Over the past several weeks I've repeatedly been asked by readers whether credit card companies would be discounting annual fees or offering other perks in light of the current situation. I wanted to share my take on that.
What's the value in travel credit cards right now?
I view earning points as a long-term game, so I continue to earn travel rewards even though we're not able to travel right now. I trust that I'll be able to use my points again in the future, and that I'll still get outsized value with my strategy compared to earning cash back.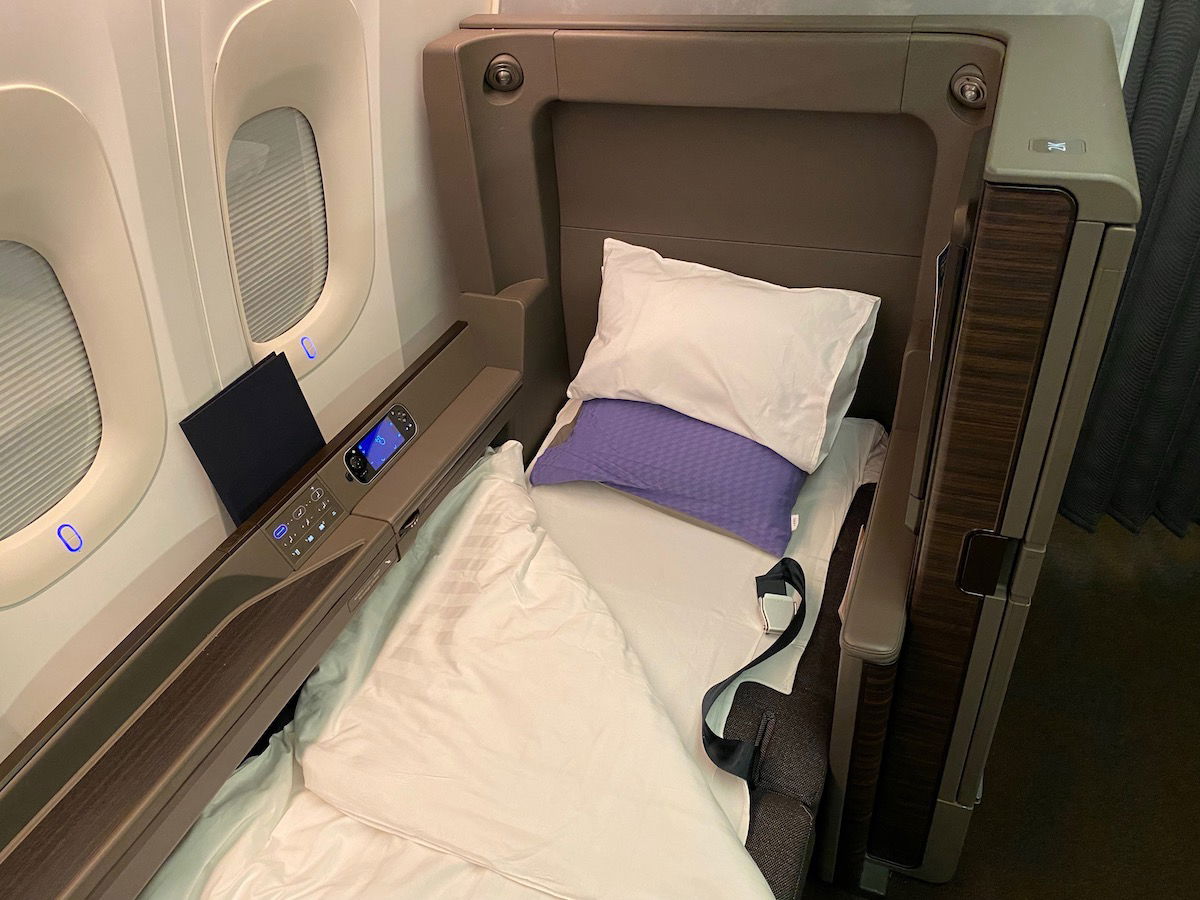 The day will come where I can redeem miles for ANA first class again
While spending money on travel rewards cards can still make sense, there's no denying that the travel perks associated with many of these cards aren't exactly useful right now:
For many premium travel cards, lounge access is a primary benefit (whether you get access to Priority Pass lounges, Delta SkyClubs, American Admirals Clubs, United Clubs, or Centurion Lounges)
Many people have co-branded airline credit cards for the perks they offer when flying with an airline, like a first checked bag free, priority boarding, etc.
Cards that offer bonus points on categories like travel, airfare, etc., aren't proving terribly useful for most at the moment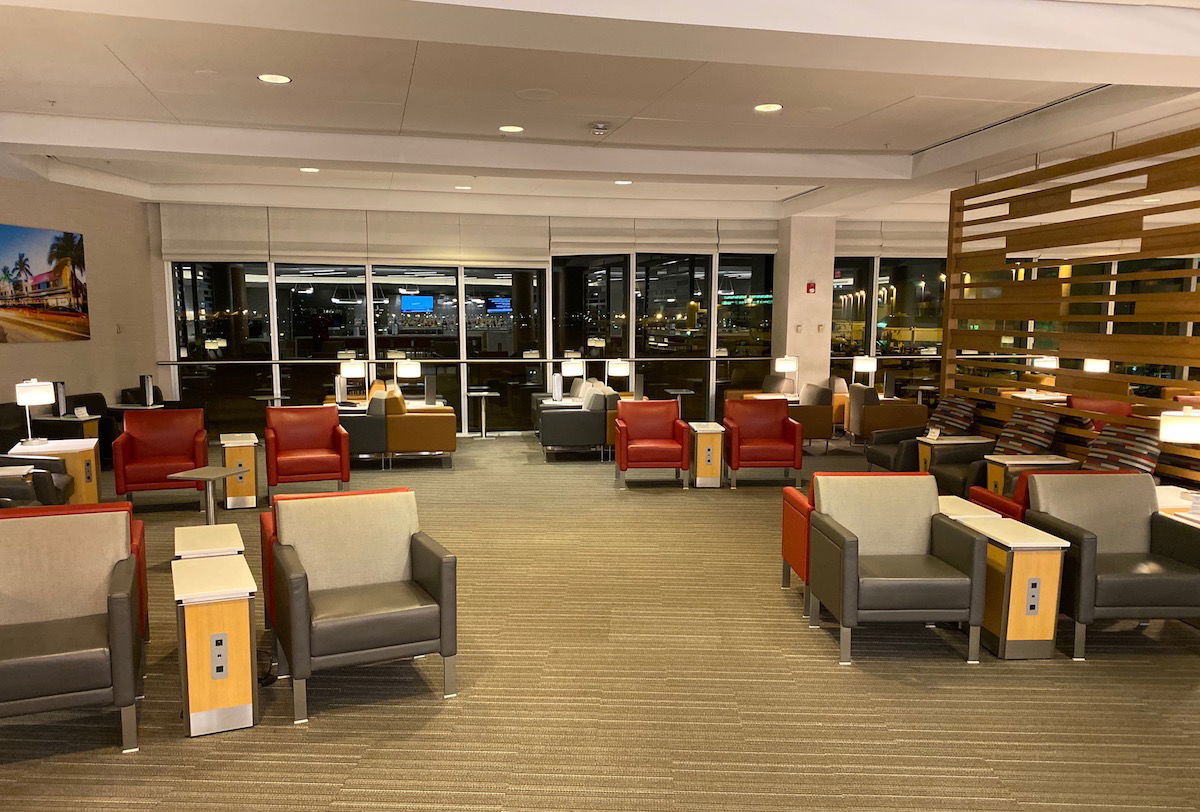 Lounge access isn't a valuable perk right now
I expect card issuers will do something
While I don't have any inside information here, personally I think it's highly likely we'll see card issuers introduce some non-insignificant initiatives to retain cardmembers.
Not only is it a time with no travel, but many Americans are looking to cut costs due to financial hardship at the moment, and a credit card annual fee is an easy place to cut costs.
We've seen Chase offer a $100 credit to those renewing the Sapphire Reserve over a limited period, though this more or less offsets the $100 annual fee hike we were supposed to see (in fairness, the card added valuable DoorDash and Lyft benefits).
What am I expecting from card issuers? I'm absolutely not expecting card issuers to completely reimburse annual fees, outside of exceptional circumstances. Rather I think it's likely we'll see some of the following:
A partial discount on the annual fee to reflect the period where people couldn't travel
Some sort of points bonus to encourage people to keep the card; I imagine this will either be tied to renewing the card when the annual fee hits, or tied to completing some amount of spending
Some new perks that better reflect the current state of how people are spending money
Why haven't we seen many initiatives like this on a widespread basis yet? Presumably card issuers:
Are waiting to see how bad the situation gets to decide what to do
Are looking at data of how many people are cancelling cards right now
Are working on relevant new partnerships right now, and those aren't formed overnight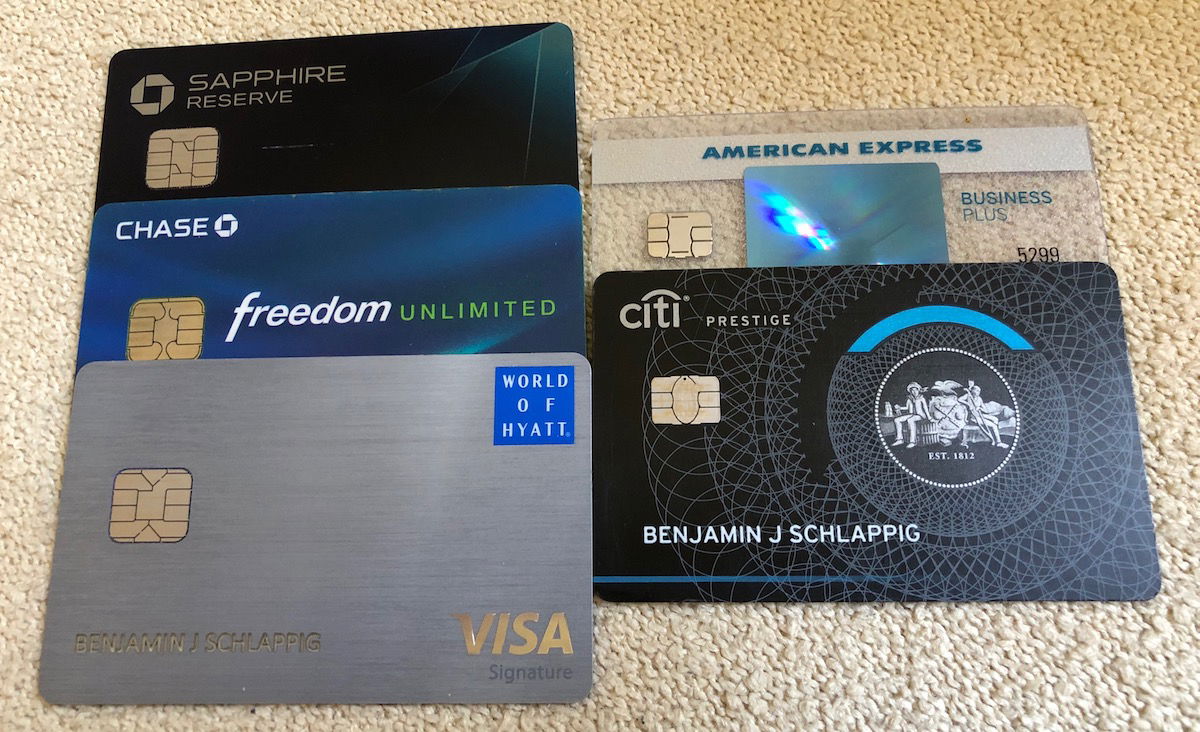 It's hard for many to justify annual fees at the moment
What should you do if your annual fee is due?
When it came to airlines extending elite status, I encouraged people to give airlines time to announce initiatives, since most status is tied to the calendar year.
The challenge with credit cards is that annual fees are charged on a rolling 12 month basis. What should you do if you just got billed a big annual fee, and can't justify paying it right now?
While I hope credit card issuers will eventually announce some official measures, in the meantime you can always call the card issuer if your card is up for renewal and explain the situation.
Card issuers will sometimes offer retention bonuses under normal circumstances (this is typically tied to how good of a customer you are), and I would think that they'd be even more aggressive about these offers right now.
If you're not offered anything and if the card issuer doesn't have any sort of a policy in place, then the decision comes down to whether to keep or cancel the card. Before you cancel a card, keep a few things in mind:
Having a credit card for a long time can help your average age of accounts, which is good for your credit score; so if you've had a card for a long time, try to avoid outright cancelling it
In many cases there will be an option to downgrade a card to a lower annual fee or no annual fee option, which could be a good temporary option; you can typically upgrade the card again in the future
If you're in a position to do so (financially), it might just be worth holding onto a card, recognizing that the current circumstances are exceptional; if you've gotten outsized value from a card in the past, hopefully you'll get outsized value from it again in the future
Bottom line
As of now we're not seeing many US card issuers offering widespread perks or initiatives to account for reduced travel demand. Personally I think we'll see more of this, it might just take time.
In the meantime, if your card is up for renewal, it can't hurt to call your card issuer and explain the situation, and see if there's anything they can do. If there isn't, there might be an option to downgrade a card to a lower or no annual fee alternative, and then you can perhaps upgrade it again in future.
How are you feeling about travel rewards cards at the moment? Are you keeping them, or what is your strategy?