I'm not sure if this is actually a great idea, or if I've just spent too much time not traveling, and am now trying to bring the airline experience home.
Turning your home into an avgeek shrine vs. staying married
If I were single and had a home, it would probably (objectively) look pretty awful. It would have a kitschy airline theme, and decorations would include Lufthansa rubber ducks, airplane models, Rimowa amenity kits, EVA Air Hello Kitty goodies, and airline stuffed animals.
Fortunately — or unfortunately, depending on how you look at it — Ford has essentially forbidden that from happening. He graciously allows me to keep some Rimowa amenity kits and airline stuffed animals in a closet. 😉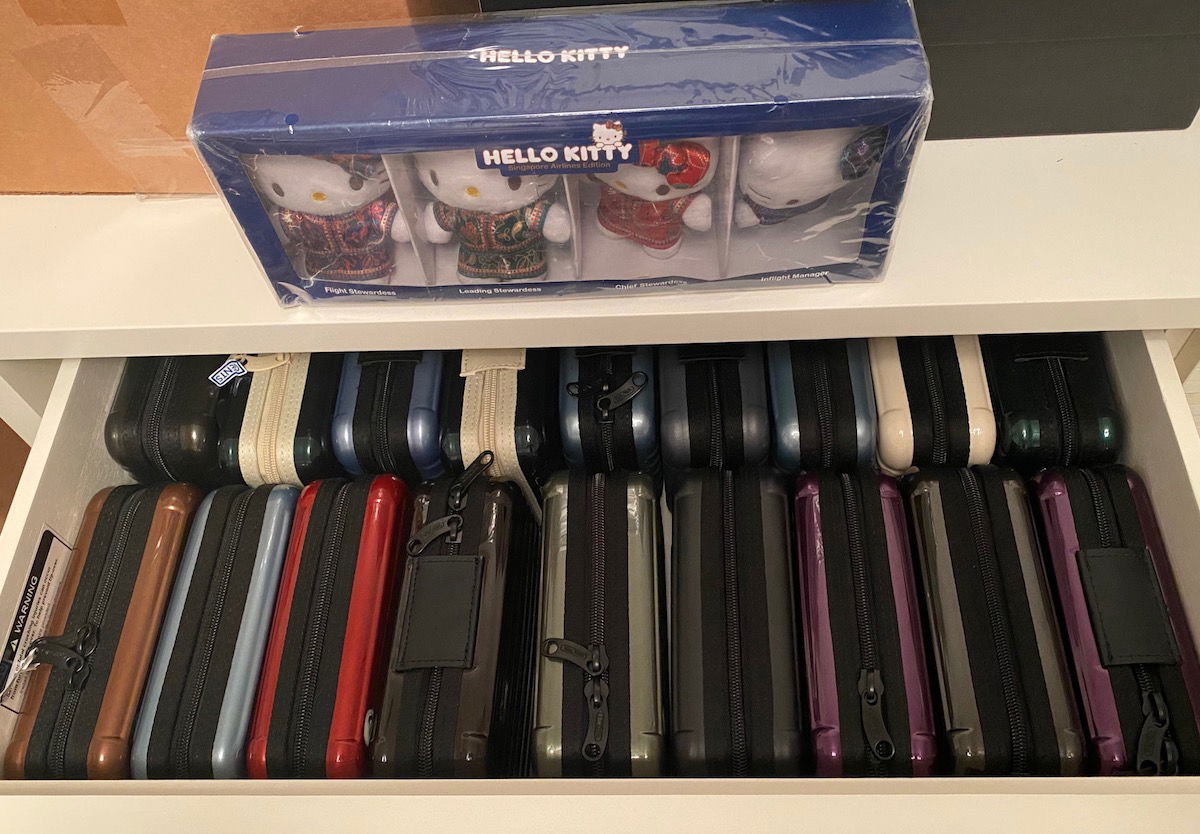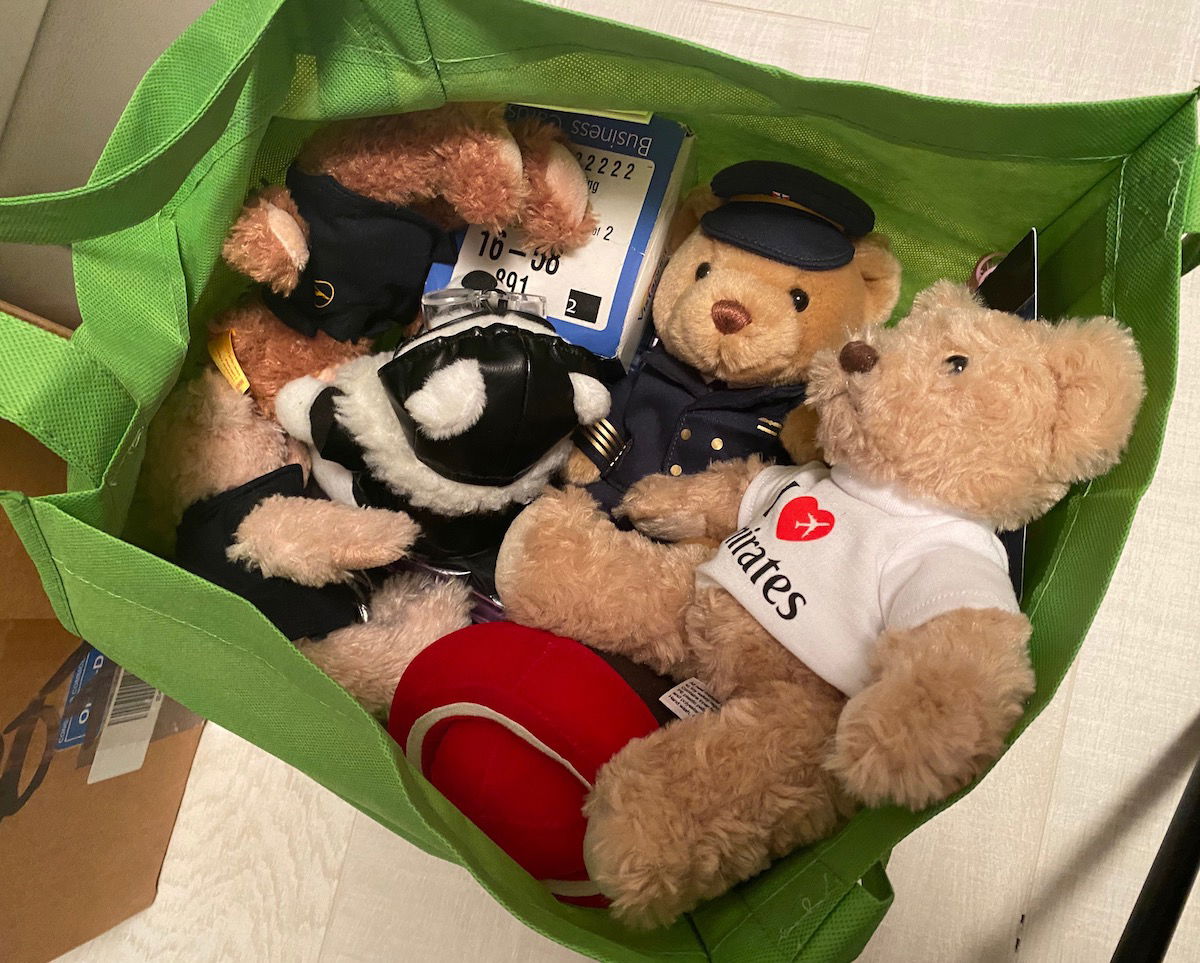 We can agree on the KLM Dutch houses
Ford and I have finally found something we can agree on when it comes to appropriate avgeek decorations — specifically, KLM houses. I've written about the history of these houses before, as it's such a cute concept. You get one at the end of very KLM World Business Class flight, and it's a nice memory of the experience.
There are 100 different houses, and some selection of them is available on each flight. I have a few of these next to my bed, and I know a lot of people are serious about collecting them.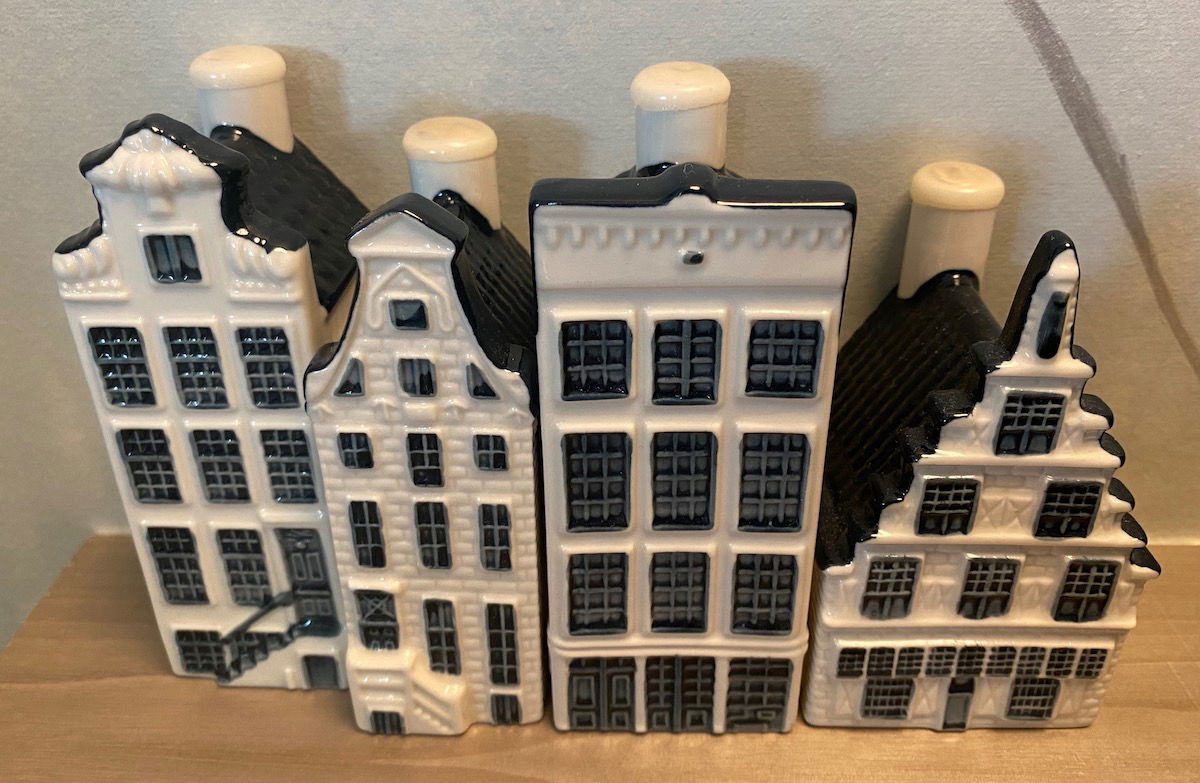 Ford and I have agreed that if I collect more of these we can find a nice place to display them in the open. I'm not sure if he realizes there are 100 different ones, but he'll find out soon enough, I'm sure…
Buying KLM houses online
I think it would be a lot more fun to collect all these houses from flying, but the reality is that I'm not going to take 100 KLM long haul business class flights anytime soon (let alone any flights at all, for that matter).
What's interesting is that you can buy KLM houses online. They're not for sale directly from KLM, but there are lots of other sources. In addition to them being available on Ebay, best I can tell there are a couple of websites dedicated specifically to selling these houses, including:
They sell each house individually, or they sell them in collections. The latter website has the bundle that interests me most, as they sell the complete set of all 100 houses for €1,500.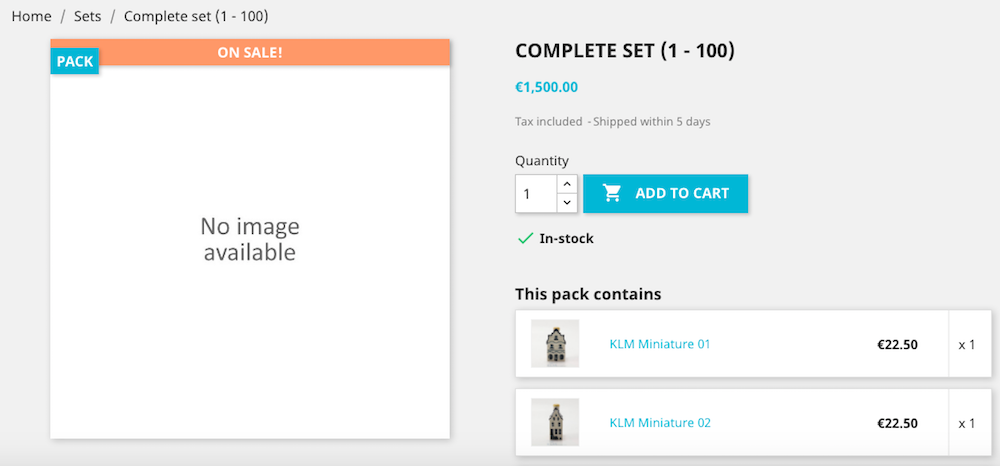 Obviously that's a lot of money to spend on airline memorabilia, but then again, I guess paying €15 per house is significantly less than you'd pay taking all those business class flights.
While I'm not quite ready to pull the trigger, I'm curious if anyone is actually familiar with these websites dedicated to selling KLM houses:
How are they getting these houses, and are these real, official KLM ones? Are they getting them from the same factory, buying them from KLM, buying them from passengers who pick them up, or what?
Do they actually still have the gin in the houses? Not that I want to drink it, I'm just curious about the logistics, since these would be shipped internationally.
Is there another option I'm overlooking for acquiring all the houses that's better/cheaper?
Since the 100 houses have been manufactured over such a long period, do they actually all have the same color scheme/do they look good together? The pictures online make them look like they might be slightly different, but that could also just be filters and backgrounds.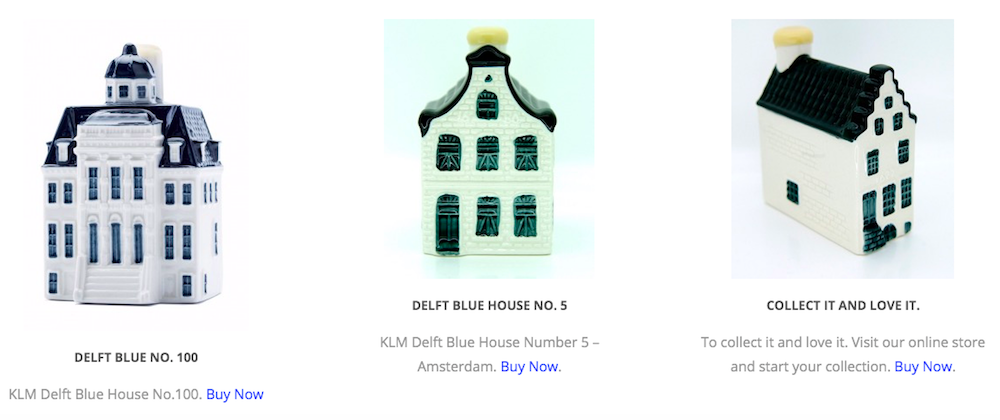 Bottom line
I love the concept of KLM's Dutch houses, as it's such a nice parting gift on long haul KLM flights. I also think it's one of the few airline related gimmicks that can actually be displayed in a fairly nice way.
Has anyone purchased KLM houses online, and if so, what was your experience like? I'm also curious which OMAAT reader has the most KLM houses!