Update: As it turns out, this isn't a policy at all. See this post for clarification. In the meantime United has introduced a new policy that actually makes sense.
United Airlines is joining the list of airlines introducing policies to encourage social distancing, including blocking seats. These policies will all kick in as of late April, and as of now will be valid through May 31, 2020, though presumably have the potential to be extended based on how the situation unfolds.
Let's take a look at the details of this initiative.
Everyone will have an empty seat next to them
United Airlines will be blocking seats so that no one has a seatmate:
Obviously this means middle seats are being blocked, on planes with those configurations
On regional jets that are in a 2-2 configuration, one seat on each side will be blocked
Even in first class, seats will be blocked so that people don't have seatmates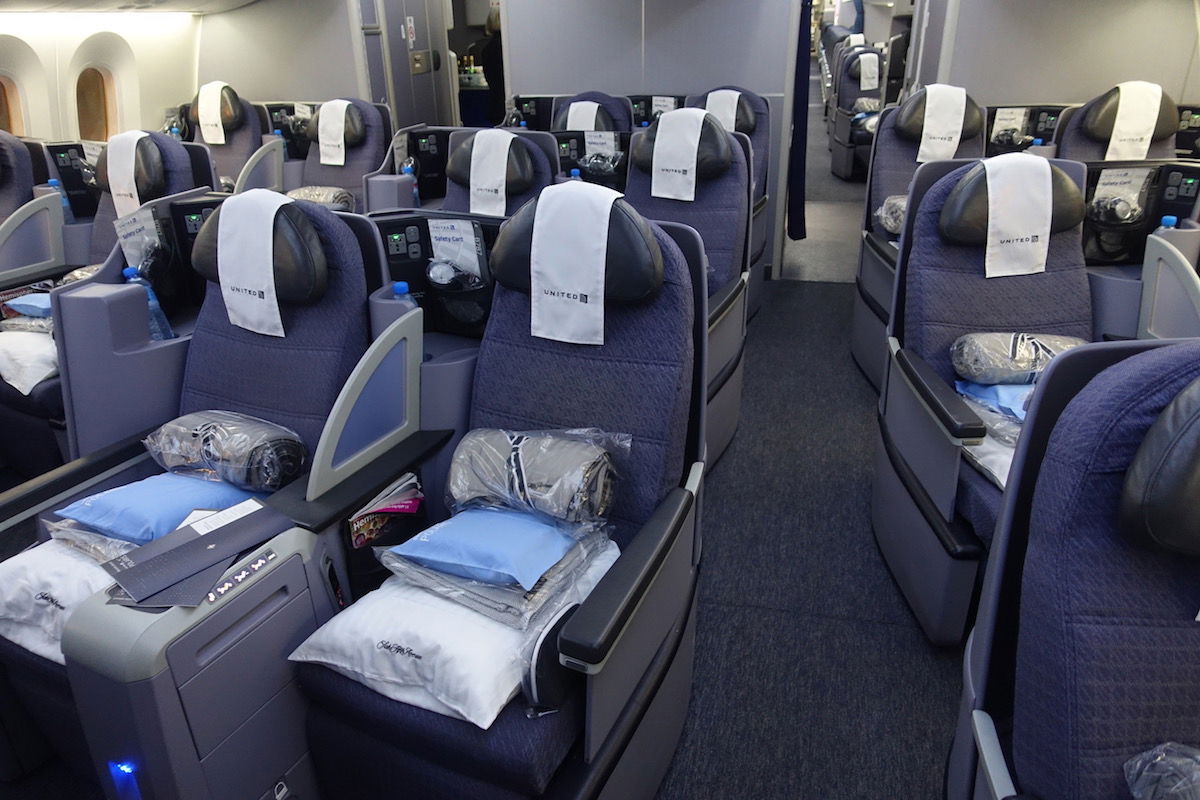 Seats will be blocked even in premium cabins
While we've seen some airlines block middle seats, not many airlines have blocked seats in first class so that passengers don't have companions.
Customers who want to sit next to a companion can contact the airline, though personally I'd just assign seats with the blocked middles, because you can then always still use that space.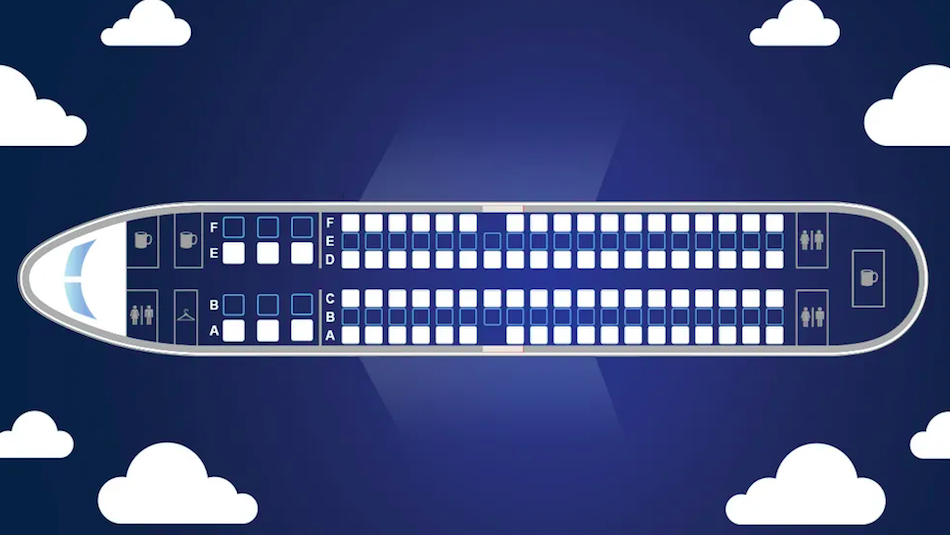 United will only clear upgrades at the gate
As you can see, United's first class capacity will be cut by about 50%, so this will make upgrades tougher.
While this policy is in place, United will only be processing complimentary upgrades for elite members at the gate. Upgrades will continue to be cleared in the standard order, it just won't be done in advance anymore.
Delta recently announced a similar policy, though the airline isn't blocking seats in first class.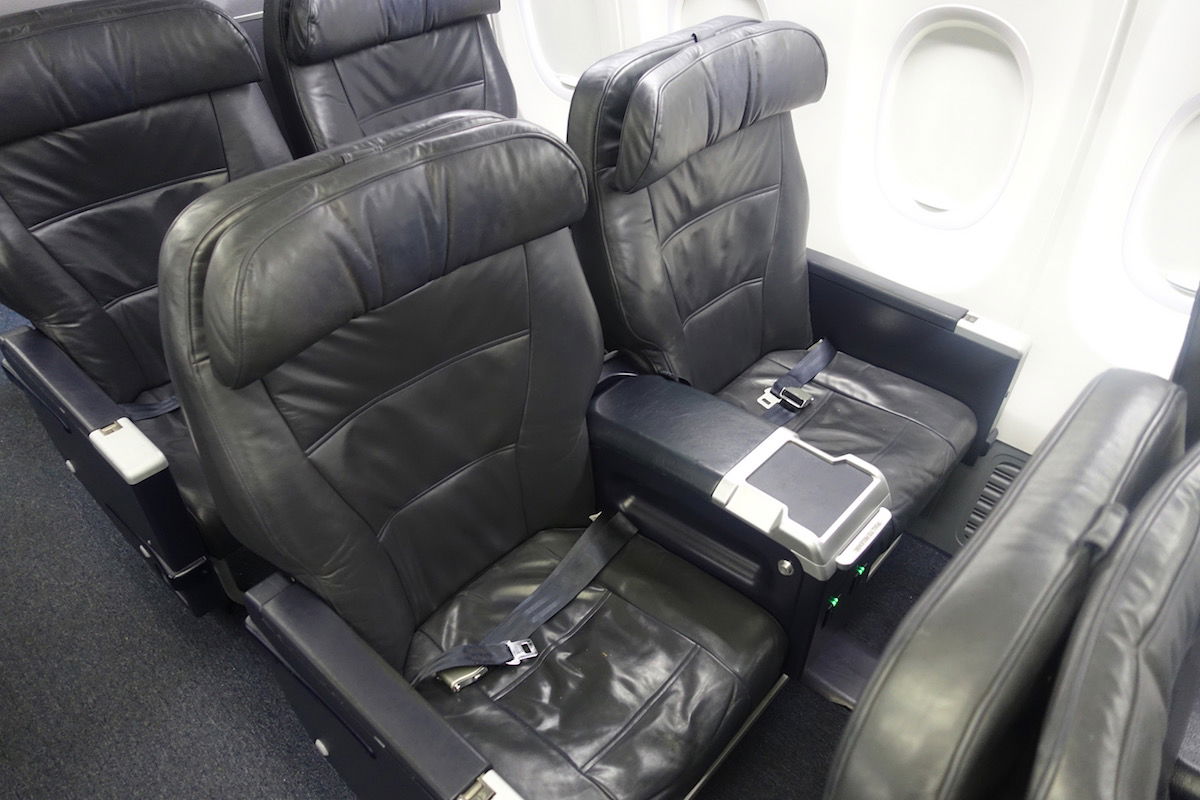 United will only clear upgrades at the gate
Boarding with social distance
United Airlines will be boarding fewer customers at a time to allow for more distancing during the boarding process. They'll continue to use existing boarding groups and priority boarding, but will space out customers to minimize crowding in the gate area and on the jet bridge.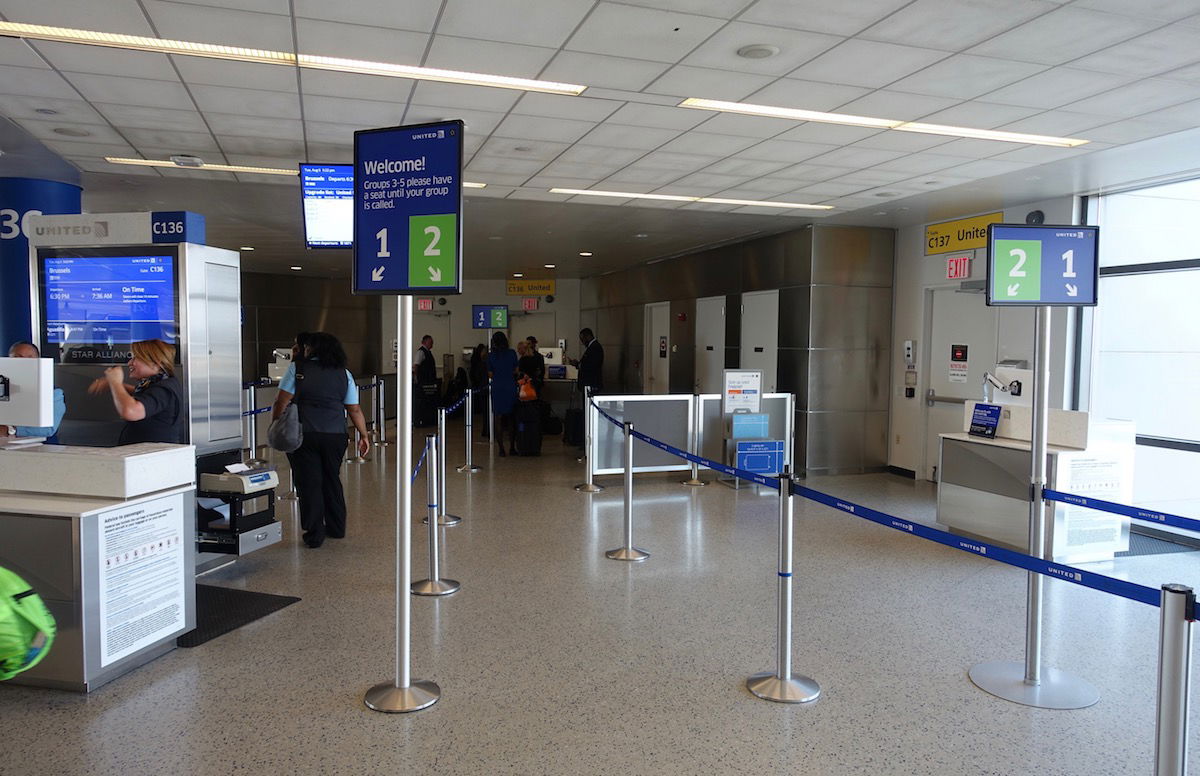 United will do more social distancing at gates
Bottom line
We've seen other airlines blocking middle seats on flights, though I can't think of any other airline that is even blocking first and business class seats when two seats are next to one another.
It's nice to see United offering this kind of spacing, though that won't be good for upgrades. Then again, not many people will be flying in the coming weeks, and for that matter everyone gets an upgraded experience with a blocked middle seat.
Airlines can do this without too much trouble for the time being, given how empty planes are. However, obviously long term this wouldn't be financially viable.