Today is the 100th anniversary of the Grand National Assembly of Turkey (which took place on April 23, 1920), and Turkish Airlines is celebrating this in a special way.
Today a Turkish Airlines Boeing 777-300ER completed a 2hr38min flight over Turkey, flying from Ankara to Ankara. Flight TK1920 spent the entire journey "drawing" the biggest-ever national flag in the sky.
Here's a look at the Flightradar24 map from the flight.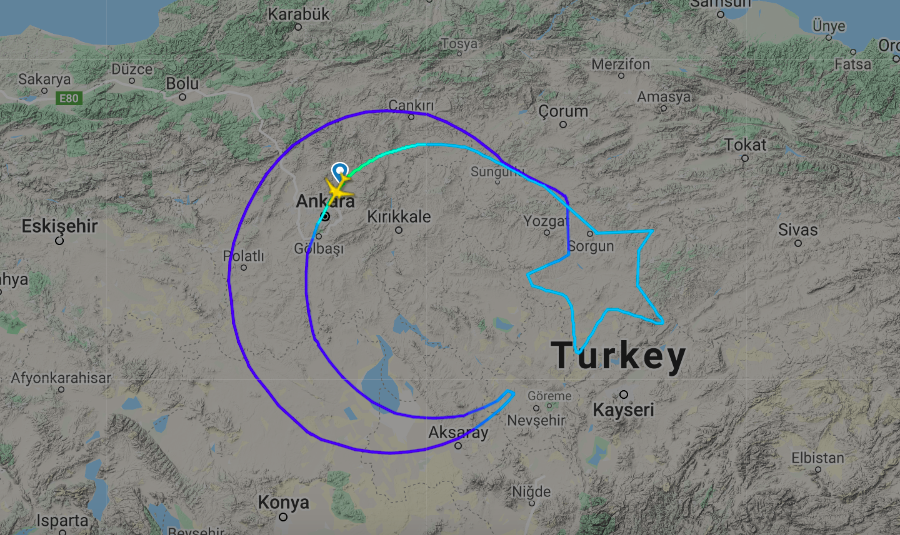 How cool-looking is that?!
It's not known if there was another purpose for this flight (like crew training or aircraft testing) and they just flew this special path, or if this was purely to celebrate the occasion, in which case it's obviously rather costly and not great for the environment.
This isn't the first time a plane has "drawn" something in the sky like this. To give a few other examples: