EXTRA PERKS AVAILABLE
Enjoy breakfast, upgrades, & more
Want to take advantage of Four Seasons Preferred Partner benefits, including a space available room upgrade, complimentary breakfast, a hotel credit, and more? Contact Ford ([email protected]) for more details. He may even be able to help if you already have a stay booked.
I provide advice online for a living, and one challenge is that there's rarely "one size fits all" advice when you're writing for a diverse audience. Everyone's situation is different, so a lot of my advice comes with caveats.
In case you don't read this entire post, let me provide my advice upfront here, which is as close to "no strings attached" advice as you'll find on this blog — if you book a Four Seasons hotel, you should be booking through a travel agent. And not just any travel agent, but a Four Seasons Preferred Partner travel agent.
Yes, you should be booking that way over Virtuoso or Amex Fine Hotels & Resorts, and you should be booking that way over third party online travel agencies (like Expedia, hotels.com, etc.). Let me explain why.
Before I get into it, full disclosure — my husband, Ford, is a travel advisor and Four Seasons Preferred Partner agent, and does this for a living. Other travel advisors are also welcome to leave their contact info below. That being said, good advice is good advice…
My friend was so excited about the deal she got
My delightful friend Sunny recently texted me excited about the travel deal she scored:
"I just booked my hotel for Sydney in August. Four Seasons for $169 a night… that seems scary low. Does Four Seasons mean something else in Australia?"

"That's really good! Also please tell me you booked through Four Seasons Preferred Partner to get free breakfast/upgrade/hotel credit."

"Lol that you think I have enough to status to get an upgrade."

"Did you book directly with Four Seasons?"

"Nooooooo. I went to their site to see if they had the same price and it was more. I booked through hotels.com."
Our conversation continued for a couple of minutes, as I was telling her all of the things she was missing out on. Then I found out that she had actually booked a non-refundable stay through hotels.com. The conversation continued with her asking:
"HOW WOULD I KNOW THAT?!?!?"
And unfortunately it finished with:
"You're too funny. This has turned from what I thought was going to be 'way to go getting a cheap rate at a wonderful hotel' to 'Sunny… do better.'"
Sunny is really smart and usually great at maximizing travel deals, and realistically she had no way to know about this. After all, you don't know what you don't know.
I'm hoping there's a silver lining — Sunny not enjoying breakfast, a room upgrade, and more, will hopefully lead to others not making the same mistake. 😉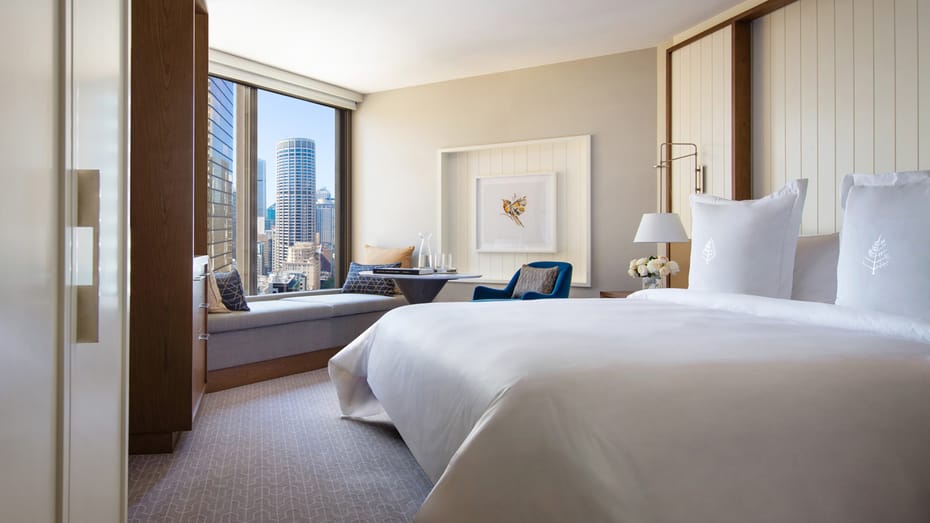 Why you should book Four Seasons through travel agents
Four Seasons has a special program available through select travel agents, called Preferred Partner. With this, guests can receive extra perks for booking Four Seasons stays through them.
The exact perks vary by hotel, but in general you can expect that these travel agents can get you breakfast, a room upgrade subject to availability, some sort of hotel credit, and in some cases even more than that (this is true across just about all proprietary hotel travel agent programs, like Rosewood Elite, Mandarin Oriental Fan Club, Shangri-La Luxury Circle, Hyatt Privé, Hilton Impresario, Marriott STARS & Luminous, and more).
What makes the Preferred Partner program so special is that generally these perks can be combined with most rates you'll find on Four Seasons' website. You don't need to book the flexible rate to take advantage of these perks, but generally you can combine these with Four Seasons advance purchase rates, free night promos, resort credit promos, etc.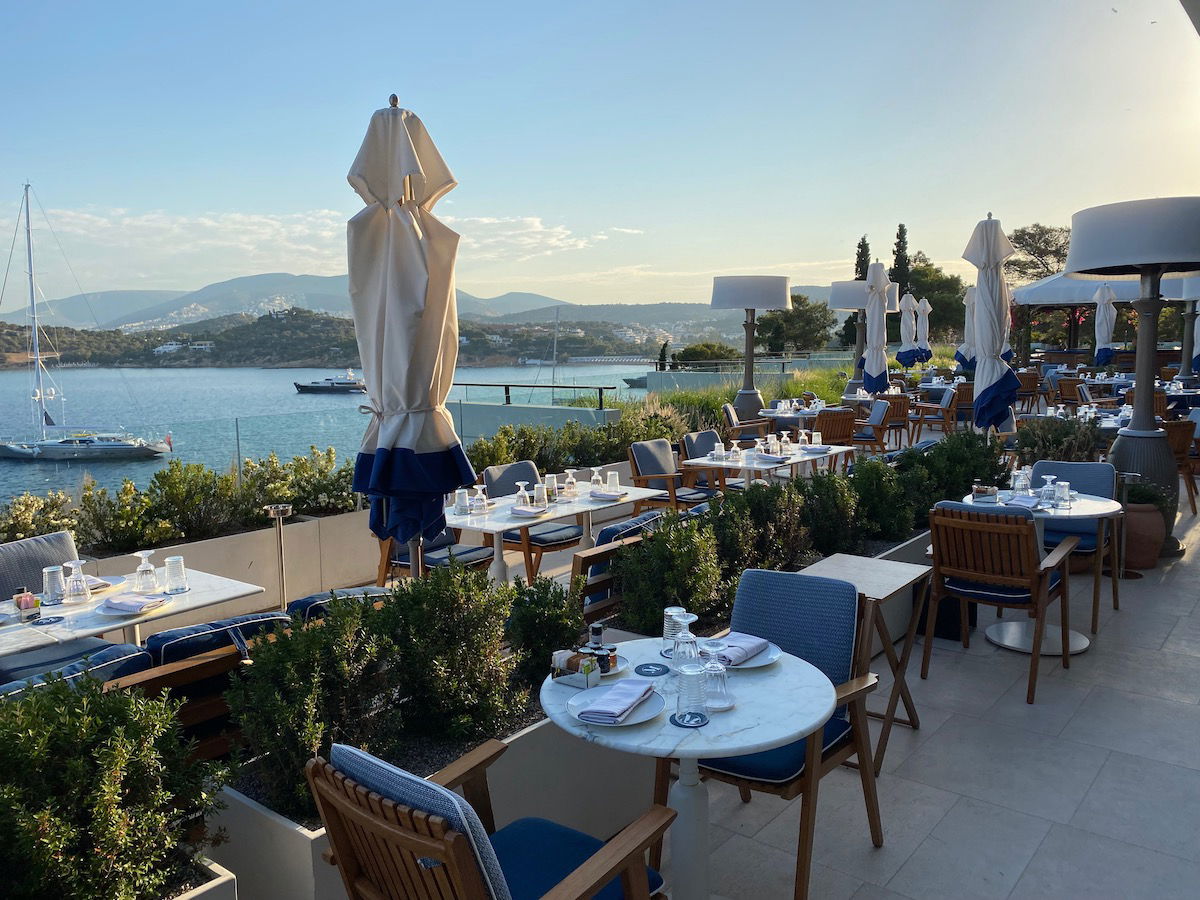 What about Virtuoso and Amex Fine Hotels & Resorts?
You might be saying "wait a second, don't Virtuoso and Amex Fine Hotels & Resorts offer that as well?" Yes and no. There are some reasons you should book through Four Seasons Preferred Partner over other programs:
When it comes to space available upgrades, Four Seasons prioritizes upgrades through its own program rather than through partner programs
Preferred Partner amenities can generally be applied to most rates available directly with Four Seasons, rather than just the standard flexible rate, as is the case with most other programs
Four Seasons Preferred Partner offers complimentary breakfast in the restaurant or via room service, while other programs generally only offer free breakfast in the restaurant
Generally Four Seasons Preferred Partner agents have relationships with individual hotels, so can do a lot more to customize your stay, and provide personalized advice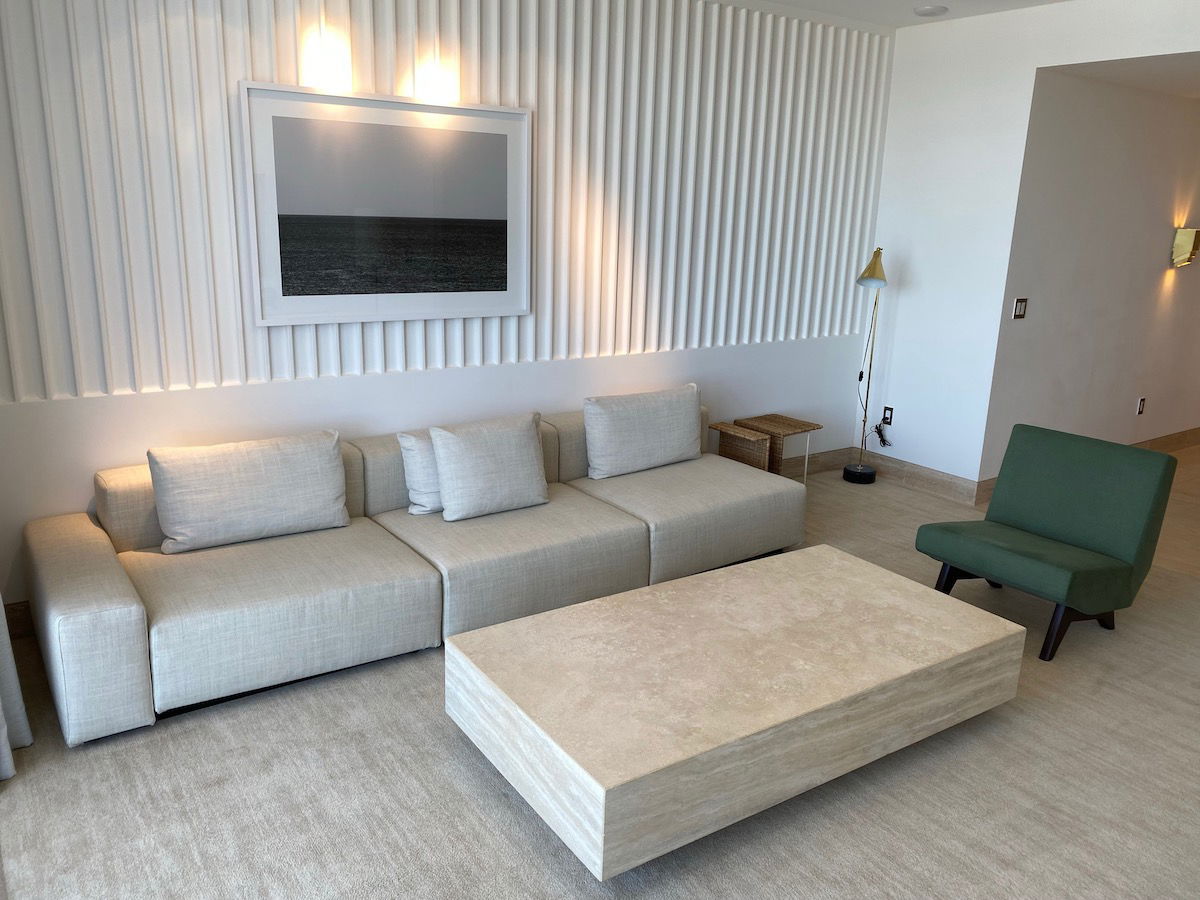 But don't travel agents charge more?
It depends. Travel agents in general earn commissions from hotels (even though you don't pay extra), so many don't charge any service fees. For example, Ford doesn't charge any service fees for Four Seasons bookings, so you'll pay exactly the same you would when booking directly with Four Seasons.
What's the catch? Why does Four Seasons give travel agents extra perks?
There honestly isn't one. Four Seasons Preferred Partner is a program that Four Seasons uses to sell rooms. I would guess that on average guests booking through Preferred Partner are more loyal and spend more at Four Seasons properties than others.
When you think about it, it makes sense:
Travel agents are able to give special perks at Four Seasons properties, and as a result are probably more likely to recommend them
Customers then develop a relationship with travel agents, and are more likely to be interested in Four Seasons properties in the future, when they realize how good the benefits are through the Preferred Partner program
Just as a hotel group might spend money on advertising or other programs, in this case Four Seasons is providing extra perks to travel agents that they can pass on to their high-value clients.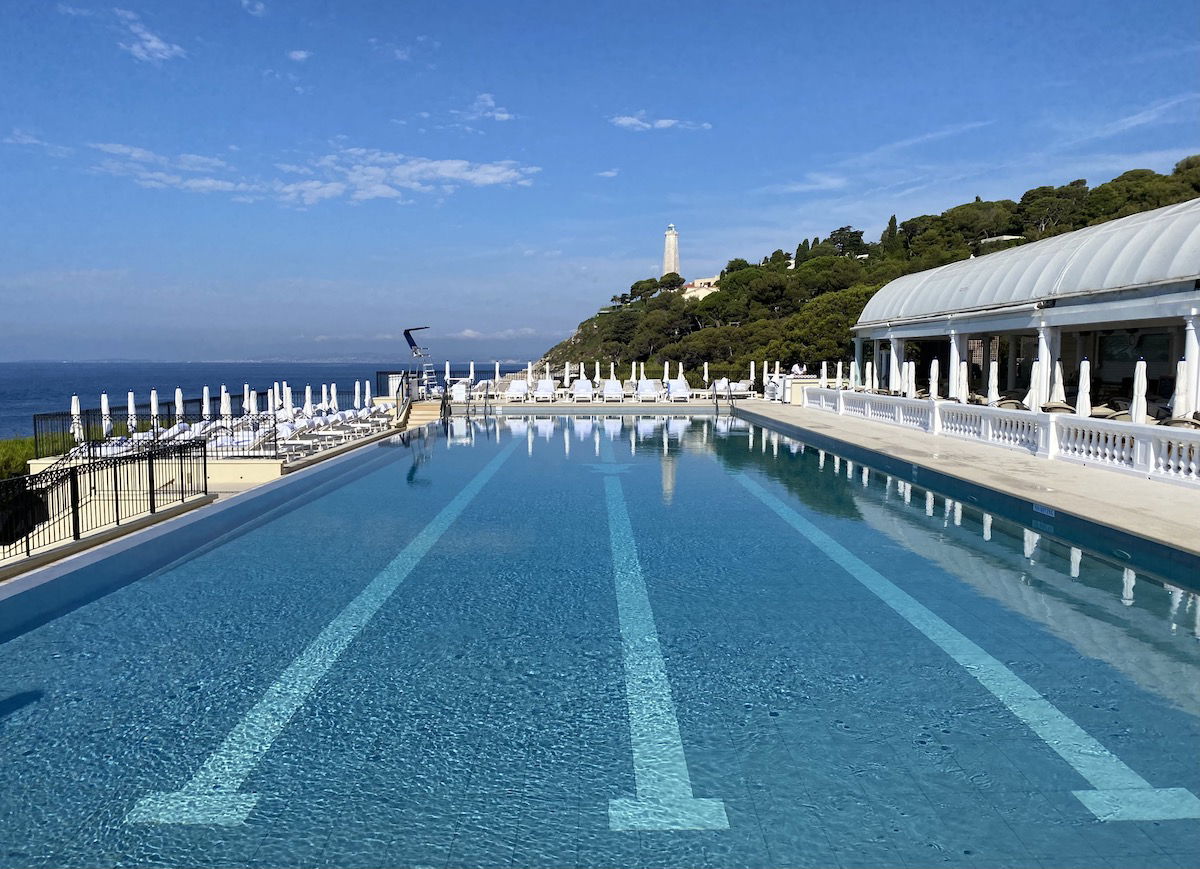 Looking specifically at the Four Seasons situation above…
Going back to Sunny's situation above, she claimed that the hotel was cheaper through hotels.com, though is that actually the case?
The answer is "no," but I totally see how she arrived at that conclusion, as hotels.com doesn't display rates the way Four Seasons does.
For her dates, hotels.com showed a rate of 169USD per person. A rate of 654USD showed as being crossed out, which seems rather misleading to me. What is that number based on?

Sunny had booked a pre-paid rate. Again, this showed the total of 678USD for four nights.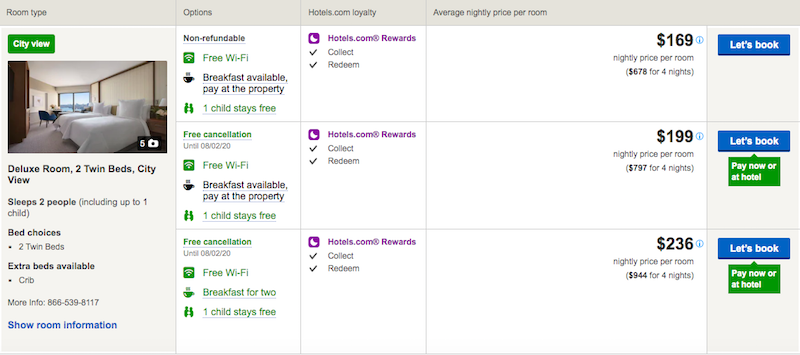 But that wasn't actually the total, because it didn't include taxes and fees, so the stay came out to 745USD for four nights.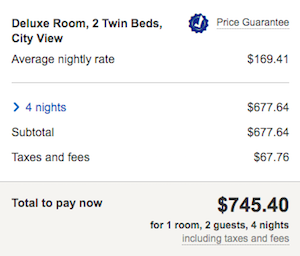 What's odd is that Australian hotels are required to advertise "all-in" hotel rates, while online travel agencies can display prices without taxes and fees.
That same hotel booked directly with Four Seasons cost 277AUD including everything.

That brought the total to 1,109AUD, or 745USD.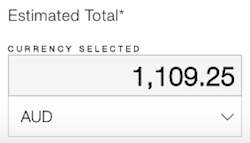 That's exactly the same rate.
A Preferred Partner travel agent could have booked exactly that rate and added all kinds of amenities, not the least of which is breakfast.
Just as a point of comparison, if you booked a breakfast inclusive rate at the hotel it would have cost an extra 109AUD per night, while with a Preferred Partner agent you'd get that for the same 277AUD per night rate.

Bottom line
While Four Seasons doesn't have a formal loyalty program, the luxury hotel group does offer elite-style perks for those booking through Four Seasons Preferred Partner travel agents.
There's no membership required and through many (most?) Preferred Partner agents you won't be paying any extra fees. You'll get the same rate you see on Four Seasons' website (including any promotional offers), only with more benefits.
To be clear, I'm not saying anyone should book Four Seasons who otherwise wouldn't have (though I am a big fan of the brand in general, and think Four Seasons properties are usually worth it). What I'm saying is that if you're booking a Four Seasons, do yourself a favor and use a Preferred Partner travel agent. In a vast majority of cases that's the best option.
EXTRA PERKS AVAILABLE
Enjoy breakfast, upgrades, & more
Want to take advantage of Four Seasons Preferred Partner benefits, including a space available room upgrade, complimentary breakfast, a hotel credit, and more? Contact Ford ([email protected]) for more details. He may even be able to help if you already have a stay booked.
Read Four Seasons reviews: Athens, Boston, Cap-Ferrat, Denver, Desroches Island, Fort Lauderdale, Hualalai, Lanai, Los Cabos, Madrid, Maldives at Landaa Giraavaru, Maui, Miami, Napa Valley, Naviva, Oahu at Ko Olina, Paris, Punta Mita, San Francisco at Embarcadero, Scottsdale, Seychelles, and Surfside
Learn about Four Seasons deals & offers: Anguilla, Athens, Atlanta, Austin, Bahamas, Bora Bora, Boston, Cap-Ferrat, Costa Rica, Dubai, Fort Lauderdale, Hawaii, Jackson Hole, London, Los Cabos, Maldives, Minneapolis, Nashville, Naviva, New York, Napa Valley, New Orleans, Orlando, Palm Beach, Paris, Philadelphia, Punta Mita, San Francisco, Santa Fe, Seattle, Sicily, Tamarindo, and Vail
Learn about Four Seasons basics: Four Seasons Preferred Partner, Four Seasons Private Retreats, Four Seasons Private Jet, Four Seasons travel agents, Four Seasons loyalty program, and maximizing value at Four Seasons