Want to receive extra benefits for your stay at Four Seasons properties, including a space available room upgrade, complimentary breakfast, a hotel credit, and more? Contact [email protected] for more details. He may even be able to help if you already have a stay booked.
---
There have been rumors in the past few weeks of Four Seasons introducing a new loyalty program. While that's not happening, the luxury hotel group has just announced some improvements to its existing invitation-only status.
Why Four Seasons doesn't have a traditional loyalty program
While Four Seasons is known for its great hotels (from Bora Bora, to the Maldives, to Hawaii, to Los Cabos, to Jackson Hole, to Miami, to Paris), one frustration among a certain subset of consumers has been the hotel group's lack of a loyalty program that allows you to earn and redeem rewards.
Why doesn't Four Seasons have a traditional loyalty program? Here's Four Seasons' philosophy:
Four Seasons' focus is on recognition, rather than the traditional concept of a loyalty program, whereby you accumulate points and get free things in exchange for business
Four Seasons says that feedback reflects that Four Seasons guests are less concerned about accumulating points to be redeemed for rewards, and are more concerned with being recognized and having their preferences understood, so they can be served in a highly personalized way
In the past few years Four Seasons has been working on improving programs related to recognizing guests
As Four Seasons' CEO explained:
"You will hear, over the course of the near term, our talking about programs related to recognition that we will be undertaking, but again, as I said, it is focused on the distinction between recognition and rewards. One is recognizing you, understanding your distinct preferences and desires and being able to accommodate those, as opposed to a points-based program. I actually think it's very compatible with what our guests are actually looking for."
Ultimately it seems that luxury hotel groups are split when it comes to having points-based loyalty programs:
Competitors like Park Hyatt, Ritz-Carlton, Shangri-La, St. Regis, Waldorf Astoria, etc., do have loyalty programs where you can accrue points
Competitors like Aman, Mandarin Oriental, and Peninsula, don't have loyalty programs where you can accrue points, but rather have some form of guest recognition
Four Seasons Desroches Island
Could Four Seasons benefit from a points program?
Four Seasons has a loyal enough client base that it feels it doesn't need to offer points, and for some people it may even detract from the experience. If we're going to view a points program as a cost center (which is how many travel companies approach it), then I'd generally agree Four Seasons is fine without a loyalty program.
At the same time, Four Seasons has such incredible brand recognition and a loyal following, and I feel like that could be leveraged for a points program in a profitable way:
I'm sure an uber-premium Four Seasons credit card could be an incredibly popular, and it could be a good way to fill hotel rooms without discounting rates
Luxury hotels don't like discounting rates, either directly or through third parties; this is why we often see offers for a third or fourth night free, etc.; in that sense, a points program can be a great way to fill rooms without having to discount rates
In other words, even if Four Seasons didn't want to start awarding points for stays, I could still see value in Four Seasons profiting off of a co-branded credit card.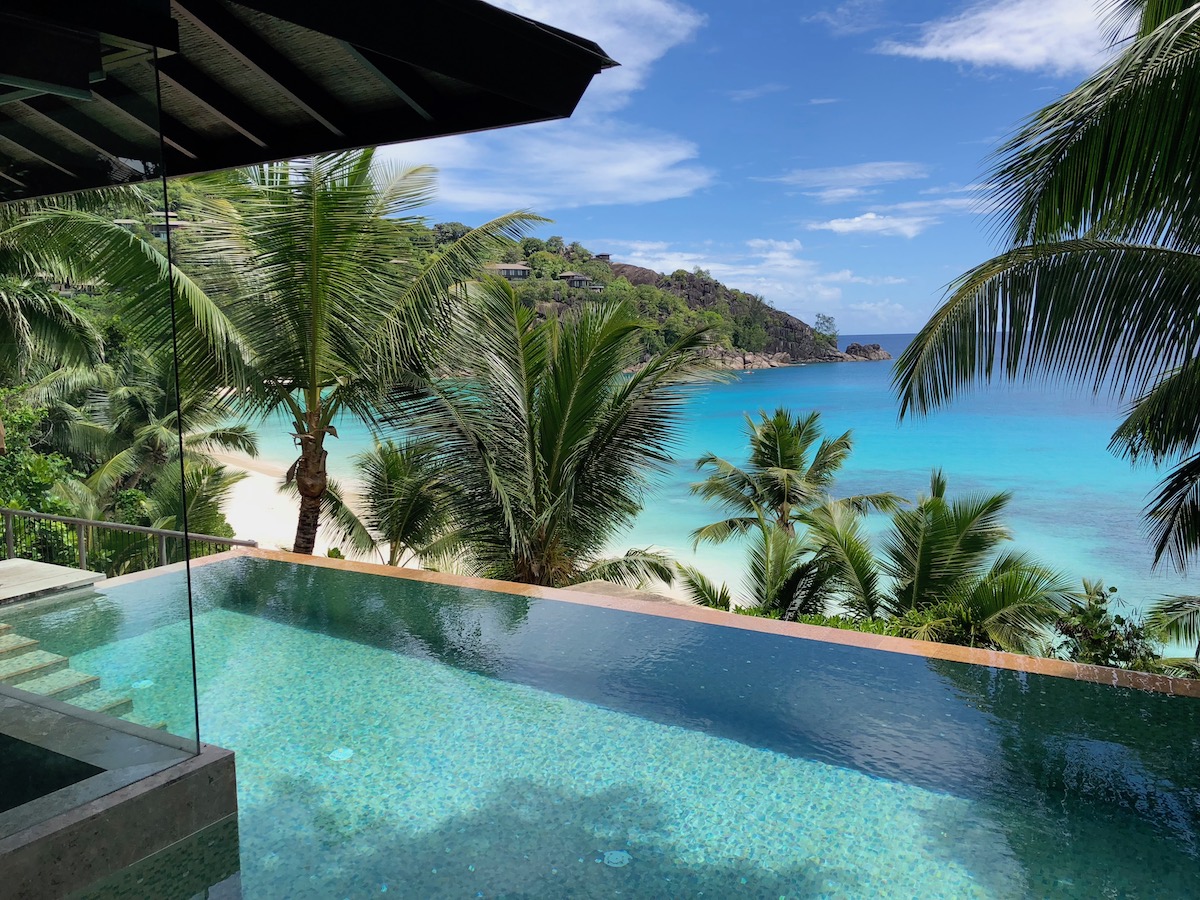 Four Seasons Seychelles
Four Seasons' Invitation-Only Elite Status
Four Seasons Elite (sometimes referred to as the Four Seasons Card) is Four Seasons' invitation-only guest recognition status. Note that there's no registration required to be considered for this — Four Seasons is good at tracking guests, so if the company wants to invite you, they'll find a way to do so.
How do you earn Four Seasons Elite?
There's not much published about the Four Seasons Elite program, so how do you earn it? Well, it seems that it's offered to those who own Four Seasons Residences, and those who are exceptionally loyal Four Seasons guests.
I've heard of people earning Four Seasons Elite for staying 50+ nights per year at Four Seasons properties, and I've heard of people earning for making fewer stays but spending a lot. I really can't say for sure what's required to earn it, since there aren't that many data points (though if you are a Four Seasons Elite member and can share your stay patterns, it would be interesting to know!).
What are the benefits of Four Seasons Elite?
The benefits of Four Seasons Elite include the following:
Complimentary breakfast for two people, either in the restaurant or via in-room dining
A hotel or resort credit with each stay, valid at the spa or restaurants — this is $100 for rooms and $200 for suites
A complimentary room upgrade, guaranteed for your first visit at any property, and subject to availability for any subsequent stays
Priority room access, up to 48 hours before arrive at city hotels, and up to 72 hours before arrival at resorts
Late check-out, guaranteed as late as 4PM
Complimentary premium internet, getting you the fastest Wi-Fi connection for all stays
An Elite Contact, who can help you or your travel advisor with anything you may need
Two of these benefits are new as of 2021. Specifically, the complimentary breakfast and resort credit weren't previously perks offered to Four Seasons Elite members. Those are some pretty significant improvements.
Four Seasons Surf Club Surfside
How everyone can get perks at Four Seasons
It's interesting to me how much Four Seasons Elite perks overlap with Four Seasons Preferred Partner perks. The latter program is the best way to maximize value at Four Seasons properties.
Four Seasons Preferred Partner is a program available through select travel advisor, offering additional perks for stays at Four Seasons properties. For booking through a Preferred Partner agent, you receive many of the same perks, including:
Breakfast for two
A hotel or resort credit
A room upgrade subject to availability
Late check-out
Four Seasons Preferred Partner perks can generally be applied to virtually any rate bookable directly with Four Seasons, and upgrades through Preferred Partner are prioritized ahead of upgrades through Amex Fine Hotels & Resorts, Virtuoso, etc.
In general I would expect Four Seasons Elite members to get better "soft" treatment, which is to say that they may be prioritized for upgrades, etc. However, I would imagine a Four Seasons Elite member booking through a Four Seasons Preferred Partner agent would get even more priority, since they'd be taking advantage of both "priority" programs.
Ford is always happy to help with Four Seasons bookings and is a Preferred Partner agent, and he can be reached at [email protected] He doesn't charge any booking fees for Four Seasons reservations, and you'll pay the same rate as you would directly with Four Seasons.
Receive complimentary breakfast when booking through Preferred Partner
Bottom line
While Four Seasons doesn't have a traditional points-based loyalty program, Four Seasons Elite is an invitation-only status. We were told there were improvements coming to the program this year, which made many believe that we might see a more widespread program introduced. After all, the pandemic has brought about a lot of change.
In reality we're seeing Four Seasons Elite members now receive complimentary breakfast and a hotel credit. At this point there's a lot of overlap between Four Seasons Elite and Four Seasons Preferred Partner, which I'd say is great for savvy guests who book through the right travel advisor, even if they're not frequent Four Seasons guests.
I do still think there's big revenue potential for Four Seasons introducing a co-branded credit card, though, given the demographics of its consumer base.
Are there any Four Seasons Elite members, and if so, what has your experience been like? What do you make of Four Seasons not having a points program?