Hello from Minsk! I'm spending the weekend in Belarus, which I had heard conflicting things about prior to my visit. I've enjoyed my time here so far, though in a different way than I was expecting to. I'll have a separate post with my thoughts on the city, because it's not what I had imagined.
On the points & travel front, this week the Chase Freedom fourth quarter bonus categories were revealed, new Hilton Amex bonuses were introduced, a couple of new hotel promotions launched, Priority Pass added more US restaurants, Turkish unveiled new uniforms, and more.
With that out of the way, here's a recap of this week on the blog:
Featured Stories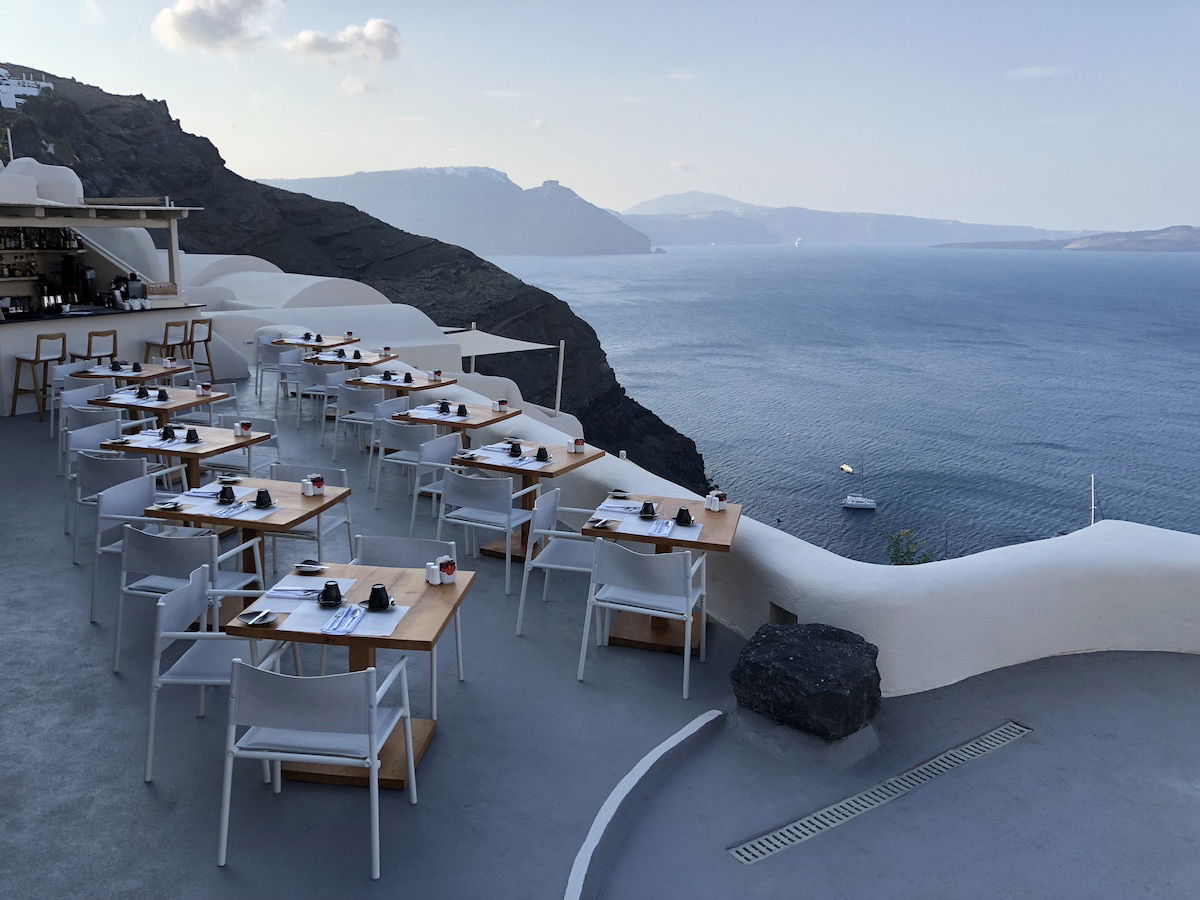 There are lots of great ways to earn points — you can earn them through credit card welcome bonuses, you can earn them by maximizing everyday spend, and you can even buy them directly from loyalty programs when there are sales.
The most straightforward way to earn as many points as possible is to be sure you're maximizing the return you receive on everyday spend. Cards offer different bonuses for spend in different categories, ranging from dining to grocery stores to gas to travel. Having a credit card that earns you as many points as possible in a category you frequent is crucial.
For example, I spend a lot on dining and travel, but very little at grocery stores and gas stations (which I'm sure is true for many people, especially millennials).
Dining is a big spend category for many, so in this post I wanted to look at what I consider to be the most rewarding cards for dining spend.
---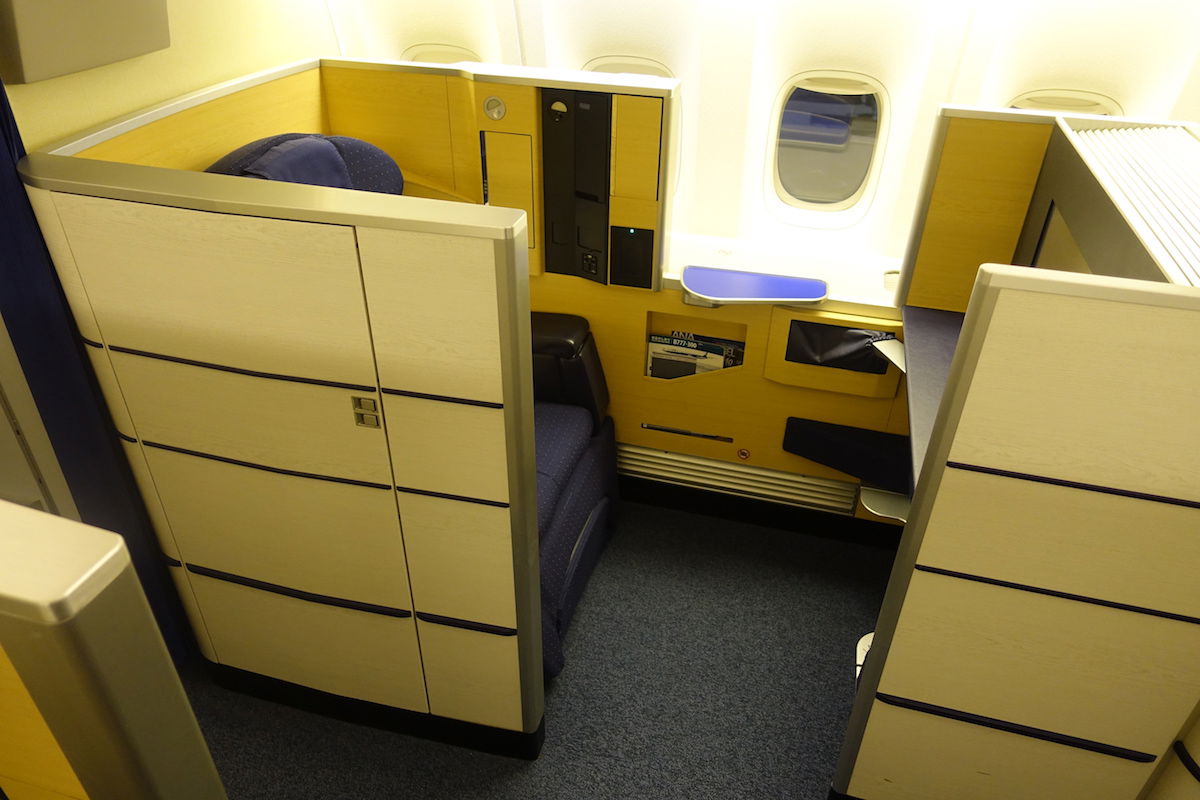 I just ticketed ANA first class awards for Ford and me to Japan for next year, and this is easily my best award redemption in quite a while, as I paid just 92,500 Amex points per person, plus taxes and fees.
I wanted to share my experience with the booking process.
I don't value Virgin Atlantic Flying Club miles that much purely in terms of the value they offer for redemptions on Virgin Atlantic. However, they have some incredible partner redemption opportunities, the best of which is for travel on ANA.
---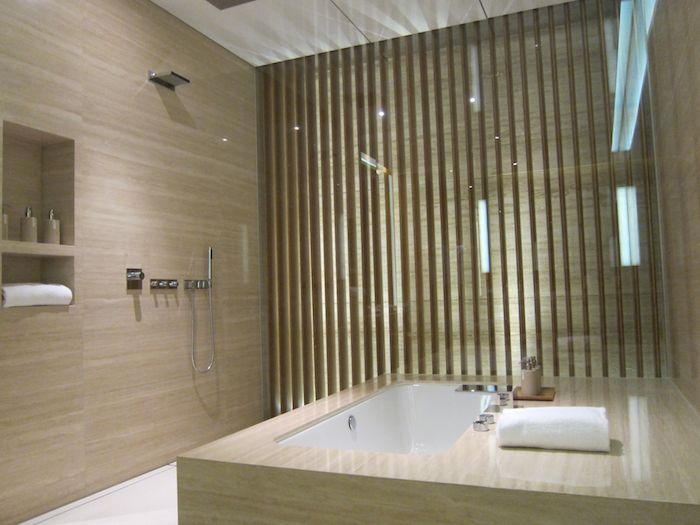 I've always thought that the world's nicest airport showers are located in Cathay Pacific's "The Wing" First Class Lounge in Hong Kong.
Generally it's nice to get a hotel-quality shower at an airport, though I'd argue the showers in The Wing are on par with the nicest hotel showers you'll find anywhere (if not nicer).
However, those might not even be the most fun showers at the airport that you can use. Reader Shaun shared pictures of the shower rooms at the Plaza Premium Lounge Hong Kong (the one near gates 40/60, where the terminal splits). Check out the views!
---

TIPS: Earning Miles & Promos
Choice Privileges Fall 2018 Promotion
Should You Spend $15K On Hyatt's Credit Card Every Year?
What Are The Best Credit Cards For Dining?
Buy American Miles For Up To 35% Off
Air New Zealand Offering Status Match For Australia & New Zealand Residents
Big New Welcome Bonuses On Hilton Amex Cards!
New Marriott Promotion: Earn Up To 3,000 Bonus Points Per Stay
Hilton Selling Points For 0.5 Cents Each
Which Hotel Programs Let You Earn Points & Elite Nights For Multiple Rooms?
Four Underrated Credit Cards To Consider
Chase Freedom Will Offer 5x Points At Wholesale Clubs, Department Stores, And With Chase Pay
Is The Chase Freedom Unlimited Right For You?
Excellent CitiBusiness AAdvantage Card 70K Bonus Ending Soon
Days Remaining For Delta Amex Bonuses Of Up To 70K Miles
Register Now: Chase Freedom Q4 5x Points Category
Citi ThankYou Points: 7 Reasons You Should Collect Them
Great Deal: 40% Bonus On Amex Transfers To Avios
TRICKS: Redeeming Miles
How To Use Virgin Australia's Velocity Family Pooling And Points Transfer Benefits
LifeMiles' Star Alliance Award Sale (Including First Class Redemptions!)
Citi ThankYou Improves JetBlue Transfer Ratio
My Amazing ANA First Class Award Redemption
Transfer Marriott Points To Aeroplan And Get A 35% Bonus
Wide Open: Iberia Transatlantic Business Class Awards!
World of Hyatt Raises Redemption Rates At One Hotel
TRAVEL With Ben (Lucky)
The World's Best Airport Lounge Shower For AvGeeks?
Sheldon Chalet: $4,600 Per Night Luxury Hotel Inside Denali National Park
Having Fun At The Aeroflot Ticket Office In Minsk
Is Renting An Audi Q5 From Silvercar Worth It?
REVIEWS & Trip Reports
Review: Korean Air First Class 787 Incheon To San Francisco
Checking Out The Qantas LAX Lounge Autumn Menu
Air Italy A330 Business Class In 10 Pictures
Belavia Belarusian Airlines: Nice, Even In Economy
Introduction: The Baltics With My Dad
NEWS & Updates
Love It: American Airlines Pilot Hand Delivers 40 Pizzas To Passengers On Delayed Flight
What Confuses People Most About The Marriott & Starwood Integration
Uh Oh: Hi Fly A380 Grounded Already
British Airways Suffers HUGE Data Breach, Could Face $500+ Million Fine
Norwegian Cancels Singapore Flights, Announces Domestic Argentina Operations
Airlines Issuing Waivers In Anticipation Of Developing Hurricanes
LOT Polish Launching Flights To Miami
Doctor Complains About Being Called 'Miss' On Qantas Flight
"Nut Gate" Part 2 – Sri Lanka President Complains About Nuts Served Inflight
Hilton Diamond Suite Upgrades: Interesting Change To Terms
Preview: Priority Pass Adding New Restaurants At LAX & IAH
Priority Pass Parent Company Invests In Grab — What This Means For Members
Six Ways To Prepare For Delays In Anticipation Of Hurricane Florence
Aer Lingus Adding Flights To Minneapolis & Montreal
Turkish Airlines Introducing All New Business Class Seat Next Year
Uber Is Now Banning Riders With Low Ratings
Wow: British Airways Switches Catering Contract To DO & CO
Silvercar Rebrands As… Silvercar By Audi
Turkish Airlines Unveils New Italian Inspired Uniforms
Qatar Royal Family Gifts 747-8 To Turkey
Will JetBlue Bring Mint To Europe?
New Priority Pass Restaurants In Houston & Los Angeles Now Available!
Hawaiian Airlines Launching Longest Domestic US Flight
Garuda Indonesia Fires CEO For Trying To Make Airline Profitable
New Jersey Wants To Eliminate Tax Exemption For United Airlines
Air France Restarting Flights To Dallas/Fort Worth
Lufthansa Cuts Discounted Porsche Rentals For First Class Passengers
---
I hope everyone has a great rest of the weekend!