Turkish Airlines operates a huge fleet, as they fly to more countries than any other airline. They have an excellent premium soft product, thanks largely to their incredible catering from Do & Co.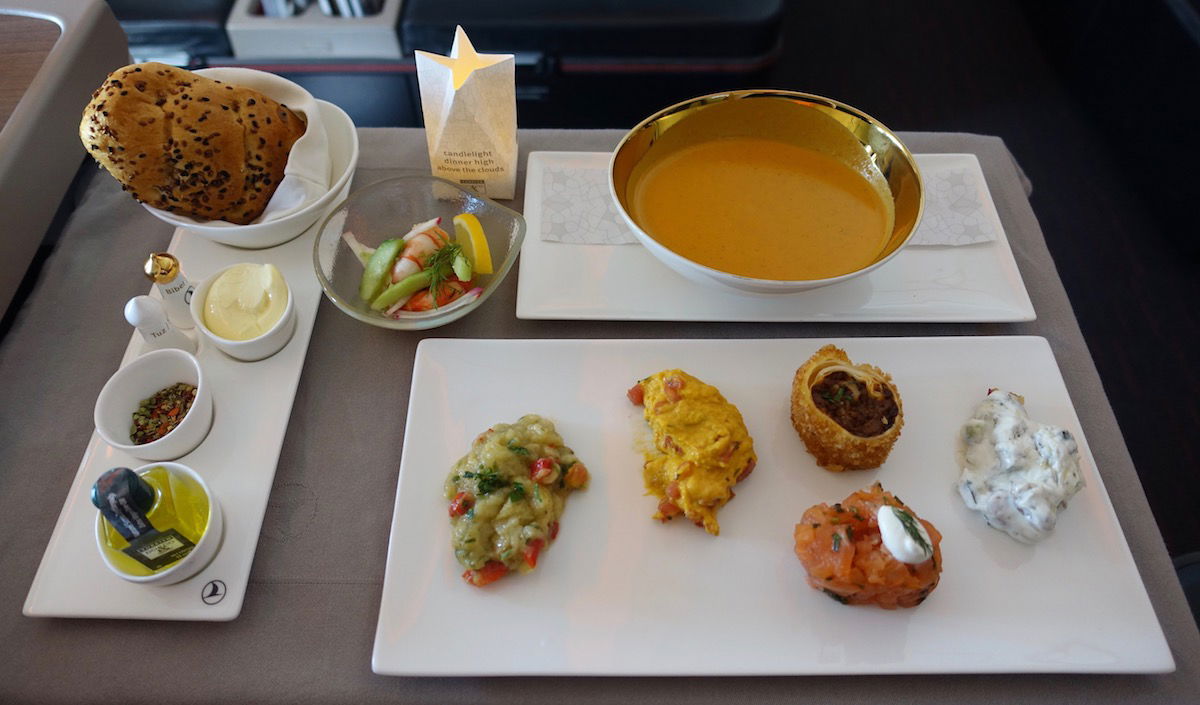 However their hard product has left a lot to be desired. They have a few different types of business class seats. This is the seat Ben flew recently from the Seychelles to Istanbul: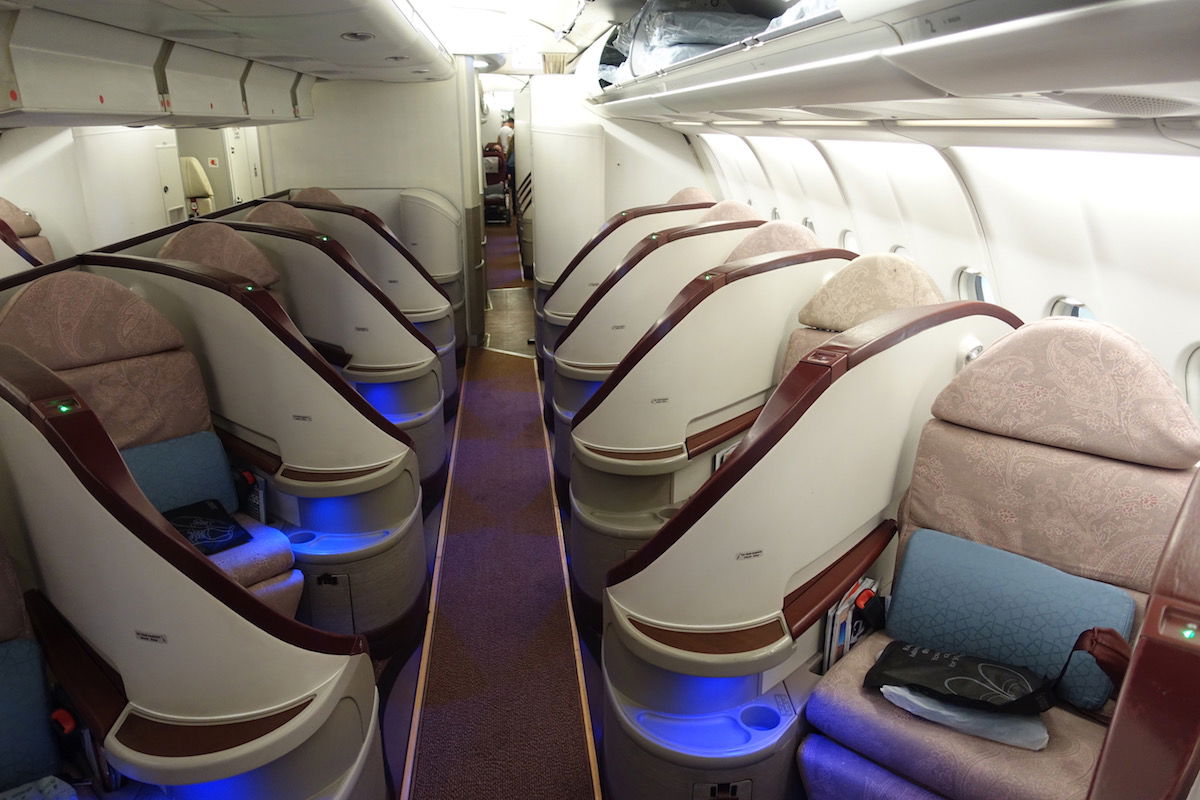 And here is their most common long haul business class seat that Ben reviewed recently.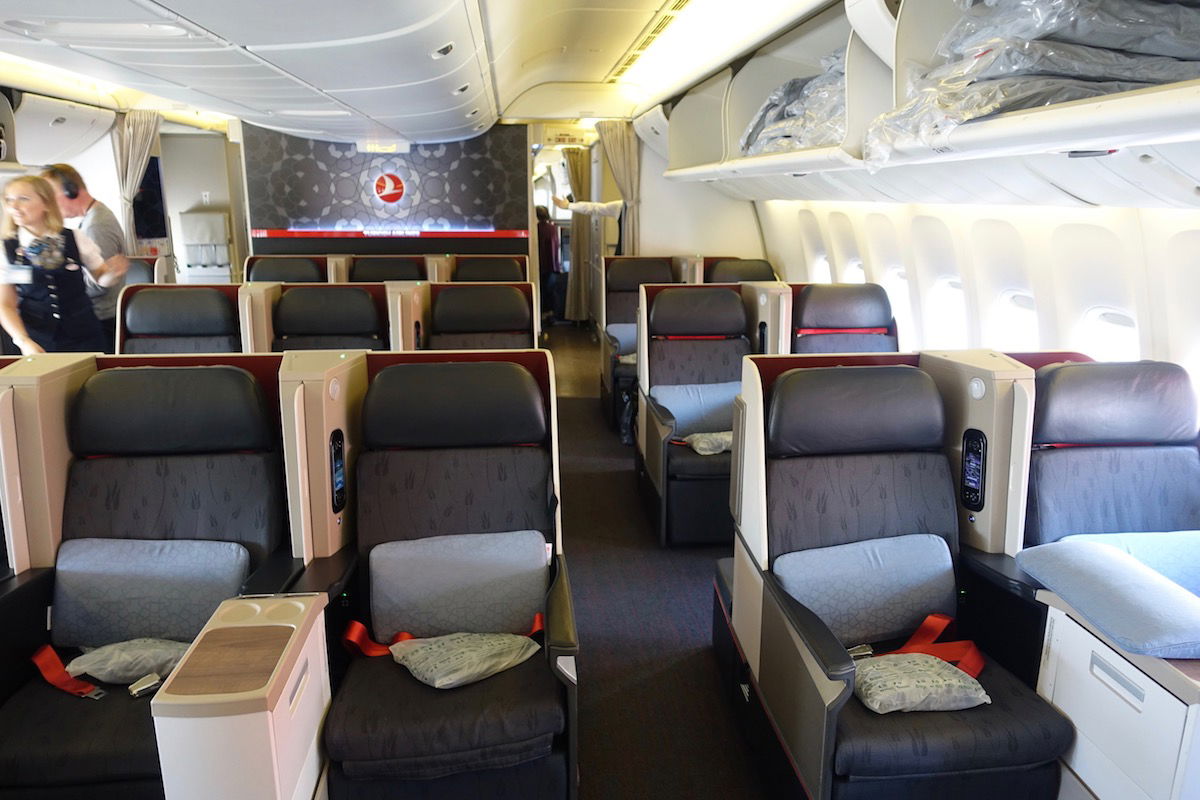 It's fully flat but in a 2-3-2 configuration, meaning almost half of the cabin does not have direct aisle access, and a middle seat in business class is considered almost unforgivable in 2018.
B787s and A350s
Turkish has an extremely diverse fleet and from next year they will start to take delivery of two new aircraft types that will further diversify their fleet. They have 25 Boeing 787-9 Dreamliners and also 25 Airbus A350-900s on order. The Dreamliners will start arriving first.
Turkish is taking the opportunity to introduce an all new business class seat on these aircraft, and has revealed some details to Australian Business Traveller:
The layout will be an industry standard 1-2-1 (rather than the current configurations, which are up to 2-3-2)
The seat will have 'high privacy'
The seat is still in the design stages
It will feature 'individual enclosed storage areas and 44 inch knee distance'
The 'high privacy' sounds exciting as this may mean it will be suites with closing doors, similar to Qatar QSuites and Delta One Suites. However the Boeing 787 has a fairly narrow cabin, so the standard QSuites would not fit in this aircraft.
Qatar is designing a modified QSuite to fit into their 787s but as I have noted before, this is likely to be years away.
The '44 inch knee distance' could mean Turkish selects the Vantage XL seat, which is the the same seat Delta has modified (to include sliding doors) for its new flagship Delta One product.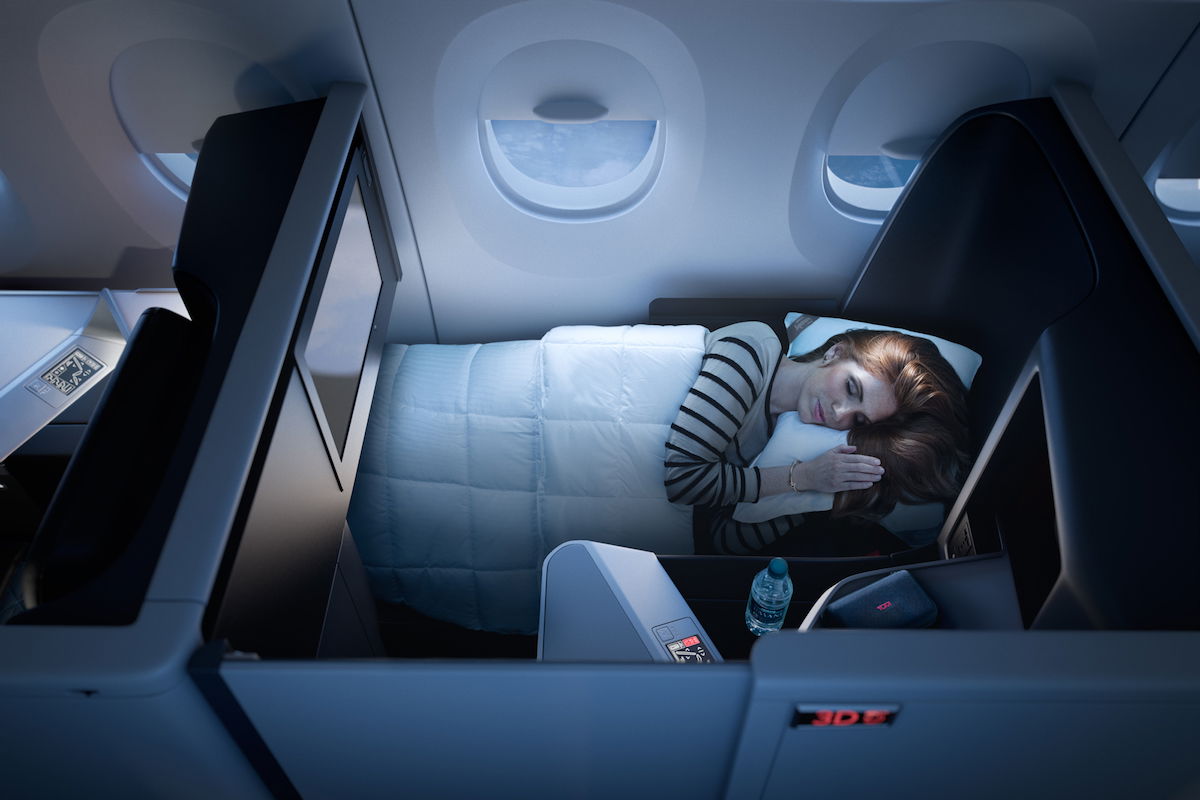 Without the doors, a similar seat is used by Qantas and SAS: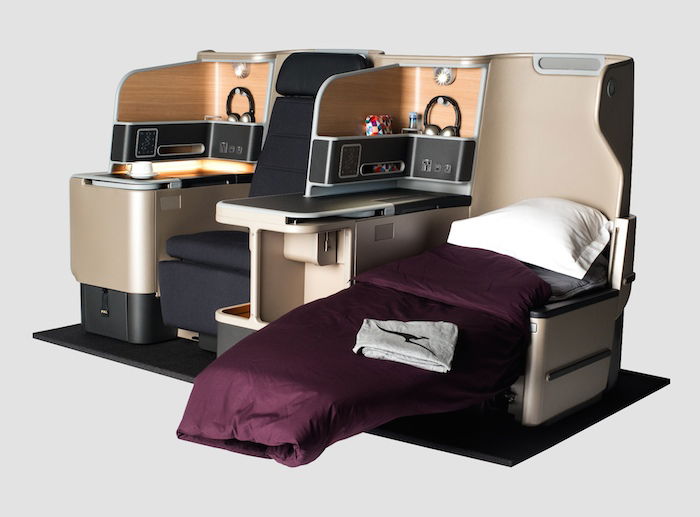 Unfortunately Turkish Airlines has advised that there are no plans to retro-fit this new product in their existing fleet of around 90 wide body aircraft.
Bottom line
This is long overdue — its pretty crazy that an airline with such a strong soft product has such a poor hard product. Turkish is trying to compete with the 'ME3' (Qatar, Emirates and Etihad) to become some sort of 'ME4,' and while they have a fantastic lounge and food service on board, their hard product doesn't really measure up. Then again, Emirates has a disappointing hard product on their 777s, which are the backbone of their fleet.
I'm not sure if they will go to the expense and trouble of actually installing sliding doors in business class to make private suites, given they are not planning to retrofit existing aircraft with the product. It would make such a massive gap between their business class products, that with their high rate of fleet utilisation and aircraft swapping, some passengers will be very disappointed when they step on board.
It's always disappointing when an airline feels the need to introduce a new product that is significantly better than their existing product, but does not then install it into their existing fleet.
Turkish Airlines is expected to open their new lounge in the new Istanbul Airport at the end of next month. Given Ataturk Airport has been bursting at the seams for years, this cannot come soon enough.
What do you think Turkish Airlines' new business class will look like?