It's a big week for Turkish Airlines!
Yesterday I wrote about how they will introduce a new business class seat on their Boeing 787 and Airbus A350 aircraft to be delivered from next year.
The new Istanbul airport is also set to open at the end of next month, which will feature an all new version of Turkish Airlines' world renowned business class lounge.
New uniforms
As part of these continual improvements, Turkish Airlines has unveiled new uniforms. Here are their current cabin crew uniforms, which are bland and boring and could pass for a three star chain hotel uniform just about anywhere in the world.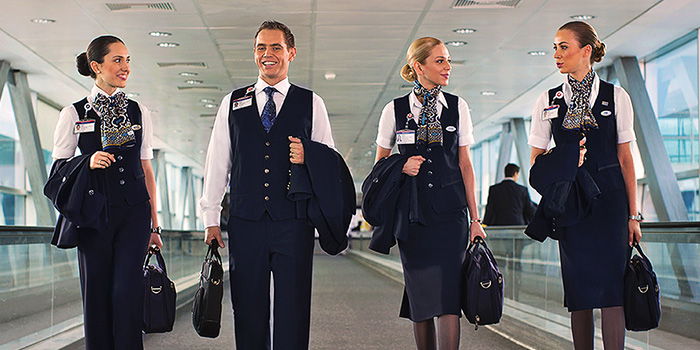 The new uniforms are designed by Ettore Bilotta, an Italian designer who designed Alitalia's short lived new uniforms. What's interesting is that one of the reasons Alitalia discontinued them so quickly was because employees found them to be extremely uncomfortable, so hopefully the designer learned from those mistakes.
He said of the new Turkish design that they are:
Inspired by many classic elements of Turkish design and culture, the new uniforms incorporate traditional patterns found in artisanal glassware, ceramics and calligraphy with contemporary textures and details.
Here they are…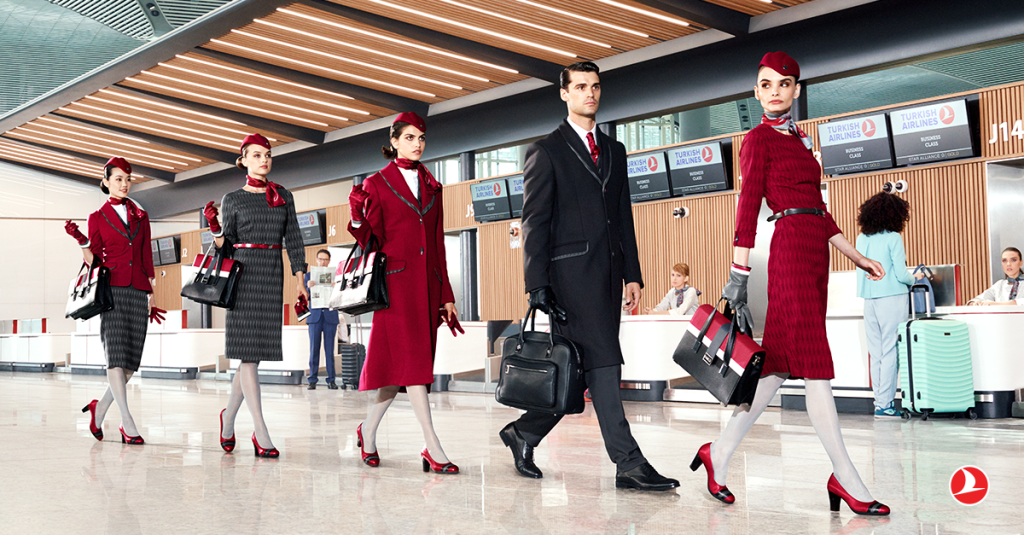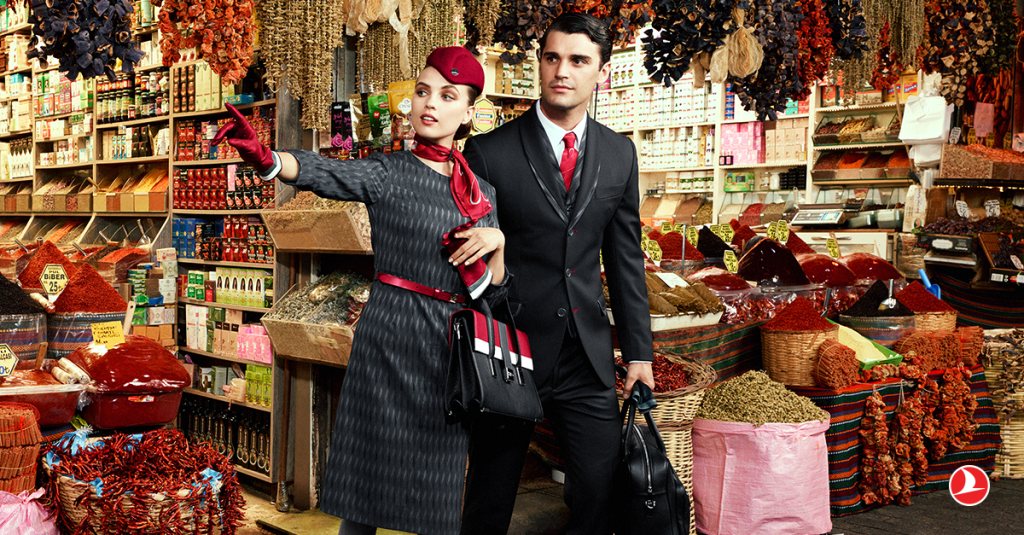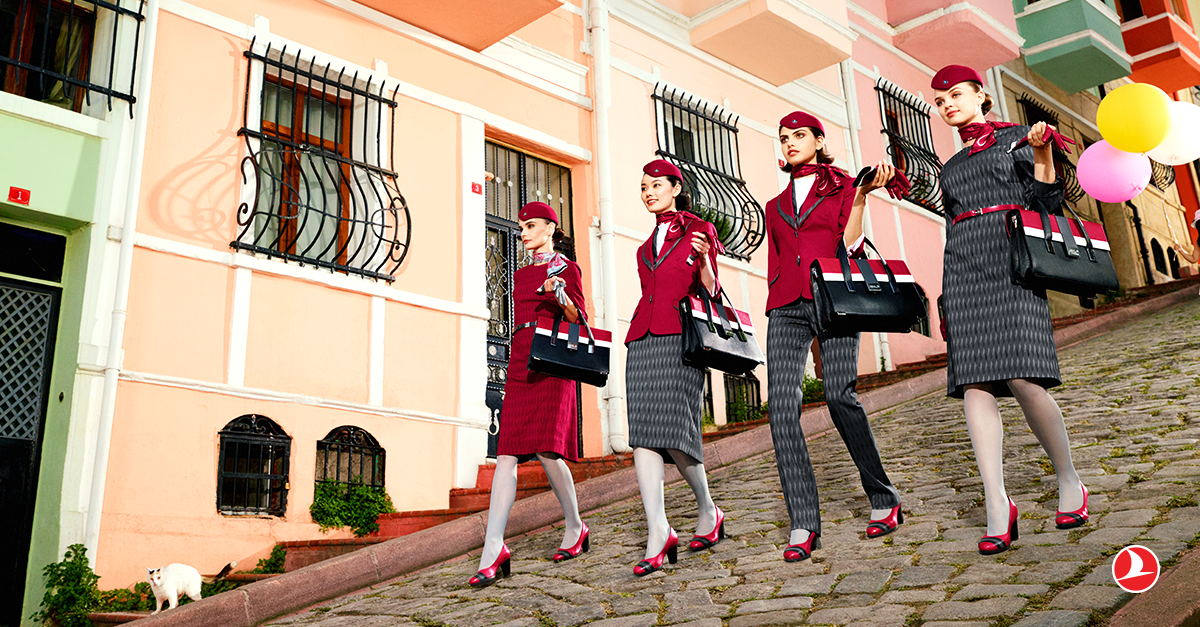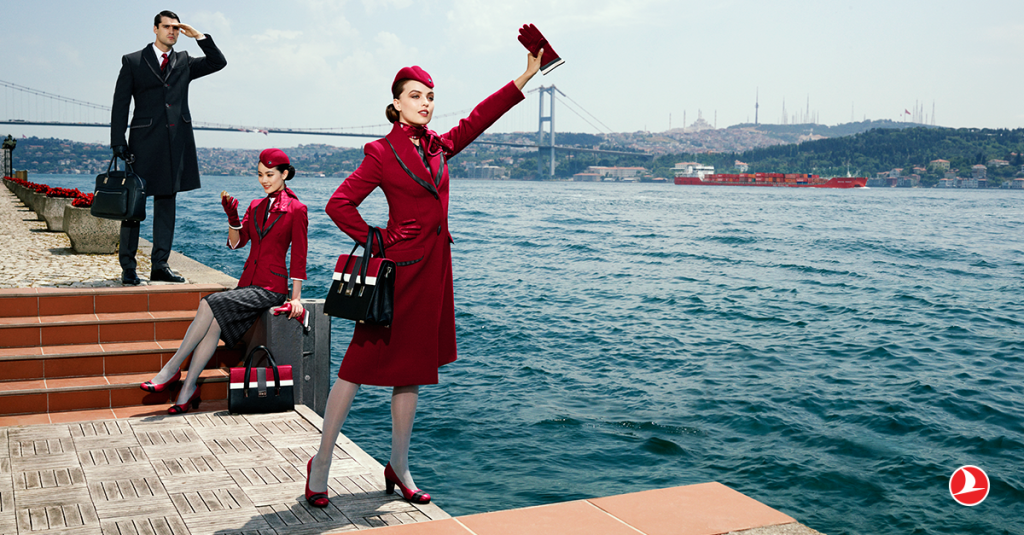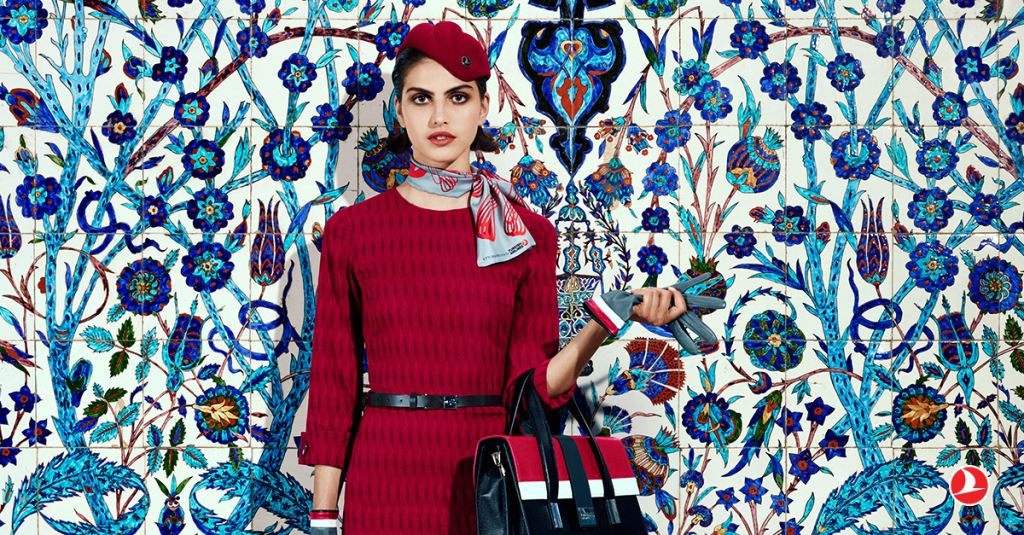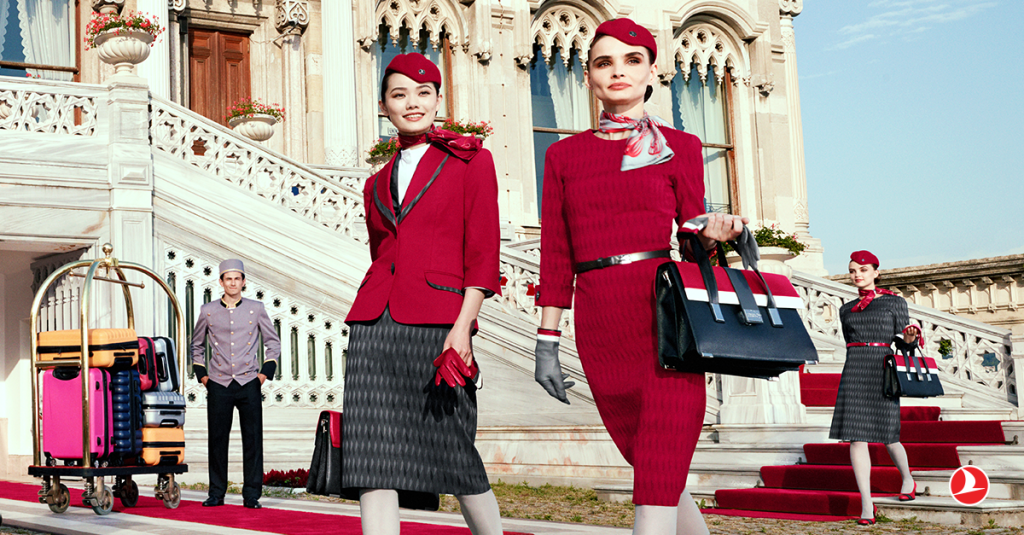 My thoughts
I'm not sold on the grey female trousers, skirts and dresses because that ribbing is really odd. This would have looked better in a plainer charcoal print rather than having that ribbing.
Other than that I love, love, LOVE the new uniforms. The overcoats are beautiful and stylish, the handbags look like something from an upmarket Milan boutique, the red color is fantastic (as the ribbing is not nearly as noticeable on it) and I adore the hats.
Bottom line
I love writing about new airline uniforms because you guys get so fired up in the comments and there's so many passionate, differing views.
But that's what makes fashion interesting — it's very subjective. I see plenty of 'catwalk looks' where I think 'as if anyone would ever wear that.'
Of course uniforms will make little difference to passenger experience, although staff can feel proud of their airline when they are dressed in a sharp new look.
I doubt the Italian designer spent that much time trying to design a unique uniform given the similarities of these uniforms with the beautiful Alitalia uniforms, other than to change the base colors.
For the record, I still think the best airline uniforms belong to Etihad.
What do you think of the new Turkish Airlines uniforms?
(Tip of the hat to The Design Air)