Marriott integrated their three loyalty programs on August 18, 2018. That means that Marriott Rewards, Ritz-Carlton Rewards, and Starwood Preferred Guest became one. Sort of.
The integration didn't go as smoothly as many of us were hoping, and for that matter even three weeks later there are still major issues and lots of looming questions.
However, there's one thing that seems to confuse people more than any other. The question is something along the lines of: if Marriott integrated their loyalty programs, why do they continue to use Starwood branding for the program (like with the SPG credit card, spg.com, being able to keep your SPG account, etc.) alongside of Marriott branding?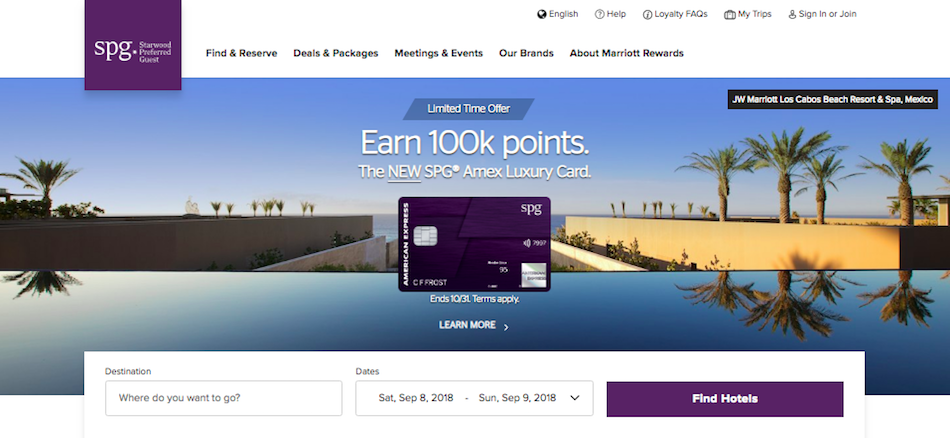 Amex even released a brand new credit card a couple of weeks ago that has SPG branding rather than Marriott branding, so why are they doing that?
The simple answer is that the programs have been integrated, but only sort of. That's to say that as of August 18, Marriott Rewards and Starwood Preferred Guest aligned policies and started using the same systems. In other words, the programs were fully aligned on the back-end, while they were only partially integrated on the front-end.
For the rest of 2018, the two programs' branding will continue to co-exist. Starwood Preferred Guest points have all been converted into points that are equivalent in value to Marriott Rewards points, even though you can technically still accrue them in the SPG program.
Are those now Starpoints, Marriott points? Starmarriottpoints? Yes, it's confusing.
So for the remainder of 2018 the programs will continue to co-exist in terms of branding. Then around the beginning of 2019, branding will be revealed for the combined loyalty program. Since technology and everything else has already been aligned, all this means is that credit cards and websites will be rebranded.
We don't yet know what the new program will be called. Presumably it will be called Marriott [Something]." It seems to me like they're not keeping the Marriott Rewards name, but rather are coming up with something new. I say this because I'd assume if their intent was to keep Marriott Rewards branding they would have just said that right away.
I'm not sure if they're thinking of coming up with a new name because they had some hot-shot consultants come up with a brilliantly creative new name like "World of Marriott," or if they're doing it to avoid SPG members feeling disenfranchised, thinking they'd feel more included if they were part of a new program, rather than having their program taken away in favor of Marriott Rewards.
Anyone want to guess what Marriott's new loyalty program will be called?