Star Alliance member LOT Polish has an interesting long haul route network, in that they only fly to a handful of destinations in North America, but do so from multiple gateways in Central/Eastern Europe.
They current operate the following North America routes using their Boeing 787 Dreamliner aircraft:
Warsaw to Chicago, Los Angeles, New York JFK, Newark and Toronto
Krakow to Chicago
Rzeszow to Newark (I didn't know this route existed)
Budapest to New York JFK and Chicago
Ben flew LOT Polish 787 business class from New York to Warsaw a few years ago and was 'reasonably impressed' by the experience. It's not a Star Alliance airline in Europe many people might think to fly long haul, especially when there are the likes of Swiss, Lufthansa, Austrian and Turkish to choose from.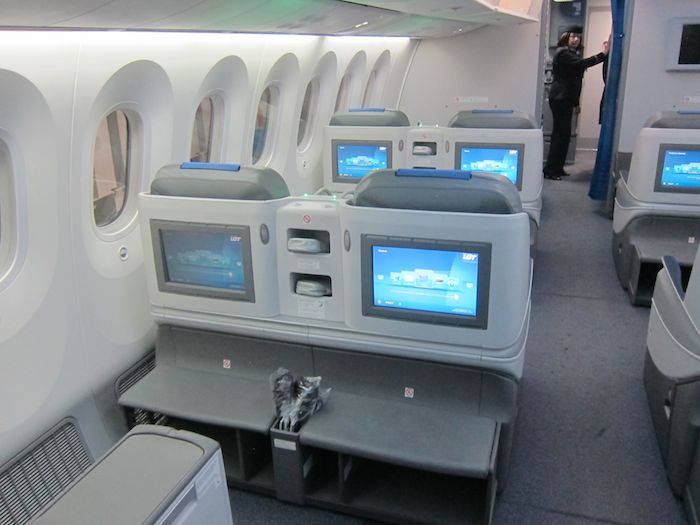 Hello Miami
LOT Polish has announced they will commence four weekly flights between Warsaw and Miami from June 1, 2019, operated by their Boeing 787 aircraft, with the following schedule:
LO29 Warsaw to Miami departing 12:05PM arriving 5:30PM [Mondays, Wednesdays, Fridays and Saturdays]
LO30 Miami to Warsaw departing 8:05PM arriving 12:15PM (+1) [Mondays, Wednesdays, Fridays and Saturdays]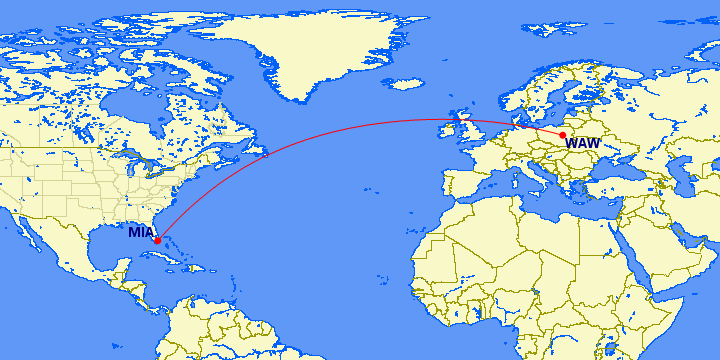 LOT Polish CEO said of the decision to launch the route:
Miami is currently one of the largest markets in the US so far not served by LOT. It is the first such convenient connection between Central and Eastern Europe and Florida. Miami is not only a perfect holiday destination but also an important business centre in the United States.

Currently, almost half a million passengers per year travel between Eastern Europe and Florida. I am convinced that many passengers from Poland and neighbouring countries will take advantage of our latest offer.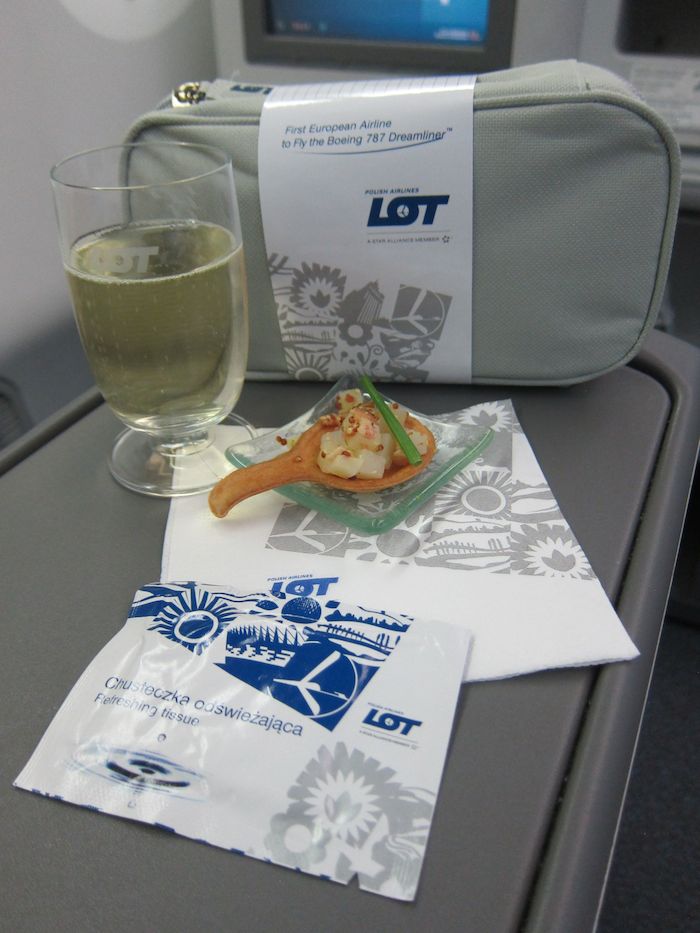 LOT has indicated above that the target market will primarily be Eastern Europeans traveling to Florida for both business and leisure purposes. But Austrian has recently announced they are reducing their year-round Vienna to Miami flights to be seasonal only, because of insufficient demand.
Austrian is generally considered to have a significantly better product than LOT, and geographically the two Star Alliance hubs of Warsaw and Vienna, are not a huge distance apart. So while LOT may pick up some of the passengers who may have otherwise flown Austrian, Austrian couldn't make the route work year-round.
Revenue Fares and Award Availability
I recently bought Star Alliance business class revenue flights from Europe to Miami for November this year and return, and was disappointed to see Austrian had pulled out of the route for the northern winter, as they were my first choice. I was then left with a choice between Lufthansa, Swiss and Turkish. I chose Lufthansa one way and Swiss the other, as I wanted to compare the two products (and I have flown Turkish long haul several times already).
Had LOT Polish been an option, they would have been my fourth choice of European Star Alliance options (along with the likes of TAP).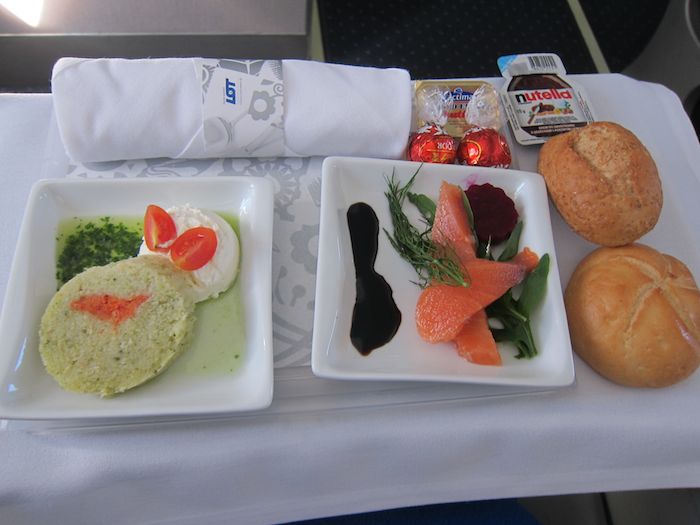 Looking at revenue fares for next year from a European city that does not have a direct flights to Miami (I've picked Prague), LOT has loaded fares for their new Miami flight which are priced at fairly ludicrous levels, around five times the price of other one-stop Star Alliance flights with Swiss and Austrian (which will recommence their seasonal route by then). I suspect they just haven't gotten around to loading all discounted fares yet.
I think Austrian Airlines may disagree that Warsaw to Miami is the 'first convenient option between Central Europe and Miami' (for anyone living outside of Warsaw) as LOT's CEO said above.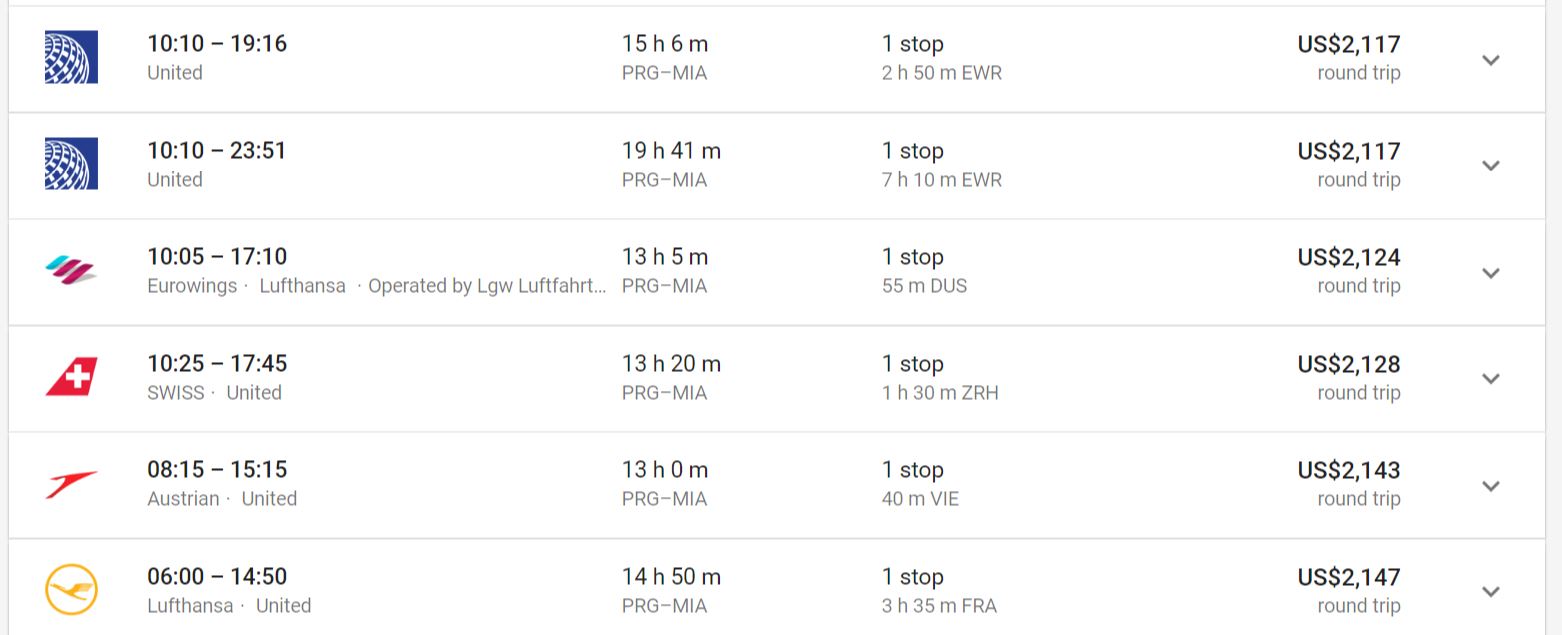 As for award travel, the flights have been loaded, and there is economy award availability almost every day, while business class availability is mostly just there on Wednesdays.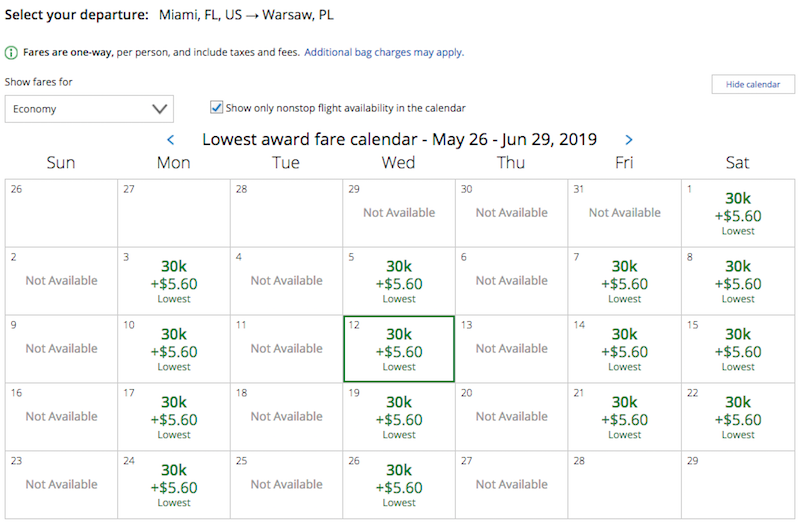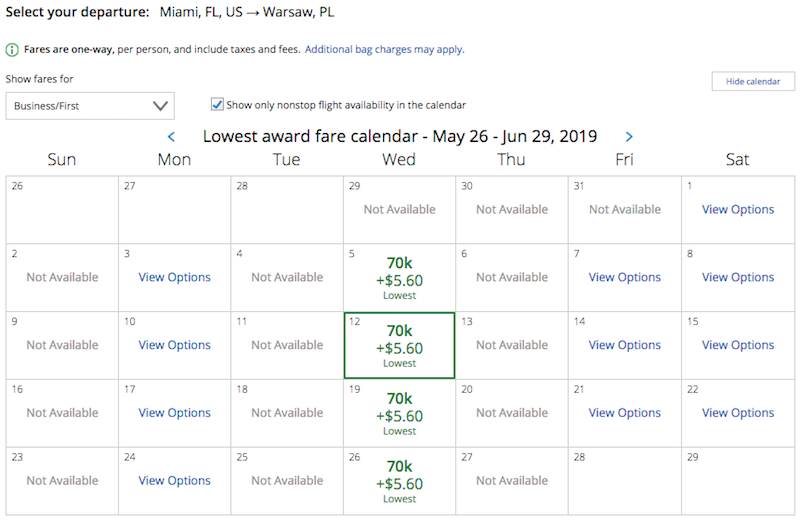 Once this route launches, there will be an impressive 20 direct European destinations from Miami (across various carriers, obviously).
Bottom line
I love seeing new routes, especially on carriers I would not have thought to travel on. What I find interesting about this route is that LOT is launching it just as Austrian is reducing it. Perhaps LOT's service will be seasonal (over the northern summer) too. But that's a lot of Star Alliance capacity to Miami over summer.
I imagine there will be plenty of connecting traffic coming from Europe, as well as Florida locals traveling to Europe and connecting onto other European destinations. Presumably LOT has a competitive cost structure compared with their Star Alliance counterparts in the Lufthansa Group, so we should hopefully see some more reasonable fares loaded.
I am just interested to see how this route will go, keeping in mind how Austrian has fared.
Would you fly LOT Polish to Miami?