As I've written about extensively, Priority Pass has significantly increased their lounge footprint in the US lately, and part of this includes adding restaurants to their lounge network.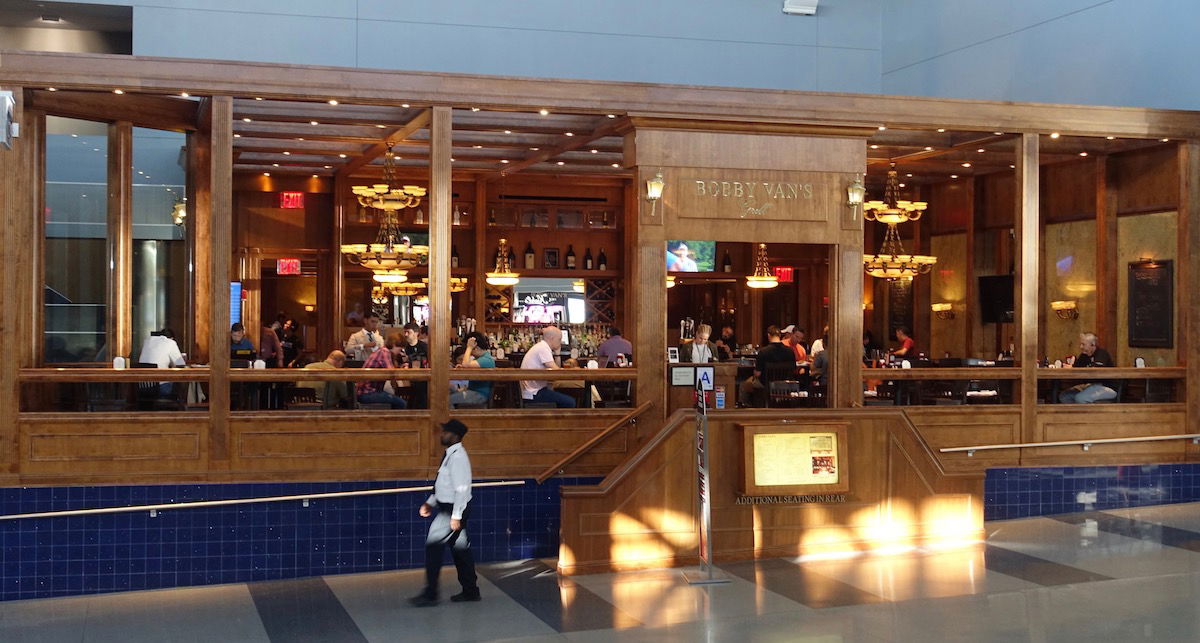 Bobby Van's JFK, a Priority Pass restaurant
The logic is that at some airports Priority Pass has a tough time striking a deal with a major lounge due to crowding issues, so when that's not possible, they instead work with a restaurant. Priority Pass pays a fixed amount for each guest who enters a lounge, so instead Priority Pass is just paying these restaurants a fixed amount, and then you can spend some dollar amount at that restaurant (typically $28-30).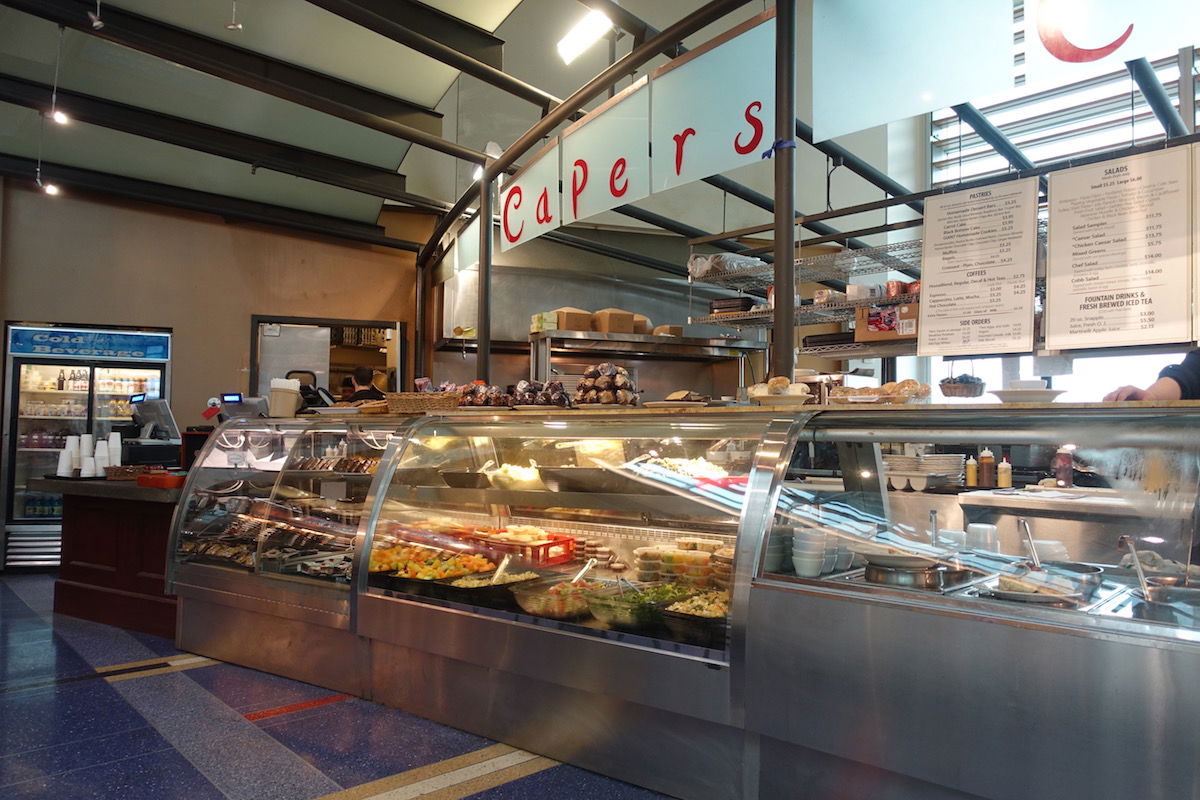 Capers Cafe Le Bar PDX, a Priority Pass restaurant
While we're now up to about two dozen Priority Pass restaurants in the US, it looks like this will soon be expanded significantly.
Collinson, the parent company of Priority Pass, has today announced a "significant investment" in Grab. For those of you not familiar with Grab, it provides mobile order-ahead capabilities at airports across the UK and US. I've written about my experience with this app before.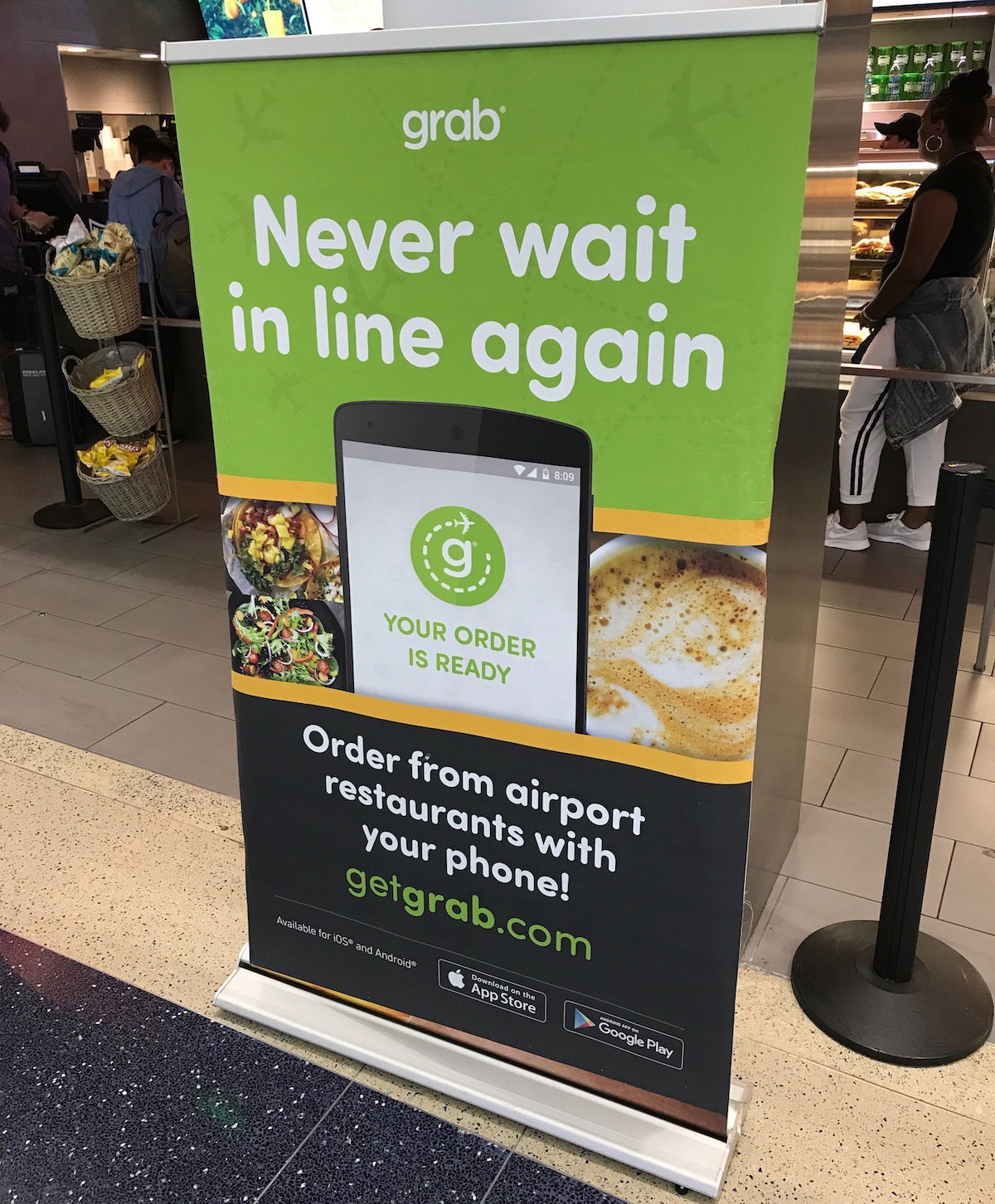 It's a great way to be able to place an order for food and drinks when you're in a rush. You can place the order as you arrive at the airport, and it should be done by the time you're through security.
So, aside from Collinson's general involvement with airport lounge spaces, what should we expect from this? Here's how they describe the big picture of what they're hoping to get out of this:
Collinson and Grab will work together to create new services for travellers and commercial opportunities for airport restaurants and retailers. The partnership is an exciting example of Collinson's wider airport strategy to work with external partners to continue to grow and develop its market-leading airport loyalty proposition. Collinson will also support the acceleration of Grab's roll out, leveraging its international footprint and relationships to expand to new markets globally.
As part of this new agreement, Grab will be introduced at a selection of UK and US airports to Priority Pass members. The press release says that this is for "members who have purchased their membership directly through prioritypass.com," so it remains to be seen if this will also be available to those who get their Priority Pass membership through a credit card.
This will allow members to order food and drinks directly from the Priority Pass app for convenient pick up within minutes.
Grab is now available at almost 30 airports with over 250 outlets, while Priority Pass has a total of over 1,200 airport experiences.
Bottom line
We'll have to wait and see how this is executed, though it has the potential to be exciting. I imagine Collinson has a few different goals with this investment, including being able to scale Grab and sell their own products through the app.
Beyond that, this has the potential to be exciting for Priority Pass members. Maybe we'll see the opportunity to place to-go orders for existing Priority Pass restaurants through the app. Maybe we'll see Priority Pass add a permanent benefit across all Grab locations. That seems a bit optimistic, though you never know.
Let me once again emphasize that I wouldn't count on this being a sure thing for those who have a Priority Pass membership through a credit card, though, since the press release specifically references those who purchased a membership through prioritypass.com.
What do you make of Collinson's investment in Grab?