Generally flying within Europe isn't the most pleasant experience in the world. Airlines like British Airways now charge for all food and drinks in short-haul economy, and they're also squeezing more seats onto planes.
What I find interesting is the increasing difference in terms of quality between the global European network carriers (British Airways, Lufthansa, etc.), and some of the smaller airlines in Europe when it comes to their short-haul service.
After flying Air Italy from New York to Milan yesterday, I connected from Milan to Minsk on Belavia, the Belarusian national airline. The flight was operated by an Embraer 190, and was enjoyable. It's sort of sad how good service is on airlines like Belavia in comparison to other major carriers.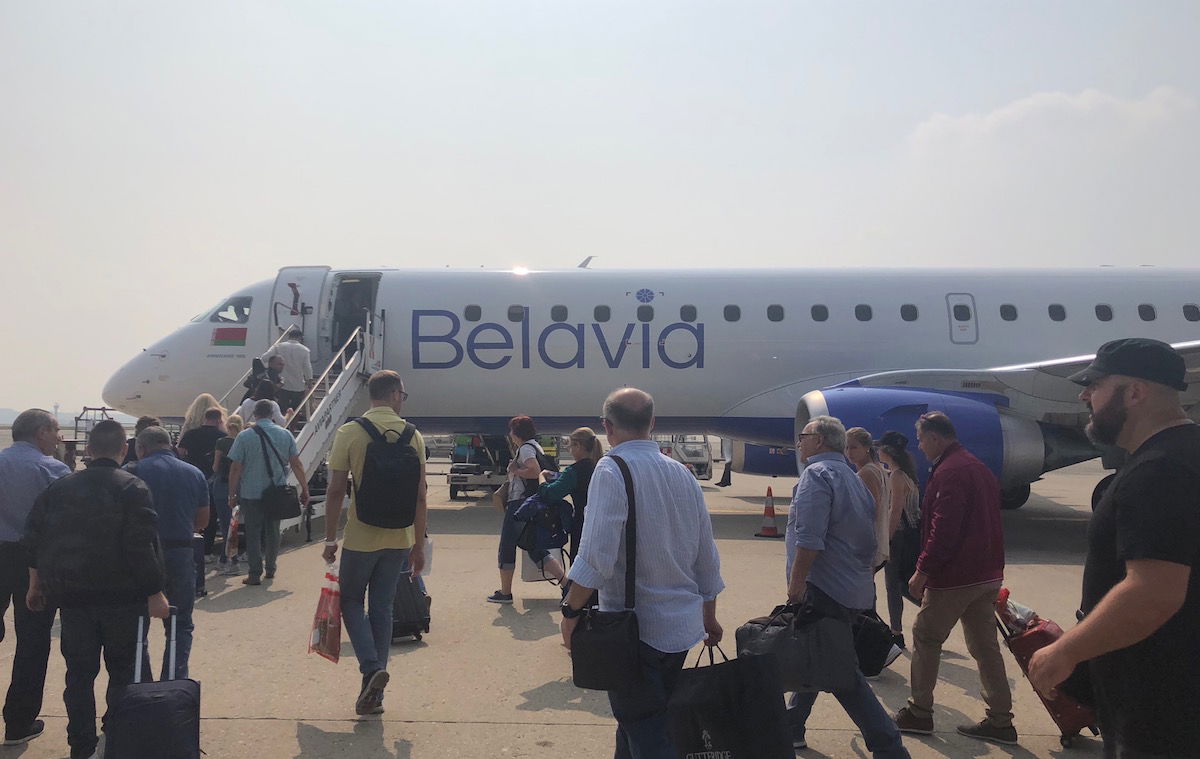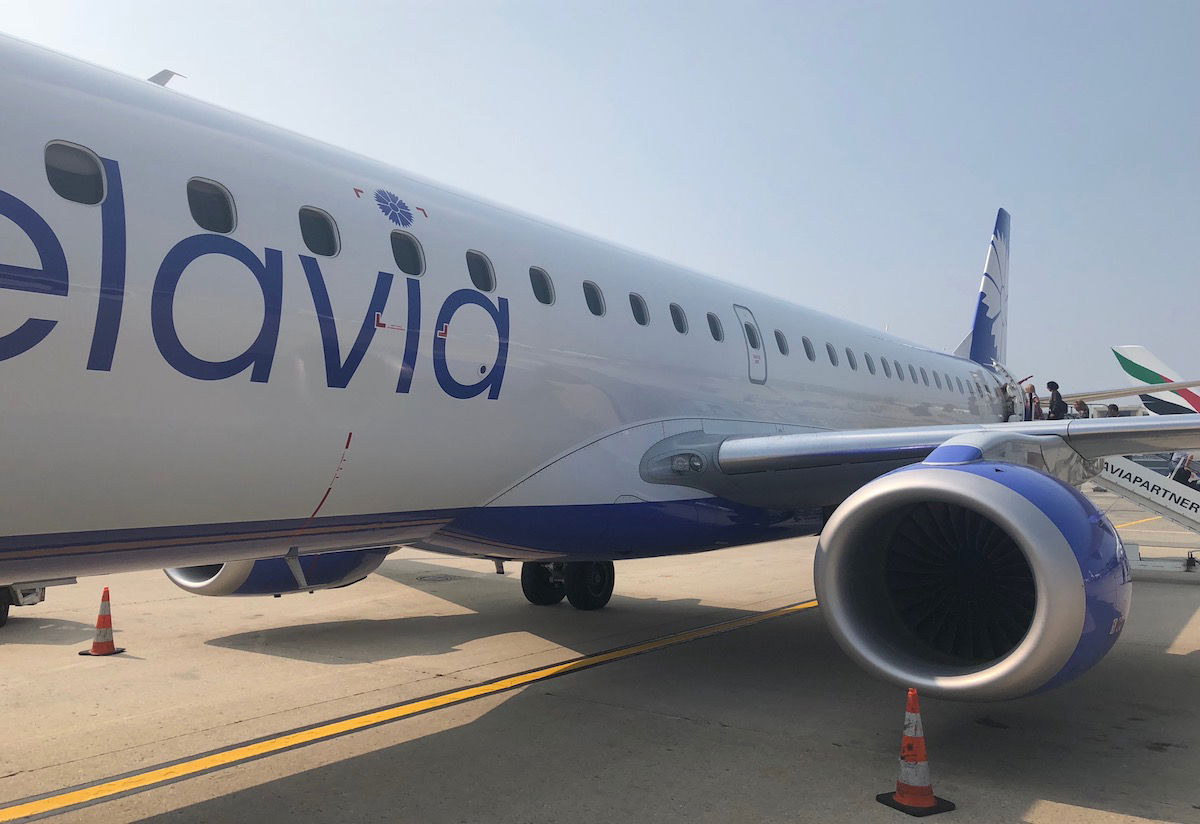 The first interesting thing is that Belavia has a real business class product on their EMB190s. Most European airlines just offer blocked seats and better food and drinks and call it business class, while this plane had four rows of business class in a 1-2 configuration.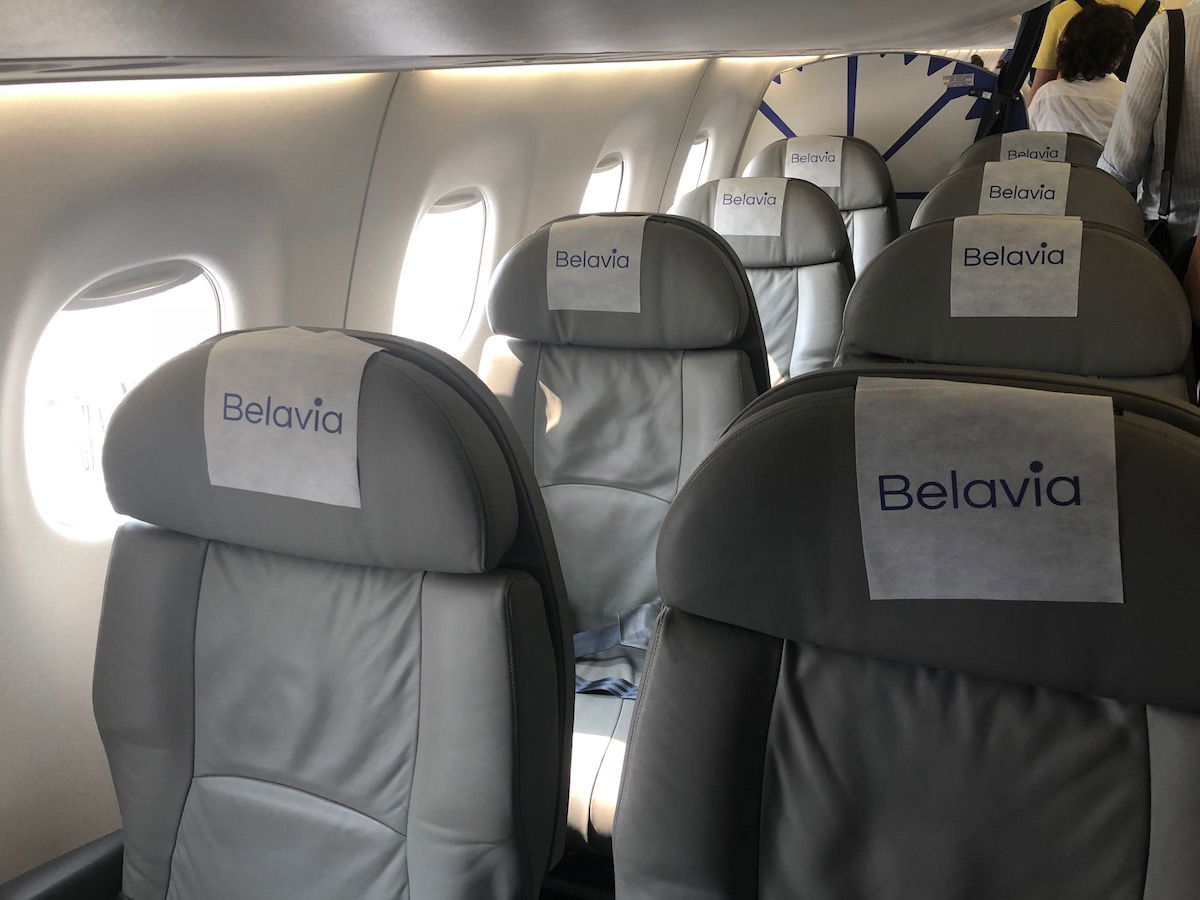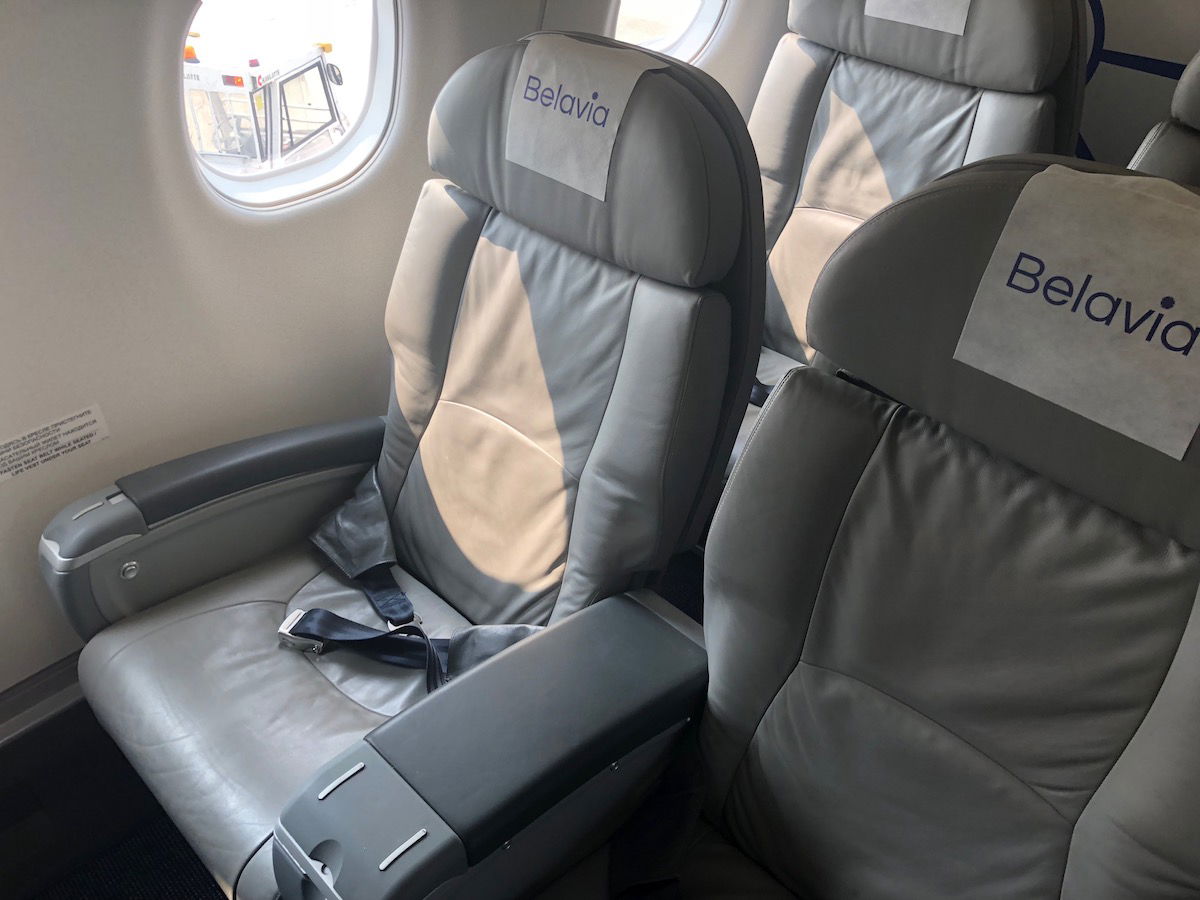 The EMB190 is generally a joy to fly, given the 2-2 configuration in economy. The legroom on Belavia was good, which I often find to be the case on smaller national airlines, as they don't constantly try to squeeze more and more seats onto the same planes.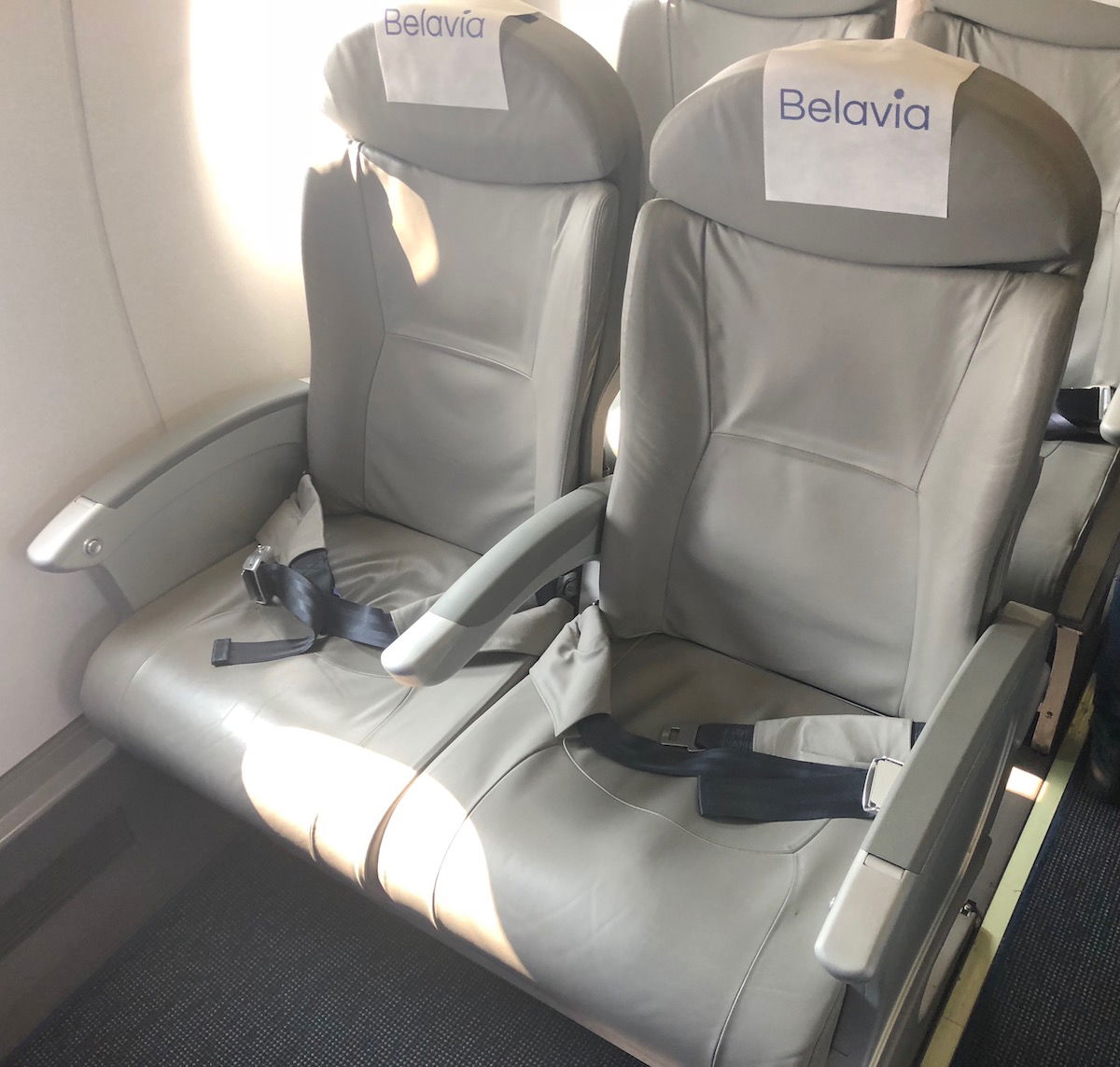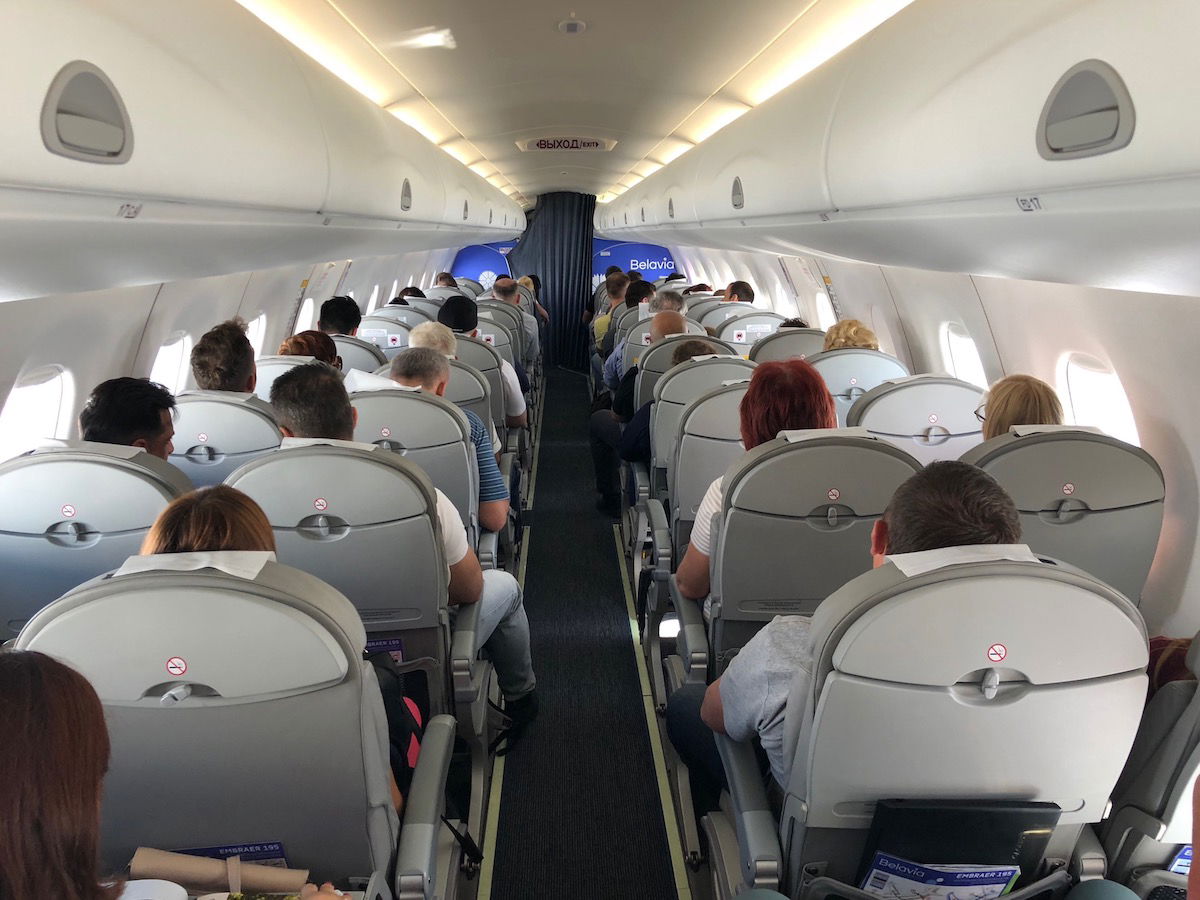 Each passenger was offered a candy before takeoff.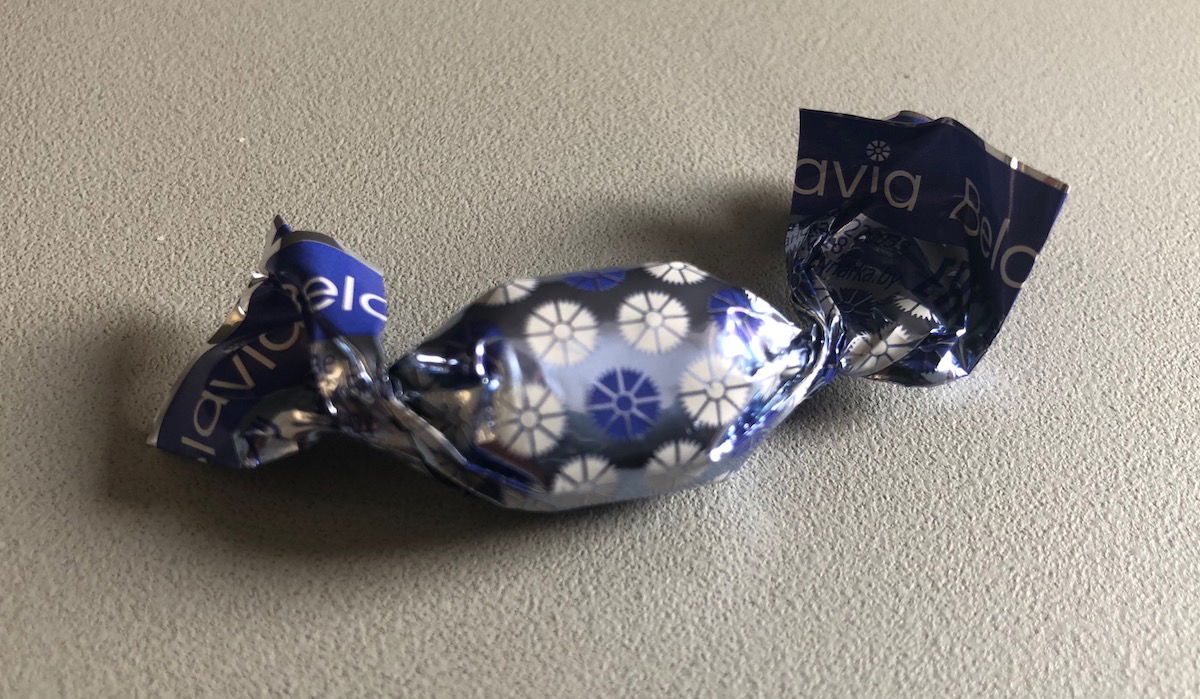 After takeoff, all food and drinks were complimentary, and there was even a hot meal.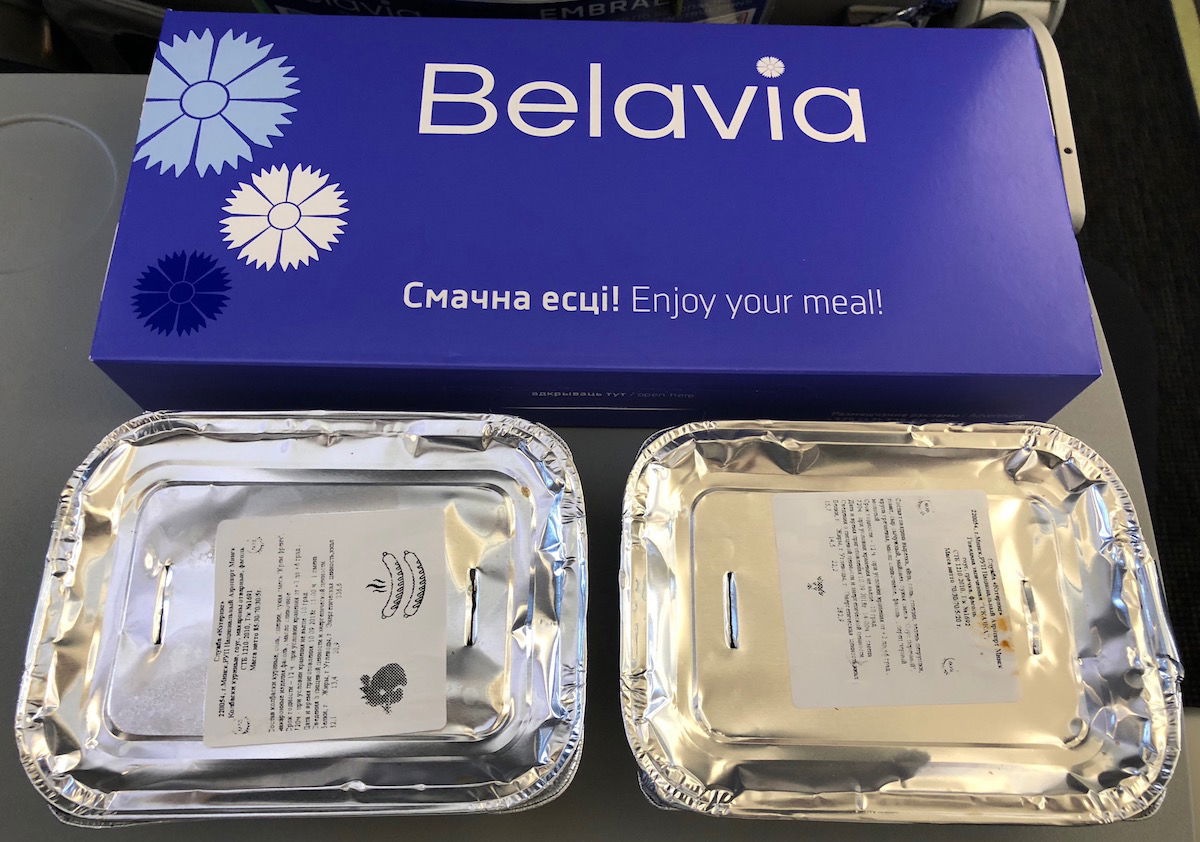 The meal included tomatoes, a bread roll, dessert, and a hot dish.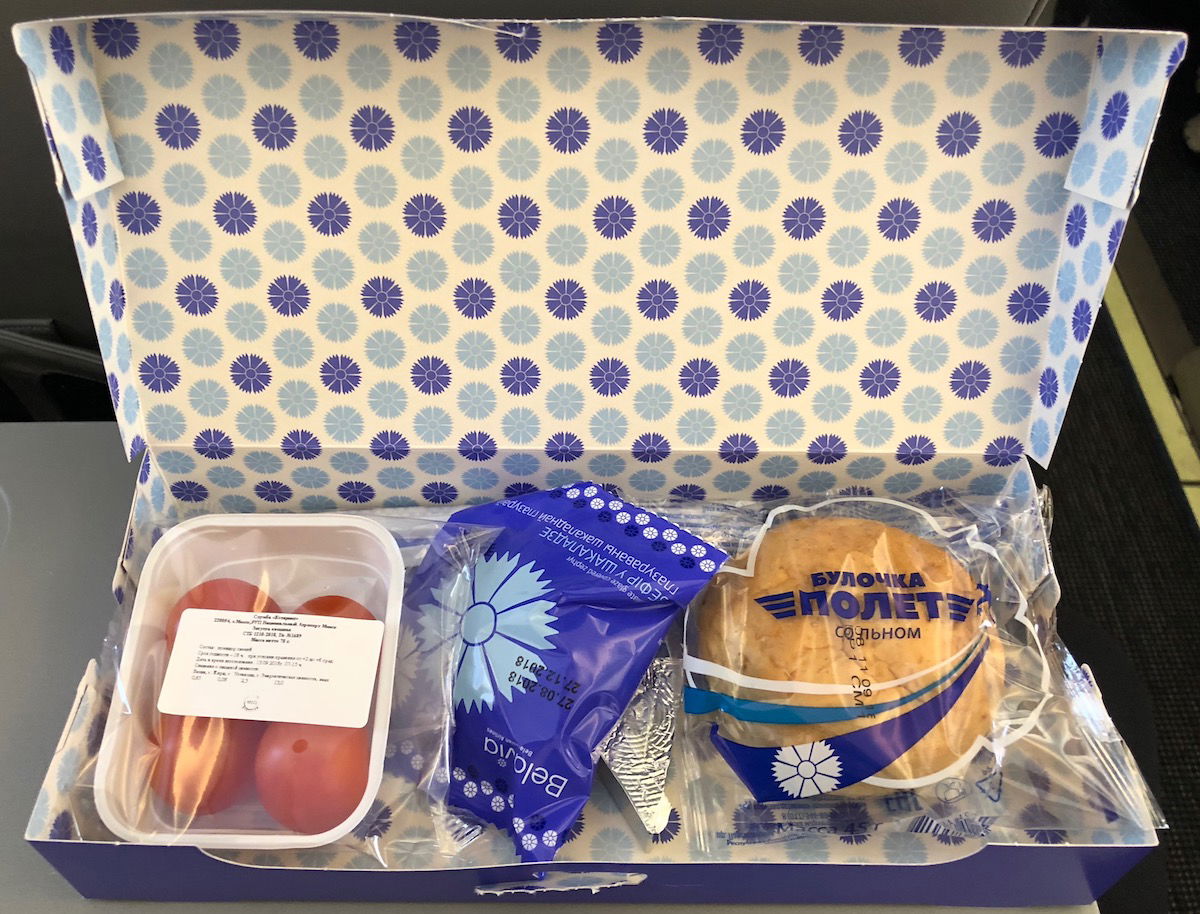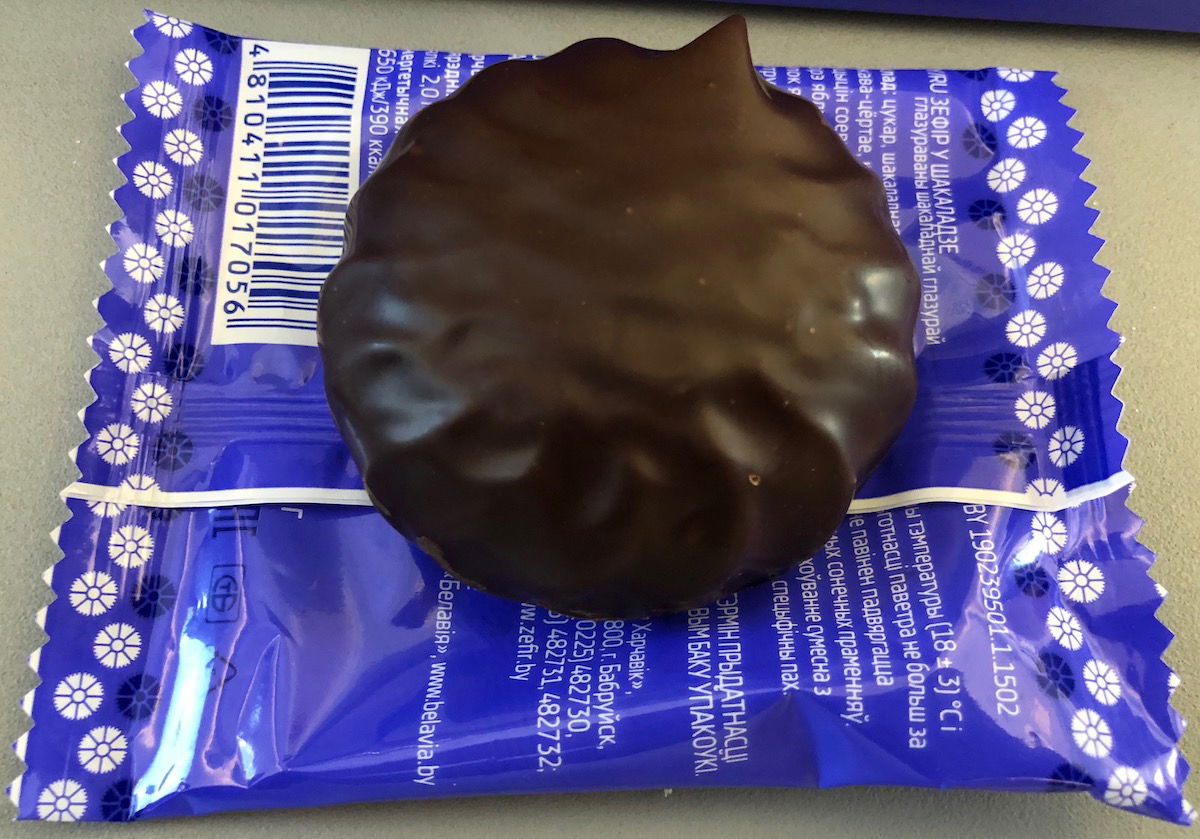 The choices were either "chicken or beef," as they were described. I didn't end up eating (I wasn't that hungry and can't say the food looked that appealing), but other passengers seemed to enjoy the meal.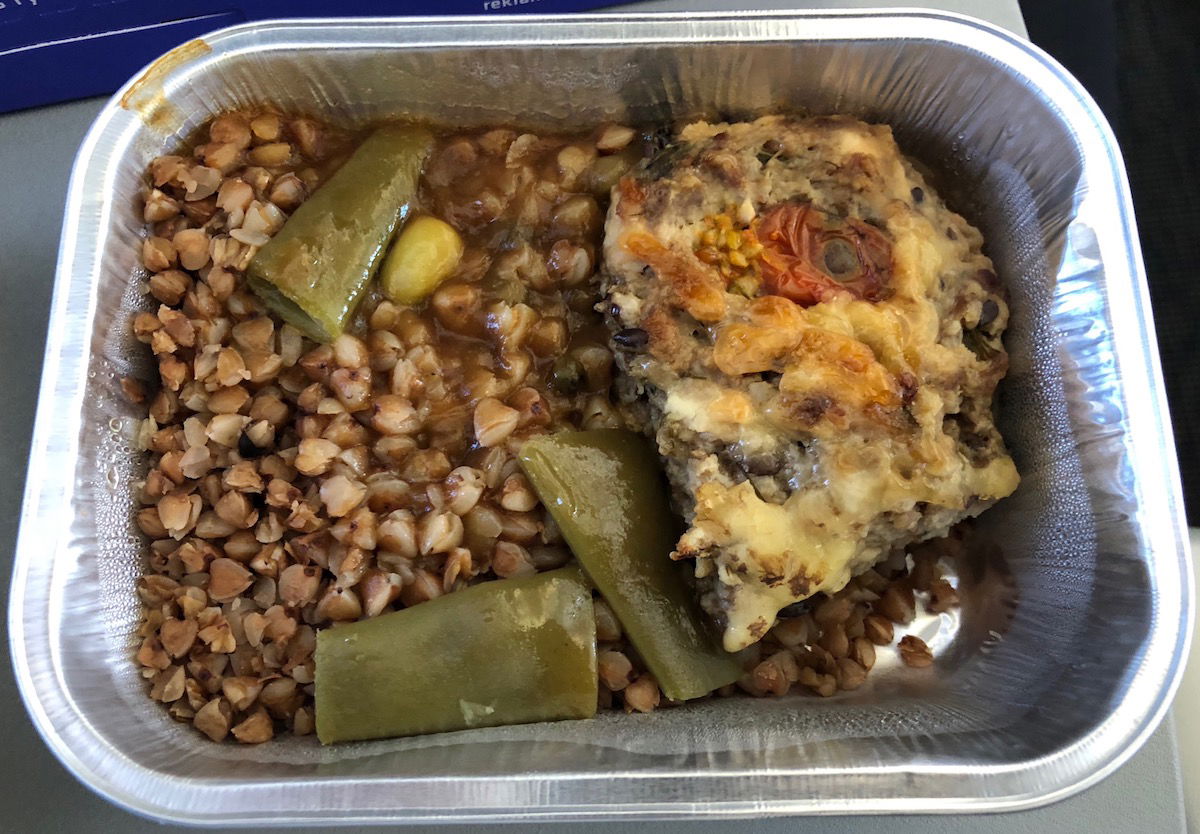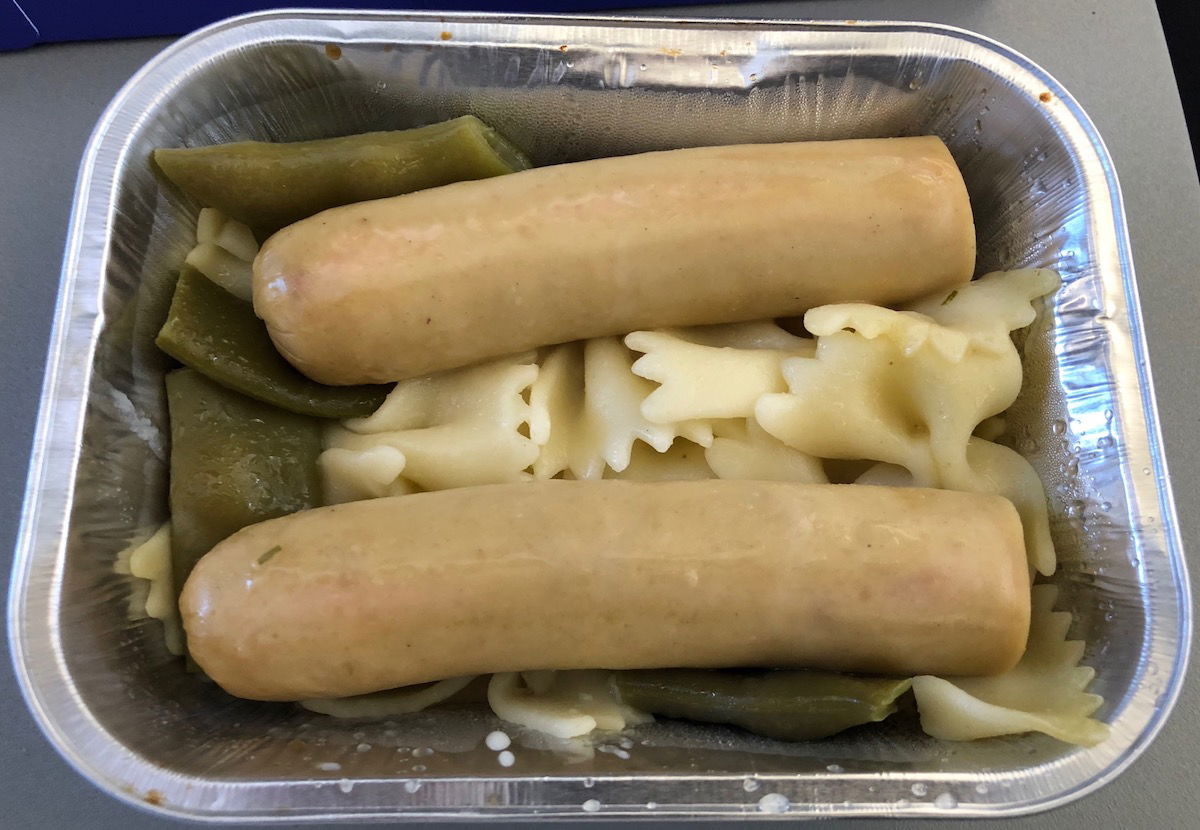 The crew was friendly, attentive, and efficient.
There were a couple of odd things about the flight, though, like the Ukraine International Airlines trolleys…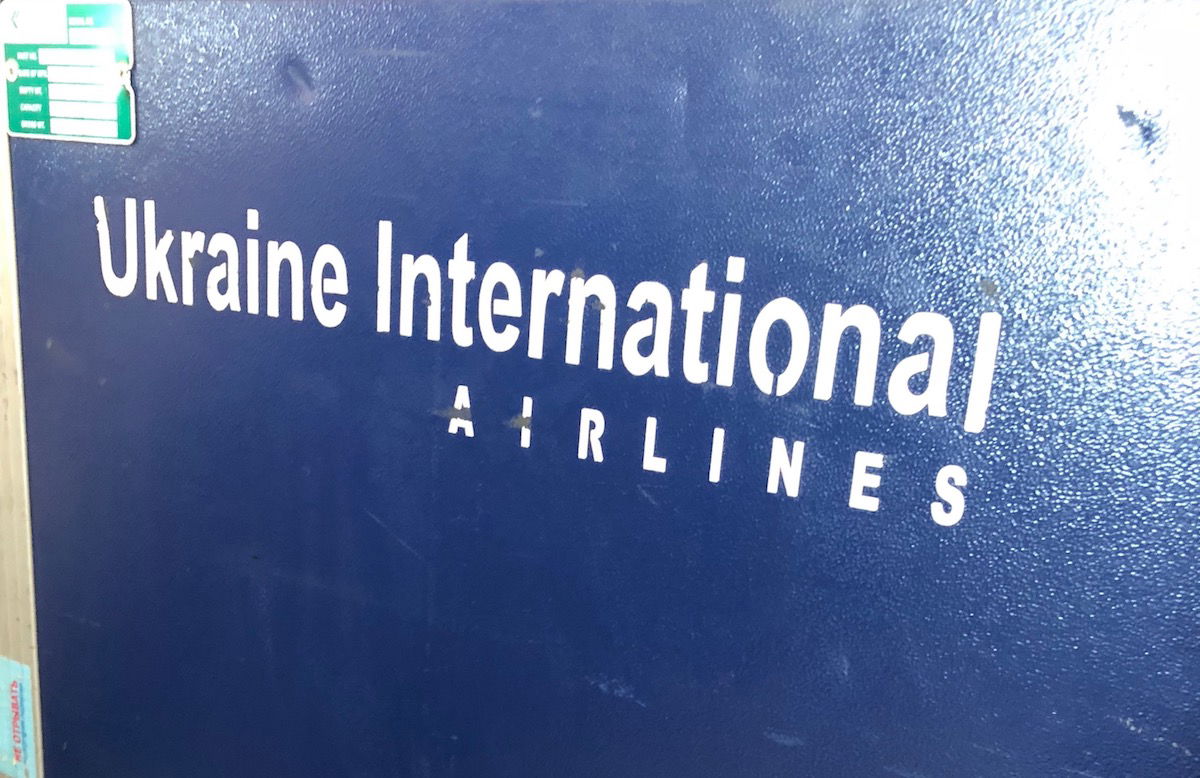 And the 737-500 safety cards at some seats…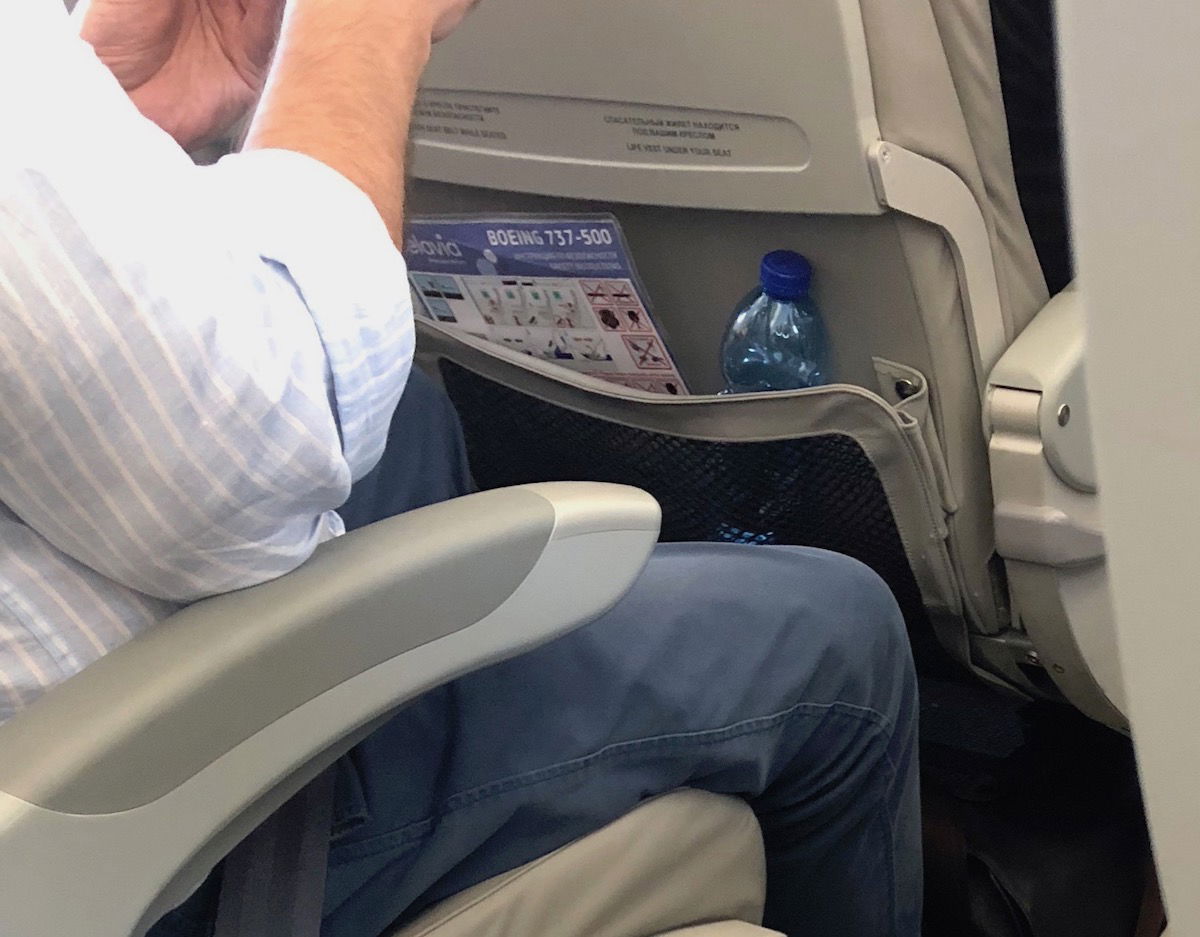 But overall flying with Belavia was so much more pleasant than what I'm used to within Europe.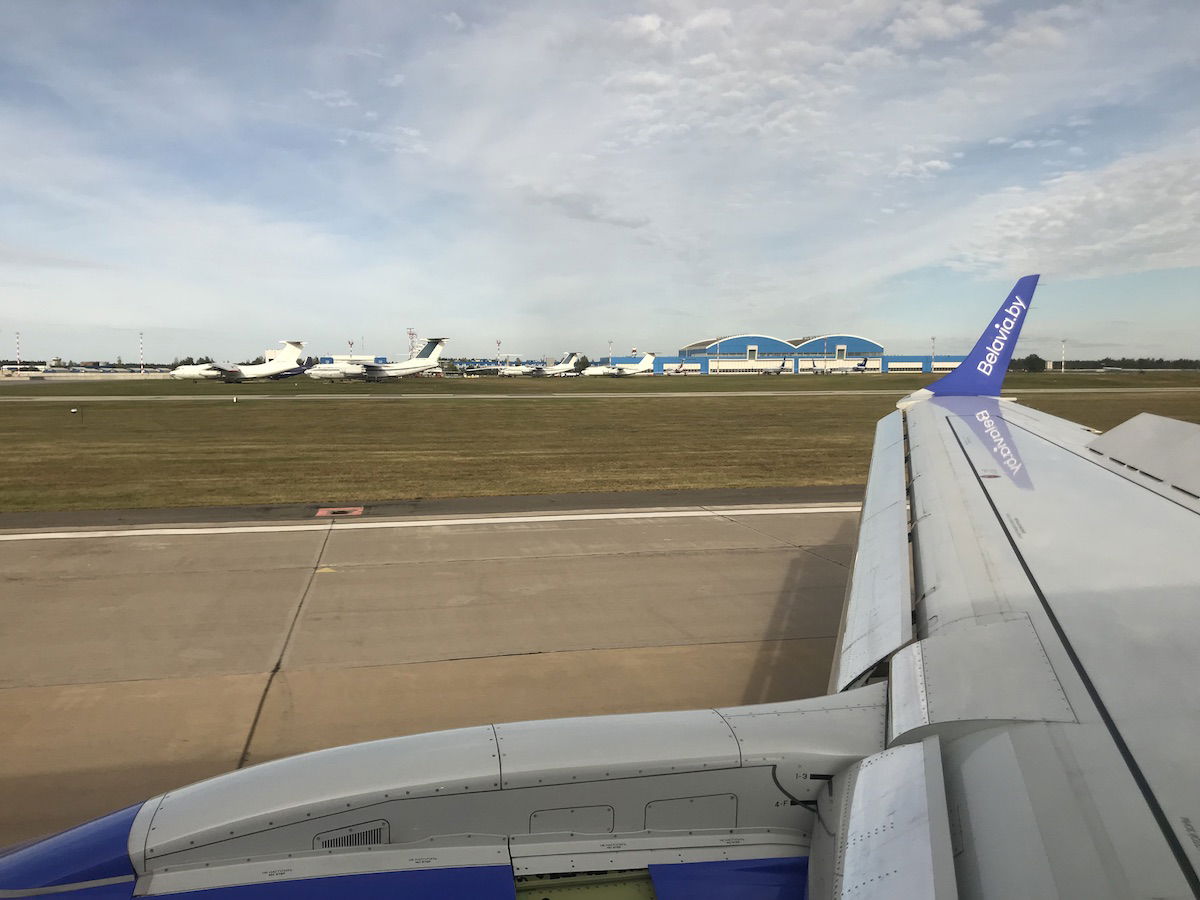 I wouldn't hesitate to fly with them again.