Aer Lingus has been growing their US route network significantly the past several years, in a steady but consistent way:
We'll see significant transatlantic expansion from Aer Lingus over the coming years as they take delivery of A321LR aircraft. The airline has said that 2019 will be their biggest year ever in terms of transatlantic expansion.
The airline has now announced two new transatlantic routes, one of which will be operated by an A321LR. Aer Lingus will begin flying to both Minneapolis and Montreal in 2019.
Aer Lingus flying to Minneapolis
Aer Lingus has announced that they'll launch 5x weekly Boeing 757 flights between Dublin and Minneapolis as of July 8, 2019.
This flight will be operated with the following schedule on Mondays, Thursdays, Fridays, Saturdays, and Sundays:
EI89 Dublin to Minneapolis departing 2:10PM arriving 4:55PM
EI88 Minneapolis to Dublin departing 7:00PM arriving 8:40AM (+1 day)
Minneapolis is an interesting choice because it's a Delta hub, yet Aer Lingus doesn't have a partnership with Delta. Furthermore, Delta doesn't even operate a nonstop flight between the two airports, so at least Aer Lingus won't have any competition.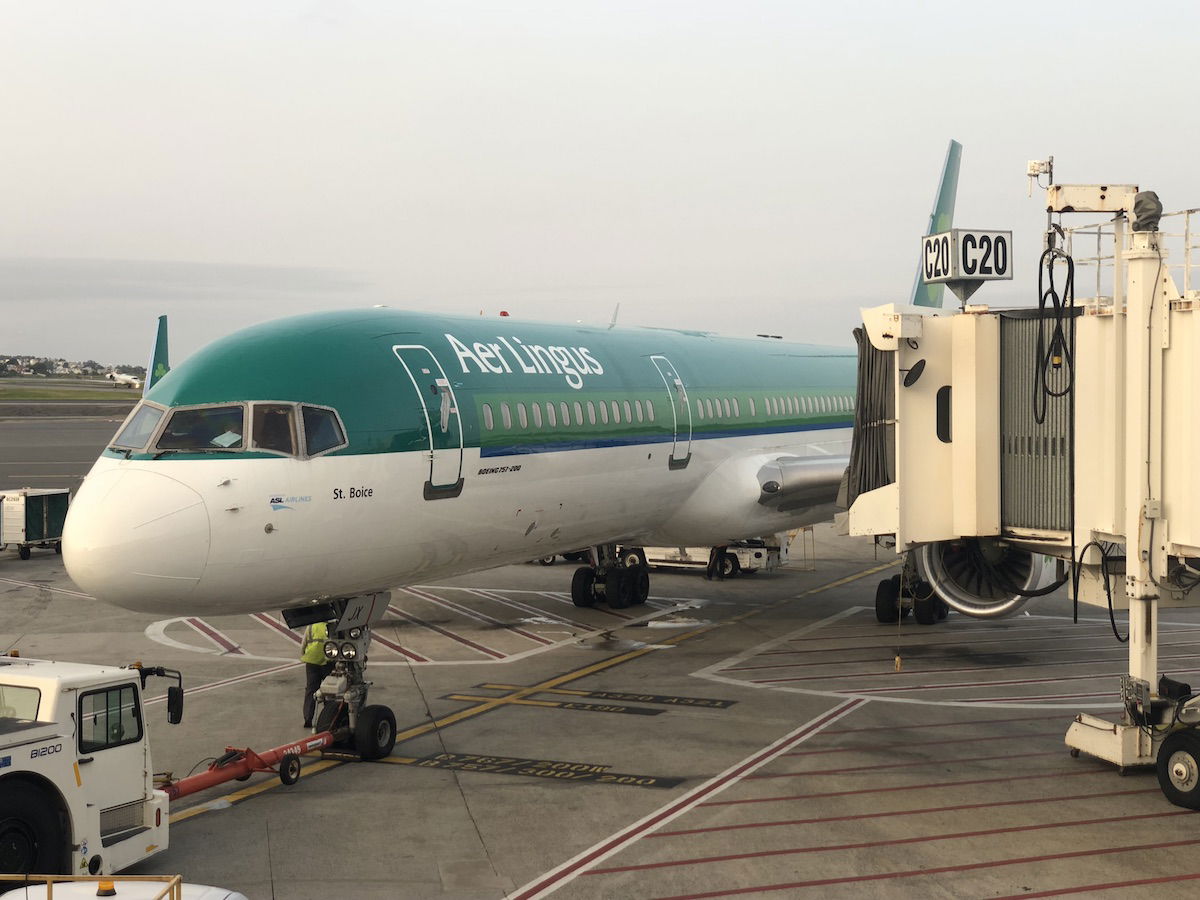 Aer Lingus flying to Montreal
Aer Lingus has announced that they'll launch daily Airbus A321LR flights between Dublin and Montreal as of August 8, 2019.
This flight will be operated with the following schedule:
EI99 Dublin to Montreal departing 6:50PM arriving 8:50PM
EI98 Montreal to Dublin departing 10:20PM arriving 9:40AM (+1 day)
Since this is the first route scheduled to be operated by the A321LR, it's also our first look at the seatmap for the plane. It looks like Aer Lingus will be maintaining the same staggered business class configuration they have on the A330 and 757 for this aircraft, which is great news.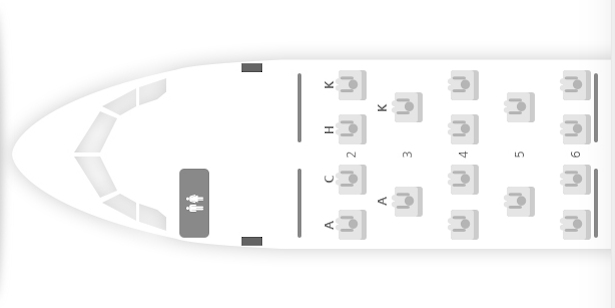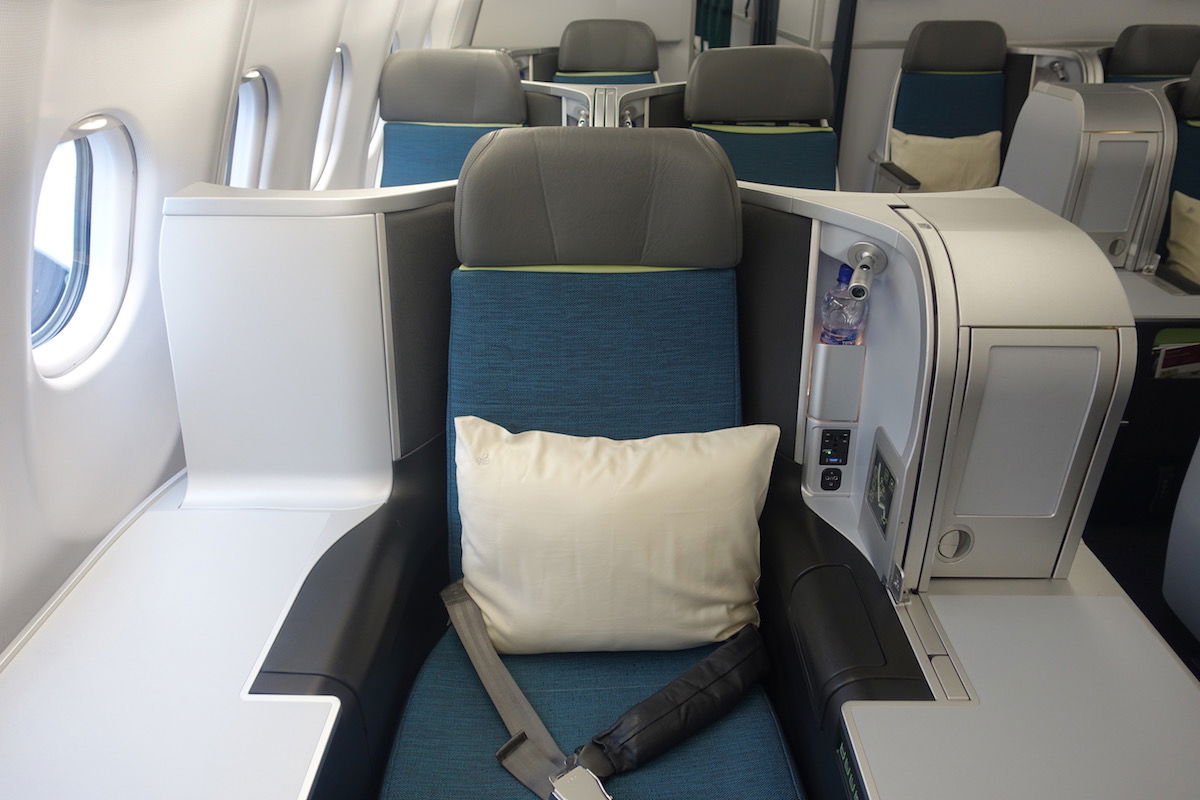 The airline will be competing head-on with Air Canada here, which also operates flights between the two cities.
How you'll be able to redeem miles for these flights
While I don't see any award availability loaded for these flights yet (I imagine it will be shortly), there will be two best ways to redeem miles on these flights:
You can redeem United MileagePlus miles, at the cost of 32,500 miles one-way in economy, or 70,000 miles one-way in business class; you can include connecting flights on both ends, including on Star Alliance airlines
You can redeem Avios (British Airways Avios are the easiest), and the costs vary based on whether you're traveling peak or off-peak — the routes should cost 13,000-20,000 Avios one-way in economy, or 50,000-60,000 Avios one-way in business class (in theory the Montreal route could be cheaper since it's just under 3,000 miles one-way, but they seem to move these types of flights into a higher distance "band")
Bottom line
I love seeing Aer Lingus expand, as they offer a solid product, and Dublin is a great gateway to Europe.
Montreal in particular seems like a logical choice. I'm sure they've done their research and Minneapolis makes sense (Aer Lingus is very conservative about their growth), but if you had asked me a week ago where I thought Aer Lingus would expand to, Minneapolis wouldn't have been one of my top five guesses.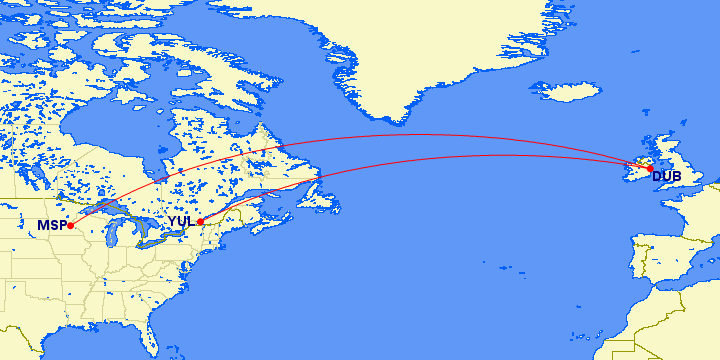 Congrats to Aer Lingus for scheduling their first A321LR flight, and I can't wait to check out the plane!
What do you make of Aer Lingus' new transatlantic routes, and which would you like to see next?