Hi Fly is the first charter airline to have an A380, which is pretty darn awesome, since they're operating flights on behalf of other airlines. Hi Fly took over this A380 from Singapore Airlines, which chose not to renew their 10 year lease on the plane.
Hi Fly's A380 has operated charters for a few airlines so far, with the biggest being for Norwegian between New York and London (which was a bit of a mess), and now the plane is operating flights on behalf of Air Austral between Paris and Reunion (which Hi Fly claims is the world's longest nonstop domestic flight — interesting).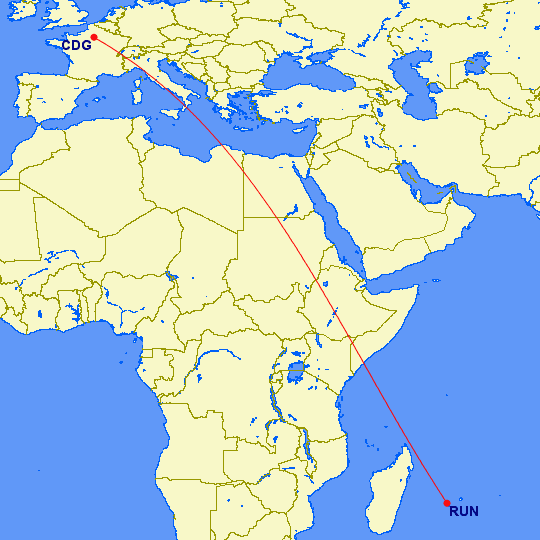 Hi Fly has just been operating the route for Air Austral for a couple of weeks, and they already have a major issue.
On Friday, September 7, the Hi Fly A380 collided with a jet bridge at Paris Charles de Gaulle Airport. Fortunately no one was hurt, and the damage doesn't look too bad (though looks can be deceiving).
However, flights have been canceled as a result of this, and the plane has now been sitting on the ground at CDG for more than 48 hours. Hopefully they're able to get the plane flying again soon so that people aren't left stranded. Selfishly I also want to see the plane back in the sky so we can see what the next airline to lease it is. 😉
It's not yet known if this error was due to Hi Fly being an "amateur A380" operator, or if this was just very bad luck, since Charles de Gaulle Airport sees tons of A380s.
Regardless, the plane is off to a rough start, between their multi-hour daily delays at JFK, and now the damage at CDG.
(Tip of the hat to Mike)