This week I returned from Ecuador, where we had an amazing time. Sadly we didn't get to spend as much time there as we wanted to, but we hope to return soon. Fortunately I have some more fun travel coming up shortly — I'll be going on a crazy trip over the next couple of weeks, as I fly Etihad 787 first class, Singapore A350 business class, Kenya Airways 787 business class, British Airways 747 business class, and more.
On the points & travel front, this week we saw some new Amex Offers for Hilton stays, Priority Pass got a couple of new restaurant locations, Virgin Australia Velocity announced a couple of devaluations, WOW Air announced significant US route cancelations, and more.
With that out of the way, here's a recap of this week on the blog:
Featured Stories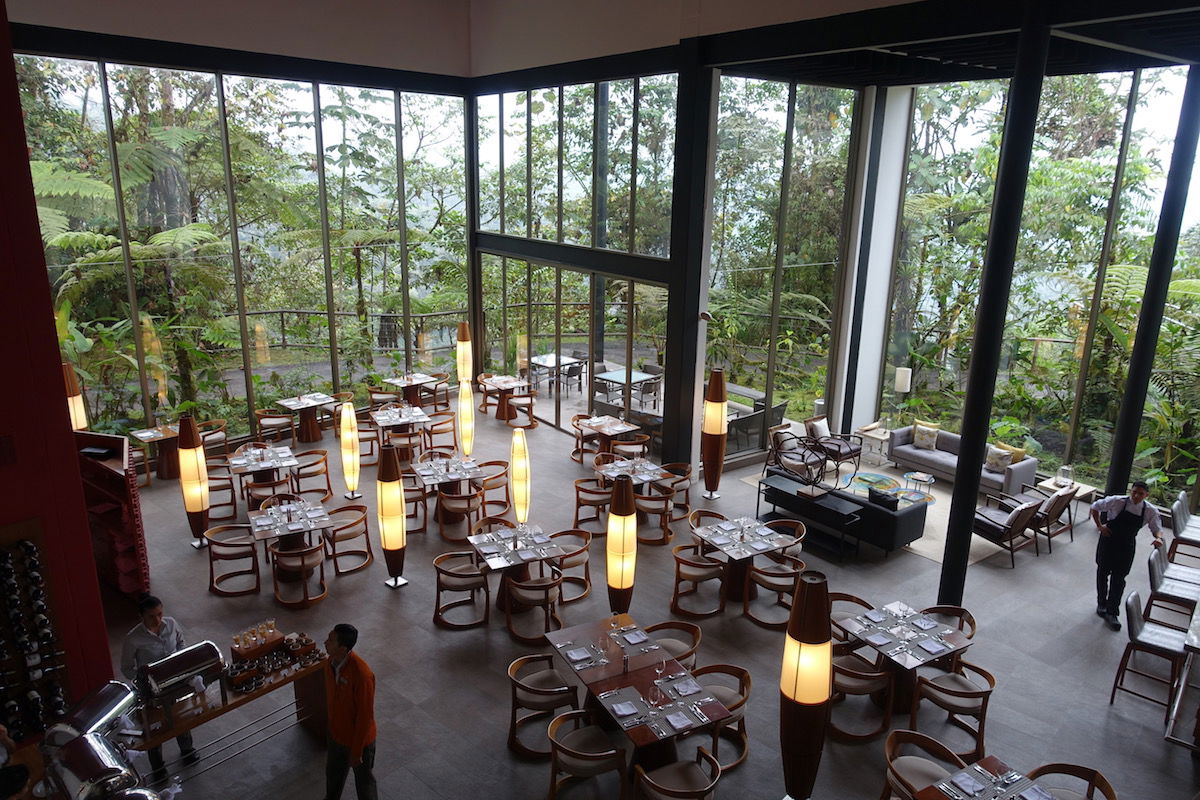 I travel with different purposes. Sometimes I travel almost exclusively to review airlines, in which case I may not leave the airport, or may just have quick overnights in cities.
However, I also try to plan several "special" trips with Ford every year to places we want to visit. So usually for his birthday and my birthday we plan a trip to somewhere that has been on our "bucket list."
Over time we've also both realized the type of travel that does and doesn't appeal to us. We're sort of over cities, and love any sort of nature destinations. Cities drain us, and nature destinations recharge us. So that has almost exclusively been the focus of our travels the past couple of years.
---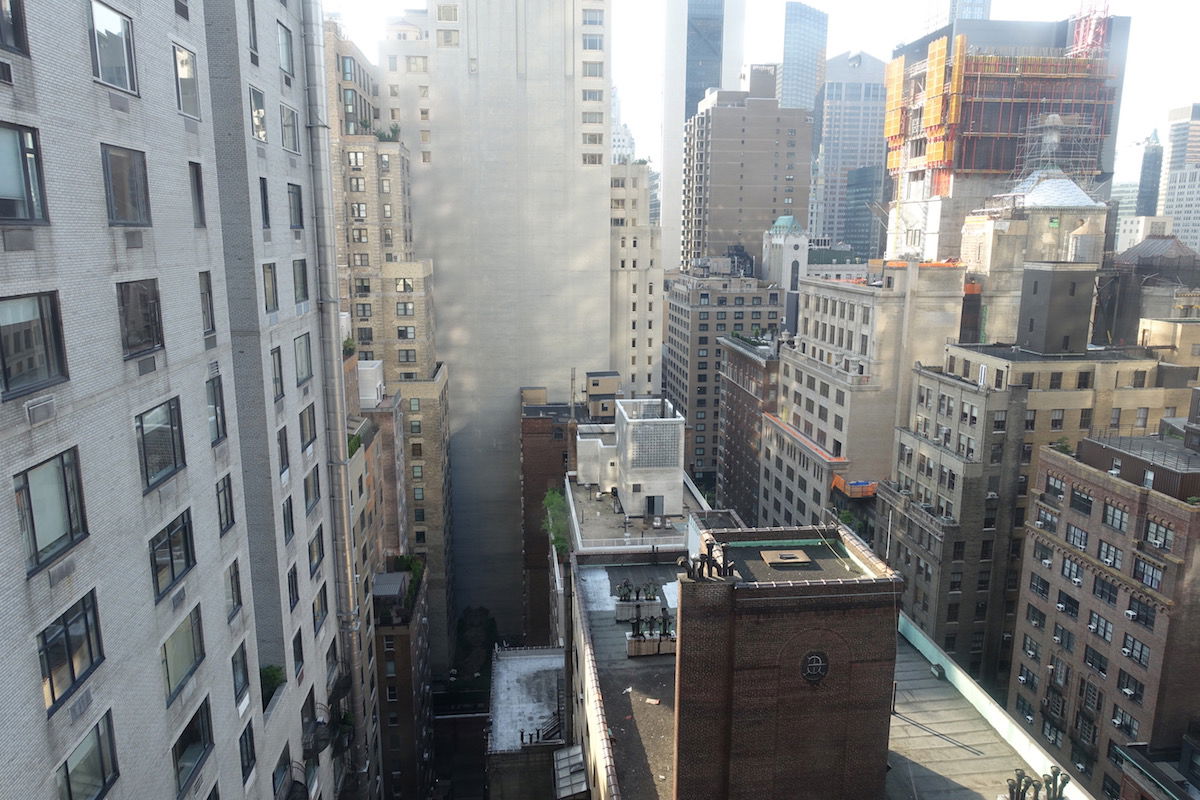 Chase has some of the all around best credit cards, in terms of the welcome bonuses, return on spend, and perks. This is especially true with their business credit cards.
Eligibility for a small business credit card is easier than you might think. You don't need to have a big company, and don't even need to be incorporated.
Even a small side business with limited business revenue makes you eligible for a business credit card, even if you're just selling things on eBay, do some consulting on the side, or have a rental property, for example.
---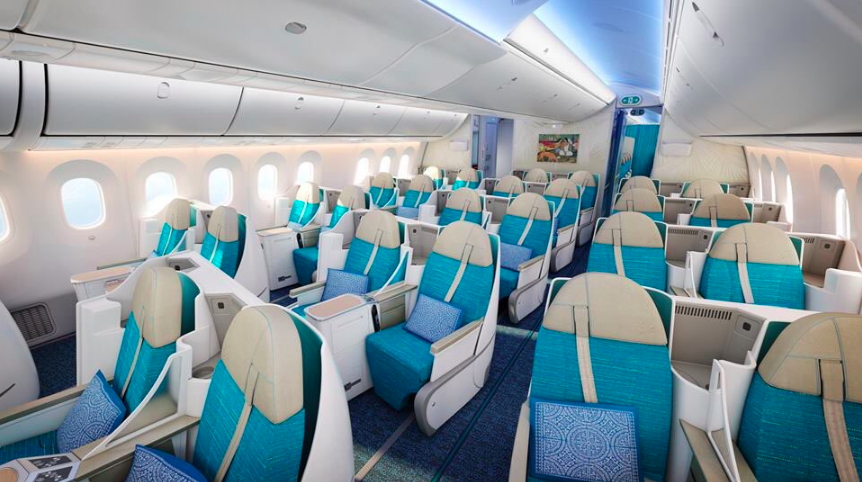 The past few weeks have been quiet for me when it comes to longhaul travel.
I have been taking the time to plan several review trips between now and the end of the year, though, which I'm quite excited about.
I've shared some of the details of these upcoming trips in previous posts, though wanted to provide a "consolidated" post with my upcoming review trips, just to give you guys an idea of what you can expect.
---

TIPS: Earning Miles & Promos
My 10 Favorite Credit Card Bonus Categories
10 Best Credit Card Offers For October 2018
New Promo: Earn Bonus Miles For Hyatt House & Hyatt Place Stays
Which No Annual Fee Chase Ink Card Is Best?
Ending Thursday: 75K Citi AAdvantage Executive Card Bonus
Applying For Chase Ink Business Cards: What You Need To Know
Amex Platinum & Chase Sapphire Reserve — Complements Or Substitutes?
Save $70 On A $350+ Conrad Or Waldorf Astoria Stay With Amex Offers
I'm Swapping My Amex EveryDay Preferred For The New Amex Gold
Fantastic Air Italy Business Class Fares From Italy To Bangkok
Great Deal: $1,300 Roundtrip Business Class Fares From New York To Paris
TRICKS: Redeeming Miles
Virgin Australia Velocity Devaluations Continue: New Redemption Surcharges
Singapore KrisFlyer & Virgin Australia Velocity Worsen Points Transfer Ratio
How To Redeem Barclaycard Arrival Plus Miles
How Long Do Amex Membership Rewards Points Transfers Take?
TRAVEL With Ben (Lucky)
My 4 (Mostly Crazy) Upcoming Review Trips
The UAE's Brilliant Marketing
The 6 Next Places I Want To Visit In South America
No, I'm Not Visiting Saudi Arabia (For Now)…
I Got Married!
Tips For Experiencing European Christmas Markets
Oops: I Booked Redeyes Six Nights In A Row
American Airlines Compensation For Four Hour Delay?
REVIEWS & Trip Reports
My Stay At Incredible Mashpi Lodge
Review: Lufthansa First Class 747-8 Frankfurt To Boston
Review: JetBlue Mint A321 Boston To Los Angeles
Review: Jerry Remy's Boston Airport (Priority Pass Lounge)
Introduction: Staying In A Cloud (Forest)
Mini-Review: American Airlines Premium Economy A330-200 Philadelphia To Munich
NEWS & Updates
Uh-Oh: WOW Air Cancels Flights To Cincinnati, Cleveland, And St. Louis
Thai Airways Flight Delayed Because Off-Duty Pilots Wanted First Class Seats
Televangelist Healed Plane Corrosion By "Laying Hands On It"
Tampa Airport Gets A Priority Pass Restaurant
SkyTeam Announces A New Member: Hertz?!
Shameful: Ryanair Exposes Cabin Crew For "Staging" Photo
Ryanair Crew Reportedly Forced To Sleep On Airport Floor Overnight
Rumor: Hyatt Changing Suite Upgrades And Points + Cash Redemptions
Report: Air Belgium On The Brink Of Liquidation
Washington Dulles Gets A Priority Pass Restaurant
Priority Pass Loses One LAX Restaurant
Lufthansa "Enhances" Business Class On The World's Worst Flight
PrivatAir Will Resume Operating Lufthansa's Pune Flight
Lufthansa Lounge Detroit Added To Priority Pass
All KLM Longhaul Aircraft Will Feature Flat Beds By January 2019
Which Flights Will Initially Operate Out Of Istanbul's New Airport?
IHG Hotel Serving Shark Fin, In Violation Of Corporate Policy
Etihad Will No Longer Operate Their Own Lounges In Australia
Ethiopian Airlines Cancels LAX Route
Delta Adding New Seasonal Boston To Edinburgh Flight
You Can Now Buy Emirates First Class Pajamas & Blankets Online
Wow: British Airways Launching Nonstop Flights To Charleston
American Raises Cost Of Admirals Club Membership
Alaska Airlines Raises Checked Bag Fees
Air France Reaches Labor Agreements With 76% Of Workforce
Air France-KLM Launches US Credit Card
Air France-KLM Lounge Washington Dulles Closing Temporarily
Air Canada Acquiring Four Former Singapore Airlines A330s
British Airways Massively Increases "Fuel Surcharges" For US Flights
---
I hope everyone has a great rest of the weekend!