Several of you have forwarded me stories about what supposedly happened on Thai Airways flight 971 from Zurich to Bangkok on October 11, 2018.
The story sounds scandalous — there were off-duty pilots onboard, and the captain operating the flight refused to depart until his colleagues were allocated first class seats, even though all first class seats were taken by passengers. Only after two passengers offered to downgrade from first to business class seats did the flight continue.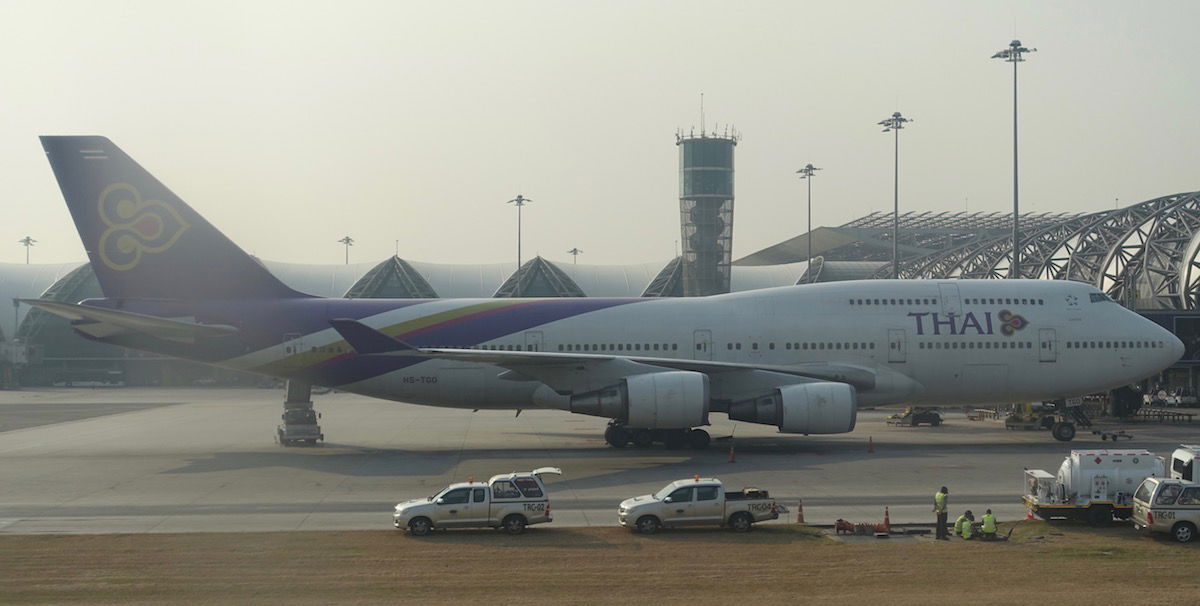 The flight took off about 2.5 hours late because of this incident, and landed about 1.5 hours late.
Thai Airways' president has apologized for the incident and taken responsibility:
"I express sorrow and apologize to all passengers affected by the unprofessional action that caused the delay. And I apologize to the passengers who were directly affected by the seat change. I take responsibility…"
But what really happened?
Well, based on the research I've done, it seems that this may not have been quite as it seems. It's still bad, but no one here got downgraded to a cabin below what they paid for.
First of all, Thai Airways uses a combination of 777-300ERs and 747-400s on their route between Bangkok and Zurich. They don't sell the first class cabin on this flight, so no one actually paid for a first class seat. Rather the first class seats are available to be assigned by business class passengers on a first come first served basis.
For example, here's the seatmap for an upcoming flight, showing the first class cabin as the first three rows of business class: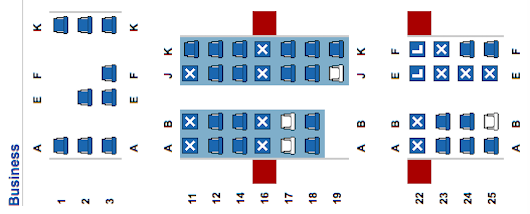 It would appear that this 747-400 flight to Bangkok had four deadheading pilots onboard (this means they were flying as passengers, but on company business in this case). That makes sense, since the previous flights had been operated by 777-300ERs, so they were likely 777 pilots and not 747 pilots.
Here's a memo written regarding the incident, which is in Thai. Here's part of it translated, via Google Translate:
"Due to the flight case. TG971 / 11OCT / ZRH-BKK 49C 325Y, B777-300ER Config. 42C 306Y, due to the B777 and B747 airplane changes, resulting in Passive Crew 2FC and 2FP. Please refer to the Flight Crew Standard Passage Crew's Seat for Passenger Crew and Passive Crew Summer 2018 which determines the 24AB / EF seat. The seating 16AB / JK, a seat in the C-class Upper deck replacement "due to change flight times to change the flight in advance (refer to ASM YS 252 dated September 13, 2561) makes the reservation the seating chart in. First Class Zone (Row 1-3) for business class passengers. And passengers have already booked seats.


"TG971 / 11OCT has 39C 275Y passengers, with all seats in the First Class Zone (9 seats) reserved in advance. When all the pilots and crew arrived. The Passenger Crew's Passenger Crew number is 16AB / JK (2FC / 2FP). The PIC denies and confirms that both Passive FCs are seated in the First Class Zone. Will perform as requested. The station. Passengers are required to seat in First Class Zone for individual seats. But it has been totally rejected. Until XXX, the passenger number XXXXX and his wife decided to move the seat to 16AB. Later, the passenger stated that the passenger was XXXXX and his wife. And ask for a solution to prevent such problems again.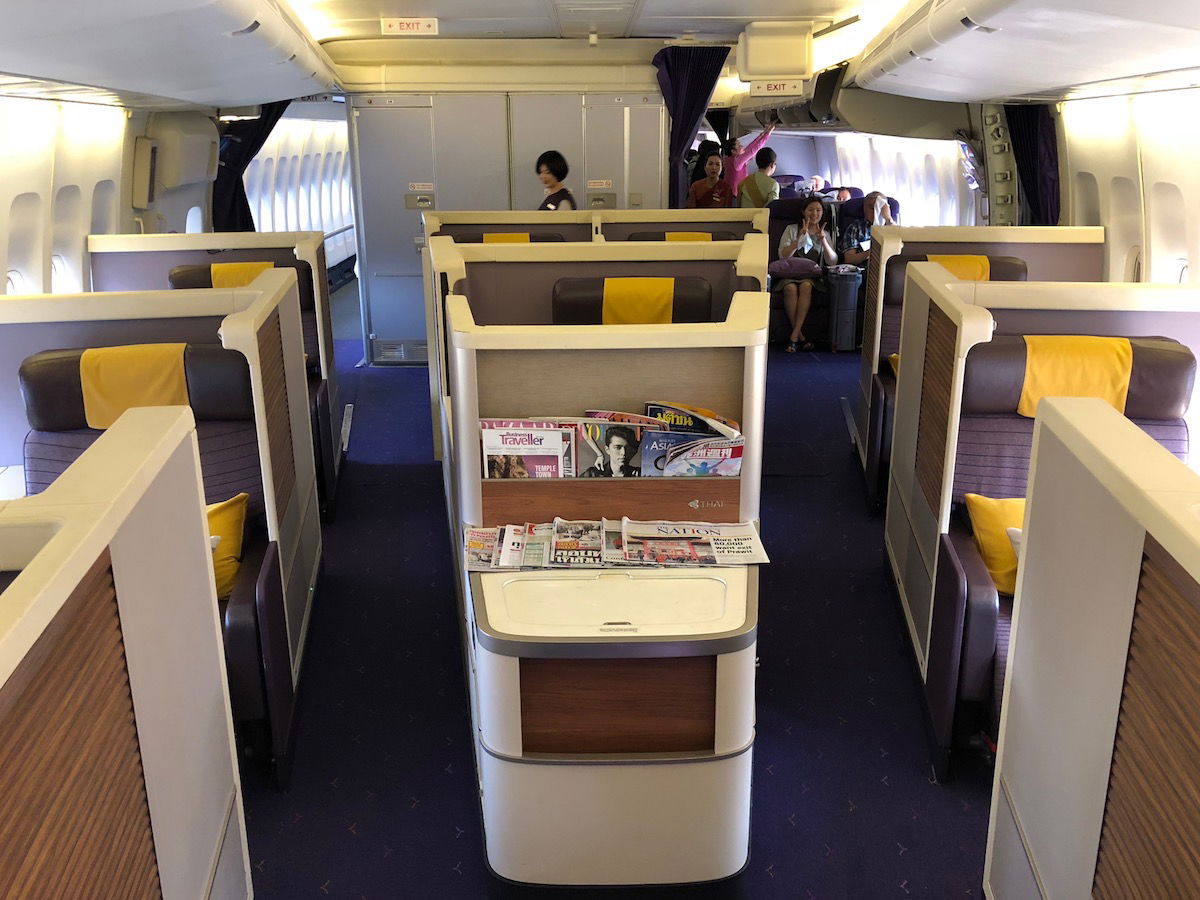 So I'm still not completely sure what exactly triggered this incident. I'm not sure how much of this comes down to a technicality of a plane with first class being operated in a way where they're not selling first class.
At a minimum it sounds like pilots are entitled to certain business class seats in this configuration, and it sounds like deadheading captains might be entitled to first class seats, even. But they weren't selling first class on this service yet all the seats were assigned, so…
Regardless, I find it ridiculous that this couldn't be resolved in a faster manner. Delaying a flight by 2.5 hours over an employee seat issue is simply embarrassing.
At the same time, I do think it's worth acknowledging that no one was downgraded here to a cabin below what they paid for. Seat assignments are always subject to change, and that includes if you can snag a "free" upgrade to a first class seat on a flight where the cabin isn't for sale.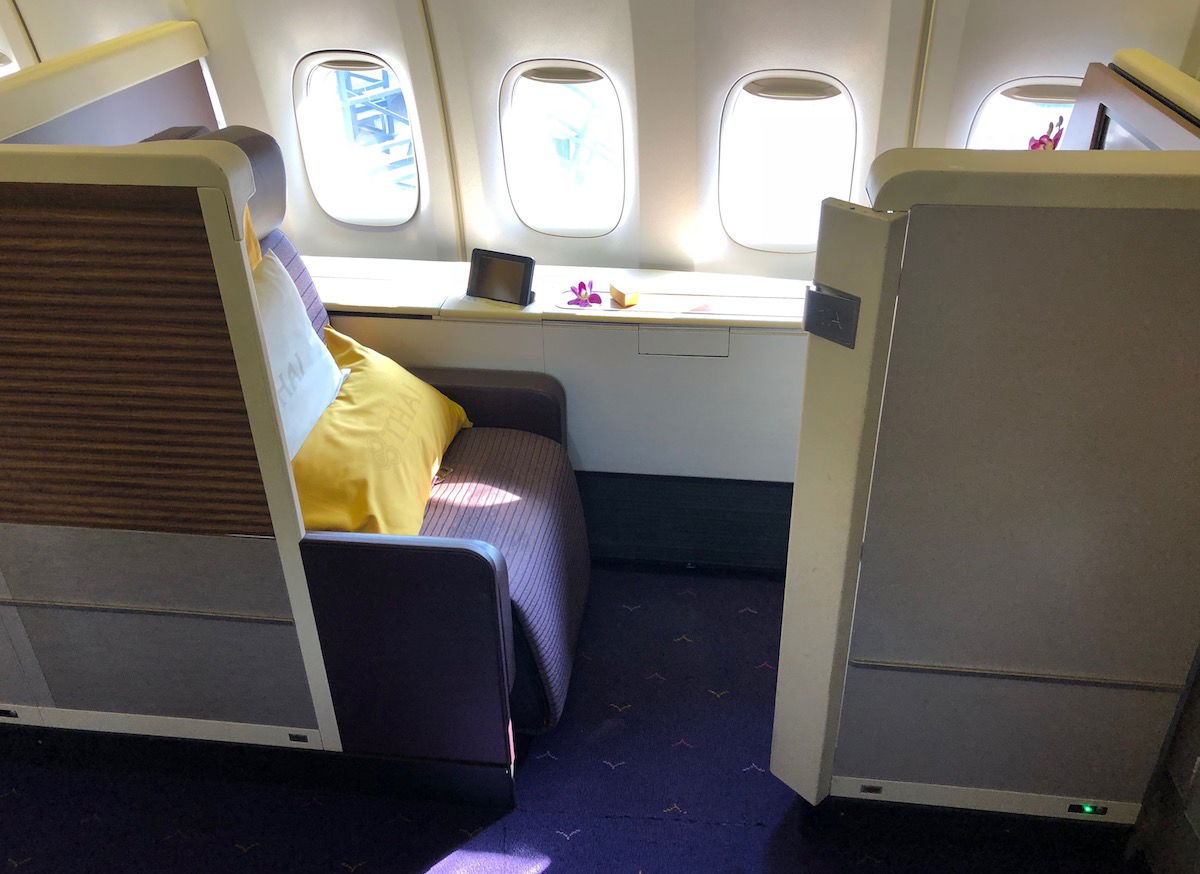 What do you make of this situation? Can anyone who speaks Thai fully make sense of the memo and what exactly Thai's policy is for deadheading pilots?