I got married just over two weeks ago (on Friday, September 28), and since then a day hasn't gone by where I haven't sat down and started to write a post about it, only to eventually give up.
But I think of you guys as being part of my extended family, so here goes nothing. By all means skip this post, either if you're not interested, or because you think gay marriages are icky, or whatever.
Unfortunately I don't have an epic miles & points story to share about our wedding. I didn't even earn many miles & points for it, though I did redeem some miles for "boring" flights within North America. And no, we're not planning an epic honeymoon (or any honeymoon, for that matter).
So, I'll share some thoughts, in no particular order:
The person
To start, I guess I should talk briefly about Ford. Well, I'm a weirdo, so the fact that he has put up with me for this long is pretty remarkable. As someone who doesn't love flying quite as much as I do, he even suffered through a Los Angeles to Hong Kong to Ho Chi Minh City to Doha to New York to Doha to Ho Chi Minh City to Hong Kong to Los Angeles mileage run late last year. Okay, in fairness, he was in an awful mood the entire time, but I at least appreciated that he tried.
Anyway, Ford is one of the kindest and most positive people I know. I've never met someone who consistently has as good of an attitude as he does (well, other than when I take him on an eight day mileage run), and who has such a good heart.
Why I don't love the concept of weddings
Left to my own devices, we would have probably just eloped. As we started planning a "wedding," Ford started to be in the same boat. There are four reasons I really struggle with the concept of a wedding.
First of all, I'm not a fan of "milestone" moments. I consider myself to be incredibly fortunate, and there are very few things in life I look forward to. That's because I try to live every day to its fullest, and I think trying to focus too much on milestone moments is silly. At least for me.
So when people are like "wow you must be so excited to get married" I was like "yeah, I guess." Don't get me wrong, I love Ford and ideally would like to be with him forever, but I feel that way regardless of what the technical relationship status is. It's not like I feel any difference the second before we get married and the second after we get married.
Second of all, I find the whole concept of a wedding ceremony to be awkward. I'm not a fan of PDA, I'm not a fan of professing my love publicly, etc., so the whole concept of getting up in front of people to get married is painful to me.
Third of all, weddings are damn expensive, and people get really stressed out over them. And for what, really?
Fourth of all, this was a gay wedding. We're fortunate to have supportive families, and as much as they try their best, some of the questions we got from family did still remind me of this Key & Peele skit:
What we decided to do
Rather than having a "normal" wedding, we decided to approach it a bit differently. We obviously both love travel, so instead of viewing this as a wedding, we viewed it as a way to get the entire immediate family together for an epic trip. You never know how many more opportunities you'll have for the entire family to get together, so we decided we were going to go somewhere with our parents and siblings.
It would be more just a celebration trip than a traditional wedding.
That sounded great, but we still had to figure out where to go. I'm totally fine flying with one or two immediate family members, but flying with eight people is like herding cats. So we wanted it to be somewhere special, yet also somewhere that wasn't too far away.
Why we chose Fogo Island
Last April, Ford organized a trip to Fogo Island Inn for my birthday. Fogo Island Inn is hands down my favorite hotel I've been to in North America, and it's such a special place to us.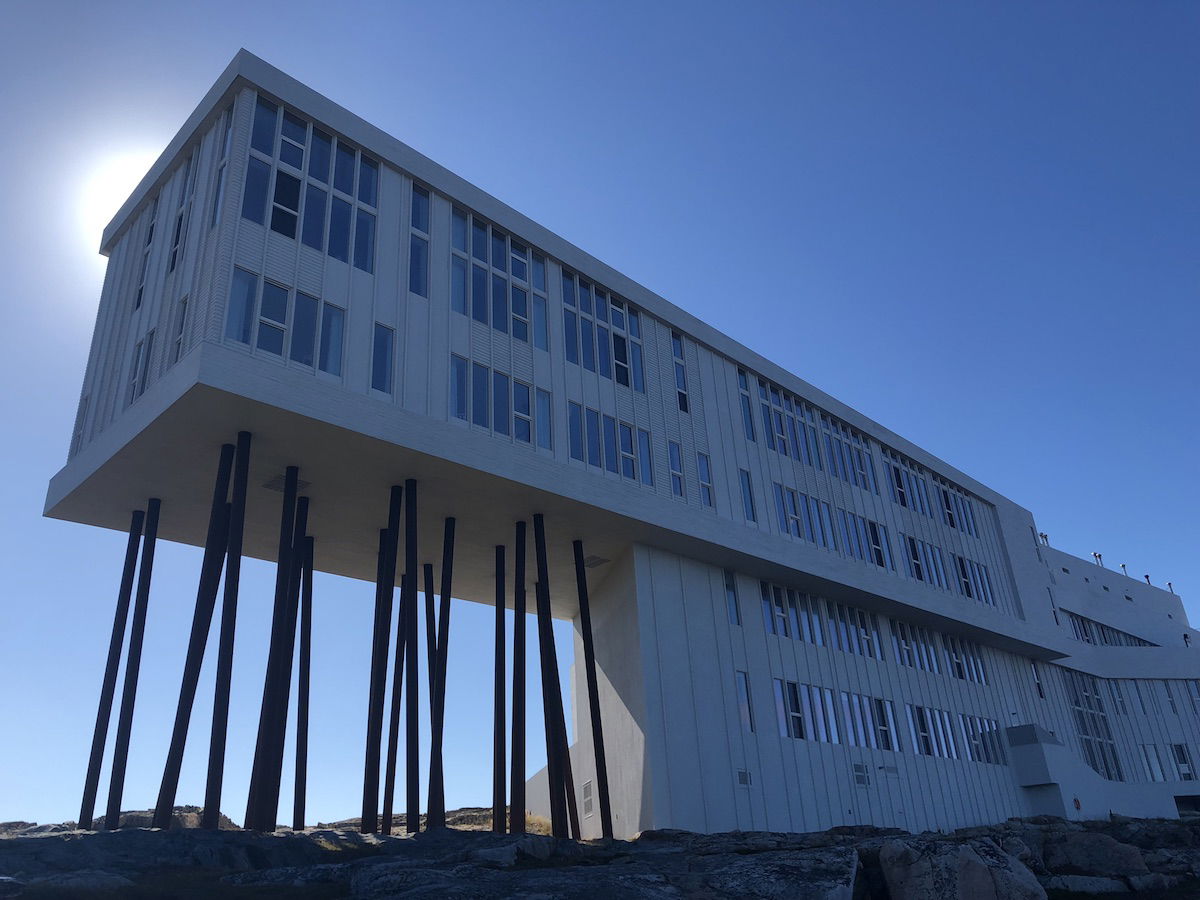 The concept of the inn, the setting, and Newfoundland in general all make this such a unique and special place.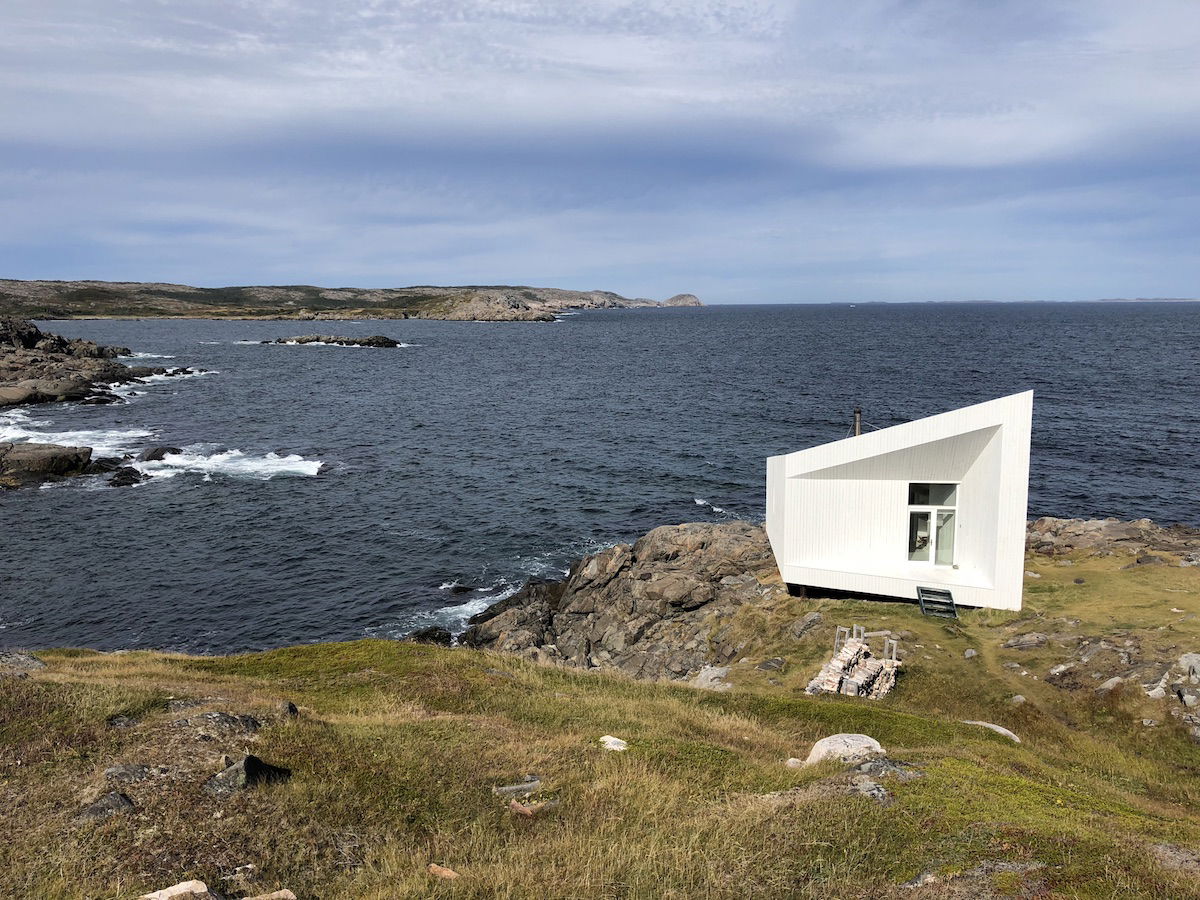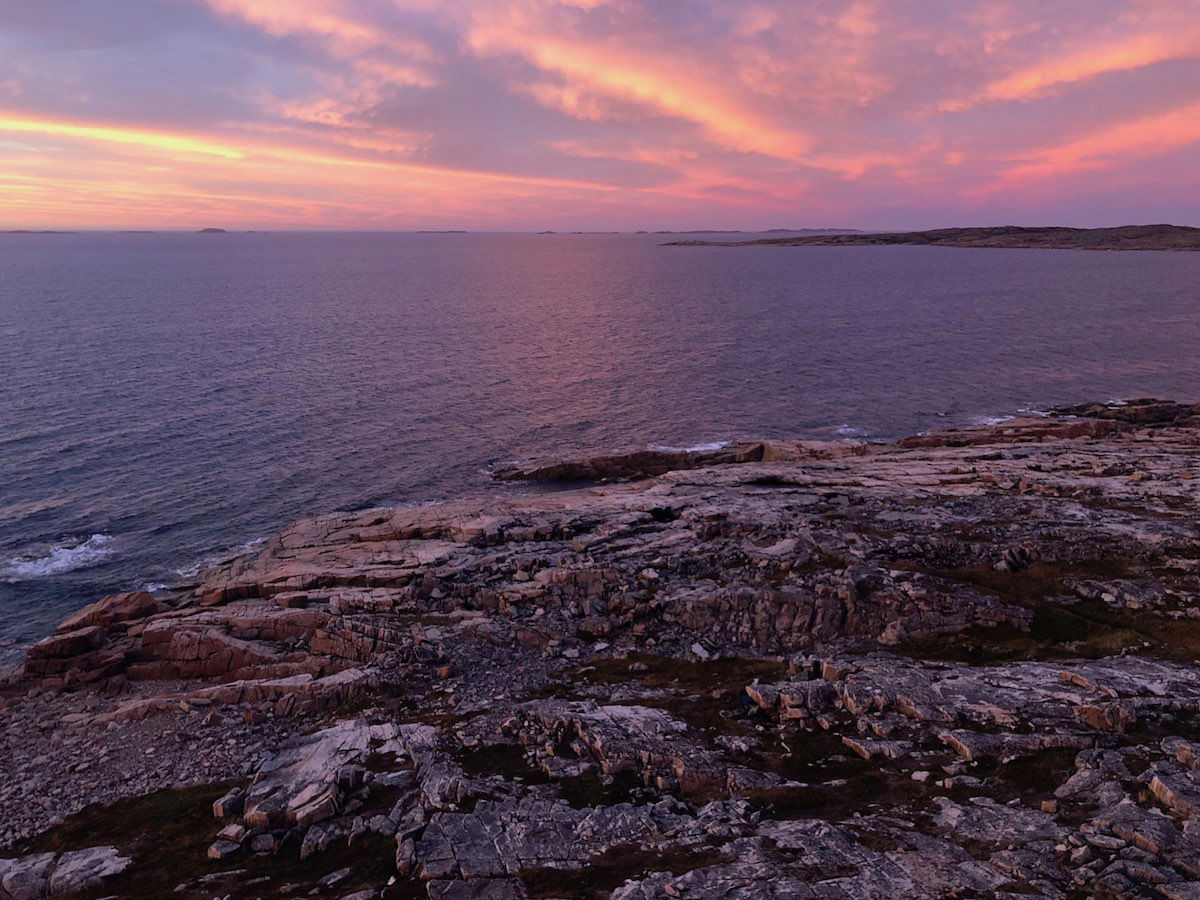 Hopefully my previous trip report on the inn summed that up. We also knew that this is a place that no one else in our family would have ever visited if we didn't drag them there.
So while Fogo Island Inn would have probably been in the running anyway, there was one reason Ford and I both immediately thought of the Fogo Island Inn when considering where to take our family.
While visiting Fogo Island last time we met Blanche, who worked at the inn. The people on Fogo Island are what makes the place. Blanche has lived on Fogo Island her whole life, and she shared her incredible life story with us (part of which you can read in my previous post).
When she first met us she asked if we were partners, which is incredibly rare (in most parts of the world when you're gay and traveling with your partner, you're asked if you're friends). As it turns out, her son is gay as well.
Over the course of our hours with Blanche she also mentioned that she's ordained to officiate marriages. She mentioned that in the context of one of the things she does at the inn. At the time Ford and I weren't even engaged, so we weren't thinking about it then.
However, when we started thinking of places we could get married, it all came together.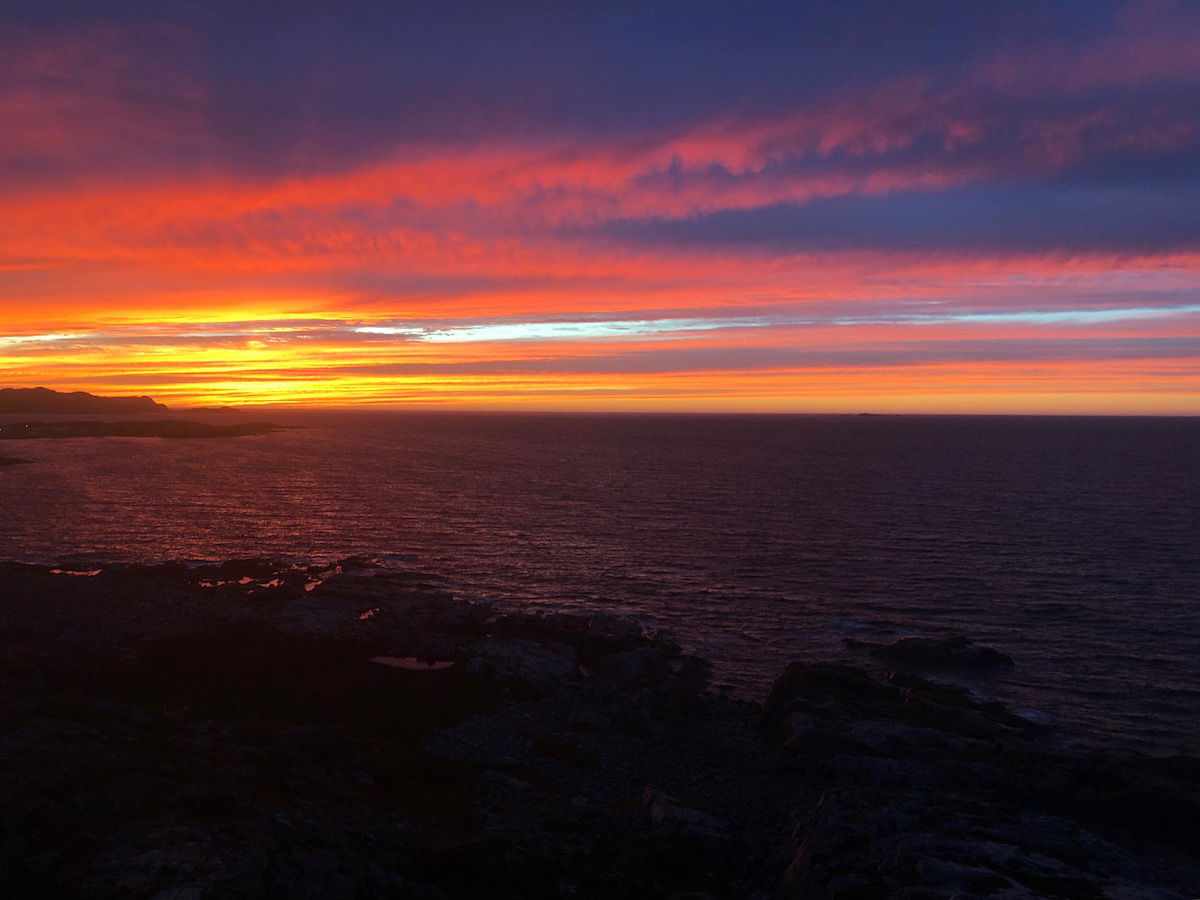 Fogo Island Inn was INCREDIBLE
Fogo Island Inn is expensive. You can find the rates here. If you can swing it, I think it's totally worth it. I had a friend visit not too long ago who asked me before visiting if the hotel could possibly really be worth that much, as he said it was the most he ever spent on a hotel. When he returned he said it was most definitely worth it.
While the inn is expensive, what impressed me was their lack of nickel & diming when it comes to having a wedding there.
So many hotels will gouge you for weddings because they know they can, while in the case of the Fogo Island Inn we just paid the standard room rate (actually we got a discount because we were booking five rooms), and they took care of just about everything.
Stays at the inn include activities, food, and soft drinks, so you really only have to pay for alcohol. They didn't charge us anything extra for having a wedding, and that's in spite of the fact that they gave us a space to get married (and set the room up beautifully), they hosted a private dinner with a special menu for us, made us an incredible cake, and just took the best care of us imaginable.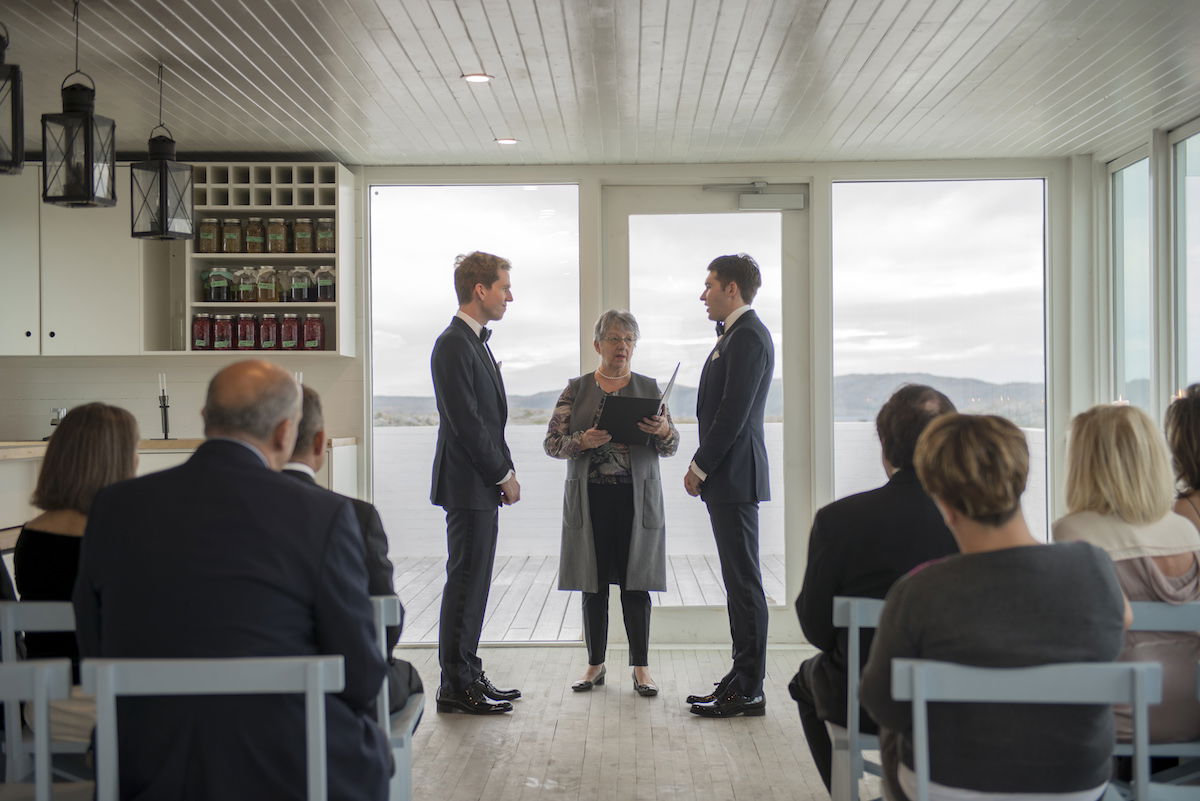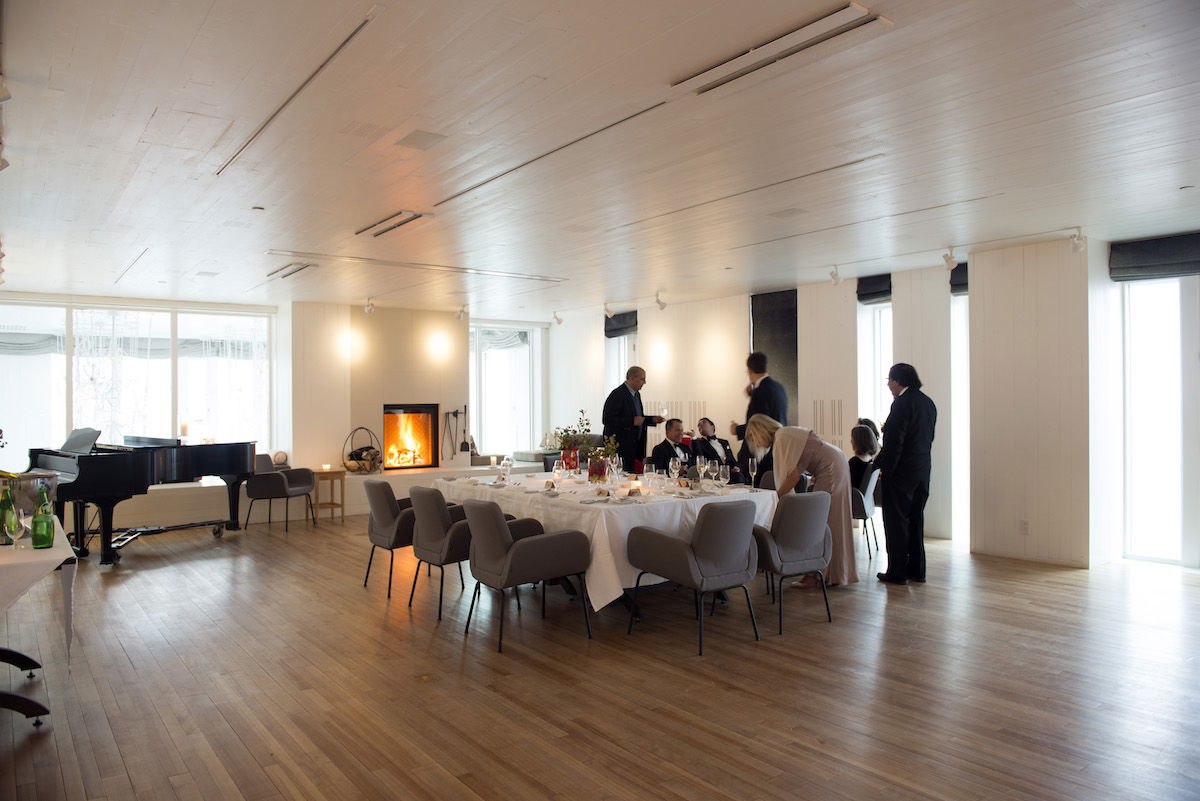 Yes it was a splurge, but…
It's insane how much people spend on weddings. Doing some Googling, it seems like the average American wedding costs $35,000+. That's mind-blowing to me. In our case I redeemed points for the flights and even with paying for everything for everyone, I still spent significantly less than that.
And most importantly it wasn't something that just lasted a couple of hours. We had an amazing time together as a family, and it's a memory I think all of us will cherish forever.
It feels weird to be married
I never thought I'd get married. Maybe it's part of being gay and feeling like you never really fit in, and that for most of my life that wasn't even an option.
On one hand it feels no different than before. On the other hand, it also feels a bit weird. I know when we first got engaged the term "fiancé" felt so weird to me, while now the term "husband" feels even stranger. But I'm grateful we've come far enough in the US that this is possible.