A few weeks ago I wrote about how Lufthansa is launching what's almost unarguably the world's worst flight. As of November 1, 2018, Lufthansa will be resuming flights between Frankfurt and Pune. The challenge with this flight is as follows:
Pune has a short runway, so it can't accommodate widebody aircraft
Lufthansa used to fly a premium-configured PrivatAir 737 between Frankfurt and Pune; this plane had proper business class seats, though in the meantime Lufthansa had ended their agreement with PrivatAir, so they no longer had access to that plane
So what did Lufthansa decide to do? They're going to launch this route with a regionally configured Airbus A319. Intra-Europe planes have some of the densest configurations out there, and don't even have proper business class seats, but rather business class just consists of a row of three economy seats.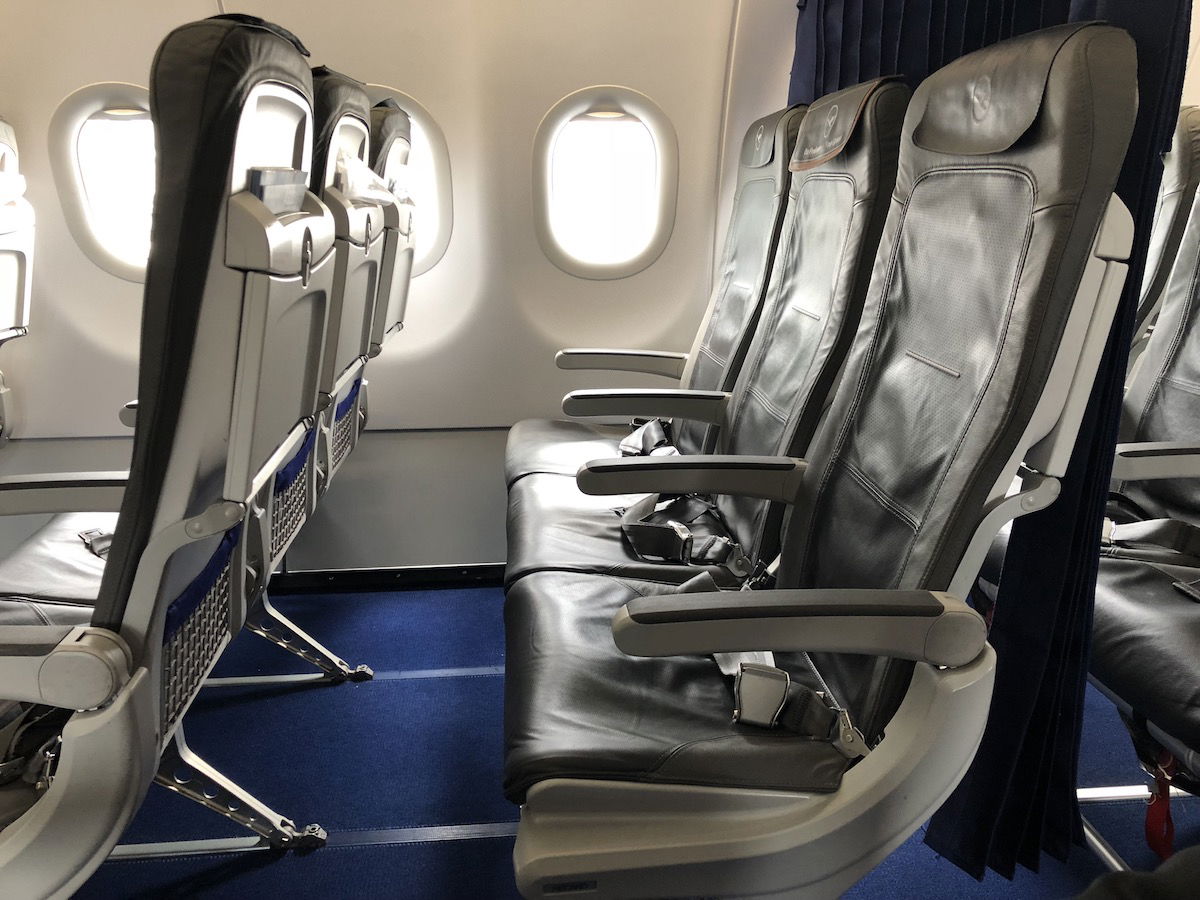 Since the A319 doesn't have that long of a range, Lufthansa is operating the route via Baku in both directions (which is just a fuel stop), with the following schedule:
LH768 Frankfurt to Baku departing 10:30AM arriving 6:05PM
LH768 Baku to Pune departing 6:50PM arriving 12:50AM (+1 day)
LH769 Pune to Baku departing 2:10AM arriving 6:10AM
LH769 Baku to Frankfurt departing 6:55AM arriving 9:15AM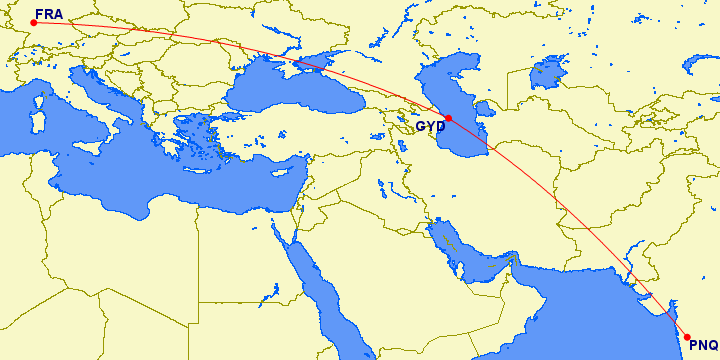 Not surprisingly, this route has gotten a lot of negative attention.
So there's some good news on that front. It looks like Lufthansa and PrivatAir have come to some sort of an agreement again, and this horrible A319 route will only be temporary.
PrivatAir will resume operating Lufthansa's flight between Frankfurt and Pune starting February 1, 2019. As of now the schedule has only been updated through March 30, 2019, though I imagine it will be extended beyond that.
This route will operate 6x weekly with the following schedule:
LH768 Frankfurt to Pune departing 11:50AM arriving 12:40AM (+1 day)
LH769 Pune to Bucharest departing 2:10AM arriving 6:35AM
LH769 Bucharest to Frankfurt departing 7:05AM arriving 8:45AM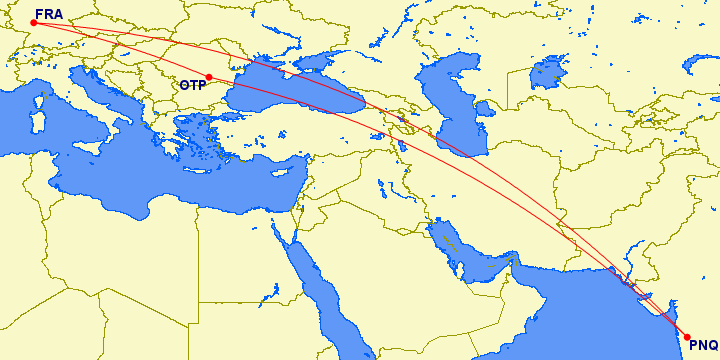 The stop in Bucharest is strictly a refueling stop. The eastbound flight can be operated nonstop thanks to the range of the 737-700, while the fuel stop is required on the westbound flight, given how short the runway is in Pune.
The PrivatAir 737-700 operating the route features a total of 86 seats.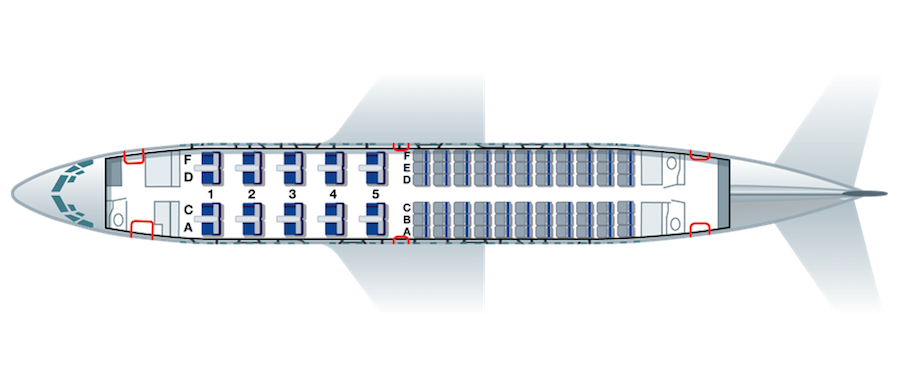 This includes 20 angled business class seats in a 2-2 configuration, with 58″ of pitch.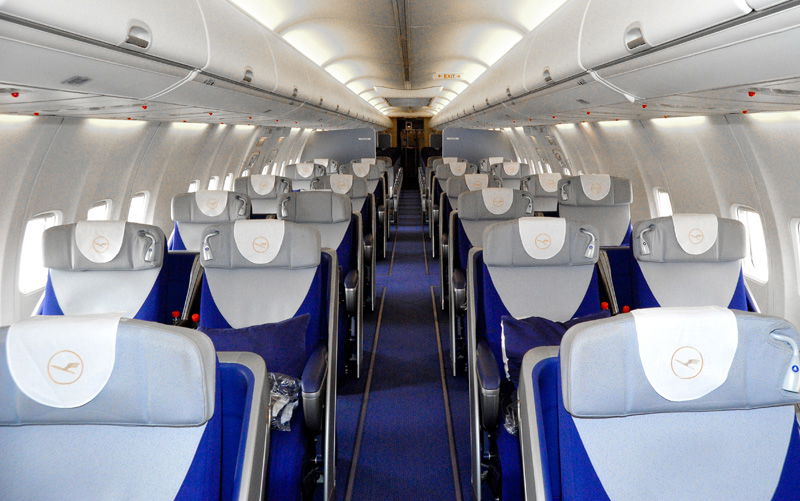 As well as 66 economy seats in a 3-3 configuration, with 31″ of pitch.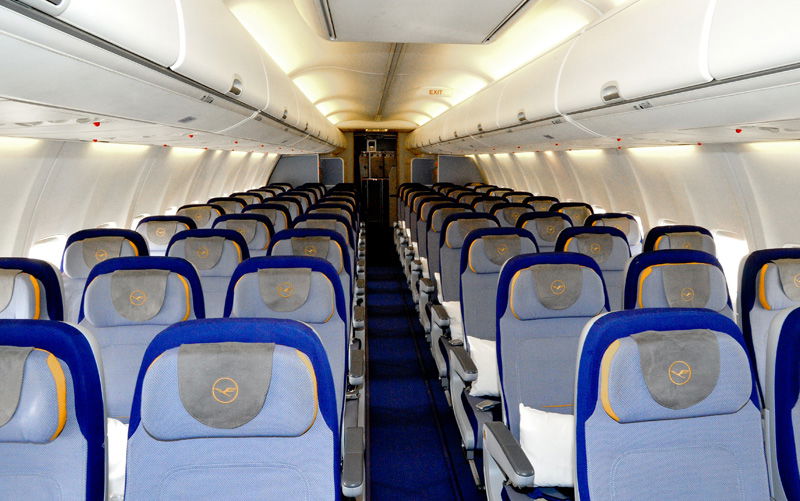 I'm happy to see that Lufthansa and PrivatAir were able to come to an agreement that allows this flight to be resumed in a slightly more civilized manner. However, for a period of a few months a Lufthansa A319 will still be used on the route, so…
(Tip of the hat to W)