As aviation geeks, many of us have a tendency to want to take some aspects of the flying experience home. For example, this is something United had a huge issue with when they introduced their new Polaris experience, as they found a lot of people were removing the blankets and pillows from the plane, given how comfortable they are.
United then started selling some of the Polaris amenities online, and I know it has been popular with many. For example, I really love the Polaris duvet, and think it makes a great gift for any aviation geek (and it's not horribly priced for a duvet either).
It looks like Emirates is following in United's footsteps (for once), as Emirates is now selling some of their first class amenities through their online store.
The Emirates online store in general has some awesome merchandise for anyone who likes Emirates branded great, but the addition of some first class items is cool as well. Here are the first class items you can expect to see online:
Bowers & Wilkins PX Headphones

The Bowers & Wilkins PX headphones are made to suit every environment you're in. With 22 hours of battery life, and 3 noise cancellation modes – these headphones have you covered whether you're in the office, city streets or any flight. Available in two colors with an exclusive Emirates travel case – grab a pair quickly before your next adventure!

Available in all Emirates Official Stores and www.emirates.store, these must-have headphones retail at AED 1,799.

Hydra-active Sleepwear (First Class Pyjamas)

Relax in the world's first moisturizing sleepwear range to ever be developed for an airline, and drift off like you're up at 40,000 feet in hydra-active sleepwear pyjamas. Designed to prevent skin dehydration, you'll feel rested and refreshed every morning. The fabric is crafted with the use of natural ingredients – Shea Buter and Argan Oil – which are released with every motion, keeping your skin moisturized and protected. The patented Microcapsule Technology locks in the natural benefits, allowing you to wash the pyjamas and use them again them again.

Catering to female and male sizes – the pyjamas come in four sizes and in a jersey travel pack. The dark grey men's pyjamas come with wide leg pant and ribbed collar, while the female's pyjamas come in a light grey tapered pant and reverse darker color collar.

Available in all Emirates Official Stores and www.emirates.store, the First Class pyjamas retail at AED 200 per piece.

First Class Blanket

As the winter and the festive season approaches, grab yourself a warm blanket for those special chilly nights spent at home with family and friends. When open, the cream colored, furry blanket has armholes and pockets to keep hands and feet warm. This essential item can also be converted into a travel pillow, providing ultimate comfort and support for the neck.

Available in all Emirates Official Stores and www.emirates.store, the First Class blankets retail at AED 225.
Now, truth be told, I don't actually love any of those items.
The Bowers & Wilkins PX headphones are good, but at the price I think there are better ones out there.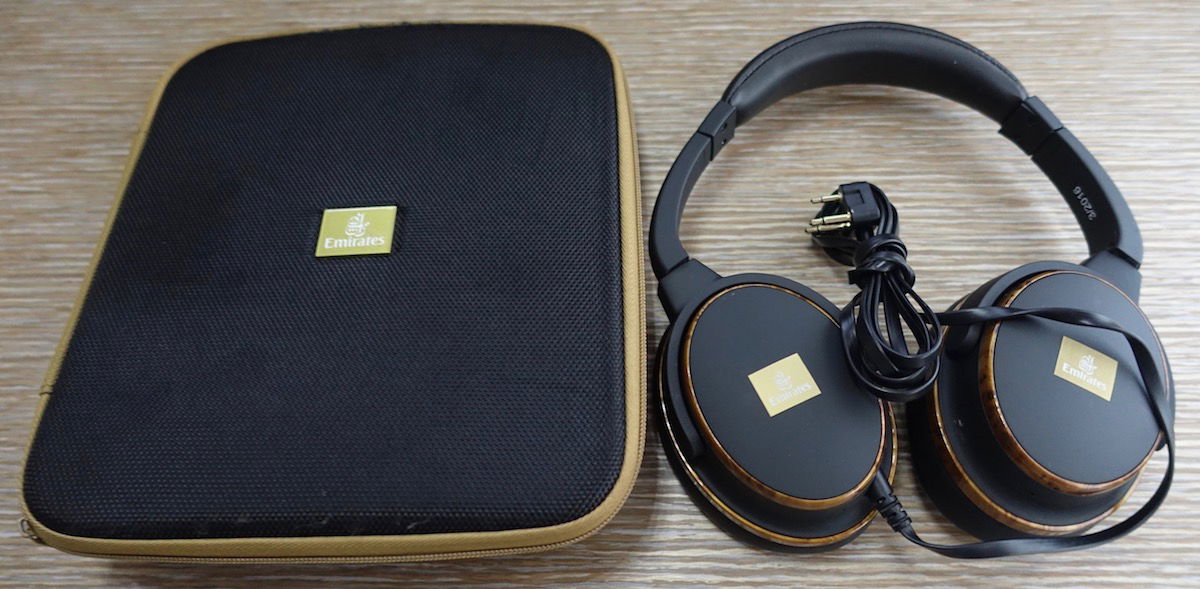 I find Emirates' new pajamas to be not be particularly comfortable.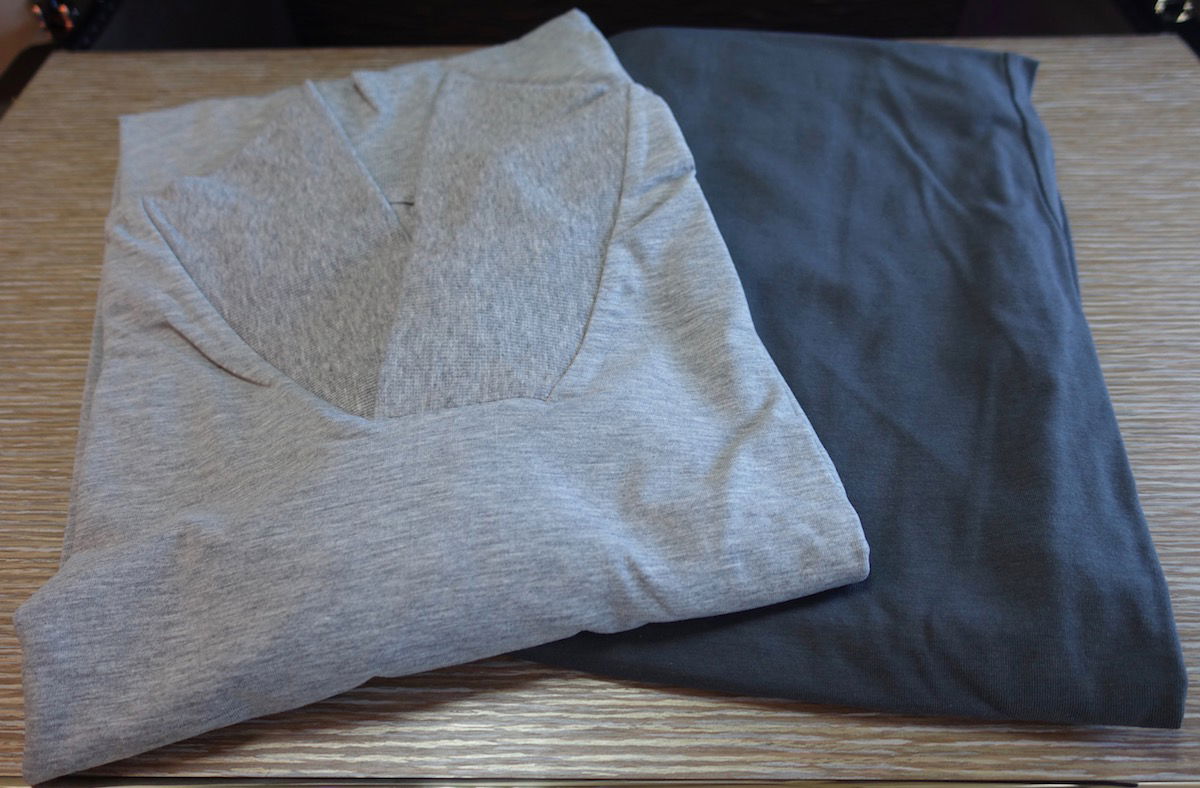 And I also don't think their blankets are great, and actually prefer the United Polaris duvet, if you are in the market for an airline blanket for home.
But hey, it's a cool option to have, I guess.
Anyone plan on picking up any of these Emirates first class amenities?