The past year or so we've seen several positive changes to the World of Hyatt program, which have been welcome. When World of Hyatt was first introduced early last year, there were a lot of member-unfriendly policies, and many of these have now been reversed.
While this hasn't yet been officially announced, Richard Kerr shares some changes that are rumored to be coming to World of Hyatt as of November 1, 2018. He quotes a "credible source," so at this point I think it's worth sharing, though I wouldn't necessarily take it as a sure thing just yet, since these kinds of things can always change.
Changes to Points + Cash redemptions
Hyatt lets you redeem part points and part cash towards the cost of an award redemption, which often represents a very good deal. See this post for an analysis on when Points + Cash is and isn't a good deal.
Rumor has is that as of November 1, 2018, Hyatt will be adjusting how Points + Cash awards work. For context, here's the current World of Hyatt award chart: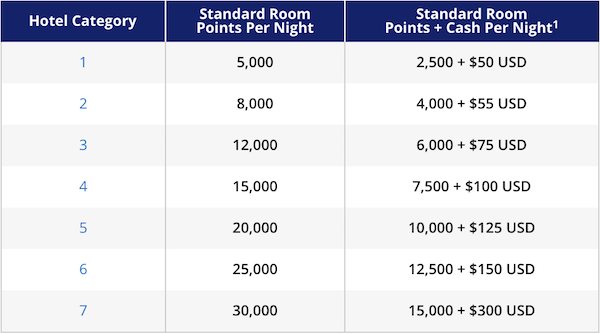 Under the new system, you'll continue to redeem half the number of points when booking Points + Cash awards, but you'll also be paying half of whatever the published rate is, rather than a set number of points.
This is of course a hugely negative move, as it eliminates the opportunity to get outsized value from these redemption. I guess I'm not too surprised to see this development, though the truth is that it would mean that in a vast majority of cases I'd just outright redeem for a free night, rather than booking Points + Cash. I
don't mind that too much, given that nowadays free night awards count as qualifying nights towards status, are eligible for promotions, etc.
Introduction of premium suite upgrade
Right now the best upgrade you can receive at a Hyatt is to a standard suite:
World of Hyatt Globalist members receive unlimited complimentary upgrades to a standard suite, subject to availability
World of Hyatt Globalist members receive four confirmed suite upgrades per year, each of which can be used to upgrade to a standard suite for a stay of up to seven nights at the time of booking, subject to availability
All World of Hyatt members can redeem 6,000 points per night to upgrade to a suite when booking an eligible rate
Apparently as of November 1, 2018, World of Hyatt will introduce a way to upgrade to a premium suite rather than a standard room. Members will be able to redeem:
Double the number of points of a standard room for a premium suite (right now the cost is usually somewhere around 50% more — see the current chart below)
Redeem 9,000 points per night for an upgrade to a premium suite (rather than 6,000 points for a standard suite)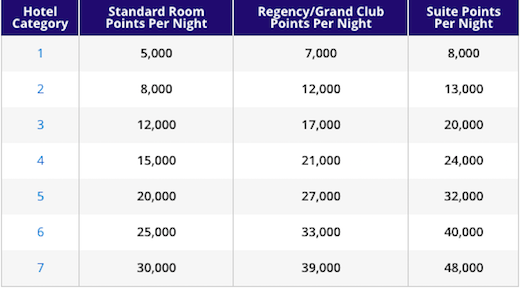 On the surface this sounds like a positive development, though I think it all comes down to how hotels define suites. We've seen some Hyatts play games with how they categorize a standard suite, so I hope with this we don't see the current standard suites somehow become premium suites, thereby worsening the standard suites.
Bottom line
I'm sure we'll find out more about these rumored changes shortly. To me World of Hyatt Globalist status is the most lucrative top tier hotel status.
The change to Points + Cash sounds negative, though personally I don't mind it too much since I'll just book more free night awards (and World of Hyatt points are pretty easy to come by thanks to the program being an Ultimate Rewards transfer partner).
On the surface the ability to upgrade to premium suites sounds nice, though we'd have to wait and see how hotels implement this before drawing too many conclusions.
What do you make of these rumored World of Hyatt changes?