Air France has been facing serious labor issues for a long time. Management and employees simply haven't been able to reach agreements, and this has led to (literally) violent strikes that have cost the airline hundreds of millions of dollars.
Earlier this year the CEO of Air France-KLM resigned, and it took quite a while to find a replacement. I sure as heck wouldn't want that job.
So I was really impressed by the pick that Air France-KLM announced for their new CEO. Ben Smith recently took over at the helm of one of Europe's mega-airlines. For those of you who don't know who Ben is, he was the former President & COO at Air Canada, and in my opinion he did an outstanding job there.
He's simply one of the most competent guys in the airline industry. He understands every aspect of the airline business, from product to planes to people, and that's something that can't be said for most executives in the airline industry.
He did a great job negotiating with unions at Air Canada, and I was confident he'd be able to do the same in his new role at Air France-KLM. In fairness, I also expected he'd face a lot of challenges:
He's the first non-French CEO that Air France-KLM has had, and I expected that would lead to some nationalistic responses, so he'd really have to prove himself
I wondered if employee groups would negotiate in goodwill, rather than being as greedy as possible, thinking they could bully him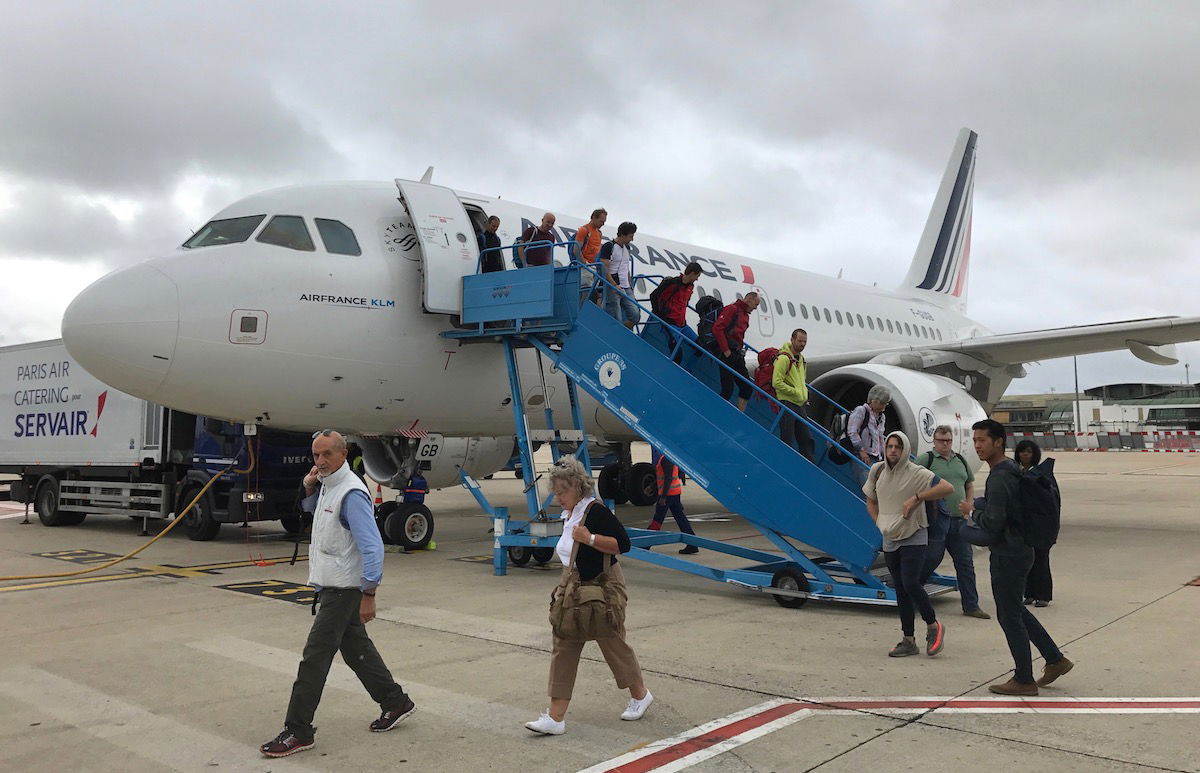 Well, just weeks into Ben's tenure, it looks like there are already some good results to report.
Today it was announced that Air France has reached labor agreements with five of their seven labor unions, including CFDT, CFE-CGC/UNAC, FO/SNPNC, SPAF and UNSA.
These collective agreements include both ground staff and cabin crew, and represents 76.4% of the employees who voted in the last union elections.
So, what agreement did they come to? The key provisions include a general pay increase of 2% retroactive to January 1, 2018, and a general pay increase of 2% as of January 1, 2019.
No doubt Air France is being a bit more generous than they'd like to be, but this seems like a smart place to start, and if it saves them hundreds of millions of dollars in strike costs…
Ben Smith had the following to say regarding the negotiations:
"I would like to thank everyone involved at Air France for the quality of our discussions over the past few weeks, and for the trust that has prevailed throughout. This way of working between all parties provides Air France and the Air France-KLM Group with a new perspective going forward, and it is my hope that it will ensure the future success of our airlines."
The next round of negotiations will start in October 2019, and will be based on the global economic environment, the present situation of the Air France-KLM Group, and the company's economic performance.
Crucially, management and the pilot unions haven't yet come to an agreement, so that will be quite telling. Historically Air France has the most trouble with their pilot unions.