A few weeks ago I wrote about how Lufthansa is launching what's almost unarguably the world's worst flight. As of November 1, 2018, they'll resume flights between Frankfurt and Pune. The challenge with this flight is as follows:
Pune has a short runway, so it can't accommodate widebody aircraft
Lufthansa used to fly a premium-configured PrivatAir 737 between Frankfurt and Pune; this plane had proper business class seats, though in the meantime Lufthansa has ended their agreement with PrivatAir, so they no longer have access to that plane
So what did Lufthansa decide to do? They're going to launch this route with a regionally configured Airbus A319. Intra-Europe planes have some of the densest configurations out there, and don't even have proper business class seats, but rather business class is just economy with a blocked middle seat.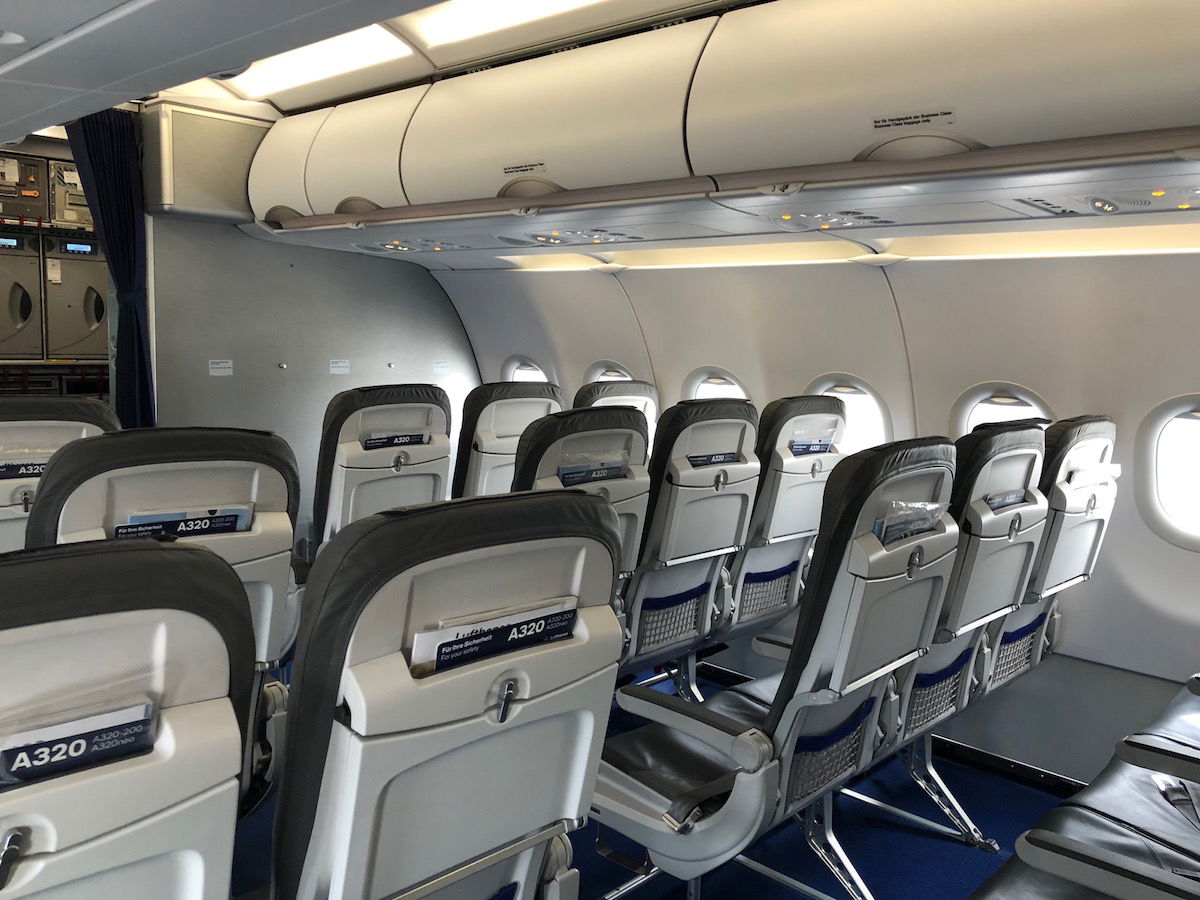 "Business class" on an 11hr35min redeye?
Furthermore, since the A319 doesn't have the range to fly this route nonstop, the flight will be stopping in Baku in both directions, with the following schedule:
LH768 Frankfurt to Baku departing 10:30AM arriving 6:05PM
LH768 Baku to Pune departing 6:50PM arriving 12:50AM (+1 day)
LH769 Pune to Baku departing 2:10AM arriving 6:10AM
LH769 Baku to Frankfurt departing 6:55AM arriving 9:15AM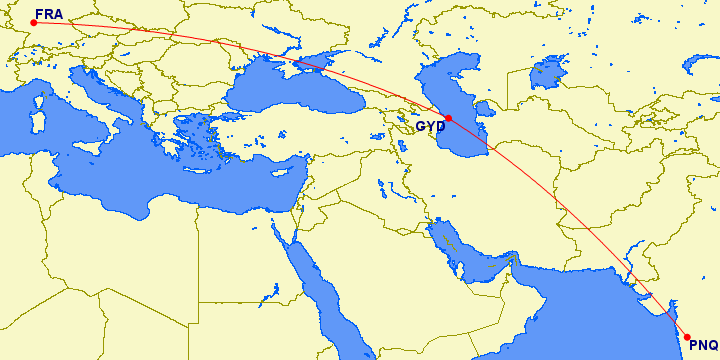 Well, it looks like Lufthansa has made some changes to how they intend to sell this flight. Originally they were planning on selling this flight the same way they would any intra-Europe flight, with business class simply consisting of a blocked middle seat.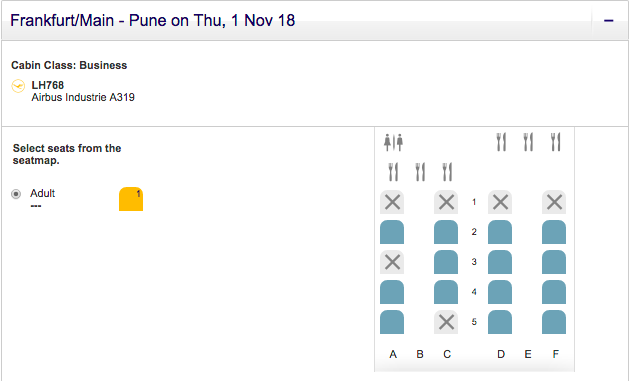 The seatmap has now been updated to show a 1-1 configuration in business class. There are a total of 11 rows, meaning that there are 22 seats in business class.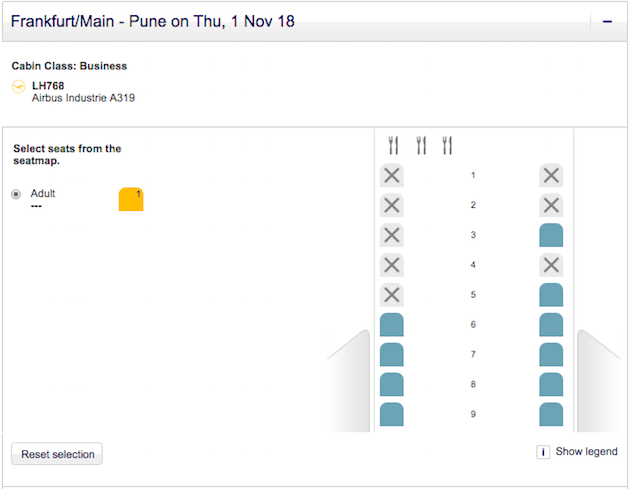 So, what has Lufthansa done here? Did they reconfigure an A319 with some direct aisle access fully flat business class seats?
Nope, instead they'll just give each business class passenger three economy seats. Often we jokingly call a row of empty economy seats "ghetto business class," but in this case Lufthansa is quite literally selling "ghetto business class" as business class.
So yeah, this is definitely an improvement over the old setup, since you can at least try to get in the horizontal position. However, it's still not going to be comfortable. A set of three seats is at most 54″ long, which is 4'6″. That's hardly enough to get comfortable, though hopefully they at least add a bunch of extra bedding to improve padding.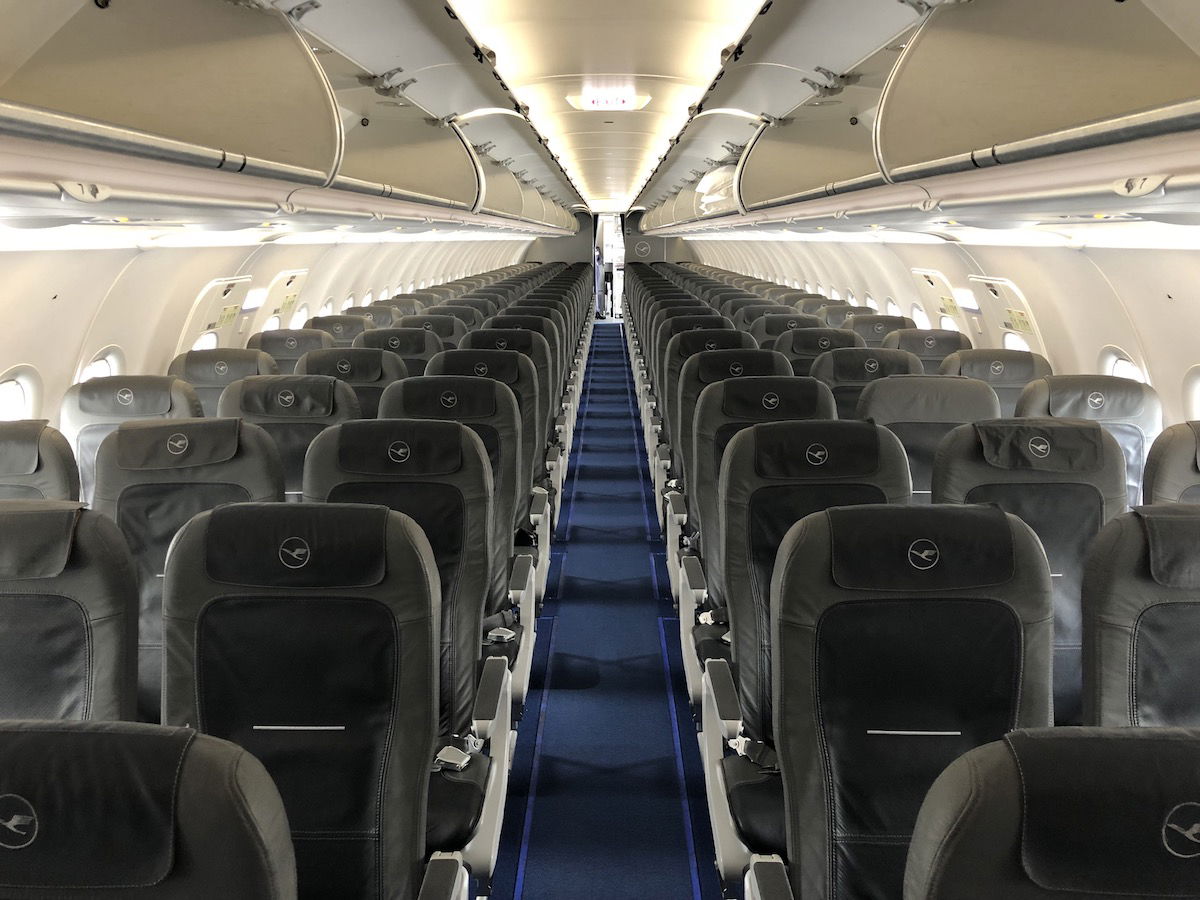 When it comes to onboard entertainment, business class passengers will be offered vouchers enabling them to download movies onto their own devices (how generous!), while in economy passengers can enjoy a range of magazines (how generous!).
Meal service, however, will be on par with what you'd usually find on longhaul flights.
My gosh, I really feel like I have to try this flight, even though it sounds sooo unpleasant.