I travel with different purposes. Sometimes I travel almost exclusively to review airlines, in which case I may not leave the airport, or may just have quick overnights in cities.
However, I also try to plan several "special" trips with Ford every year to places we want to visit. So usually for his birthday and my birthday we plan a trip to somewhere that has been on our "bucket list."
Over time we've also both realized the type of travel that does and doesn't appeal to us. We're sort of over cities, and love any sort of nature destinations. Cities drain us, and nature destinations recharge us. So that has almost exclusively been the focus of our travels the past couple of years.
Last year Ford and I went to Easter Island, and had an incredible time. South America has a lot to offer, and I have so much interest in exploring the continent, but mostly for nature destinations.
So we're just completing a stay at Mashpi Lodge, located outside of Quito (it's actually really close to the city distance-wise, but it's about a four hour drive).
I'll have a full review soon, but in this post just wanted to share my initial thoughts. This place is spectacular.
The hotel is in the middle of the Maspi Reserve. There's nothing else nearby, just this eco-resort built in the middle of the jungle. Despite the challenges in building it, the resort is gorgeous, and has a great sense of place.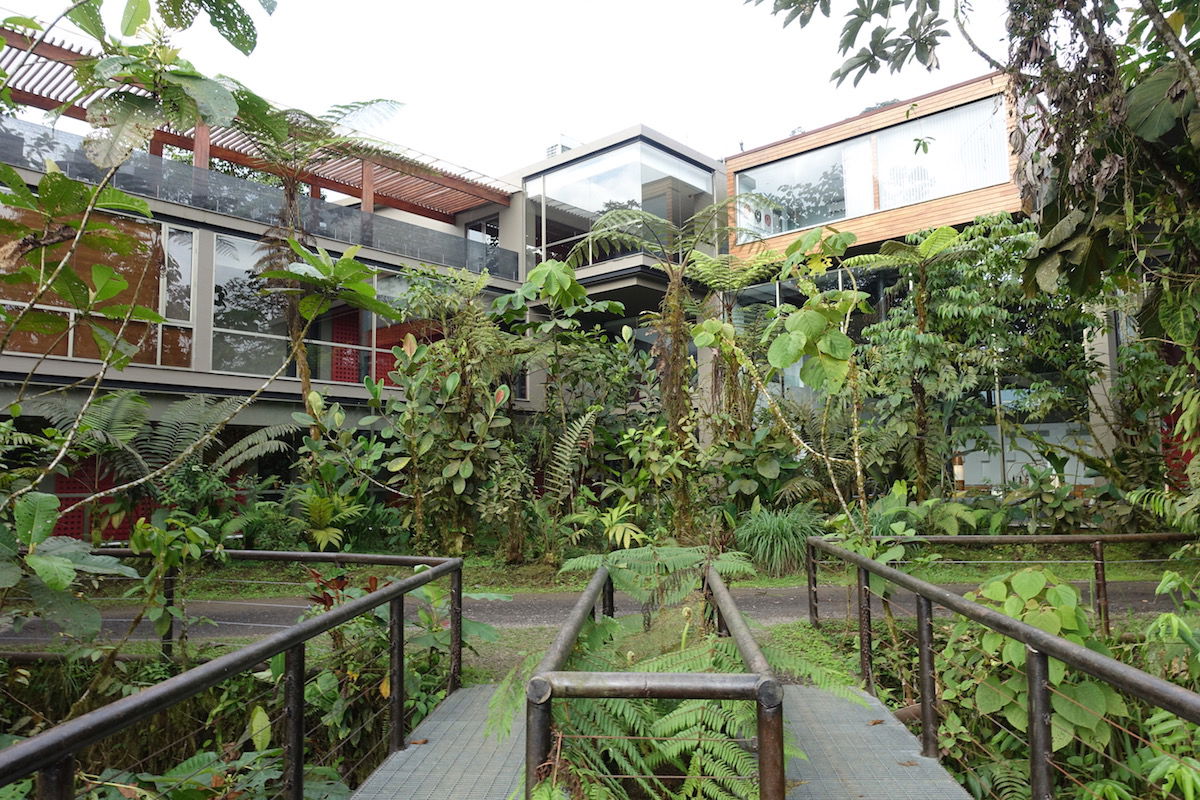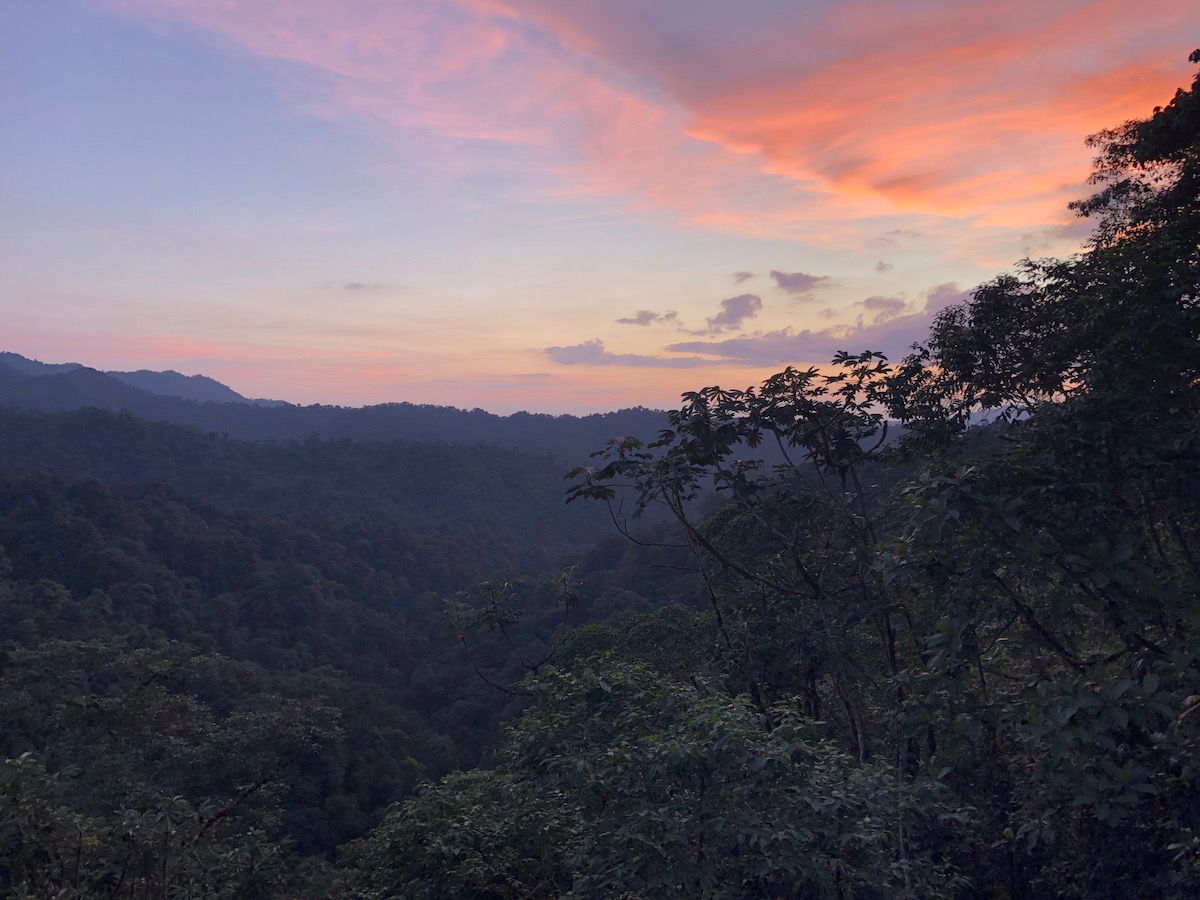 The rooms are nice, and all have amazing views of the jungle.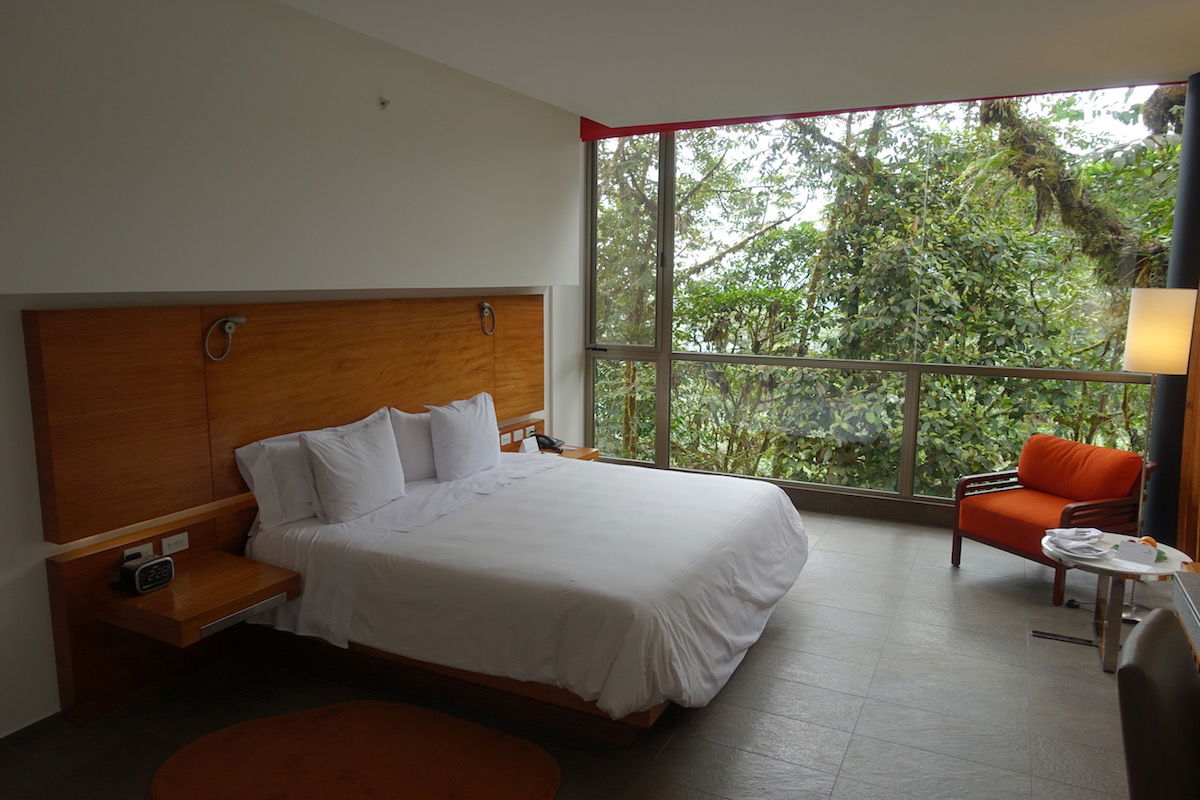 Obviously your only option is to dine at the hotel, given its location. A stay at Mashpi Lodge includes all meals, soft drinks, and activities. Breakfast and lunch are served in the beautiful main dining room, which is the centerpiece of the hotel.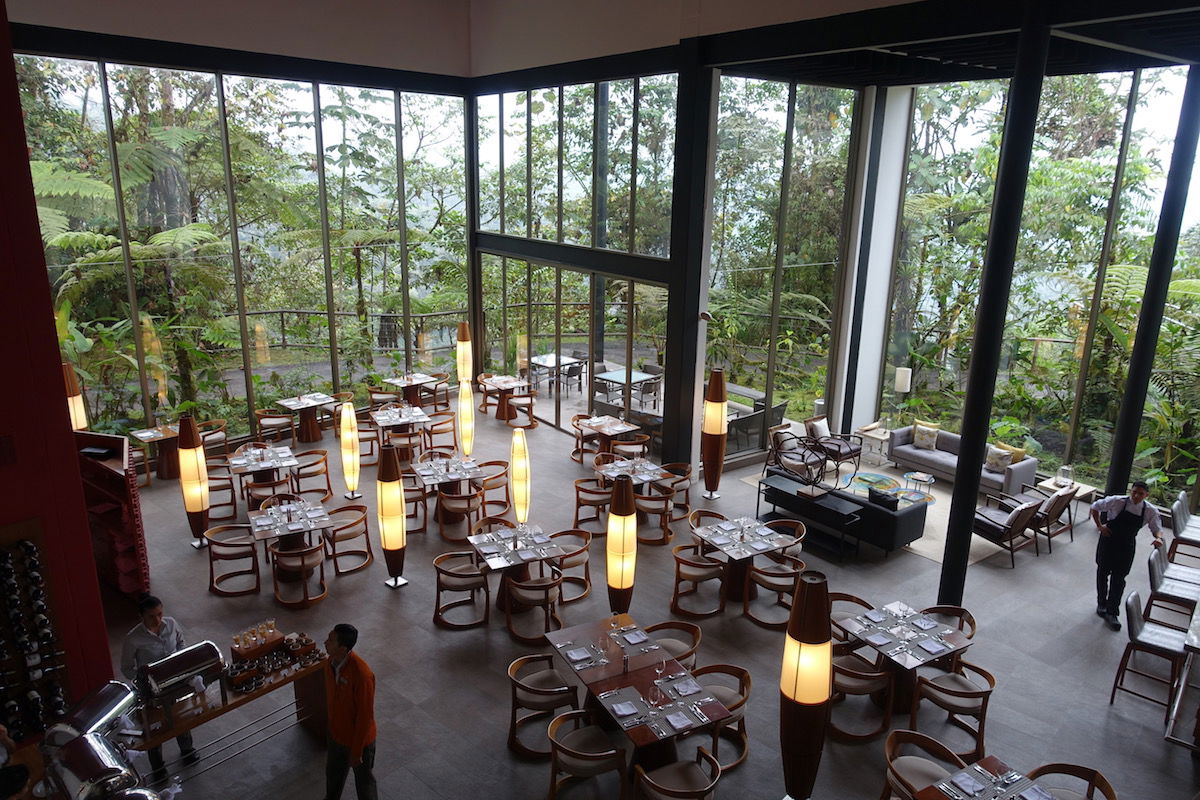 Breakfast and lunch are buffet style, and while unmemorable, the food quality is excellent for a buffet.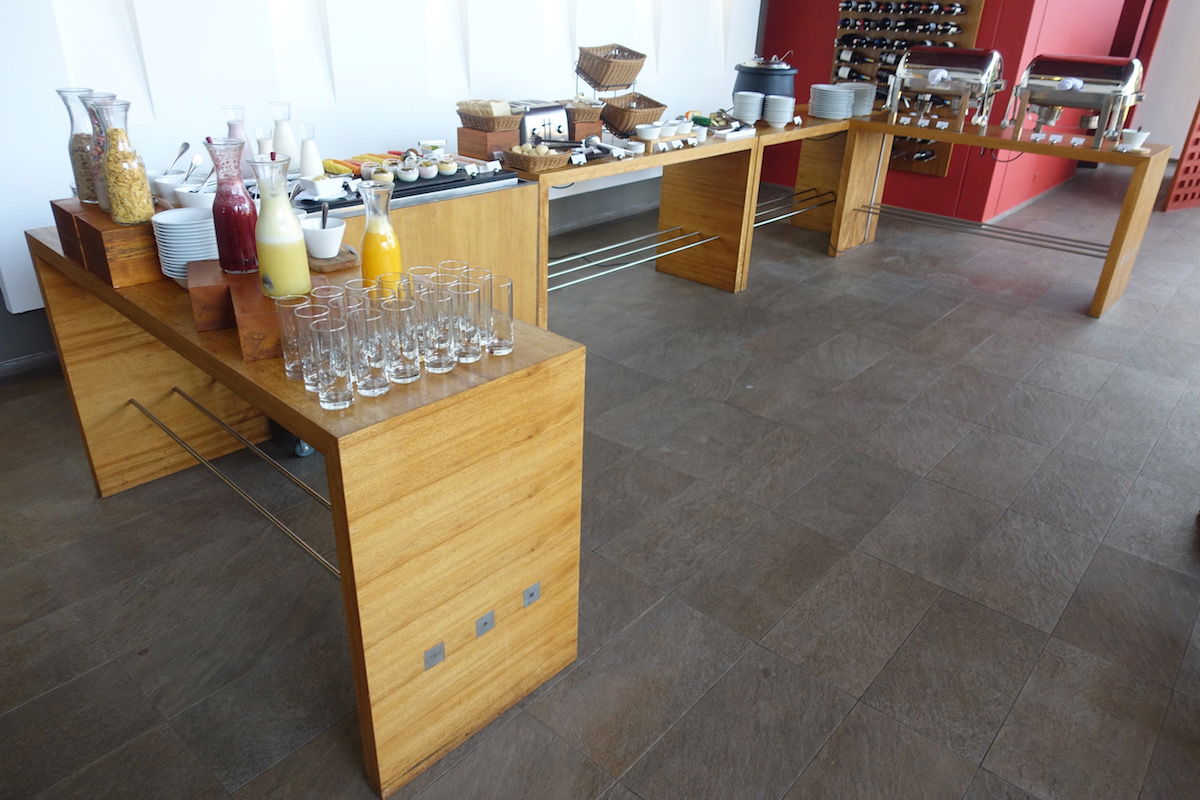 For dinner there's a three course a la carte menu.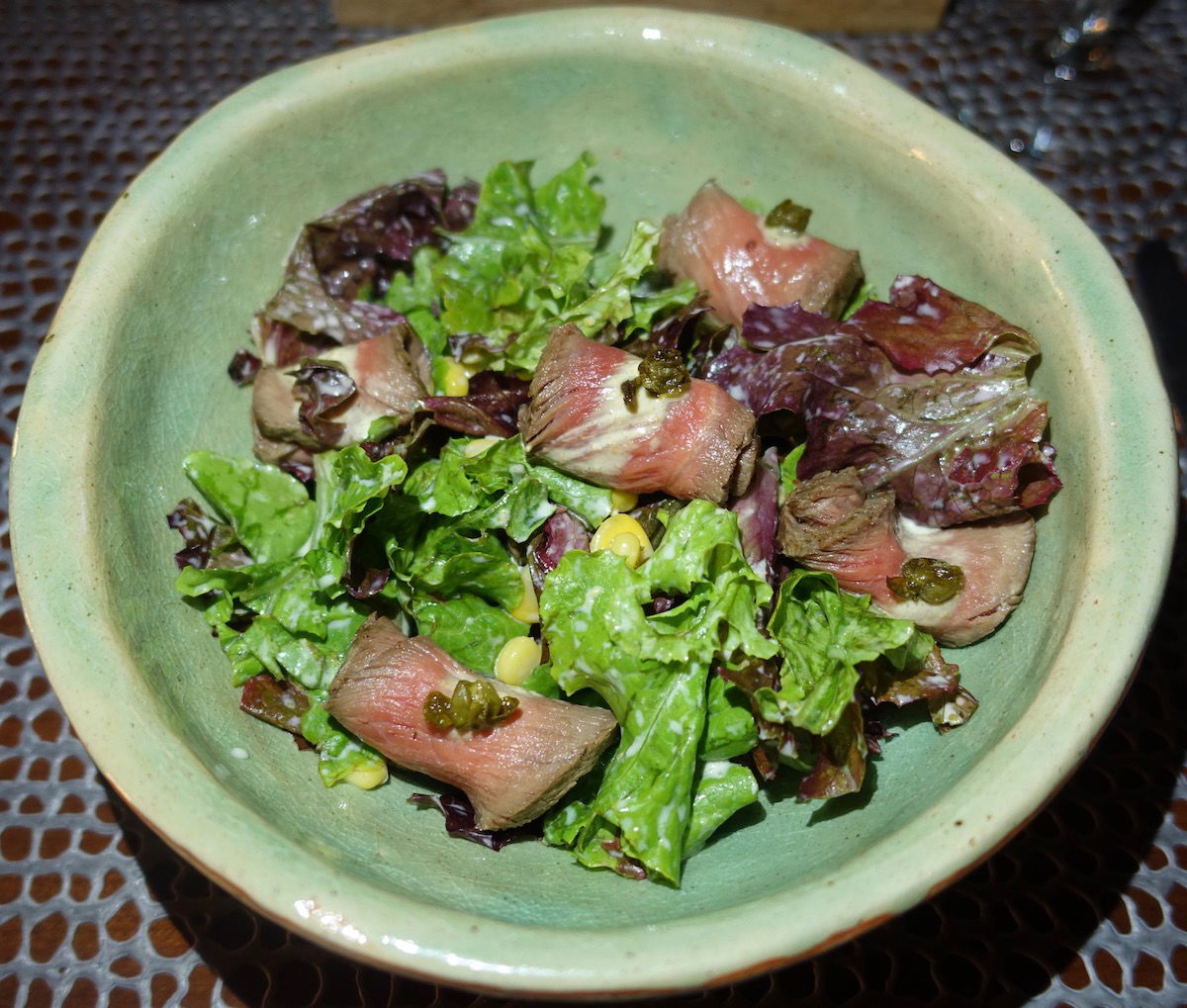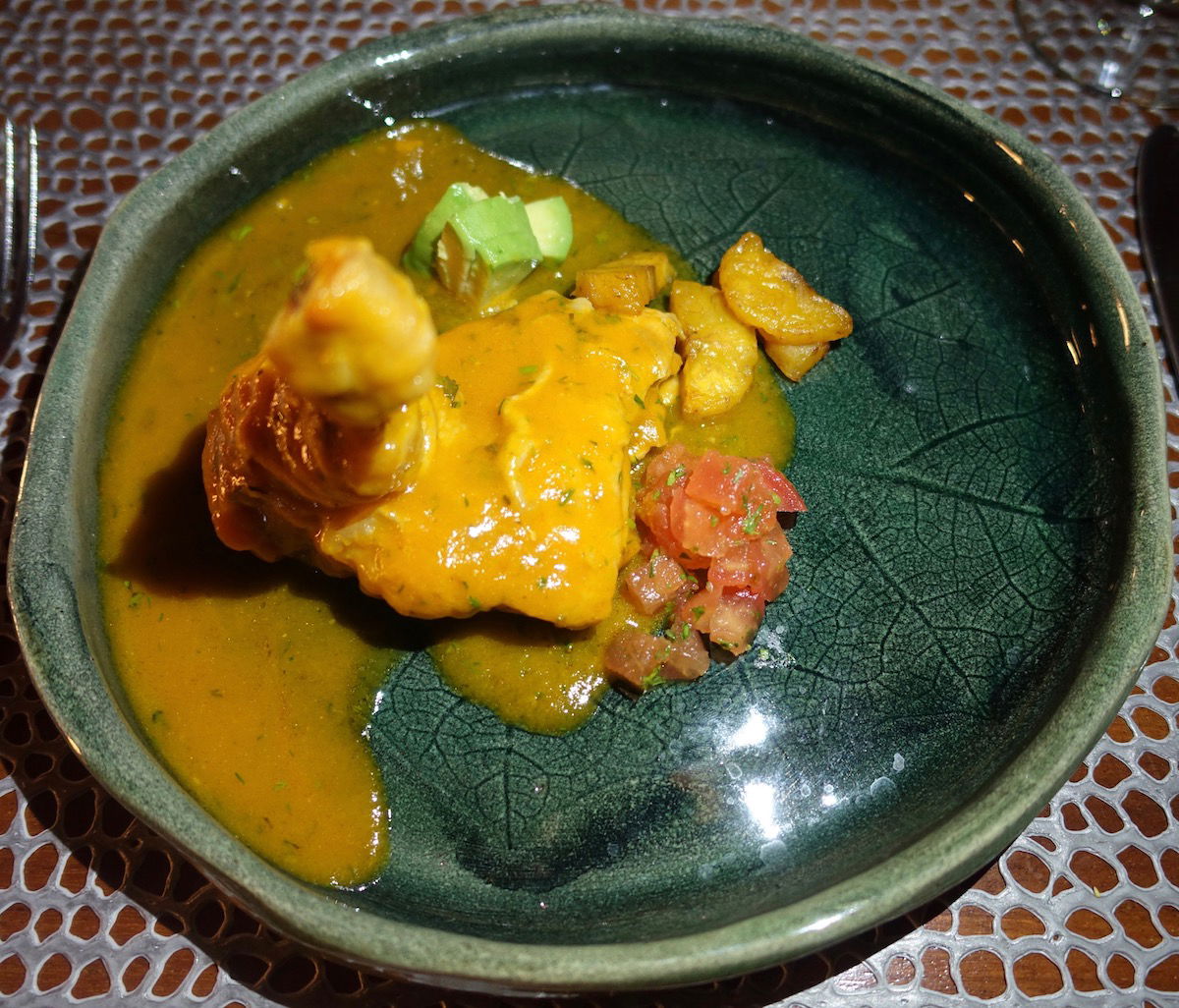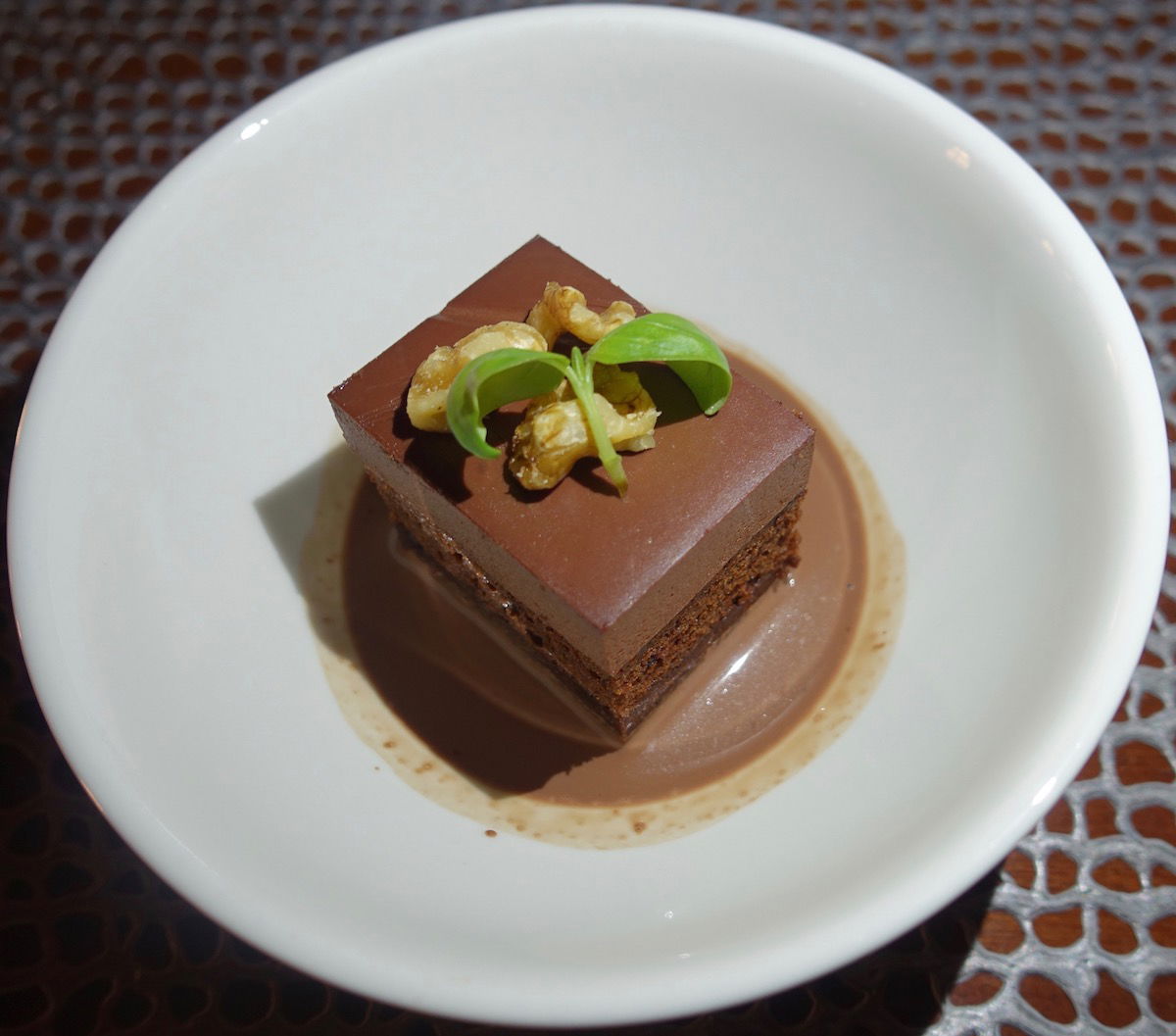 80% of the staff at the hotel are from local villages, so it's great that it provides employment for people who have lived in the area their whole life.
Of course the highlight of this hotel is the nature. One thing I like about the nature travel we've been doing is that it helps me face some of my fears. I'm terrified of snakes. Terrified. So in the weeks leading up to this stay I woke up more than once from a nightmare of me being attacked by a snake.
I'm also terrified of any sort of cable cars. I recognize this fear is completely irrational, but…
Anyway, to say I faced both of those fears would be an understatement.
The hotel has something called "the dragonfly," which is a terrifying (to me) cable car of sorts that gives you a bird's eye view of the jungle. You're sometimes 200m from the ground, and this isn't even a fully enclosed thing, but rather you're in a basket.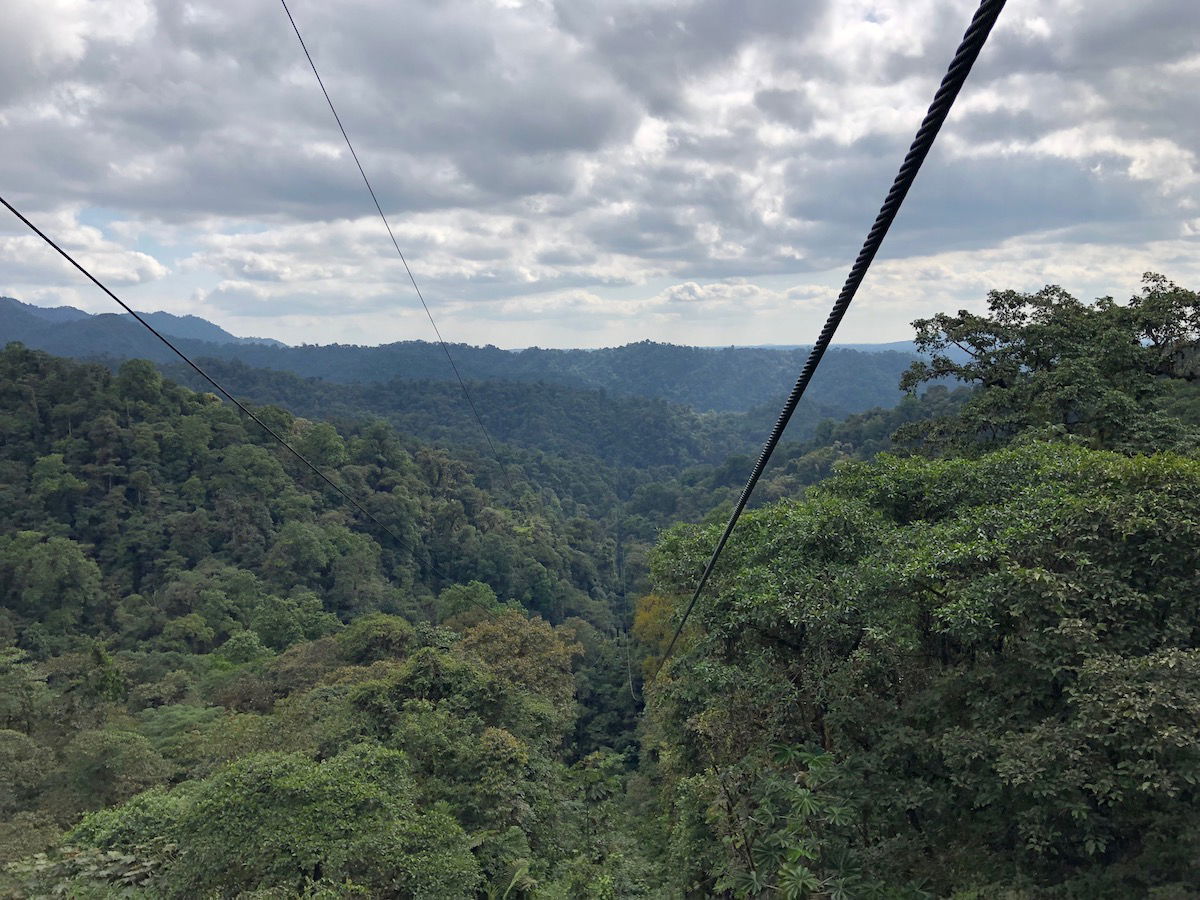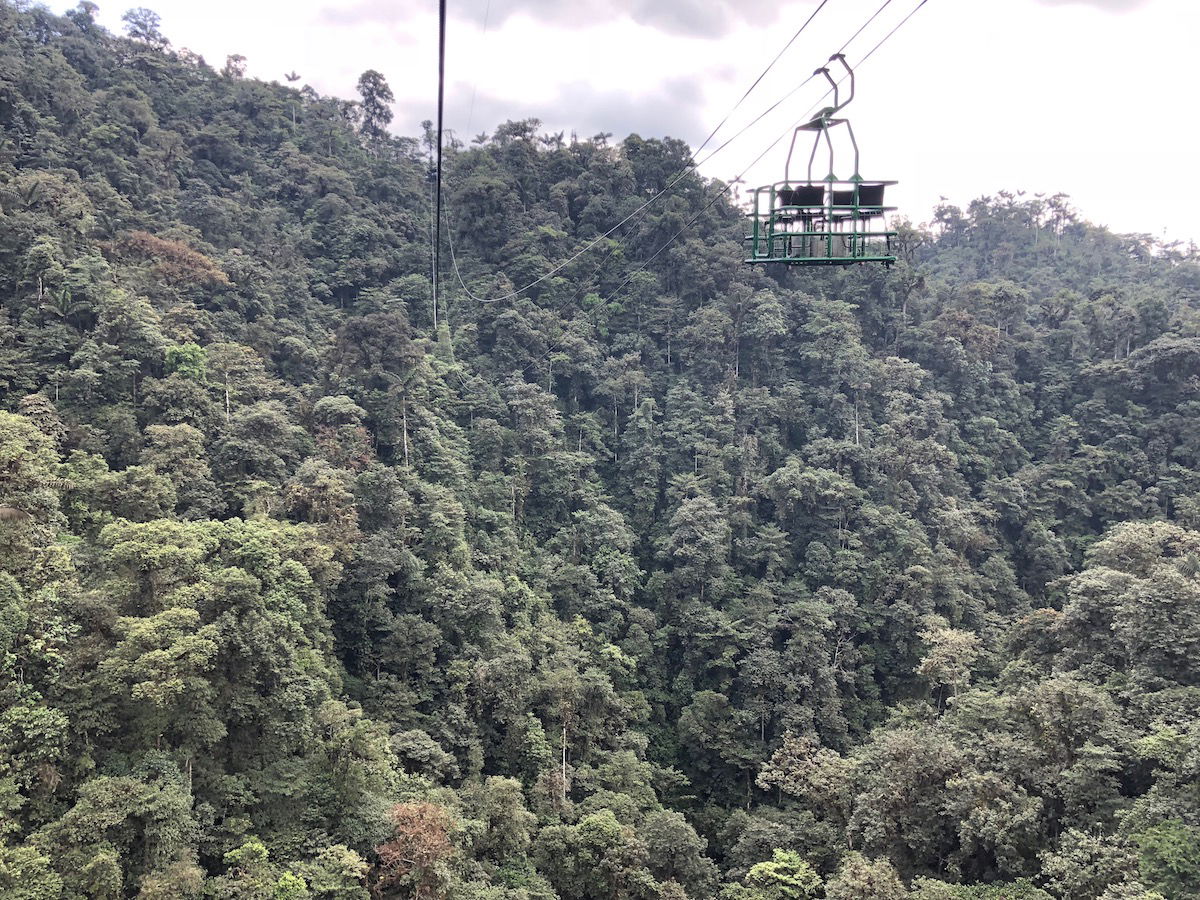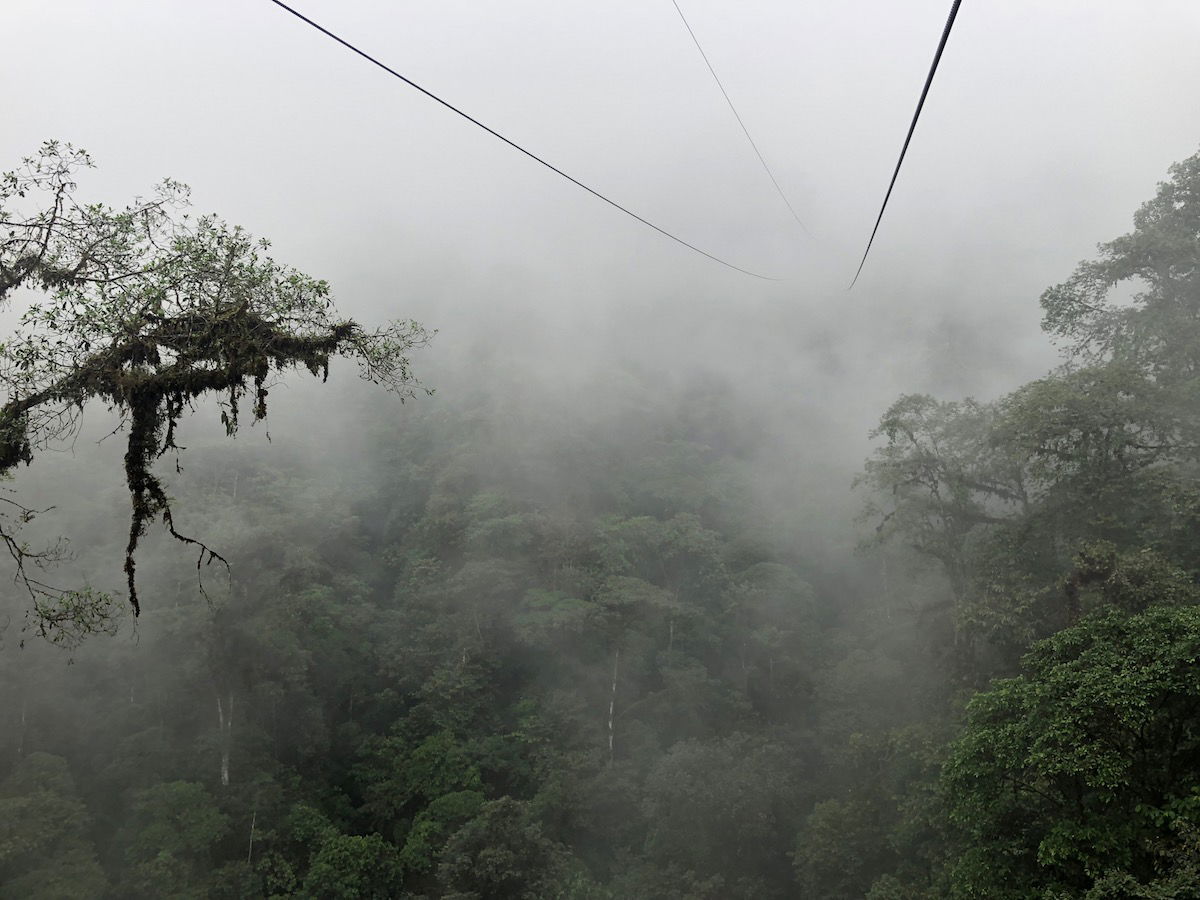 We also did something called "the sky bike," where you basically pedal along a cable on top of the jungle.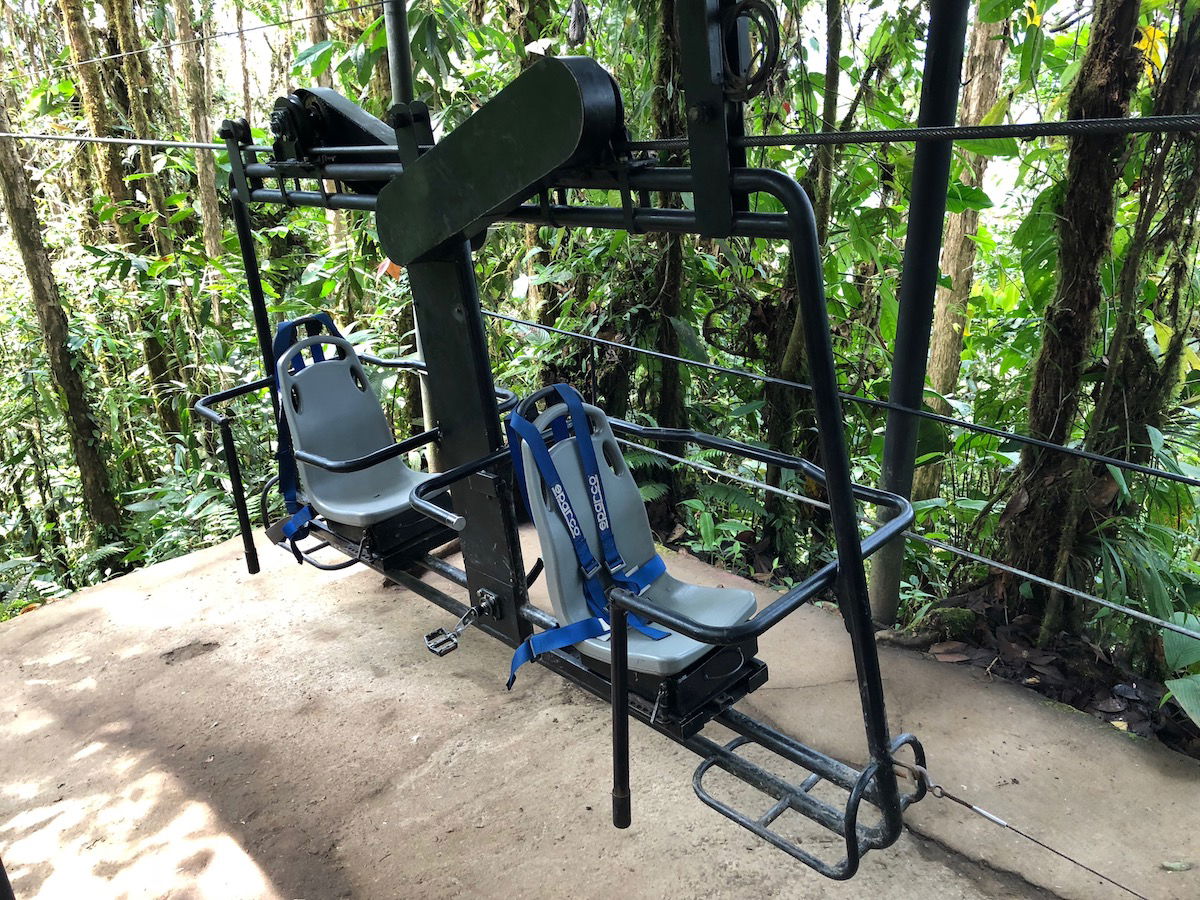 Generally when we stay at these types of places we do whatever the most advanced thing is, since we're among the more adventurous of the visitors. So the first couple of days we went on some beautiful hikes, many of which were off trails, where I couldn't stop thinking about stepping on snakes by accident.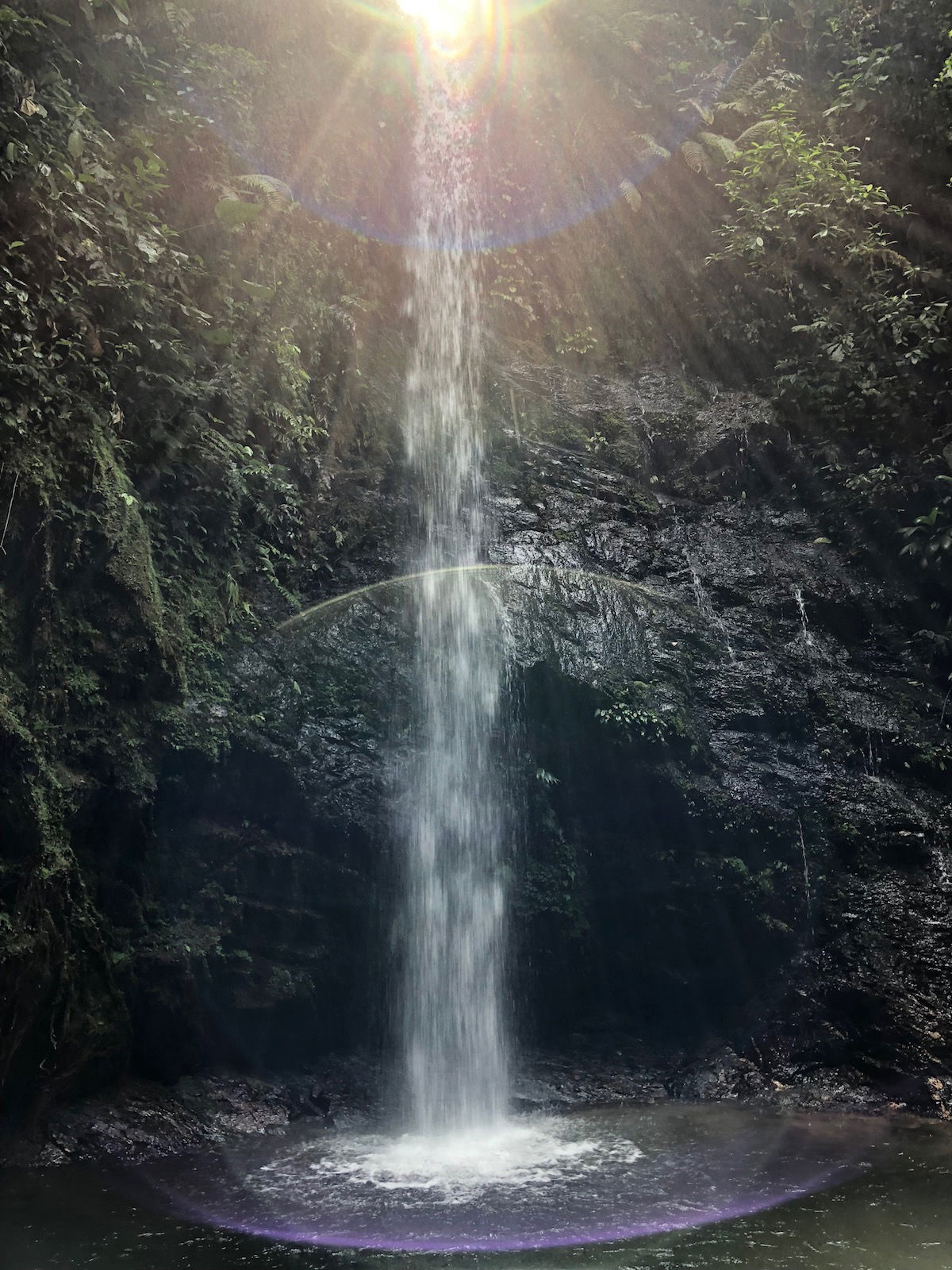 The most adventurous thing we did, though, was a 3:30AM hike. I wasn't sure whether I was more afraid of a "locked up abroad" scenario, or a "snakes on a plane" scenario, but my gosh was this something. The reason we left so early was so we could see a bird mating ritual in the middle of the forest at sunrise, and that was a two hour hike away. It was just the two of us and two guides (since at night they want someone in front of you and behind you).
While about one hour of that was spent on things I'd loosely refer to as trails, this also included climbing about 500m up the side of a mountain without any sort of a trail. Literally just grabbing onto brushes and both ascending and descending in complete darkness.
I've gotta say, it was exciting, and I got a real rush out of it, though I don't think I got a minute of sleep the night before doing it.
Anyway, Ecuador has been incredible, and I've loved Mashpi Lodge. It's expensive (you can find the rates here, and full disclosure, I paid the regular price and didn't ask for or receive any sort of special treatment), but when you consider that it includes breakfast, lunch, dinner, transport from Quito, soft drinks, and most activities, I actually think it's not that terrible.
And now I'm even more excited to visit more of South America. I'd love to visit the Galapagos, Atacama Desert, Patagonia, Machu Picchu, etc.