Yes, we generally do this on Saturday, but yesterday was plenty busy with site updates and Etihad-Residence-Madness. There will be more of both in the coming days, so stay tuned!
In the meantime, here's a recap of this week on the blog:
Featured Stories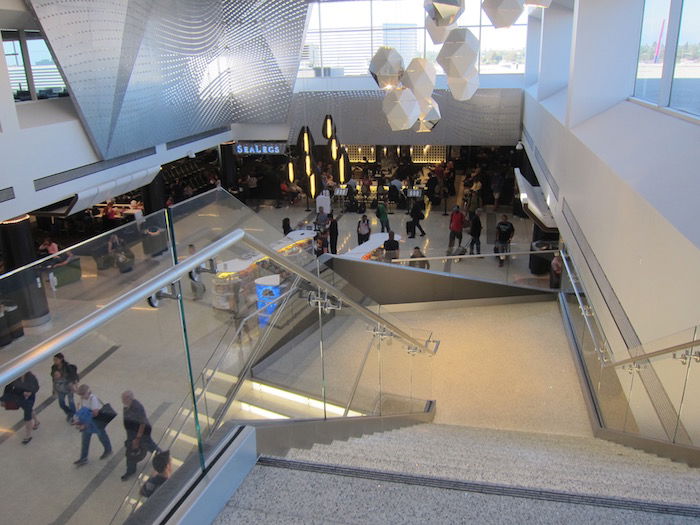 As you probably know by now, Delta is about to undergo a massive change at Los Angeles International Airport which will affect not only legions of Delta flyers but also flyers on Air Canada, Virgin America, JetBlue, Allegiant, Spirit, and Hawaiian.
Starting this Friday, May 12th, Delta will be moving its operations from Terminals 5 and 6 at LAX to Terminals 2 and 3. The move will take place over the course of three nights (May 12, May 14 and May 16) and LAX will look very different for the Delta flyer when the move is completed on May 17.
Since the upcoming move raises a number of questions, I've tried to come up with some answers for you, based on information provided by Delta, Los Angeles World Airports (LAWA), and the always-knowledgeable contributors on FlyerTalk, particularly in this thread.
---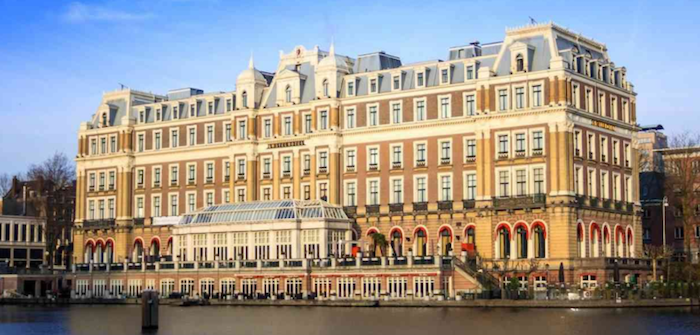 Earlier in the week I wrote about seven credit cards on which I pay the annual fee but don't put much spend. Reader Nevsky left the following comment, which is a question I've been asked many times in the past:
"I keep thinking of getting the Hyatt or the IHG card, but is a free night without status for someone used to upgrades, free breakfast, late checkout, etc. really that great? There might be some times that I could use it, but most of the time would rather have the benefits."
I think that's a great question, and while I appreciate my elite benefits, I'm also very happy to use a free night at hotels where I don't have any status.
---

We've talked about this before, but as the site continues to grow, we need different functionality in order to keep it useable and interesting.
To give a small example, back in the day the home page of OMAAT listed the full text of the most recent five posts. That was great when Ben was publishing short posts every other day, but became clunky with daily posts, which led to the format you're used to, with long excerpts of the most recent ten posts.
But even that is impractical with ~60 posts a week, so we're adapting again.
---

TIPS: Earning Miles & Promos
The Credit Cards I Use For Spend In Each Major Category
Delta Adds Limits To How Many MQMs You Can Earn Through Credit Cards
Earn 120K+ American Miles With 2 Credit Card Sign-Ups
Great Deal: Buy A Fairmont Gift Card With A 15% Bonus Tomorrow
Buy Hyatt Points For Just Over A Penny Each Today
8 Reasons I Love The Citi Premier® Card
Is It Really Worth Getting A Hotel Credit Card If You Don't Have Elite Status?
Earn 8,000 Points After Two Stays With Choice Hotels
Should You Buy Discounted Hertz Gold Plus Rewards Points?
Buy Club Carlson Points With A 75% Bonus
Great Deal: Get Over Half Off A Bloomingdale's Purchase
Details Of Marriott's Next Global Promotion, Offering Up To 4,000 Bonus Points Per Stay
LifeMiles Is Offering A 100%+ Bonus On Purchased Miles
Earn 7,500 Bonus Hilton Points For Your Next Stay With The Amex Platinum Card
Today Only: Discounted Fairmont Hotel Stays In Hawaii & San Francisco
Chase Is Offering 100,000 Ultimate Rewards Points For Getting A Home Mortgage
7 Credit Cards On Which I Pay The Annual Fee But Don't Spend Much
Great Deal: Earn 10,000 American Bonus Miles After Four Partner Transactions
TRICKS: Redeeming Miles
Irony Alert: Aeroplan's "Plan B" Marketing Campaign
Air Canada Is Launching Their Own Loyalty Program (And Dumping Aeroplan) In 2020
American Miles Are Worth Less, Not Worthless
TRAVEL With Ben (Lucky)
Oh, Hello New Website!
Join Me For A Facebook Live From The Etihad Residence Lounge!
TOMORROW IS ETIHAD RESIDENCE DAY!
The Unusual Reason Security Was Called To My Hotel Room
When In Rome: Having A Gold Cappuccino At The Emirates Palace In Abu Dhabi
The Adventures Of Doing A Direct Turn At Cairo Airport
I Really Want To Do The Pan Am Experience!
Etihad Tried To Get Me An A380 Walkaround With The Pilot, But…
REVIEWS & Trip Reports
Why British Airways' Club World Doesn't Deserve All The Criticism
Review: IASS Lounge Tokyo Narita Airport Terminal 2
Etihad 787 Business Studio In 10 Pictures
Review: Condor Business Class 767 New Orleans To Frankfurt
Review: Sheraton St. John's Newfoundland
Review: Fogo Island Inn
Review: Dining & Activities At Fogo Island Inn
NEWS & Updates
My Postmates Order Was Delivered By A Robot!
This Cool Website Will Show You Whether It Will Be Light Outside During Your Flight
The Latest On The Inevitable Electronics Ban Expansion
Virgin America First Class Passengers Now Get Access To Alaska Lounges
Wow: Singapore Airlines' A350-900ULRs Won't Feature An Economy Cabin?
WHOA: Delta Announces New Electronics Ban, DHS Insists Nothing Has Changed
When An Airline Proves Twitter Support Is Officially Worthless
I Don't Understand Etihad's Lounge Cost Cutting Strategy
Alaska Mileage Plan Introduces "Elite Leave" For New Parents
Here's The (Pathetic) Reason A Guy Pied Qantas' CEO
WestJet's Latest Attempt At A Viral Video Is… Unusual
European Security Officials Confirm The US Will Announce Electronics Ban On Thursday
Video: Fist Fight Breaks Out On Southwest Flight — WHAT IS WRONG WITH PEOPLE?
Hyatt's Head Of Loyalty Is Stepping Down
What You Need To Know About Delta's Big LAX Move
The Interesting Way In Which Delta Is Reconfiguring Their 777s
Should I Give This Perfectly Good Uber Driver A 1-Star Rating?
Creepy Video: Qantas CEO Gets Pied In The Face During Speech
The Grand Hyatt Santiago Is Being Rebranded As A Mandarin Oriental
SHOCKER: Baltia Is Rebranding As USGlobal Airways, And Has A New Business Plan (Again)
Air India Is Launching Flights To Los Angeles And Dallas This Year
RUMOR: White House Announcing Electronics Ban For Europe Flights Shortly
A Look At Cathay Pacific's New Dine On Demand Business Class Service
Saudia Has Onboard Chefs And Caviar In First Class?!
Royal Jordanian's Latest Ad Focuses On The French Presidential Election
Priority Pass Members Can Now Eat & Drink For Free At Sydney Airport
Condor Launches Flights To San Diego And New Orleans
Hah: Delta Gate Agent Has Unconventional Response To Being Videotaped
---
Thanks for reading, and hope everyone has a wonderful rest of the weekend!