While it's not everyone's cup of tea, Royal Jordanian has been very successful with political ads. Usually you'd think that's not something an airline would want to touch with a ten foot pole, but Royal Jordanian has reported great success with this strategy, and claims that bookings to the US were up 50% as a result of them.
For example, leading up to the US election last year, Royal Jordanian put out an ad encouraging people to travel to the US while they're still allowed to.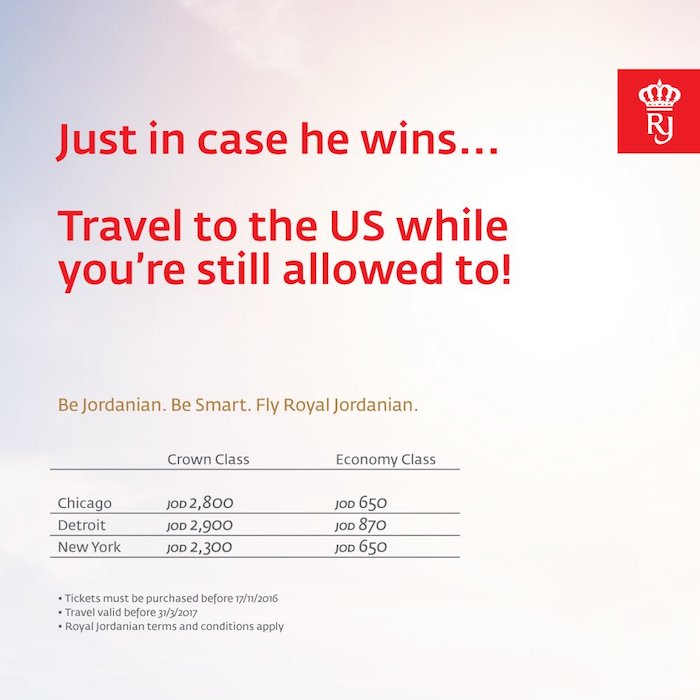 They didn't stop there. This February they published an ad with the tagline "Ban Voyage."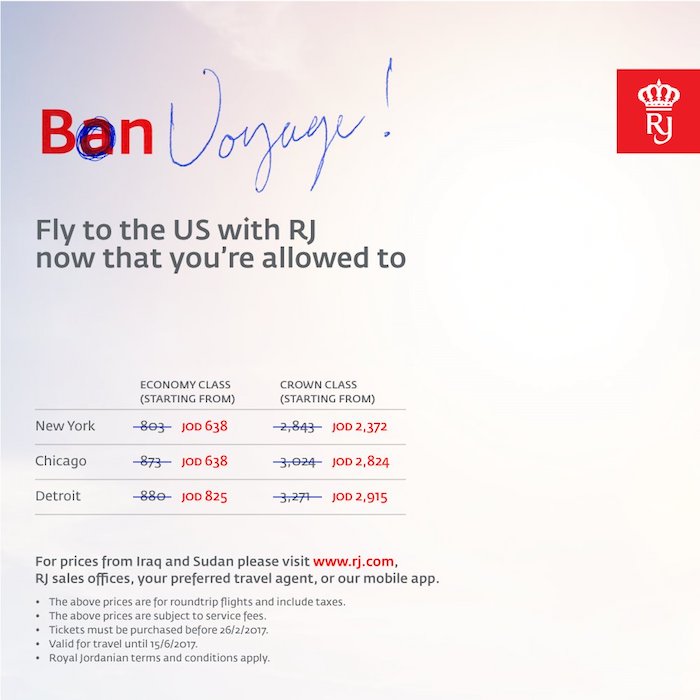 Then a couple of weeks ago they published an ad about a different kind of fear of flying, in which a Donald Trump lookalike makes a cameo.
Are you afraid of flying? #FearOfFlying pic.twitter.com/NeWtnSlPUH

— Royal Jordanian (@RoyalJordanian) April 27, 2017
Now it seems that Royal Jordanian is trying politics in another region. With France's presidential election underway, Royal Jordanian is chiming in on that.
The first ad is very subtle. The first time I quickly read through it (without thinking about the current election) I thought to myself "yeah, Amman to Paris is only 2,100 miles, that is pretty close." But then it made sense to me.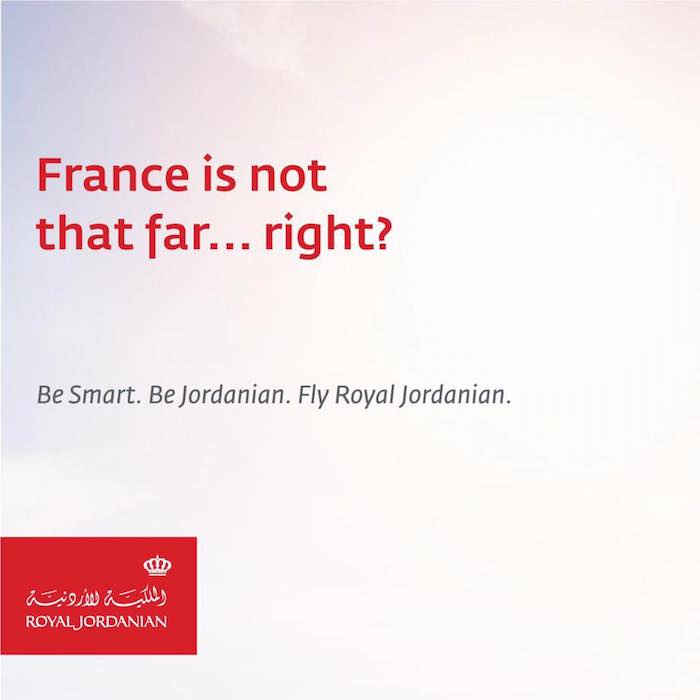 They also published a follow-up ad about how the skies should be, with "liberty, equality, fraternity," which is the motto of the French revolution.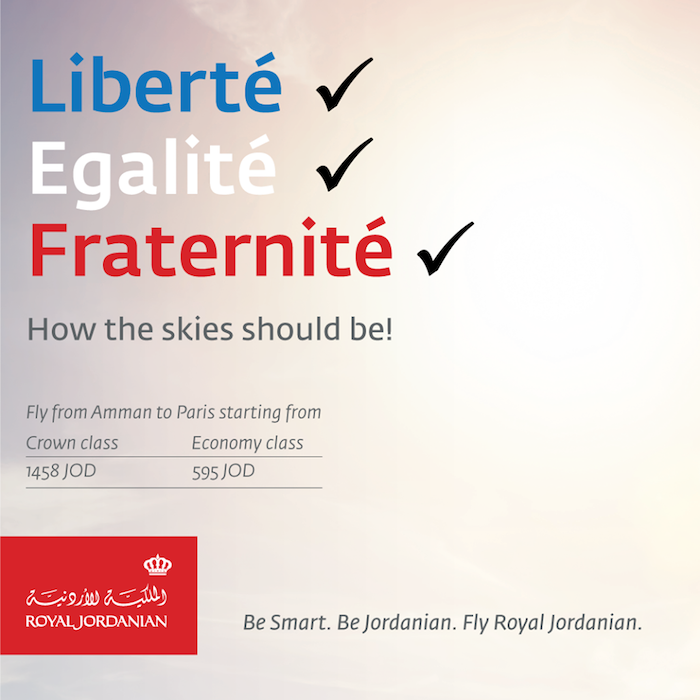 Regardless of how you feel about the ads as such, I think there's no denying that this is a bold campaign on Royal Jordanian's part, and that they're taking a different stance than others. Most airlines couldn't get away with this, but I suspect that with Royal Jordanian it's a bit less risky, given who they are in the context of the politicians they're referring to. In other words, I suspect their upside with people who agree with their ideals is exponentially greater than the downside of someone boycotting them because they disagree with Royal Jordanian's stance.
The irony is that the second ad is supposed to be a fare sale, and I can't help but feel like those are actually not great prices. Amman to Paris is shorter than a US transcon, and the sale price is ~840USD. That ain't cheap.
What do you make of Royal Jordanian's take on the French election?