As I first wrote about several weeks ago, Cathay Pacific is in the process of testing out a new dine on demand concept in business class. While Cathay Pacific's first class service is top notch, in business class I've found that the service feels like an assembly line. That's not the fault of the crews, as they're just following the procedures, but rather it's clearly how they're being trained. So it's nice to see they're finally changing this up.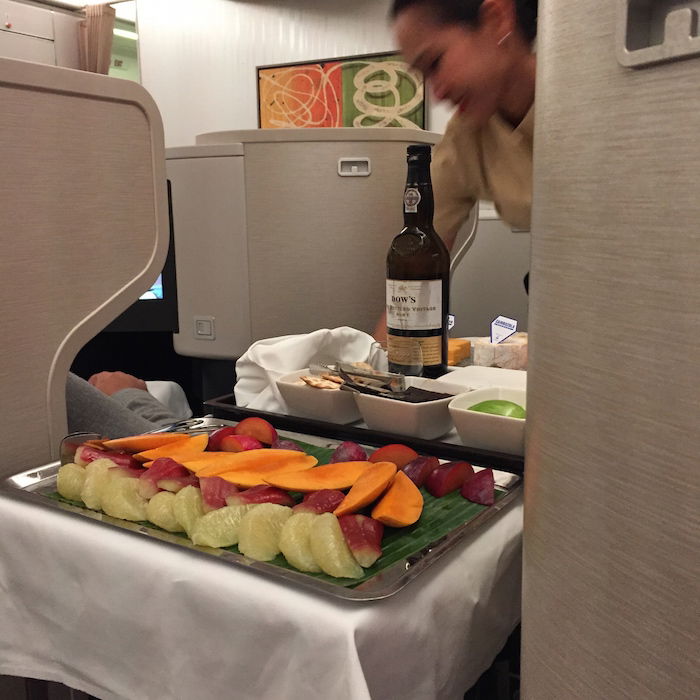 Before hopefully expanding the service concept to other routes later this year, Cathay Pacific is testing out the new service on two routes in May and June:
CX343 and CX344 between Hong Kong and London Gatwick from May 1-31, 2017
CX807 and CX806 between Hong Kong and Chicago from June 1-30, 2017
As you can tell by the dates, we're now a week into the dine on demand trial between Hong Kong and London Gatwick. Cathay Pacific posted a video about the first ever flight to feature the service, featuring their general manager of inflight services. The video says that it's for "internal use only," but it doesn't seem like there are any trade secrets in there, and if it were truly confidential they should post it to their employee intranet, rather than to a YouTube account that can be publicly linked to. So I feel pretty comfortable sharing the video.
Here it is:
While we don't get a full, clear view of the menu, it actually looks pretty impressive overall. A dine on demand menu is especially useful on Cathay Pacific, given how many late night departures they have, where a lot of people just want to go straight to sleep.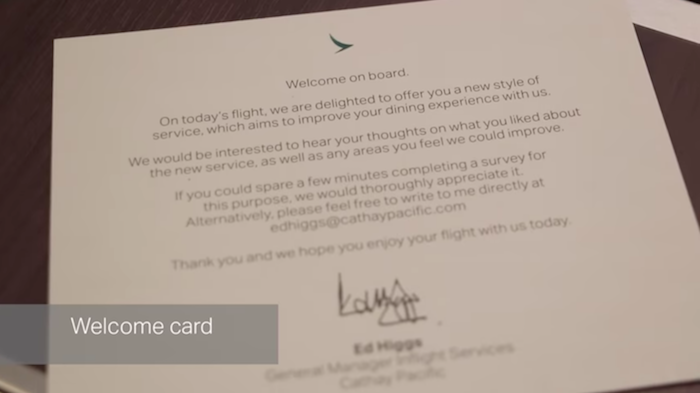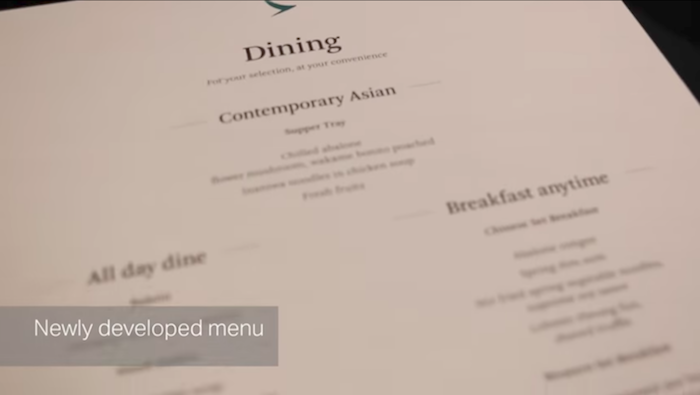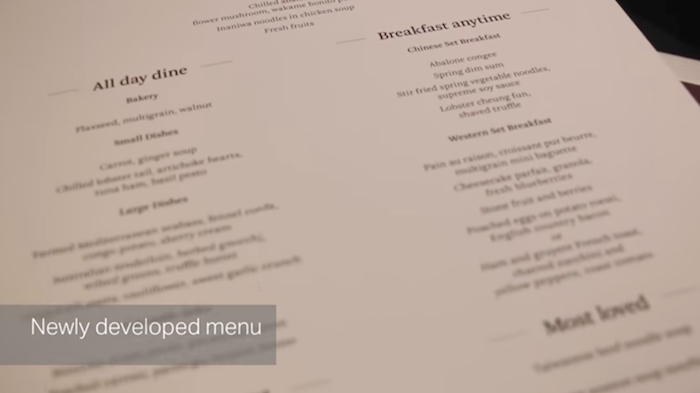 While the food itself looks pretty good, I notice that they're still using trays, which is a bit surprising. Most airlines with dine on demand in business class don't use trays, which I appreciate, since it makes it feel like more of a dining experience. However, if this helps them do the service more efficiently then I think that's totally fine.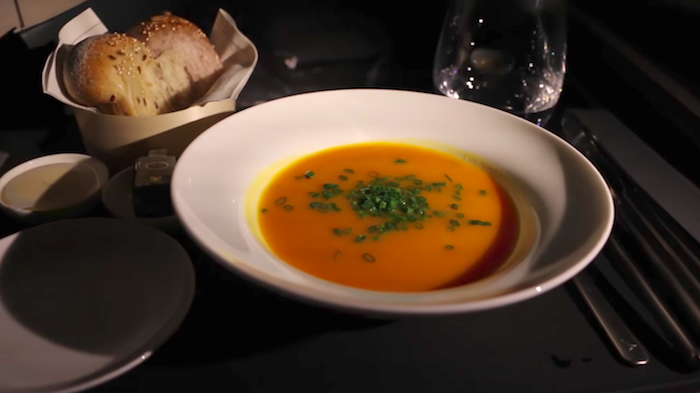 What are your impressions of Cathay Pacific's new dine on demand service?
(Tip of the hat to Points From The Pacific)