A bit over a week ago I wrote about how Priority Pass had finally added some lounge options at Sydney Airport. Priority Pass has over 1,000 members lounges around the world, though prior to this they didn't have any at Sydney Airport.
In reality they didn't actually add lounges at Sydney Airport, but rather they added restaurants, which is innovative. Since they couldn't come to a mutually beneficial agreement with any lounges at the airport, Priority Pass members can instead eat and drink for free at seven lounges across three terminals.
Priority Pass members can get up to 36AUD of free food & drinks in these lounges per person. So if you have a Priority Pass membership that lets you take two guests for free, that's potentially 108AUD of free food & drinks at one of these restaurants. For a terminal with two participating restaurants, that's 216AUD of free food & drinks. CRAZY!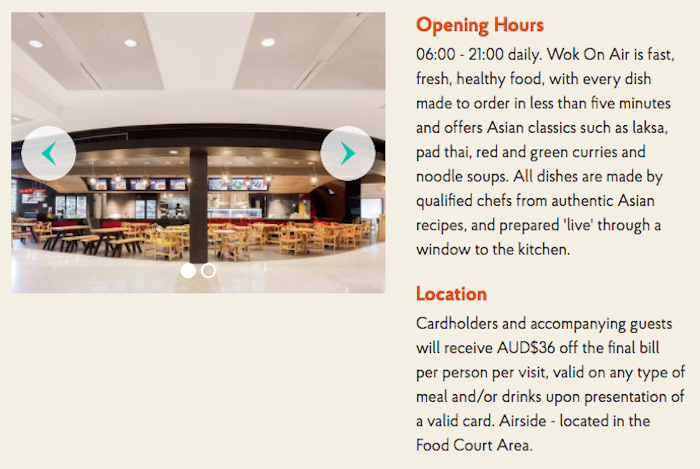 This morning I was flying out of Sydney Airport on the same flight as Zac of Points from the Pacific. He reminded me of this feature, and suggested we give it a try.
We were taking a domestic flight out of Terminal 2, meaning that both Bistro 2020 & Bar, as well as MoVida, were conveniently located. I had heard a couple of reports of people having issues with this benefit at Sydney Airport, and being told that either the machines didn't work or they weren't familiar with Priority Pass.
Well, I'm happy to report that my (limited) experience was perfect.
We first checked out MoVida, located just past security.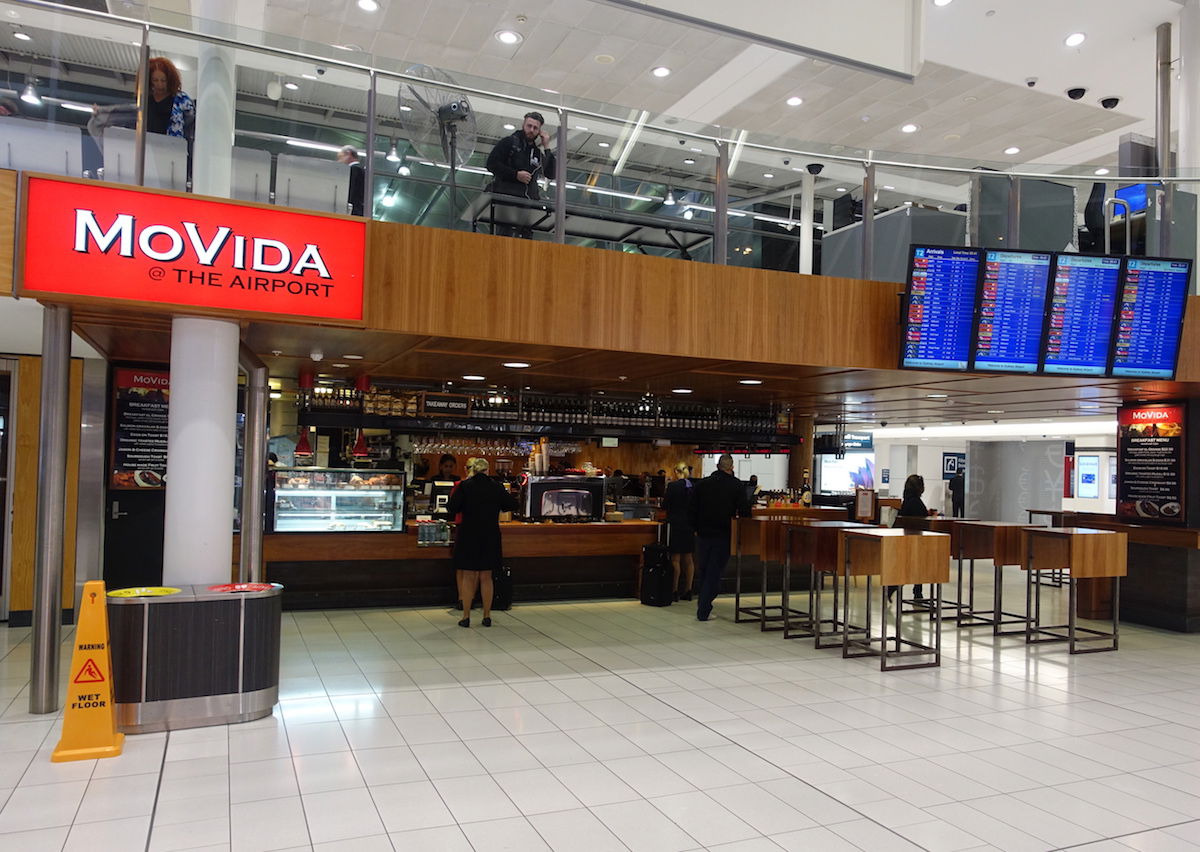 They had a sign at the register showing both the Priority Pass and Lounge Key signage.
I confirmed with the lady working the registe that they did indeed accept Priority Pass cards. She said they did, and asked what I wanted. We got a couple of Voss waters and I ordered a flat white.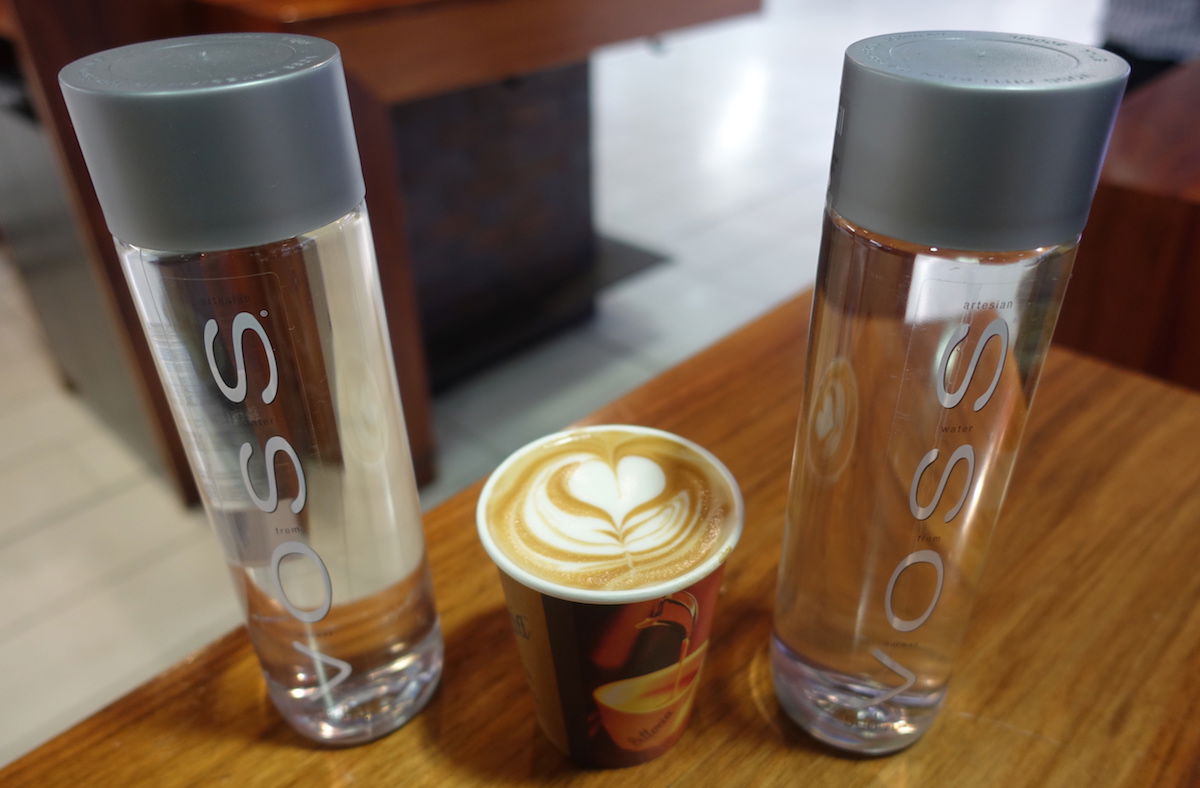 I was asked for my Priority Pass card and for my ID, and she swiped my Priority Pass card as they would at any other Priority Pass lounge. I do wonder whether the reimbursement by Priority Pass is fixed regardless of how much you buy (within the limit), or if it's correlated to how much you actually spend.
When she found out we didn't want anything else she said "are you sure? You're way under your limit."
Indeed, since I had a card with guesting privileges, I guess I could have purchased 108AUD worth of stuff.
After that we decided to check out Bistro Bar 2020, though unfortunately they weren't quite open yet.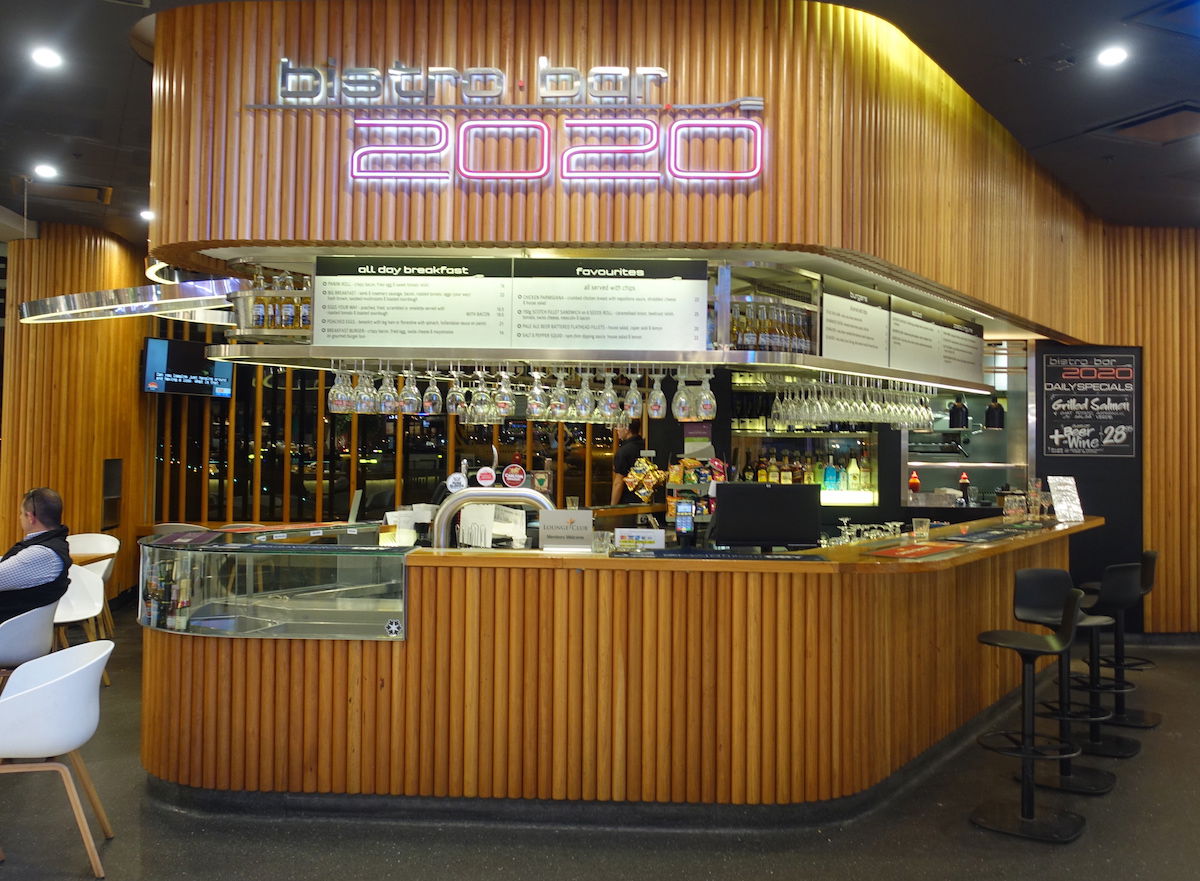 The restaurant did have a Lounge Club sign, but I didn't see a Priority Pass sign. I'm not sure if they just didn't have the sign, or if they just don't take Priority Pass.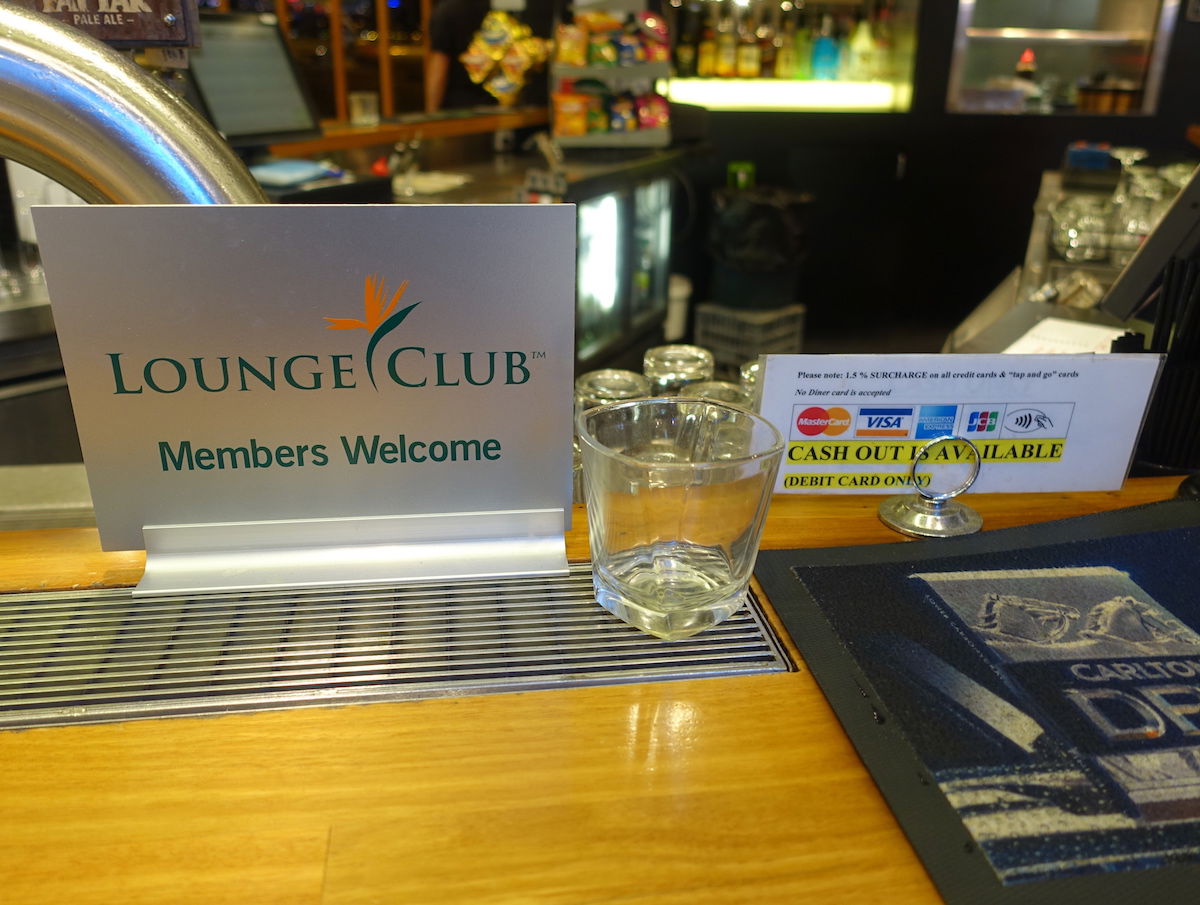 Overall it was a smooth and pleasant experience, though I'm not sure just how much it's worth for someone who has access to a business class lounge. The Virgin Australia domestic lounge has baristas making coffee, so I enjoyed both of my flat whites immensely.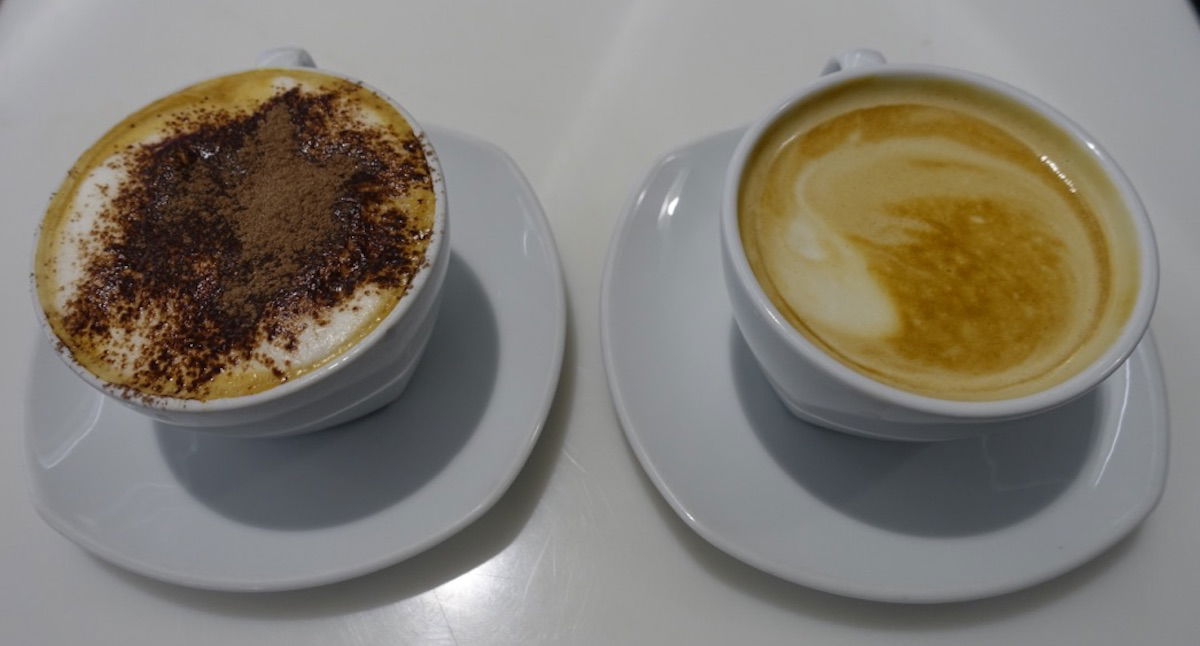 I suppose the restaurant has more substantial food offerings than the lounge, but it's also not as comfortable for getting work done.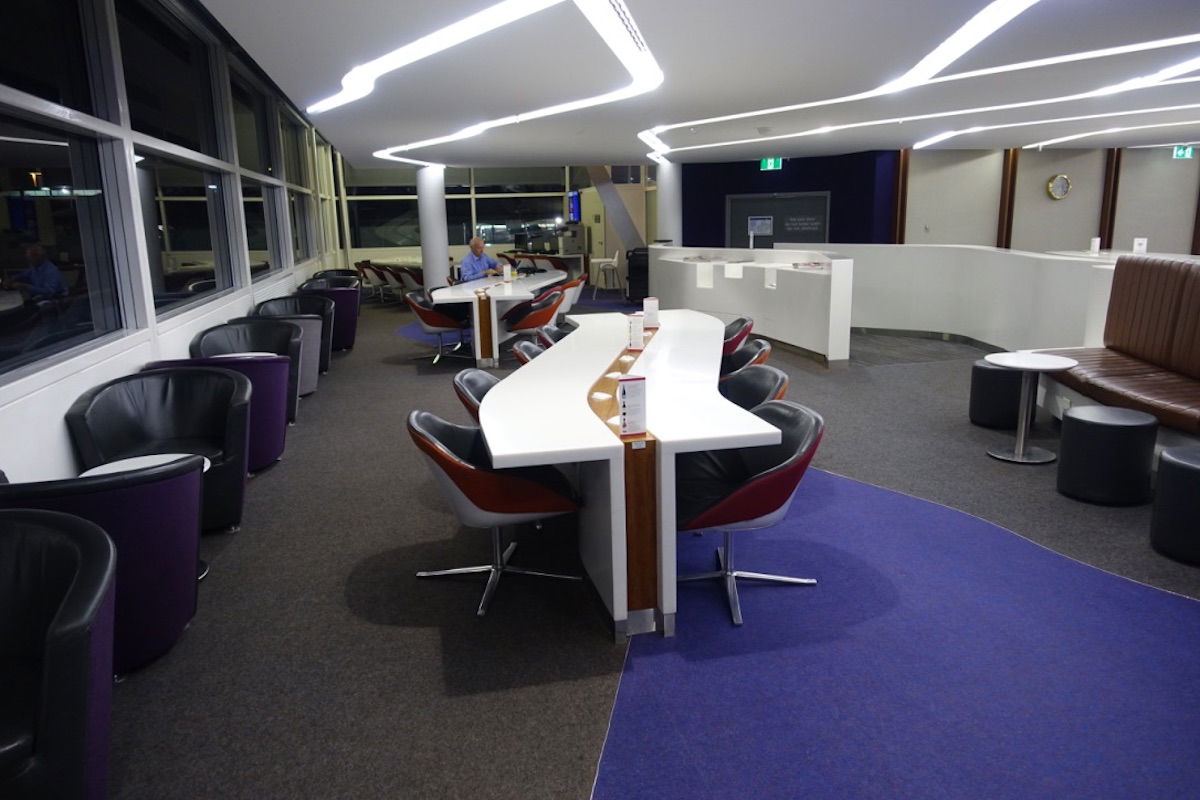 As a reminder, several premium credit cards issued in the US offer a Priority Pass membership, along with guesting privileges, including the following:
Bottom line
Since we had lounge access we took advantage of this just to see whether it works, and it does indeed. Priority Pass did a good job thinking outside the box in coming up with this partnership, and if I had been hungry it would have been nice to grab a real meal. Unfortunately we were rushed for time, though I'm still happy that it was an easy process.
Heck, if I had more time I might have just bought a bunch of people their food & drinks, but I'm not sure how the restaurant would feel about that, since I'm not exactly sure how they're reimbursed for stuff.
The following links will direct you to the rates and fees for mentioned American Express Cards. These include: The Business Platinum® Card from American Express (Rates & Fees), and The Platinum Card® from American Express (Rates & Fees).