Hello from the Etihad Residence Lounge at Abu Dhabi Airport!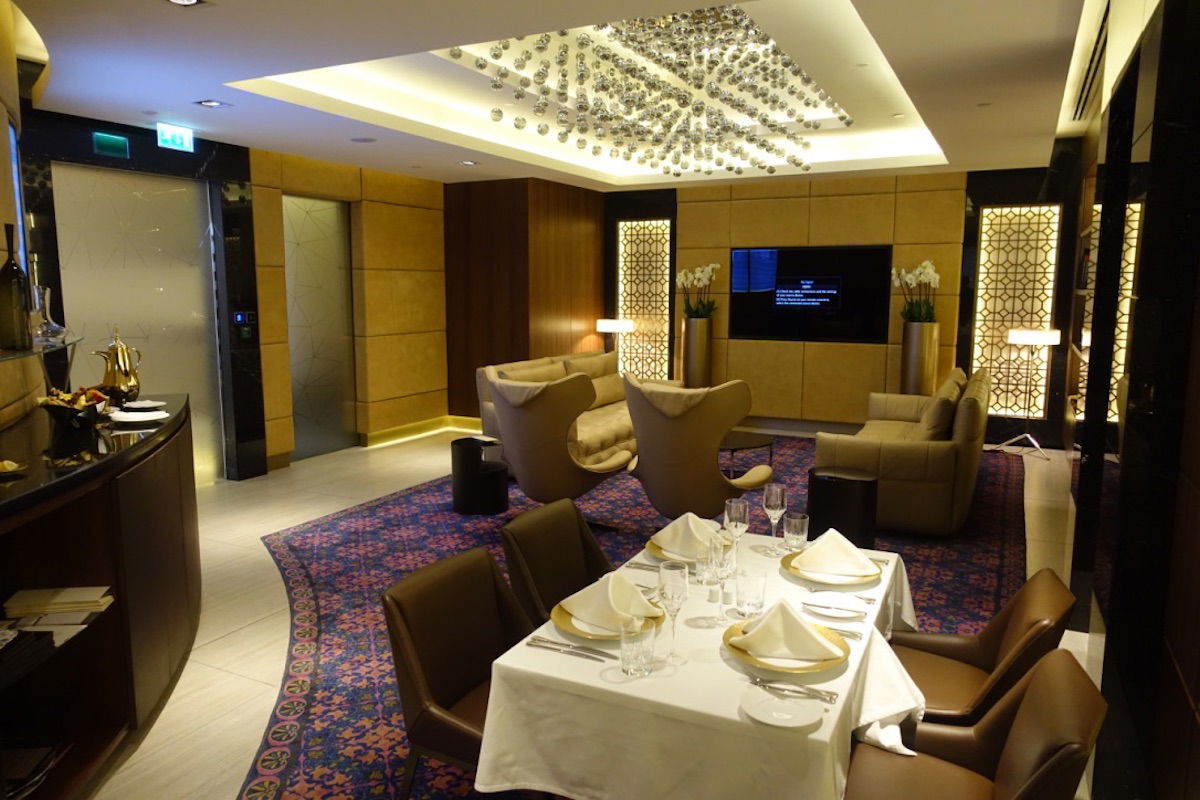 O.
M.
G.
This place is amazing. I planned to arrive at the airport about six hours before my flight to Sydney, and figured that would be way too early, and that I'd be bored after a couple of hours. Nope, I've been busy nonstop, and sort of regret not arriving earlier. Best of all, my "butler" in the lounge is Amal, who I've known for years. He's one of my favorite Etihad employees out there, so I was thrilled when the door to the lounge was opened and he was standing there.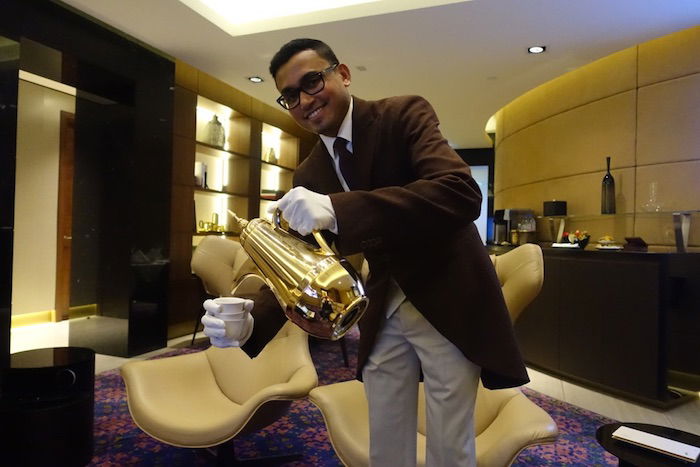 I started off with a shave, then had a hand massage in "my" private lounge rather than in the spa, now I'm having a wine tasting, then I'm having a five course dinner, and then soon enough it'll be time for departure.
Anyway, I'd like to try something new today. I've never done a Facebook Live before, so I'm going to be doing one at 11:30AM ET, shortly before my flight to Sydney boards. Head over to the One Mile at a Time Facebook page at that time if you're interested in tuning in.
I'm not sure how it'll go. I'm really tired and haven't slept well in days. I'm about to have a five course meal and sample 11 wines. And I may or may not do the Facebook Live while wearing a bathrobe with the Residence logo on it.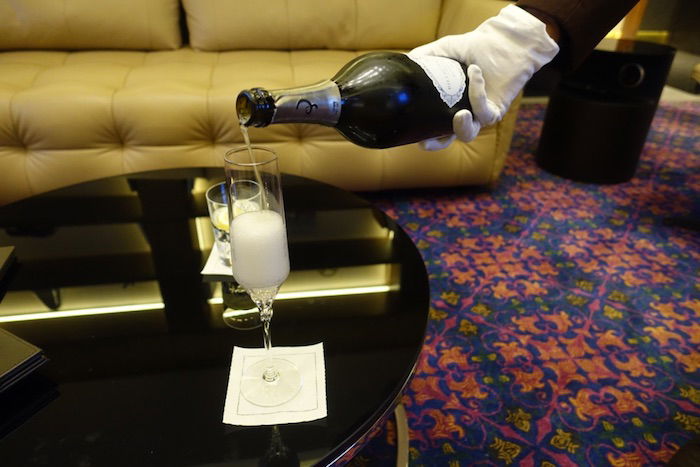 In the Facebook Live session I'll share my initial thoughts on the experience, provide a tour of the lounge, and also answer any questions you guys have (feel free to leave them below, or you can ask them during the session). Like I said it's my first time using Facebook Live, so my apologies for any technical challenges or incompetence.
https://www.facebook.com/onemileatatime/videos/1538586636173361/
And thanks for following along and making this so fun for me!