Delta is in the process of adjusting their longhaul experience on some planes. Last August, Delta announced their new Delta One Suites, which will be available on their upcoming A350 deliveries, and their 777s will also eventually be reconfigured with this product. These seats will each have a door, making Delta the first airline to announce a fully enclosed business class product.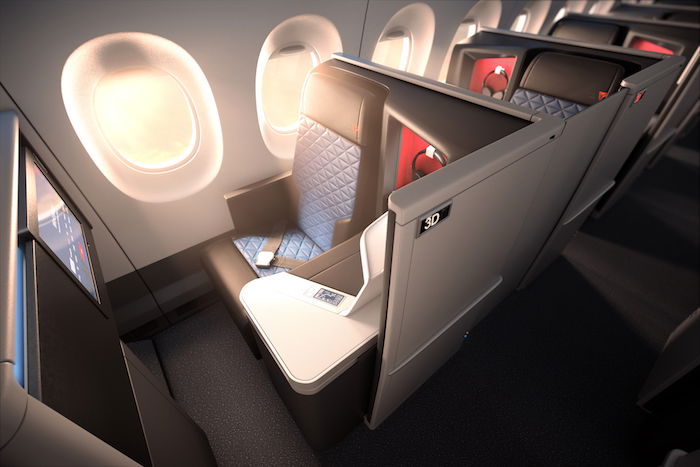 On top of that, Delta announced their new Premium class last November, which is their international premium economy cabin. The seats will be similar to those you'd find in domestic first class, and this cabin will also be available on their A350 and 777 aircraft.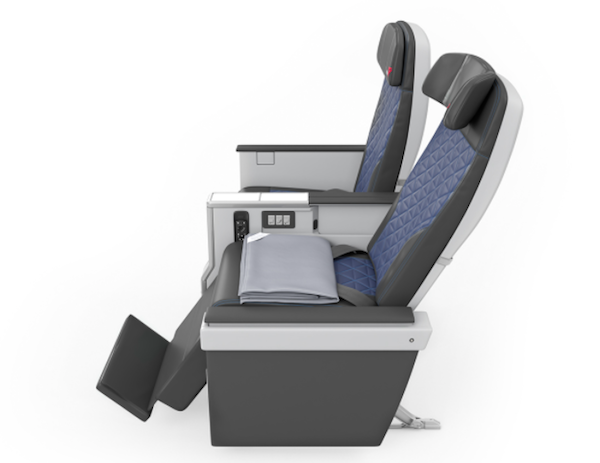 We already knew that Delta's A350s would feature 32 Delta One Suites, 48 Delta Premium seats, and 226 Main Cabin seats. However, up until now we didn't know how Delta would be reconfiguring their 777s.
Rene's Points reports that Delta has filed their initial specifications for refurbished 777-200s. For reference, currently Delta 777-200s have:
37 Delta One seats
36 Comfort+ seats
218 Main Cabin seats
However, once reconfigured, Delta's 777-200s will have:
28 Delta One Suites
48 Premium seats
220 Main Cabin seats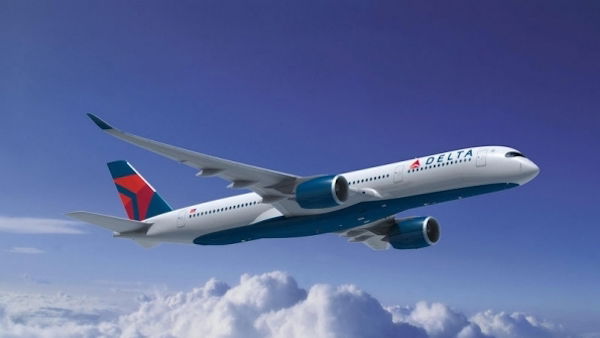 In other words, Delta's 777-200s will have nine fewer business class seats, 48 extra premium economy seats, and two extra economy seats. In total, the new configuration will have five more seats. This means that upgrades to business class will likely be much tougher, even though Global Upgrade Certificates can still be used to upgrade from economy to either premium economy or business class.
There are still a few questions, though. Will Delta maintain only nine seats per row in 777 economy, or will they follow the competition and go for a 10 abreast configuration? It's tough to know for sure based on the above numbers, given that they're changing the style of business class seat they have, adding premium economy, etc.
I suspect they're going to be installing 10 seats per row. After all, this is Delta we're talking about, and they know as well as any airline that people aren't willing to pay a premium for one less seat per row.
The other big question is what happens to Comfort+? Comfort+ is Delta's extra legroom economy configuration, which they offer throughout most of their fleet. However, they haven't made reference to having this cabin on their A350s or reconfigured 777s, which leads me to believe they'll eliminate it, given that up until now they've been marketing it as a separate product.
Delta is going for a huge premium economy cabin, though the elimination of Comfort+ would be a bummer for frequent flyers, since many elites can assign those extra legroom seats for free. Meanwhile the price premium for premium economy tends to be hefty.
It's also interesting to see how Delta is generally going for a less business class heavy configuration than the competition. United has 60 business class seats on their 777-300ERs, and rumor has it that they'll also have 60 business class seats on their A350s. Meanwhile Delta will have about half as many. That's pretty telling of their respective strategies.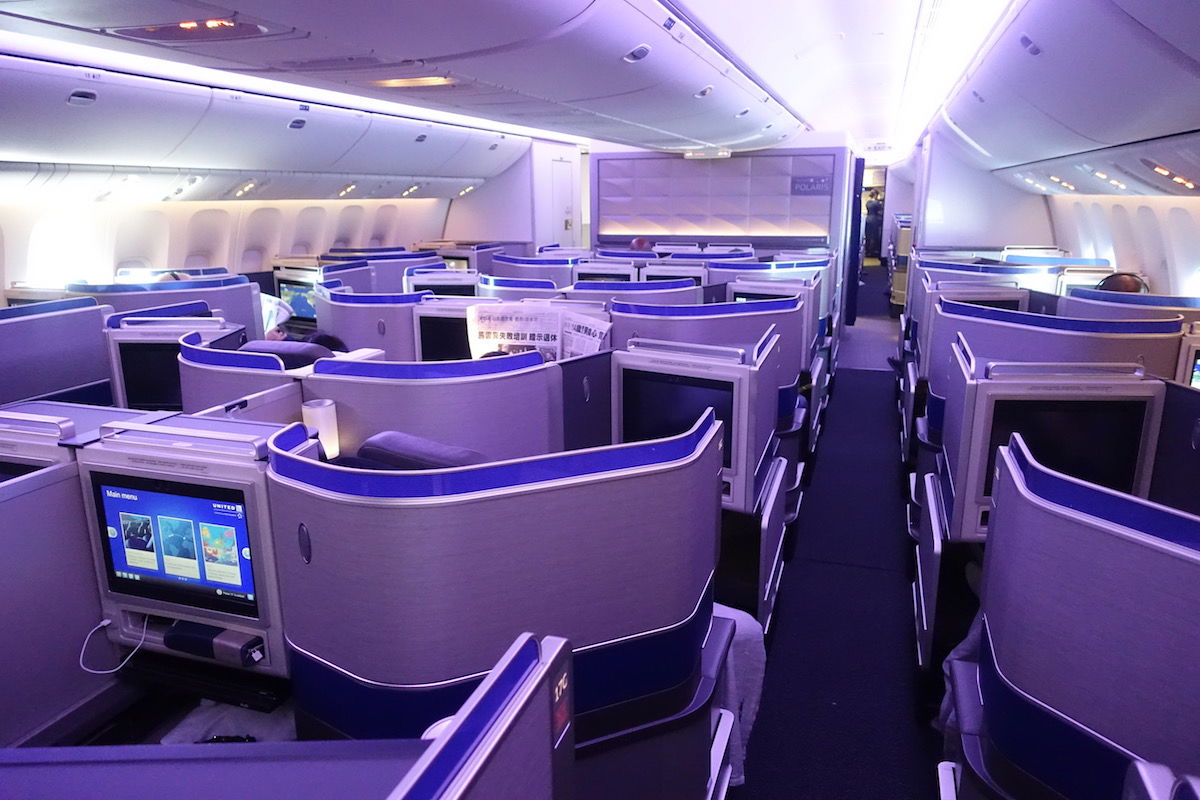 United's 777-300ER Polaris cabin
In terms of maximizing revenue, I tend to think Delta is in the right here. Aside from a few routes, it's tough to sell anywhere close to 60 business class seats with high yields. Heck, when I recently flew United's new 777-300ER business class from San Francisco to Hong Kong, they couldn't even fill the cabin with people willing to pay cash or redeem miles for upgrades — they were able to accommodate non-revenue passengers.
What do you make of Delta's decision to decrease the size of their business class cabin and create a big premium economy cabin?