I'm as frustrated as anyone by the changes that have been made to American AAdvantage the past couple of years. Actually, I'm probably more frustrated than most. I've been loyal to AAdvantage for years, and have witnessed cut after cut after cut, with no innovation. Combine that with American's sub-par onboard product, and there's not much reason to be loyal to them anymore.
However, there's an important distinction that needs to be made. While I'm frustrated with AAdvantage, I'll still gladly collect their miles if the price is right. Any time I write about an AAdvantage promo, someone comments something along the lines of "why would you want to collect AAdvantage miles, they're worthless?"
I think that's unfair. American miles are worth less than before, but are far from worthless.
Why AAdvantage has gotten worse
There are so many reasons that the value proposition of AAdvantage has decreased: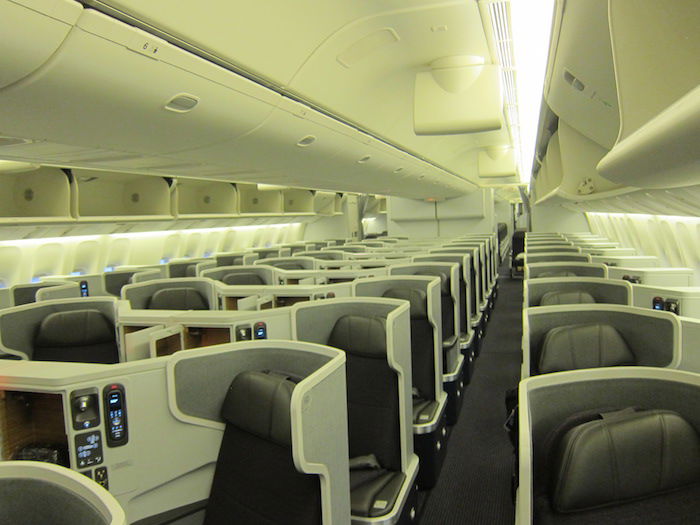 American 777-300ER business class
The list goes on and on, but those are the basics. There's nothing that differentiates AAdvantage from the competition anymore, so the only reason to be loyal to American is if their route network best suits your travel needs.
Why AAdvantage miles have become less valuable
Last year American AAdvantage horribly devalued their award chart. Some of the most popular award redemptions increased in price by almost 70%. International first class redemptions were most adversely impacted in terms of price.
To make matters even worse, American has among the least saver level award availability I've ever seen on their own flights. They'd rather let a first class cabin go out empty than open award seats at the saver level last minute.
There's nowhere this is more evident than between New York and Los Angeles. Last year they raised the cost for a one-way first class award ticket from 32,500 miles to 50,000 miles, and despite that, they still make virtually no seats available, even last minute when the cabin is wide open.
However, there are some other factors that have caused my valuation of AAdvantage miles to go down:
With the electronics ban in place, redeeming miles for Etihad and Qatar from the Middle East to the US is less tempting than before, especially in markets where flying through other regions is also practical
Airberlin has a lot less business class award availability on transatlantic flights than they used to, which was one of the few ways to redeem on transatlantic flights without fuel surcharges
Alaska Mileage Plan now also partners with Japan Airlines, and across the board redemptions are a better value than through AAdvantage, so that eliminates a potential sweet spot of AAdvantage miles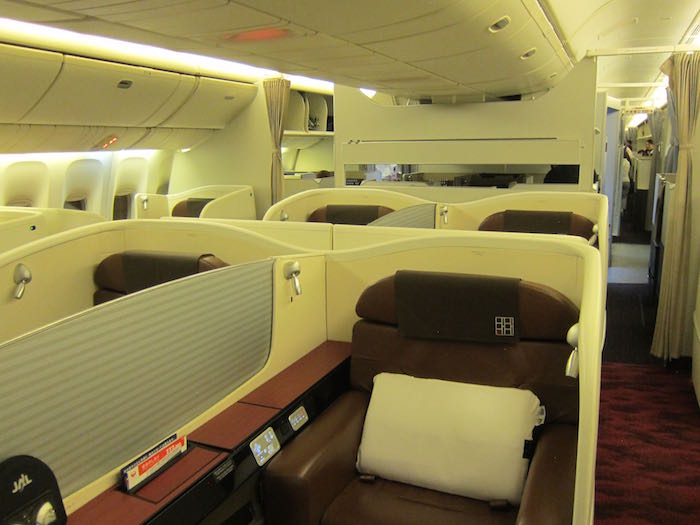 Japan Airlines 777 first class
There are more examples, but I think those are some of the main factors that impact my valuations.
How much are American miles worth now?
In my latest valuation I suggested that AAdvantage miles were worth 1.5 cents each. This already represented quite a decrease in my valuation, because prior to American's devaluation last year, I thought American miles were worth ~1.8 cents each.
Well, I'm now ready to declare that I think AAdvantage miles are worth less than that, though again, certainly not worthless. My new valuation of AAdvantage miles is 1.3 cents each. There's no science to valuing miles, though I consider both relative and absolute factors.
Why the drop in my valuation of American miles? Primarily because the lack of space on American metal, which was both valuable for international flights and for taking domestic flights to international gateways. Furthermore, redemptions on Japan Airlines used to be a sweet spot for redeeming American miles, while now I'd rather redeem through Alaska, as they have lower rates and also allow stopovers, even on one-way awards.
But I can't really in good conscience value American miles less than 1.3 cents each. Redeeming 70,000 miles for one-way business class to Asia, the Middle East, India, etc., is still a very good value. That's like valuing a roundtrip redemption from the US on Etihad, Qatar, Cathay Pacific, Japan Airlines, etc., at ~$1,800, which seems fair.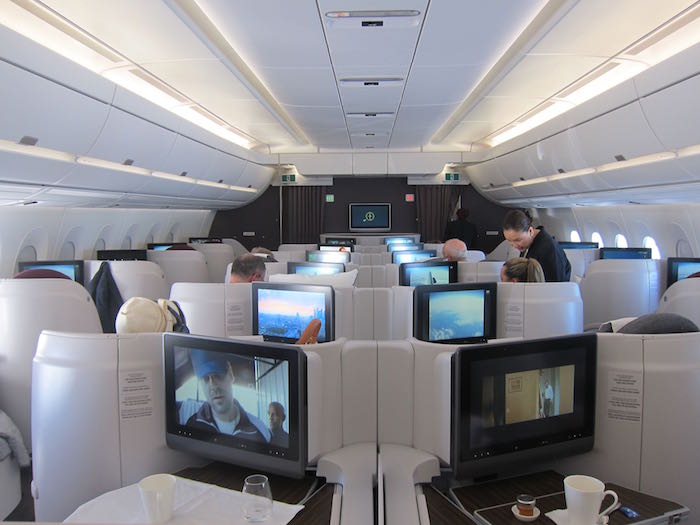 Qatar Airways A350 business class
At the end of the day, business class award redemptions on the above airlines are still pretty wide open, so I can't really drop my value much below that.
Anyway, regardless of how some of you feel about American miles, I'll continue posting about the deals I see, because American miles certainly not worthless. And if anyone truly thinks they are worthless, I'm sure there are plenty of us who would gladly take them off your hands. 😉
What's your valuation of AAdvantage miles nowadays?