Los Angeles International Airport is about to go undergo a huge game of airline "musical chairs."
Over the coming months, Delta is vacating Terminals 5 and 6 (they have most of the gates at Terminal 5, and just a few gates at Terminal 6) in favor of Terminals 2 and 3.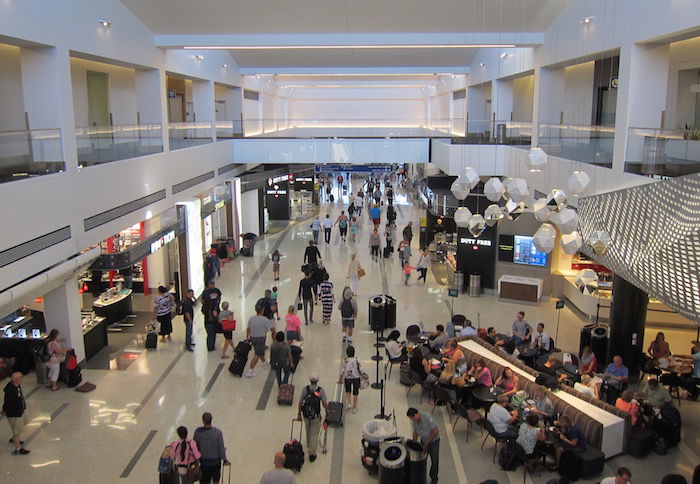 Terminal 2 LAX, which Delta is moving to
This allows them to be closer to their partner airlines, and also closer to Tom Bradley International Terminal.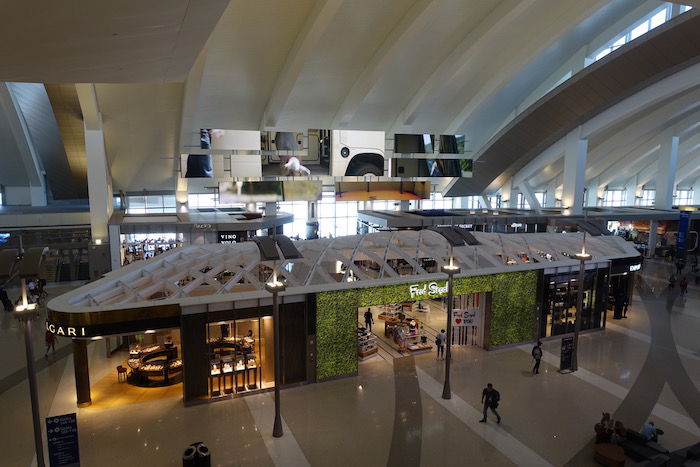 With this move, Delta will be closer to Tom Bradley International Terminal
The catch is that their terminal move means that more than two dozen airlines will have to change terminals. Cranky Flier had a great post last year outlining all the changes, so I'd recommend checking that out.
As far as American at LAX goes, they have Terminal 4, a few gates at Terminal 6, plus a remote terminal for their regional jet operations. Once Delta changes terminals, American will be swapping their Terminal 6 gates for Terminal 5 gates. That's good news in general, since it means all of American's operations will be closer together, as there's an airside underground walkway directly connecting these terminals.
Getting from Terminal 4 to Terminal 5 will be easier than getting from Terminal 4 to Terminal 6.
But it looks like there's other good news as well. American will be opening a new Admirals Club at Terminal 5 LAX. AusBT reports that the former Delta SkyClub Terminal 5 will soon become an American Admirals Club. The story suggests that they're taking over the entire lounge space, which would be great news. American will take over the lounge in May, renovate it, and reopen it sometime this summer.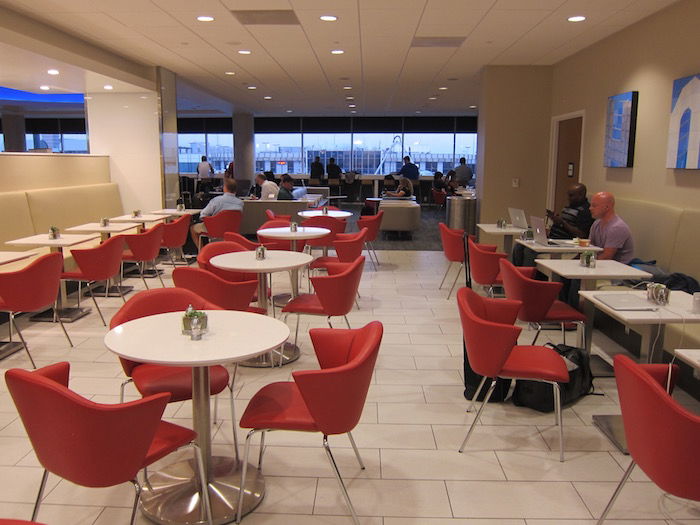 Delta SkyClub Terminal 5 LAX
Currently American has an Admirals Club and Flagship Lounge in Terminal 4, both of which are undergoing renovations. They also have an Admirals Club at their remote terminal. That means that with these changes, American will open a third Admirals Club at LAX.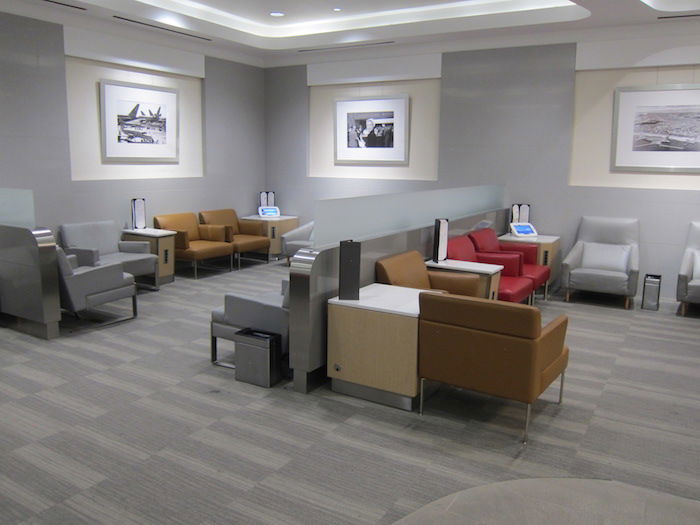 American Admirals Club remote terminal LAX
I've reviewed the Delta SkyClub Terminal 5 before, which should give you a good sense of what the Admirals Club will be like in terms of the layout (however, expect the food & drink selection to be significantly scaled back).
This is great news, since currently American's main Admirals Club at LAX is overcrowded. American will only have a few gates at Terminal 5, so I suspect this Admirals Club will be significantly less crowded than the Terminal 4 one.