In 2014 I first wrote about Baltia Air Lines, which is America's oldest startup airline. They've been in "business" for almost 30 years, except they've never actually flown a commercial flight, despite having owned a 747-200 for over 20 years (which they finally dumped last year, after hiring a consultant who told them it might not be the ideal plane with which to launch an airline — who would've thought?!).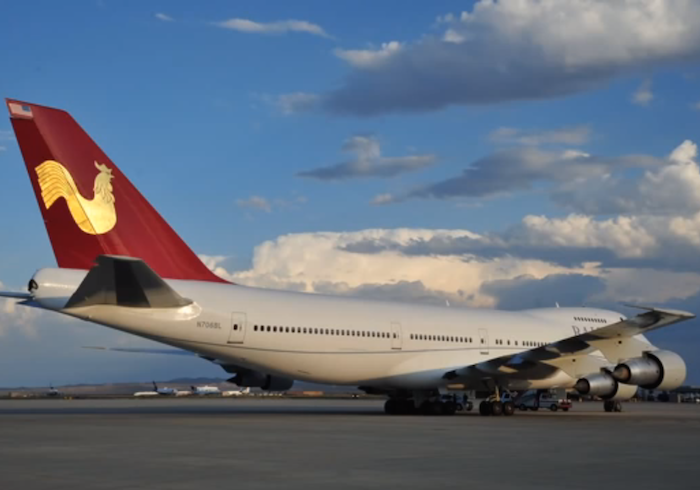 Their business plan was initially to fly between New York and St. Petersburg, Russia, with plans to later expand to other European capitals. For years Baltia has been pretending that they're actually going to start flying some day soon. Bizarrely enough, some people actually believed it, as the airline had a market cap of $70 million in 2014.
Finally early last year the SEC filed charges against one of Baltia's executives, who was accused of misleading investors.
After this shakeup, the airline came up with a new business plan. Rather than flying a 747 between New York and Eastern Europe, they'd instead become a regional airline within the United States, and fly between BALtimore, Trenton, Islip, and Albany.
But then they changed their mind again, and late last year Baltia signed a letter of intent with Kalitta to lease a 767-300. This February they announced that they plan to change their name, execute a reverse stock split, and trade under a new ticker symbol. I wonder why.
Well, yesterday recordonline.com ran a story more about the future of Baltia. A board meeting is happening this Thursday, and during this time they plan to vote on some things. Most importantly:
Baltia Air Lines plans to change their name to USGlobal Airways Inc.
Baltia is planning a reverse split of their stock
These changes are said to provide "a new identity moving forward" and "enhance the acceptability and marketability"
I know what you guys are thinking — this airline is a joke and can't be trusted. But that's not true, guys. 30 years into this project, Baltia's VP of corporate communications insists this is now starting to become a real airline:
"In the last six months, the company has put together a new team with aviation backgrounds and is really moving forward,″ said John Lampl, vice president of corporate communications and part of that new team. "It's starting to become a real airline."
At the moment their business plan involves operating flights from Stewart Airport in New York to underserved European cities:
The reorganized airline wants to fly to unserved or underserved European cities from Stewart. Lampl said destination specifics won't be finalized until Baltia's FAA certification is in hand but added the company's chairman, president and CEO, Anthony Koulouris, will expand on this subject at a press conference following Thursday's board meeting.
Of course Norwegian is launching flights from Stewart to Europe this summer using Boeing 737 MAX aircraft, so at this point it's not exactly a unique concept anymore.
Oh, Baltia…
(Tip of the hat to Tom)