While I've visited the city of Cairo a couple of times before, I've passed through Cairo Airport a countless number of times. This is because airlines publish consistently cheap first & business class fares out of Cairo, so originating there is a great way to score a deal on a premium ticket.
Yesterday I flew roundtrip from Abu Dhabi to Cairo to Abu Dhabi on Etihad. My flight from Abu Dhabi to Cairo was scheduled to arrive at 11:40AM, while my flight from Cairo to Abu Dhabi was scheduled to depart at 1:10PM. Believe it or not, this was actually my first time doing a direct turn on the same plane in Cairo. In the past I've always planned longer layovers to be on the safe side, so I was curious what the direct turn process would be like.
So I had 90 minutes to do a direct turn. As usual, it was an adventure. While not quite as exciting as the transit I had in Cairo in January, I figured it's still worth reporting back on.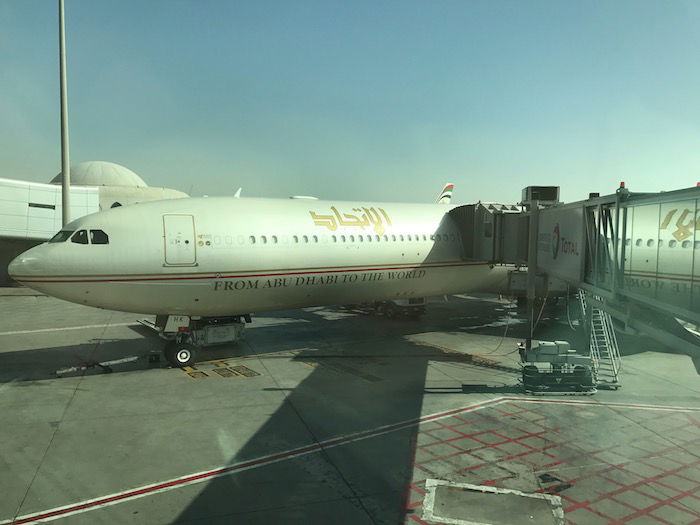 What you need to know about transiting Cairo Airport
Generally I'm extremely skeptical when I travel. In other words, I operate off the assumption that most people can't be trusted, and to always keep an eye on your belongings. Oddly Cairo Airport is one of the few places where I take a different approach.
Transiting Cairo Airport is really an exercise in letting go of self control. If you're a nervous traveler who likes to have full control of everything, don't transit Cairo Airport. Meanwhile if you want an adventure, Cairo Airport can be fun. There are a few basic principles to understand, based on my experience:
Everyone is extremely friendly and helpful, but does things on their time
You'll probably part ways with your passport at least once or twice for an extended period of time
You may think you're going to miss your flight, but the ground crews always come through in the end
You may or may not be asked to bribe/tip
In other words, to quote Ms. Phaedra Parks (who I don't like anymore after this past season of RHOA), you've gotta approach a Cairo transit something like this: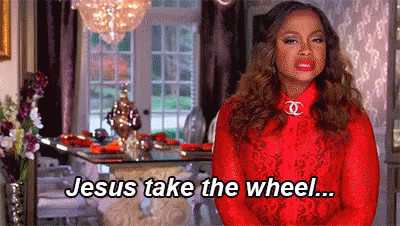 My transit experience in Cairo yesterday
Etihad uses the new Terminal 2 at Cairo Airport, which is beautiful compared to the other terminals. Unfortunately they don't have a streamlined transit process in place, in the same way that other airports would. My flight was arriving late, and by the time I got off the plane, it was 12:15PM, meaning that I had just 55 minutes until departure.
So on arrival I followed the signage to transfers, which led me to a room with no other passengers. There was an immigration officer, and I handed him the boarding pass I printed online for my flight to Abu Dhabi.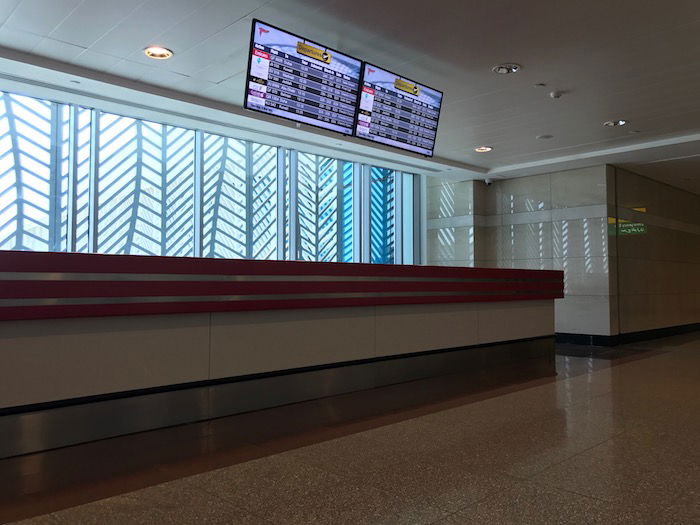 "Hi, I'm flying to Abu Dhabi in about an hour."
"You also come from Abu Dhabi, yes?"
Hah! I love how that wasn't even odd to him, and he even assumed I was doing a direct turn. No questions were asked.
"Please, have a seat, I will be back in five minutes."
He held onto my passport and made a phone call, and then went on what I assume was a bathroom or smoking break. 15 minutes later a lovely lady appears who says "you're going to Abu Dhabi?"
"Yes."
The catch is that the immigration officer had my passport on his desk, and while I pointed to it, she said she needed his permission to retrieve it. She asked if I knew where the guy was.
"He said he'd be back in about five minutes, but it has been 15 minutes now."
"Yes, in Egypt that's what we call five minutes."
Sure enough, a few minutes later the guy returned, and at this point it was less than 30 minutes until departure. The lady escorted me through a bunch of back doors, and by around 12:45PM she said "have a seat, I will be back in about 15 minutes." I didn't ask any questions, and had a seat. She walked off with my passport.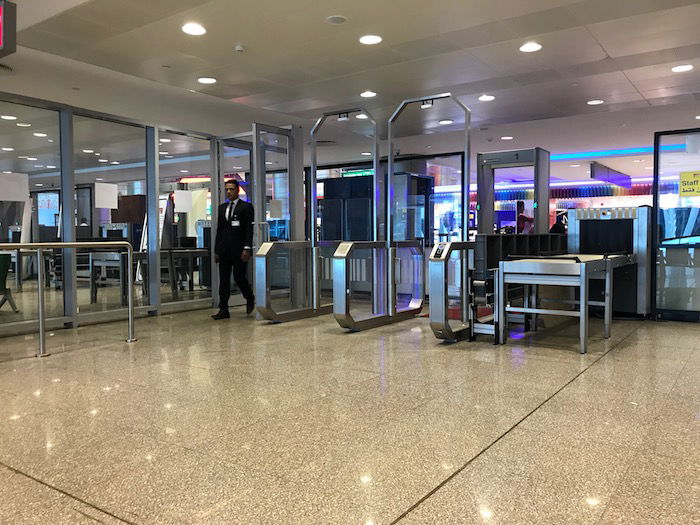 See, at any other airport I'd be worried I'd miss my flight, but Cairo Airport has an unbelievable system of organized chaos that works, and you've just gotta have faith.
About 20 minutes later she returned with my printed boarding pass, and told me to proceed through security. Awesome — I didn't even have to clear immigration or pay the visa on arrival fee!
I've never transited Cairo Airport without being asked for a tip at some stage in the process, and this lady was so lovely that I tried to tip her, but she firmly refused.
I arrived at the gate right at the departure time of 1:10PM, and much to my surprise, boarding hadn't even started.
Funny enough the biggest surprise in my reappearance came from the crew. On the flight from Abu Dhabi to Cairo the cabin manager asked how long I was staying in Cairo. I told her I was flying right back with them. I think she thought I was kidding, because when I got back on the plane she had a look of horror on her face and said "wait, you weren't kidding?"
Bottom line
I know this sounds crazy, but I find transiting Cairo Airport to almost be cathartic. I'm a pretty laid back traveler, but at the same time I'm not usually someone who is at ease when I have a quick turnaround with high stakes (I could be in trouble if I "miss" my flight), and where I'm separated twice from my passport for an extended period of time. However, in Cairo that side of my brain shuts off completely, and I just hope for the best. It works every time.