There's some huge news from Air Canada today. Over a decade ago Air Canada spun off their loyalty program, which is known as Aeroplan. Air Canada's contract with Aeroplan is expiring in a few years, and Air Canada has decided to discontinue their relationship with Aeroplan and take over their loyalty program as of that time, allowing them to build a program from the ground up. I guess you could say they're promising to Make Canadian Loyalty Programs Great Again.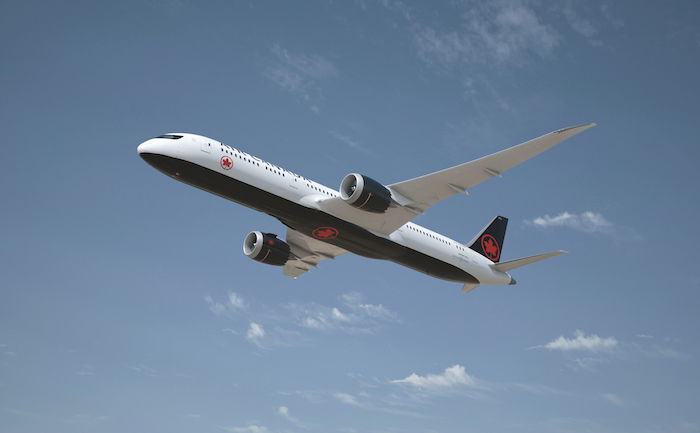 Why Air Canada sold their loyalty program to begin with
About a decade ago, Air Canada made the difficult decision to sell their loyalty program. This was after 9/11 and the SARS crisis, which hit Toronto especially hard. Given that loyalty programs are often airlines' most profitable divisions, spinning off the program got them some much needed cash that they could invest in new plane orders.
Loyalty programs are also huge profit centers, so now that Air Canada is in a better financial situation, they want to take over their program again. Air Canada anticipates that the net present value of the program repatriation over a 15-year period will exceed $2 billion. That's a lot of money!
What's the current relationship between Air Canada and Aeroplan?
In Facebook relationship terms, I'd say "it's complicated." To explain it as simply as possible:
Aeroplan is an independent rewards program, and there are many ways to earn miles with them, including by flying Air Canada, transferring points from Amex Membership Rewards, etc.
Air Canada frequent flyers can earn and redeem miles for Air Canada and Star Alliance flights through Aeroplan
Air Canada presently operates their own elite program (known as Altitude), so the status you earn that gets you upgrades, etc., is directly with Air Canada
For now it's business as usual
Air Canada's contract with Aeroplan is continuing through June 2020, so until then it should be business as usual. You'll continue to be able to transfer Amex Membership Rewards points and Starpoints to Aeroplan, etc. (though I suppose partnerships could also be terminated at some point).
Air Canada is announcing this three years in advance so that they can give a lot of advance notice of this change, and also so they can build a new program based on member feedback. I don't remember the last time a mature airline of this size had the opportunity to build a loyalty program from the ground up, so that's pretty exciting.
What happens in 2020?
Starting after June 2020, miles earned from Air Canada and Star Alliance flights will be credited to the new program, rather than to Aeroplan.
Aeroplan miles earned through June 2020 will stay in Aeroplan accounts, and won't be transferrable to Air Canada's new program. However, Air Canada intends to continue offering Aeroplan members redemption seats after June 2020, with "pricing competitive with other third-party rewards programs." In other words, if you have Aeroplan miles you'll want to redeem them before then, as I imagine we'll see a significant devaluation.
Why Air Canada taking their program in-house is a good thing
I know what many people are probably thinking. "Great, Air Canada is going to enhance the heck out of the program." In reality, however, I view this as a positive. Or at least it has the potential to be a very big positive. Right now there are so many limitations for members due to the loyalty program being run by a third party:
It makes it complicated to take care of passengers during irregular operations
It creates a complicated system, because members have separate accounts with the airline and loyalty program, requiring them to visit two websites, etc.
Often members have to make two calls when making award reservations that involve special requests — one call to Aeroplan, and one call to Air Canada
There's no way to use Aeroplan miles to upgrade on Air Canada, presumably because they couldn't come up with a mutually beneficial way to do so
I had the chance to speak to senior sources at Air Canada this morning, and they assured me that when the program is brought back to Air Canada we can expect mileage upgrades, the ability to redeem miles for ancillary products, award mix & match opportunities, etc. Now that they run their own program again, maybe we'll also see them introduce some interesting co-brand credit cards.
So while I obviously can't make any guarantees about what the future of the program will look like, an airline has more opportunities to create a rewarding and interesting loyalty program if it's offered in-house rather than through a third party.
What does this mean for Aeroplan?
They're obviously in trouble now, as Air Canada was their biggest "customer." I suppose they can continue to operate an independent points program, much like Avios is a general points currency in the UK. However, I doubt it will be anywhere near as interesting as it is now.
Unsurprisingly, Aimia (the parent company of Aeroplan) put out a press release indicating that this wouldn't be in the best interest of customers, and urging Air Canada not to do this:
Aimia and Air Canada have been engaging in discussions and the tenor of the very recent discussions leads Aimia to the belief that Air Canada does not currently intend to renew its partnership with Aeroplan on its expiry in June 2020. The existing agreement and Air Canada's purchasing commitments to Aimia remain in place until June of 2020.

Aimia strongly believes that a renewal of the company's long-term partnership would be the best and least disruptive option for both companies' customers, in particular Air Canada's frequent flyers. While Aimia remains open to further discussions with Air Canada, the company's strategic planning had already contemplated other post-2020 alternatives in parallel with the goal of ensuring that Aeroplan members retain access to a strong redemption offering around air rewards in the future. Given the state of current discussions, we will continue to pursue these alternatives actively.
There are a lot more questions than answers
This is the very first step of what will be a very long process. It's impressive that they're giving three years notice of this, and in general I'm excited to see what a big airline does when they have the opportunity to build a loyalty program from the ground up. We should learn more about the future of the program over the coming months and years, though for now just be aware that Aeroplan will no longer be Air Canada's frequent flyer program as of mid-June 2020, so you'll want to redeem your Aeroplan miles before then.
There are probably two questions that some people are wondering — what does this mean for Aeroplan's relationship with Amex Membership Rewards and other financial partners, and will Air Canada's program impose carrier imposed surcharges on award tickets, as Aeroplan does for many redemptions?
To answer the first question, I was told that Air Canada will consider all kinds of partnerships going forward, and hasn't decided on any particular ones yet. So only time will tell if Amex Membership Rewards will be an Air Canada transfer partner.
As far as carrier imposed surcharges go, I was told that they've certainly heard the feedback from members about general frustrations with these fees on award tickets, and will take that into account when designing the program.
Air Canada: you have a great opportunity to build a great program. Don't screw it up. 😉
What do you make of Air Canada taking their loyalty program in-house? What would you like to see from the new program?