Well, tomorrow is the big day, and I can't wait! I sort of have the same level of excitement that I had when flying in premium cabins was still a total novelty for me, a bit over a decade ago (while I still appreciate and enjoy premium cabins, I'm happy that the excitement isn't quite to the same level anymore, or else I probably wouldn't ever sleep). 😉
As I first wrote about just under a month ago, I'll be flying the Etihad Residence from Abu Dhabi to Sydney. This is Etihad's private three room suite with butler service at the front of the A380 upper deck. I. Am. So. Excited.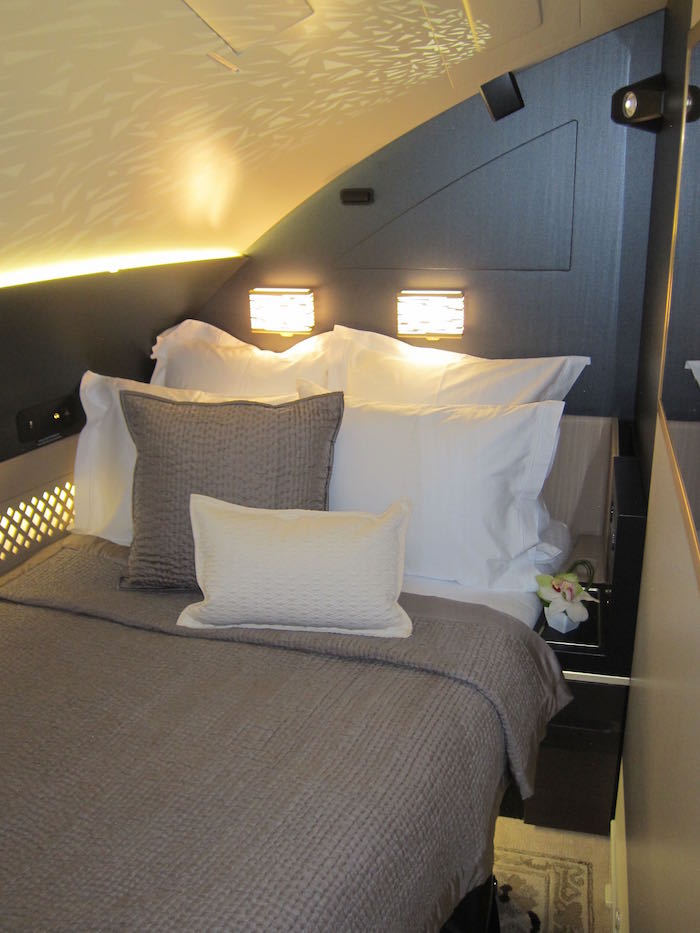 My flight from Abu Dhabi to Sydney departs at around 10PM local time (2PM ET), though I'll be getting to the airport many hours before that, at around 4PM local time (8AM ET). I hope to make this as fun and interactive as possible, so if you're interested in following along, be sure you visit the blog tomorrow. You can expect that I'll be sharing the play-by-play throughout the day on social media, and will also be publishing several blog posts "live," both on the ground and in the air. If you're not doing so yet, be sure you're following along on Twitter, Facebook, and Instagram for all the latest updates. As much as I'm someone who is resistant to change, I'll even try to do my first ever Facebook Live (I'll try to give a bit of advance notice of that, though).
Thanks to you guys for all the support and for making this possible, and also for all the great ideas you've had leading up to the experience. I'm curious to see how Etihad does — it's showtime! Akram, draw me like one of your buildings!
Any last minute requests, suggestions, predictions, etc.? 😉