As you probably know by now, Delta is about to undergo a massive change at Los Angeles International Airport which will affect not only legions of Delta flyers but also flyers on Air Canada, Virgin America, JetBlue, Allegiant, Spirit, and Hawaiian.
Starting this Friday, May 12th, Delta will be moving its operations from Terminals 5 and 6 at LAX to Terminals 2 and 3. The move will take place over the course of three nights (May 12, May 14 and May 16) and LAX will look very different for the Delta flyer when the move is completed on May 17.
Since the upcoming move raises a number of questions, I've tried to come up with some answers for you, based on information provided by Delta, Los Angeles World Airports (LAWA), and the always-knowledgeable contributors on FlyerTalk, particularly in this thread.
What happens if I'm flying out of LAX on Delta this weekend or early next week?
Well, it's tempting to say "chaos," but Delta and LAWA are working together to make sure this isn't the case. What you will want to do is check the Delta app or website religiously to get your most updated gate assignment. There will be days next week when Delta will be operating out of four terminals at LAX (2, 3, 5 and 6).
That said, it's worth keeping in mind that Delta's highest value flights with its highest paying customers will be among the last to vacate Delta's former T5 flagship. According to a Delta representative, Delta's premium LAX-JFK transcontinental route will be the last flight in and out of Terminal 5 — and in no small part due to the fact the entertainment industry's major New York-based "upfront" ad presentations wrap up on May 17. Entertainment executives and celebrities are the holy grail of the transcon route, and Delta has made sure that the terminal move would have the least impact possible on its flights to and from New York.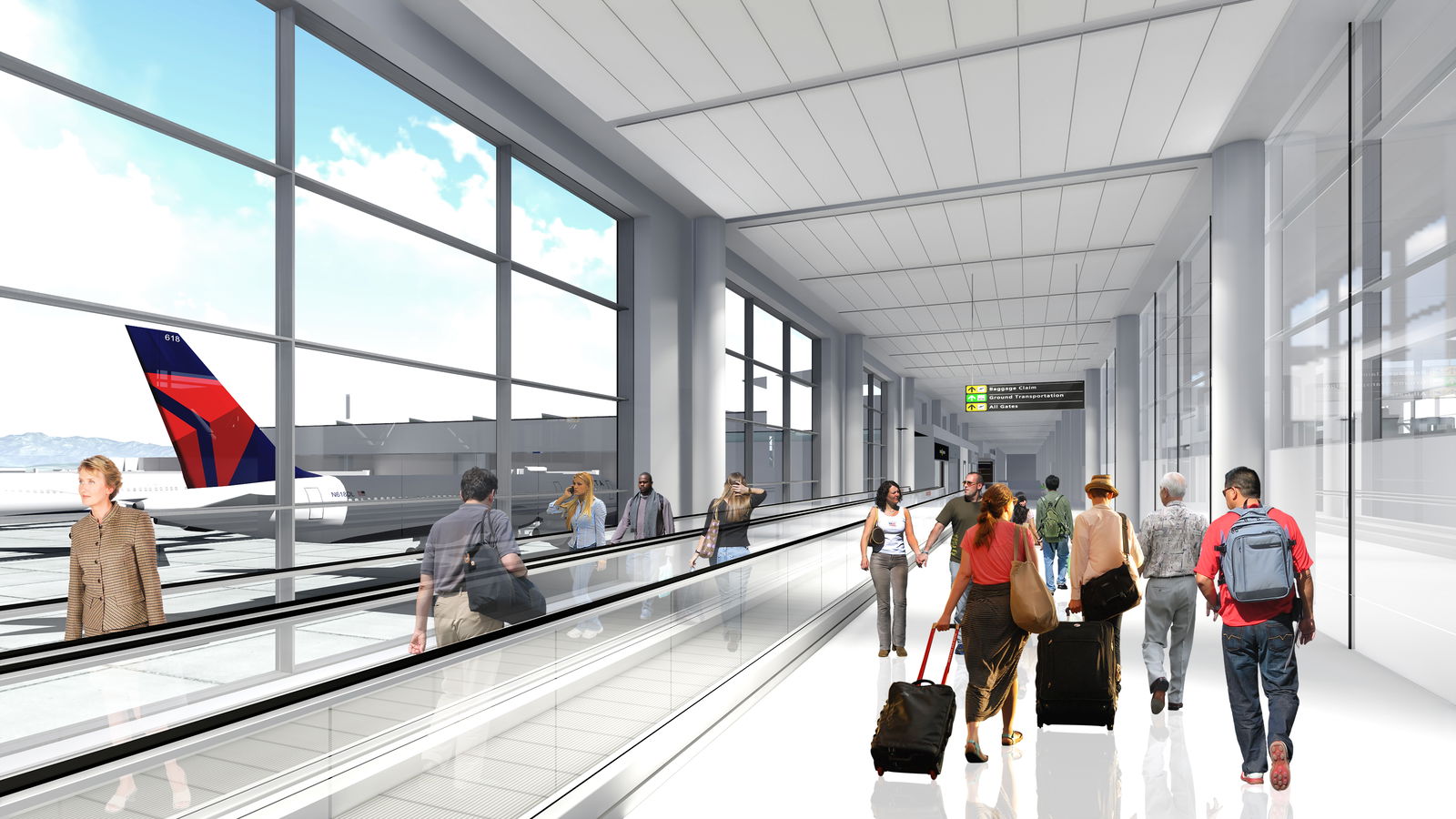 Per the FlyerTalk thread, Delta is moving 4 gates from T6 and 2 gates from T5 to T3 on Friday night, 3 gates from T6 to T2 on Sunday night, and all remaining gates in T5 to T2 and T3 on the night of May 16.
It also goes without saying that you'll want to give yourself plenty of time to get to the airport and plenty of time to get around the airport.
Why is Delta moving terminals?
In short, because flying in and out of LAX has become a royal pain in the butt regardless of whether you fly Delta, American or United. There's a gate squeeze and airlines are running out of capacity. If you fly into LAX regularly, you've no doubt waited on the tarmac for a long time because another aircraft is parked at your gate. Following the T5/T6 -> T2/T3 terminal move, capacity will increase dramatically for Delta. The immediate effect will be to reduce congestion, which I, for one, can't wait for.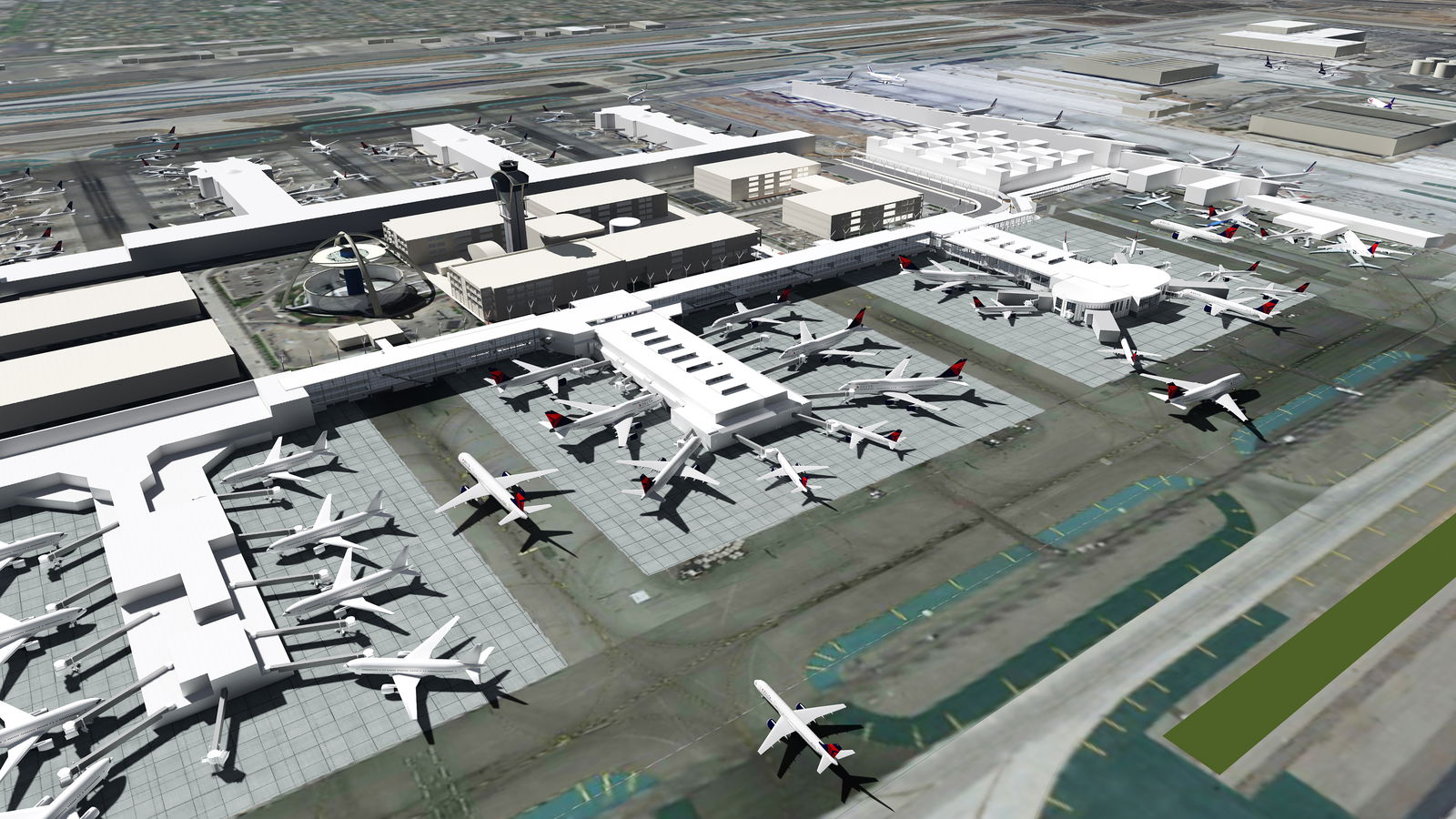 Moving to Terminals 2 and 3 will also give Delta an opportunity to immediately co-locate with its SkyTeam and joint venture partners, including Virgin Atlantic, Aeromexico and Virgin Australia.
And long down the road Delta will have built itself a state-of-the-art "Sky Way" (which is what they're calling the T2/T3 combo) that will be well worth the pain.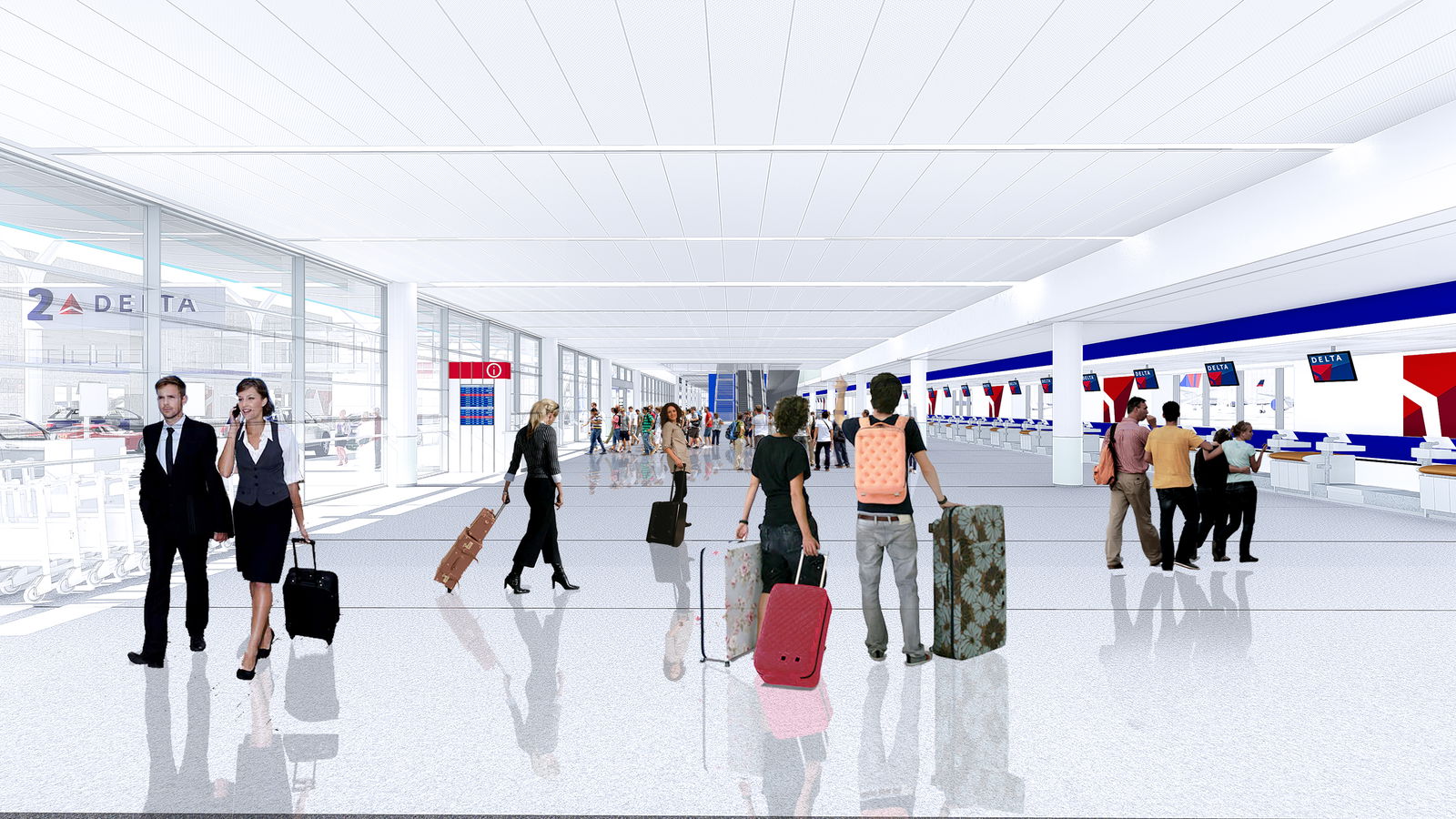 Wait. What pain?
There is no sugarcoating it, and Delta isn't even trying to spin it. There will be interim pain for Delta frequent flyers. Terminal 2 at LAX is actually fabulous. You'll want to fly out of Terminal 2. Terminal 3, on the other hand, is … not. Terminal 3 is one of the worst terminals in the country, much less in California, and to say it's depressing is an understatement. Worse, a new Terminal 3 is still a ways off; the Sky Way won't be complete until mid-2023 — so six years from now.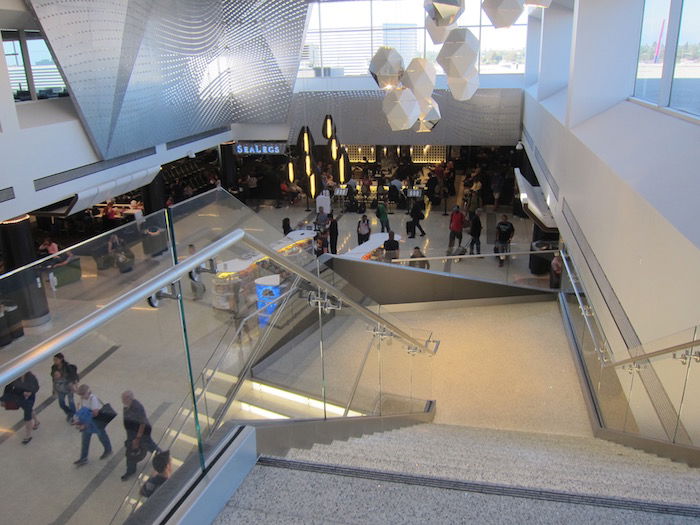 Delta, LAWA and concessionaire Westfield are working together to make Terminal 3 less painful for travelers in the meantime, however. Look for a Shake Shack — and similarly appealing tenants — to populate Terminal 3 soon.
Before we move on, though, I regret to inform you of the biggest headache of all: there will not be a convenient airside connection between T2 and T3 for a while. That's right: there will be airside shuttles, but if you land at T2 and have a connection at T3, you'll need to allow yourself extra time to get between gates.
What will happen to the SkyClub?
The SkyClub at Terminal 5 is already being slowly and subtly stripped of its fixtures, and it will shut down for good as a Delta SkyClub just prior to the last LAX-JFK departure on Tuesday, May 16. Thereafter, it will be modified by American Airlines and turned into a spiffy new Admirals Club, which will hopefully alleviate some of the crowding at American's T4 club.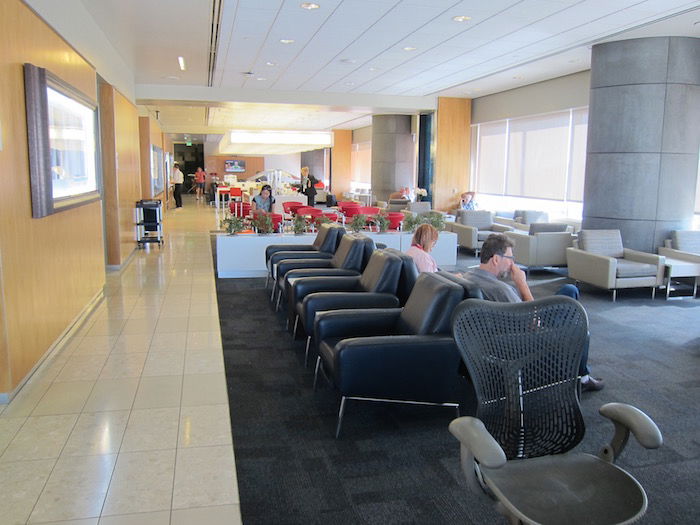 Air Canada's massive Maple Leaf Lounge at Terminal 2, which Ben has reviewed before, will be turned into a SkyClub debuting on Saturday morning. Meanwhile, Delta is converting the small Virgin America Loft in Terminal 3 into a SkyClub, which will open on Wednesday, May 17 but will be undergoing substantial "enhancements" to be unveiled in January 2018.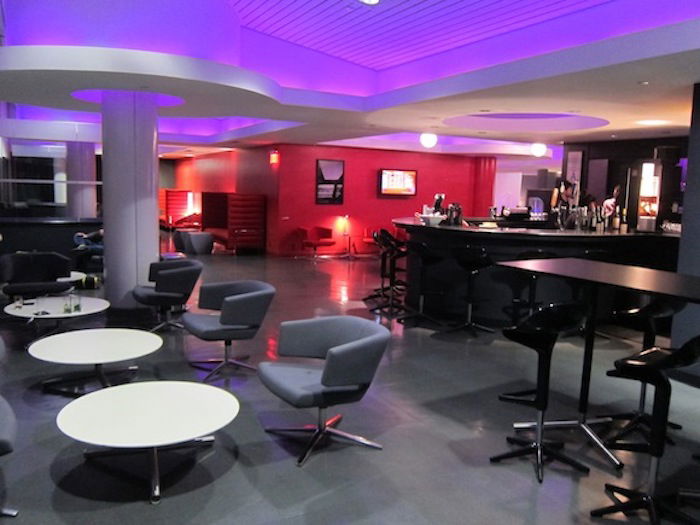 So, during the move you can expect a SkyClub in Delta's "old" T5/T6 node and a SkyClub in Delta's "new" T2/T3 node, although if you're flying out of Terminal 3 during this period the SkyClub in Terminal 2 may not be terribly convenient for you, given the lack of easy airside connection between the terminals.
However, after May 17, Delta will have two SkyClubs, one in each of Terminals 2 and 3, which is pretty much a necessity given the lack of easy mobility between the two terminals for now.
As for what the new SkyClubs will look like, we don't have a whole lot of information, although I suppose we certainly will in just a few days' time. We here on the OMAAT team will make sure to publish reviews of the SkyClubs as soon as we have the opportunity to visit them.
What about the Delta ONE Lounge?
Both Ben and I have reviewed the Delta ONE Lounge at LAX, which is a separate closed-off check in lounge with friendly staff, coffee, juice, water and snacks. It's more of a gimmick than a necessity, and despite spending a lot of money on the venture, Delta is letting the Delta ONE Lounge concept die on the vine for now. With no timeline given, I've been told that Delta will eventually resurrect the Delta ONE Lounge concept, but for now, starting May 13, Delta One passengers will have a dedicated check-in area at Terminal 2, but no "private lounge" to speak of. Oh well – for the customers who absolutely need a private terminal, LAX has got you covered anyway.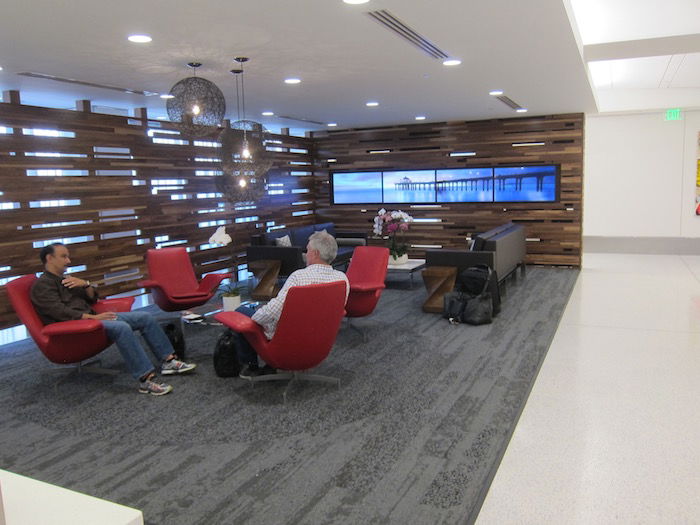 Can you give me a timeline?
Yes and no.
Immediately, yes: the terminal move starts May 12 and ends May 16.
Commencing May 17, 2017, Delta will be located exclusively in Terminals 2 and 3 (and eventually with international operations at TBIT, as well).
Terminal 3's SkyClub "enhancements" will be complete by January 2018.
Per internal documents obtained FlyerTalk — which are in no way confirmed — work on the Terminal 2/3 "head house" — that is to say, landside, and presumably the airside connector between the two terminals — will commence as soon as this November and wrap up by January 2021. Work on the Terminal 2 concourse (what work, isn't clear, as the terminal is about as spiffy and new as you could hope for) is scheduled in April of this year and will wrap up in January 2019.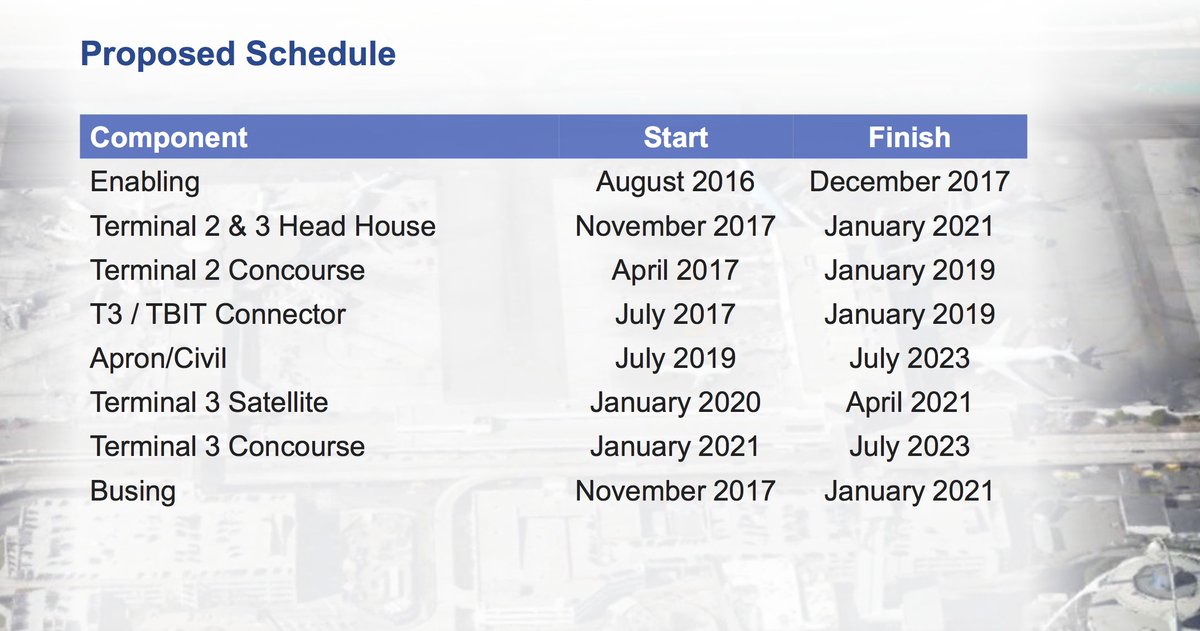 The airside connector between Terminal 3 and Tom Bradley International Terminal will be completed by January 2019.
Finally, Terminal 3 — that disaster of an excuse of a terminal — will be the last to see significant changes, with work on the satellite portion of the building commencing January 2020 and finishing up in April 2021, and work on the concourse scheduled to start in January 2021 and finish up in July 2023.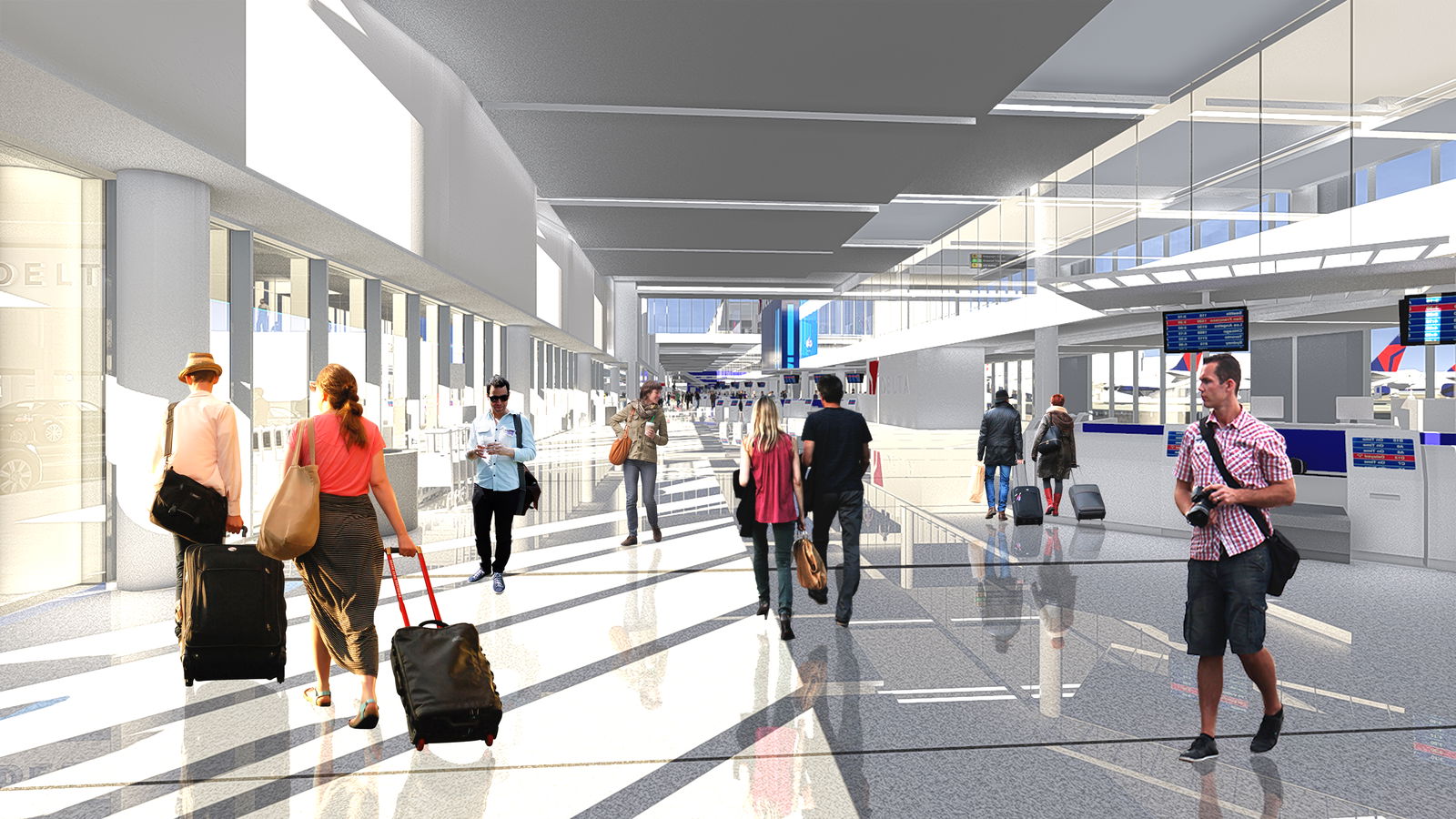 Bottom Line
I can't say I'm thrilled about this upcoming move. Delta flyers at LAX will, besides grappling with the logistical headache on the near horizon, have to face six years of construction at the airport. While Delta passengers will benefit from a lovely Terminal 2, they will also suffer from a decrepit Terminal 3, and getting between the two of them will be inconvenient until at least 2021, it appears. Delta's much-heralded upgrades to Terminal 5, which included a purpose-built VIP lounge for Delta One passengers, will now benefit American Airlines passengers (who will be taking over T5), ironically.
On the flip side, if this means that logistically and operationally Delta will improve by leaps and bounds at LAX, I have a lot to look forward to. At the end of the day, when I land I want to pull up to my gate and deplane. Right now, that's a challenge, but it shouldn't be this time next week. More gates means less congestion, and smarter growth for Delta at LAX, which I personally look forward to.