British Airways flies a Boeing 777 once daily between London and Madrid (mostly for cargo purposes). As an Executive Club member, I paid 12,750 Avois + $22 for my flight.
---
A few days ago I took my first flight in British Airways Club World (Club Europe in a Club World seat to be exact). I went into the flight with extremely low expectations given that most of the blogosphere seems to dislike the product. Granted, I was only flying for two hours from Madrid to London. So no, I didn't get to live in the seat for 10+ hours, but I'd say I had enough time to sense what a 6-7 hour transatlantic flight would be like.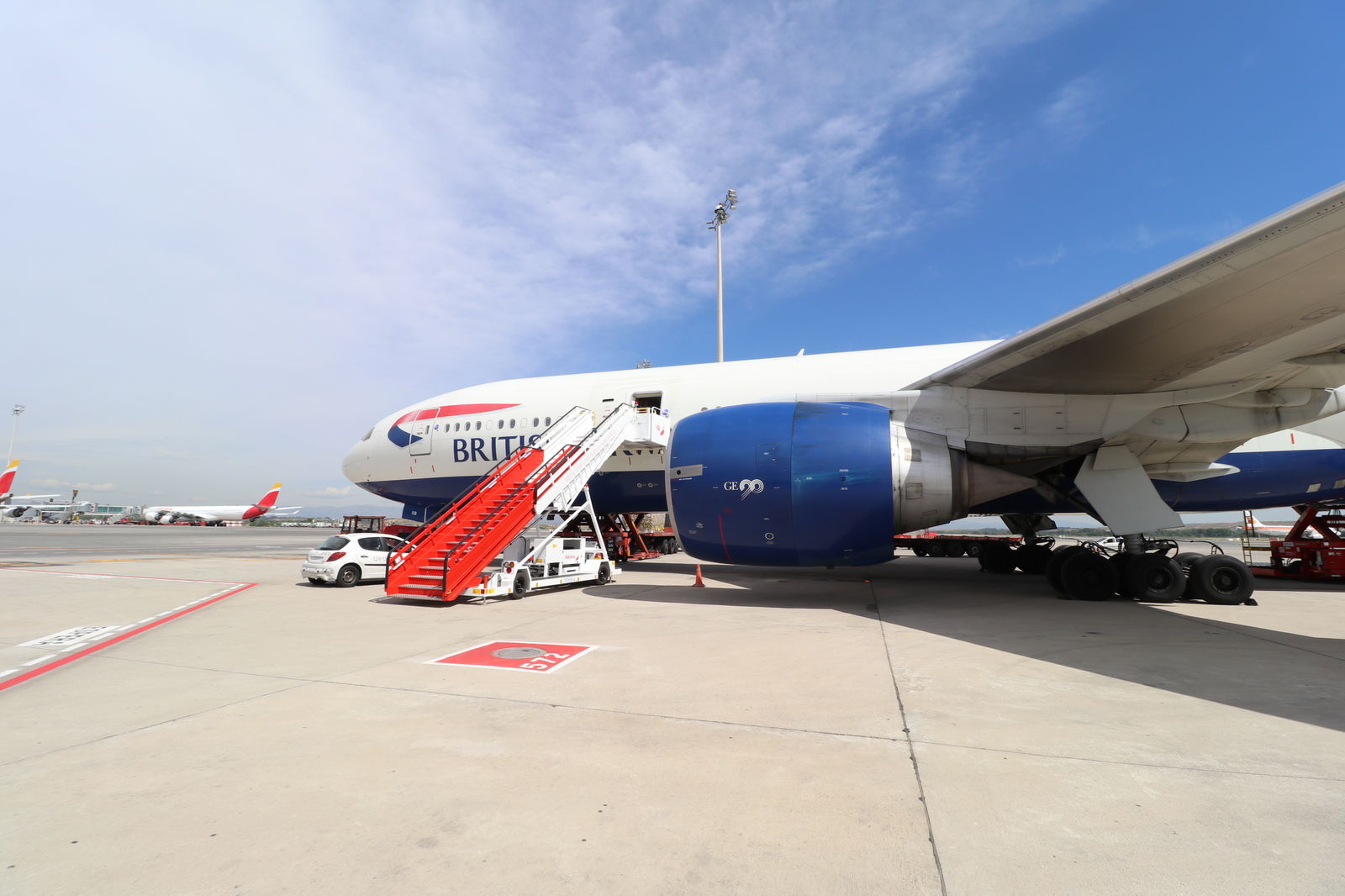 This seat is far from perfect, but in this post I want to share five areas where the Club World seat excelled, in my experience.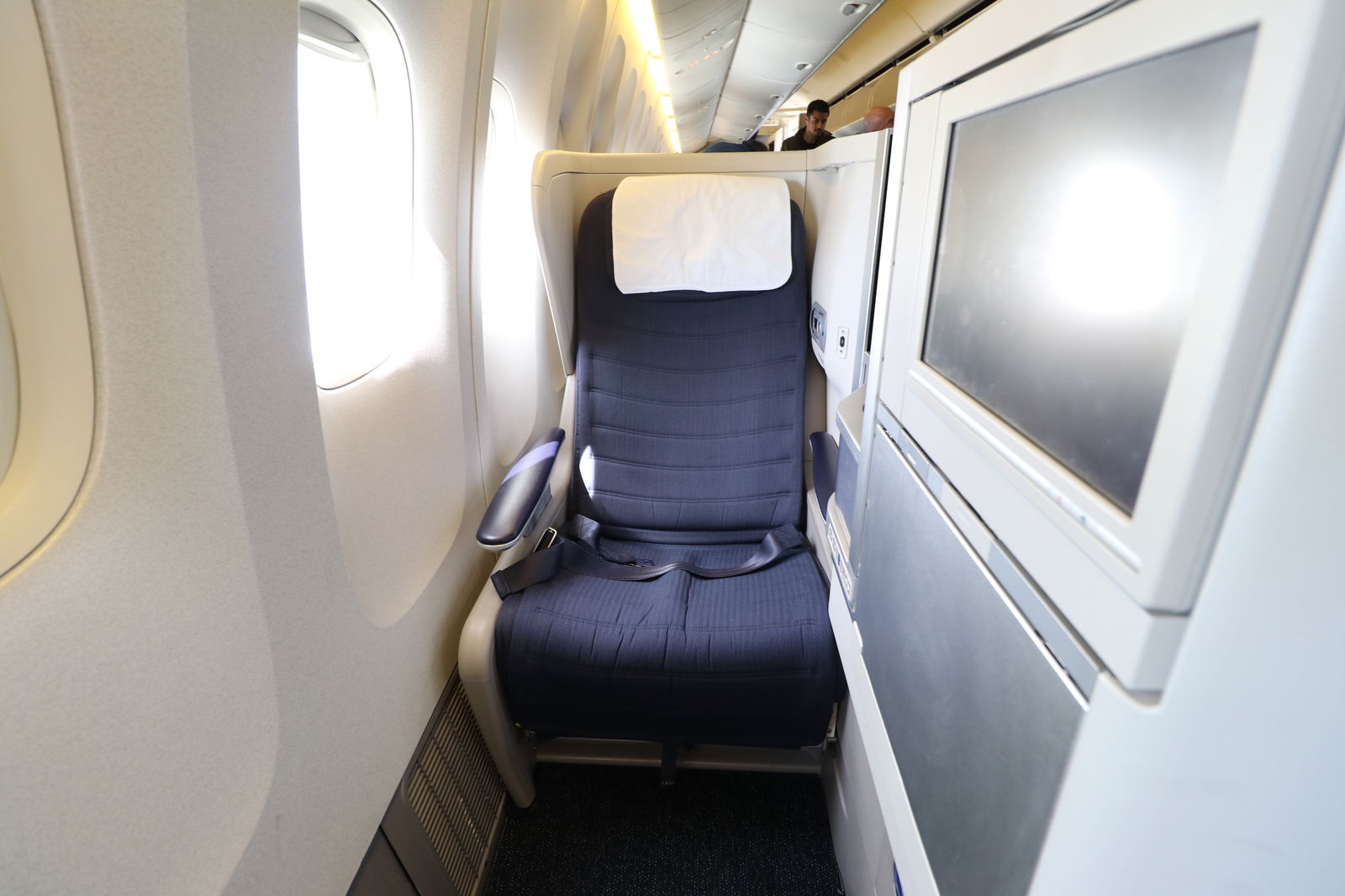 Yes, the seat is old. Yes, the cabin is dirty and yes, it's awkward facing a total stranger for the first 30 minutes of the flight. However, I'd actually take this seat over a standard forward facing or herringbone configuration. Here's why:
The privacy
One thing I was surprised I hadn't seen people emphasize before is how incredibly private the window seats are in this configuration. I'd even say they're even on the same level as the Apex Suites. To me, privacy is the single most important feature in business class, and British Airways does well on this front (but only in the window seats).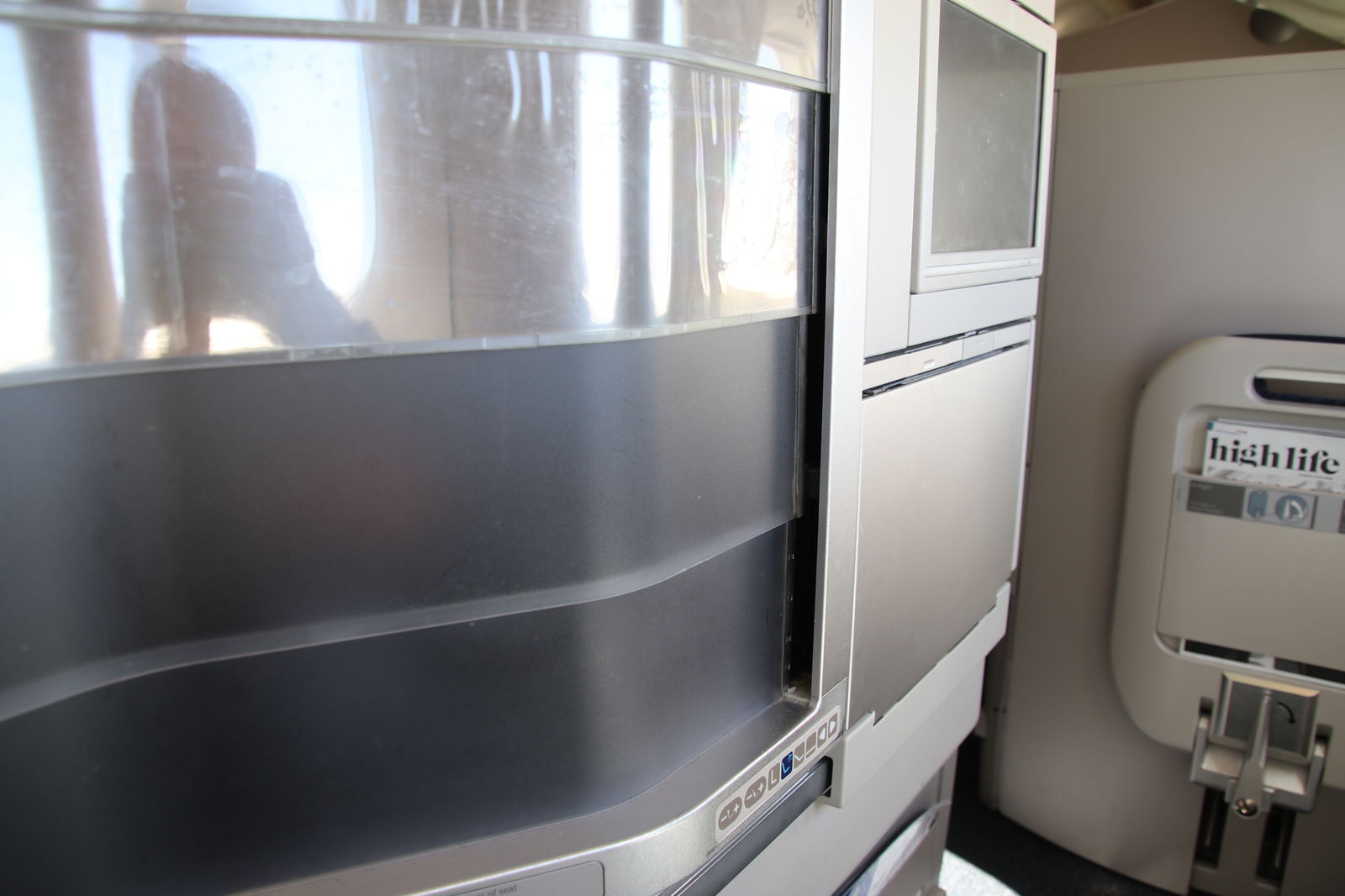 Secure storage
I was expecting the Club World seat to have very little storage since I've never seen a detailed look at the storage space available.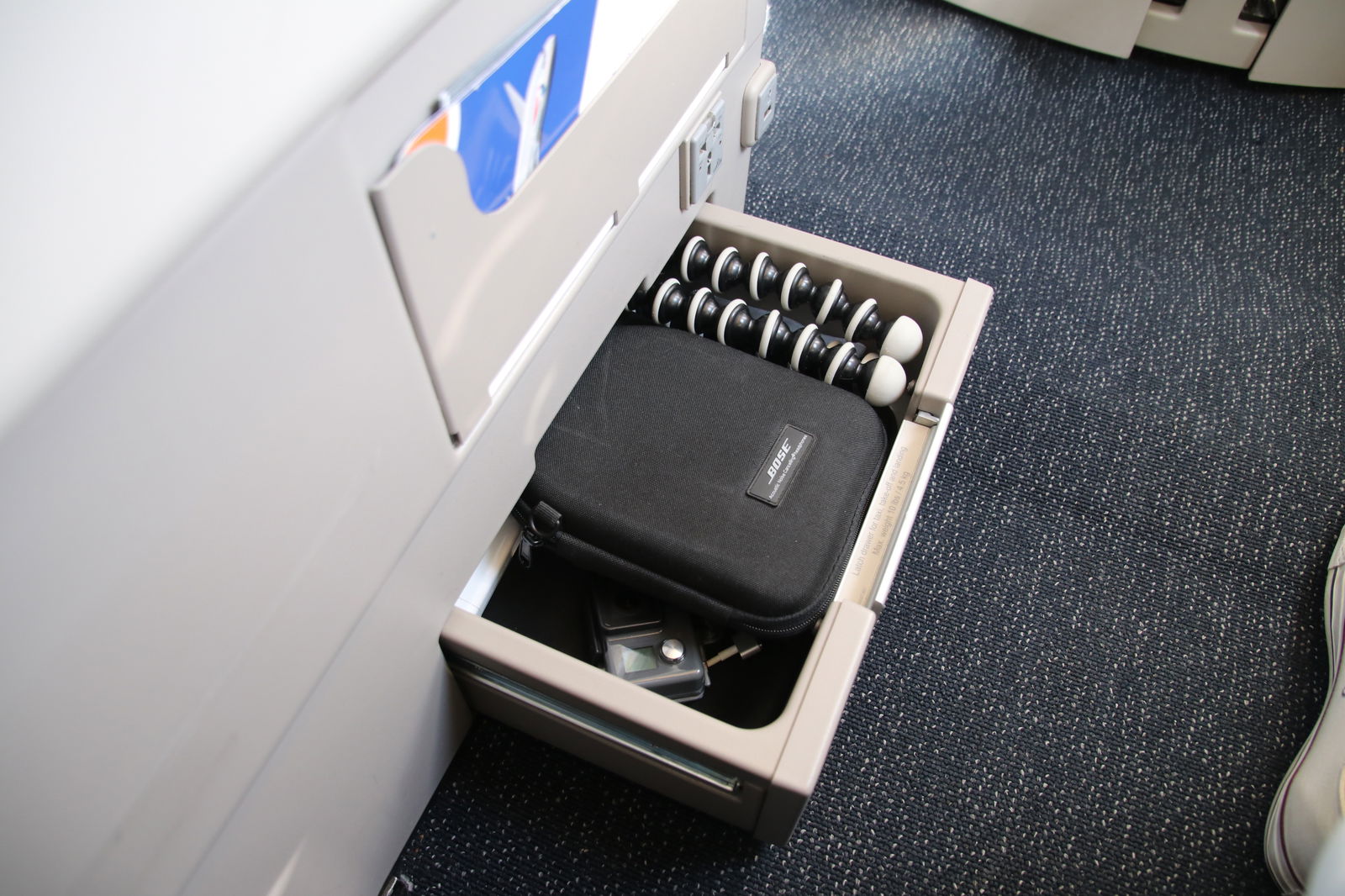 Firstly, I felt way safer storing my valuables in here than exposing them in some forward facing seat or even the Apex Suite. Secondly, the drawer is big. While it's not too clear in this photo, I managed to squeeze in all the following items and close it without a problem: a 13-inch MacBook with a case, a Tamron 16-300mm camera lens, a GoPro, my Bose QC3 headphones in their case, a spare camera battery, a lip balm and a full-size DSLR GorillaPod. I'd like to see someone fit more items than that in most reverse herringbone configurations. 😉
Easily accessible power and USB ports
You'd think airlines would appreciate the value of power and USB ports in 2017, but it seems like many still don't. Perhaps this won't be as important if the electronics ban is extended to Europe, but for now, and on other routes, I value conveniently placed power ports immensely.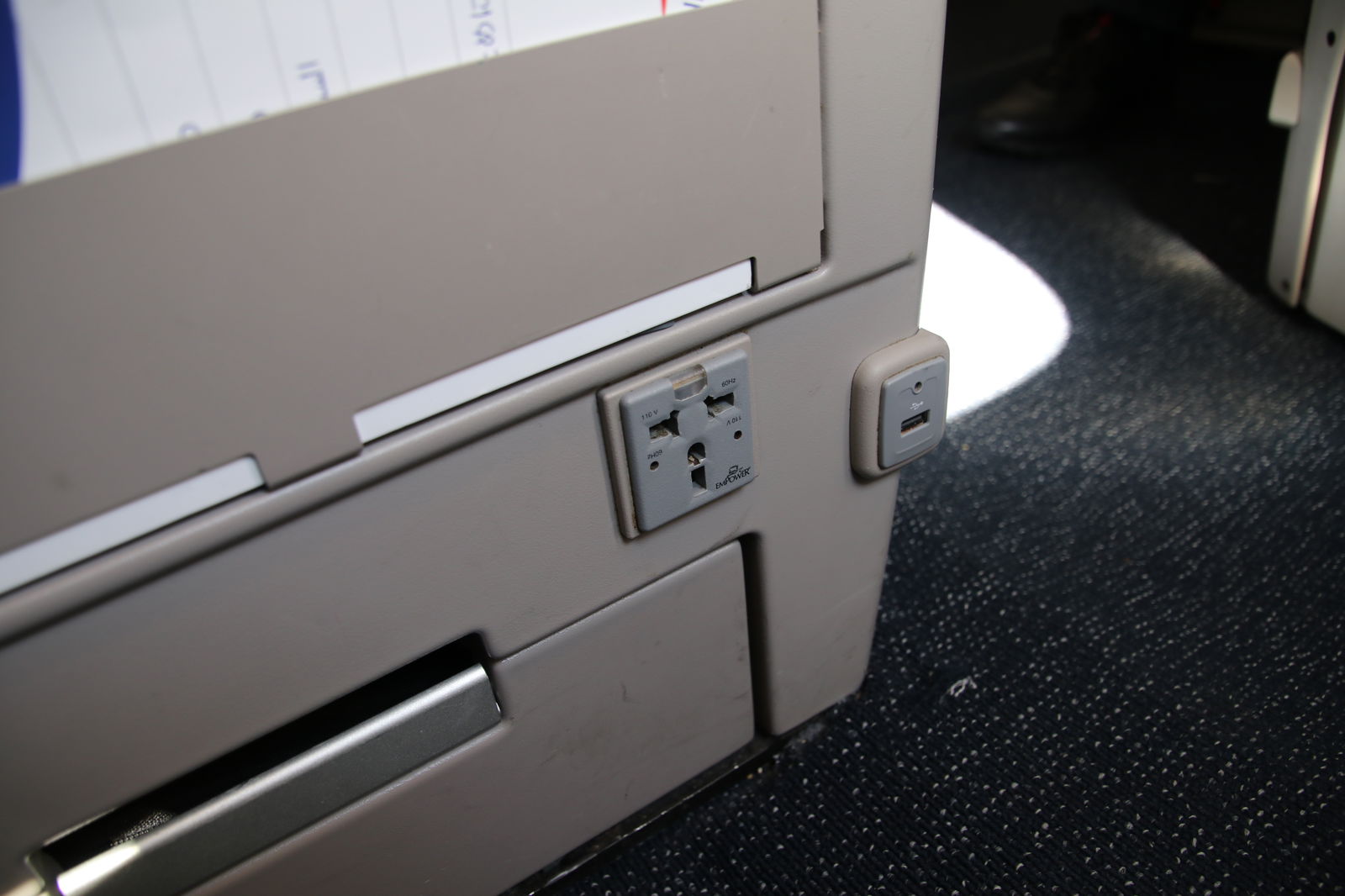 There's one power port and one USB port positioned so that you can easily charge devices in the storage drawer.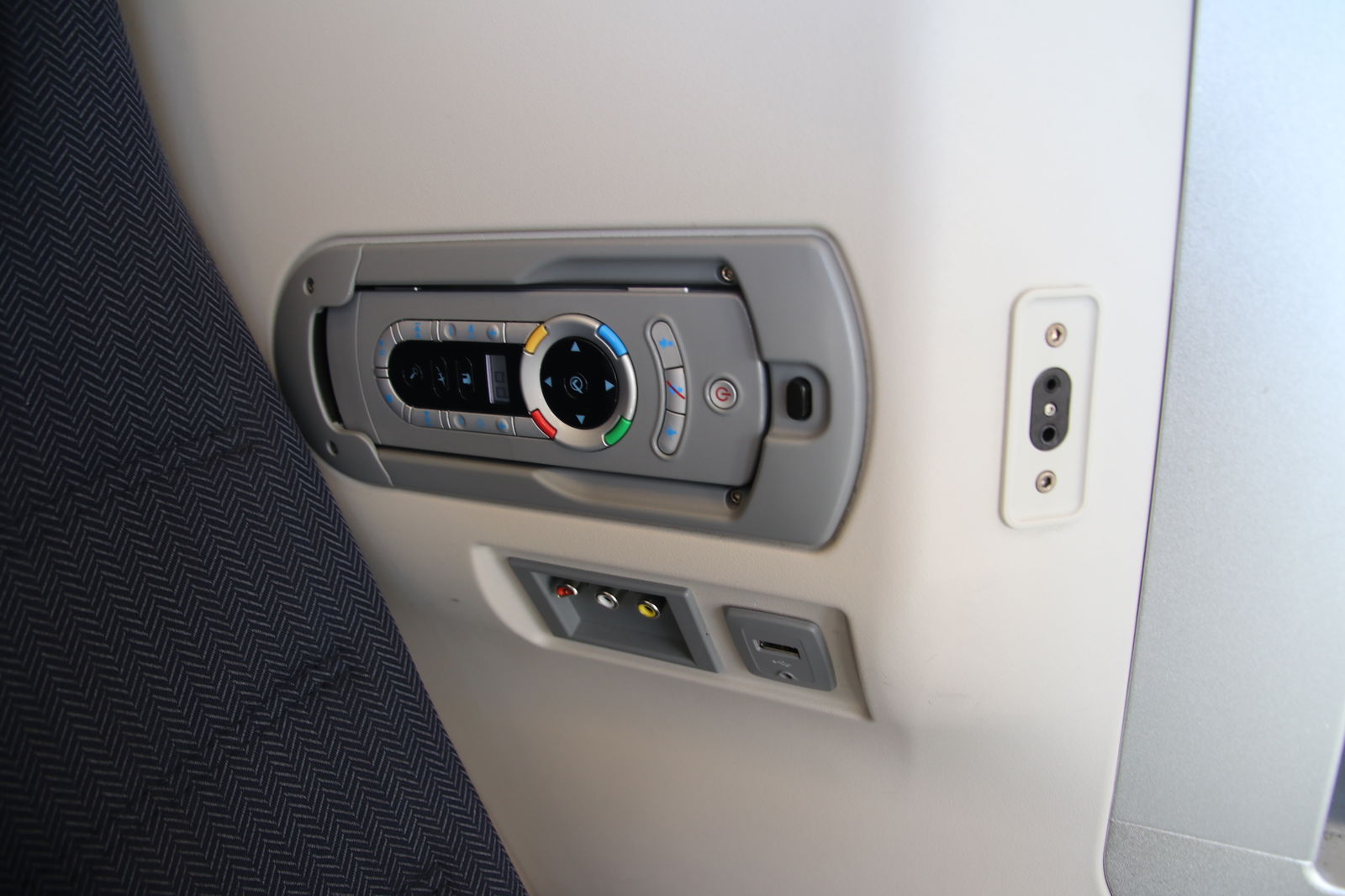 Meanwhile, there's another USB port by the shoulders so you can charge your phone while using it.
A flexible, sturdy tray table
Am I the only person who appreciates a movable tray table?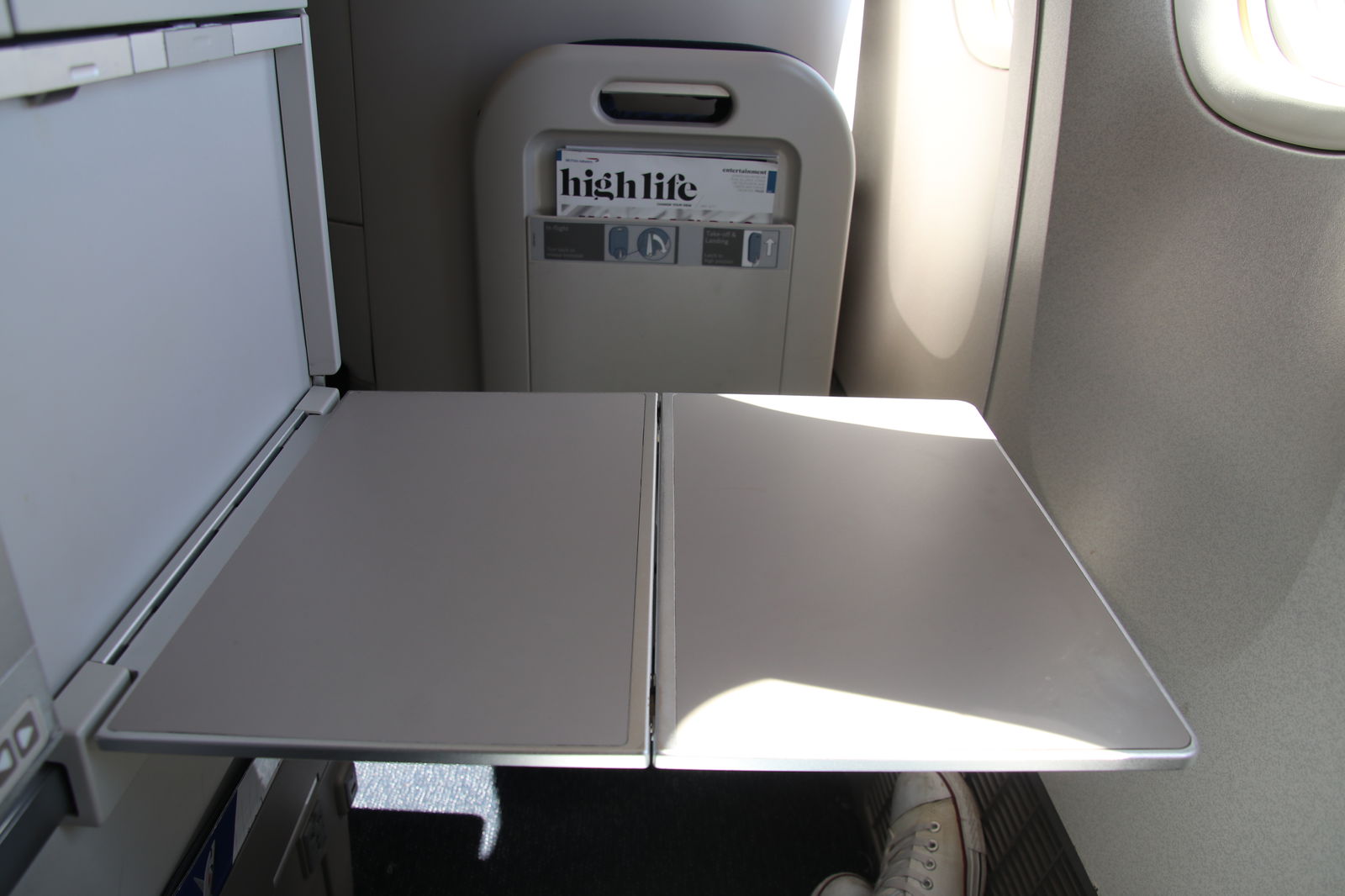 Not only can this table be moved backed and forth by more than a foot, but it can also be easily folded so you can visit the lavatory without packing all your belongings or putting them in your seat.
British service
For those who don't know, I was born and grew up in London. While Brits can have their bad days, I generally view them as some of the most service minded people in Europe. The crew on my flight were absolutely fabulous. Even though our flight time was less than two hours, I was addressed by name and personally welcomed by the purser at my seat (probably due to my Executive Club Bronze Status, which isn't much to flaunt). When I told him I had one more flight to get to Executive Club Silver, he was genuinely excited for me.
I know crew can vary widely, but I'd generally be surprised to have better service on an American carrier than on British Airways.
Bottom Line
I understand where the frustration with British Airways comes from. Sadly, they're hurting their brand and reputation with the way they're cost-cutting in economy class. There are flaws in their premium services as well, particularly the Club World soft product on long-haul flights from what I hear, but I think they deserve some credit. The now aged Club World seat still offers many unique features that can be hard to find in new cabins on other airlines.