This has been quite a week on the travel front, between the horrible tragedies in Brussels, the aftermath of the FlyDubai crash in Russia, the highs and lows of the Starwood/Marriott merger, and the American devaluation.
I spent the first part of my week redeeming as many American miles as possible, while I spent the second part of my week being sad about the new redemption rates… but I think I'm finally over it. 😉
This coming week I'm off to Beijing for one of my last mileage runs under the old AAdvantage system, where miles are awarded based on distance flown rather than how much the ticket cost. It will also be my first time on the American Boeing 787.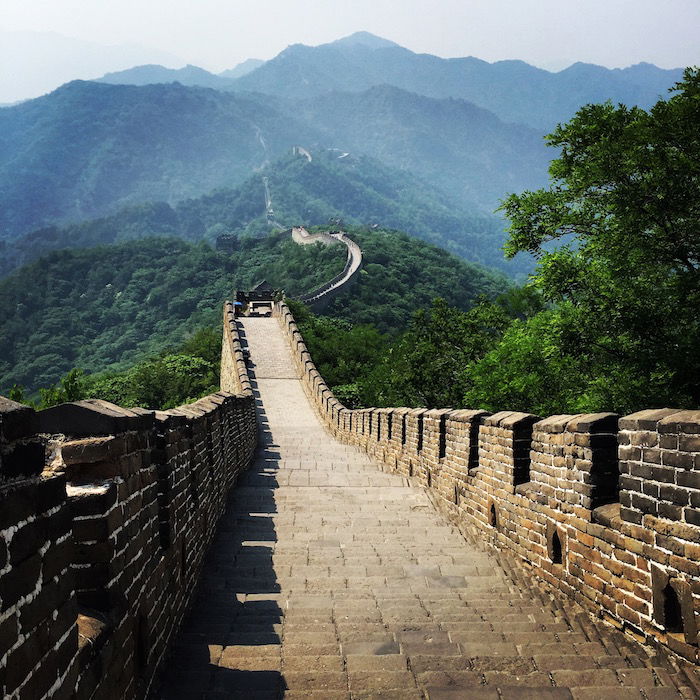 Featured Stories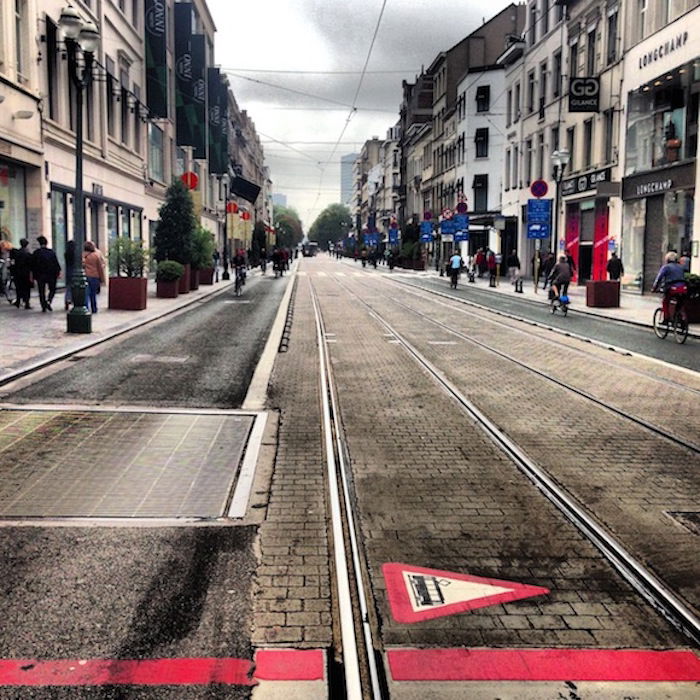 I think by now we all know about the tragic events which occurred in Brussels on Tuesday, where explosions went off at the airport and in a subway station. As of now the death count is 34, with dozens more injured.
The attack has been getting a lot of media attention in the US, and understandably so. That probably partly has to do with the fact that for many Americans, an attack at an airport or subway station in a major European city seems relatable. Maybe Brussels is in your summer travel plans, or otherwise maybe London or Paris are.
This has caused the US State Department to issue a European travel alert, warning Americans of the risks of traveling to Europe through June 20, 2016. So should you change your travel plans?
---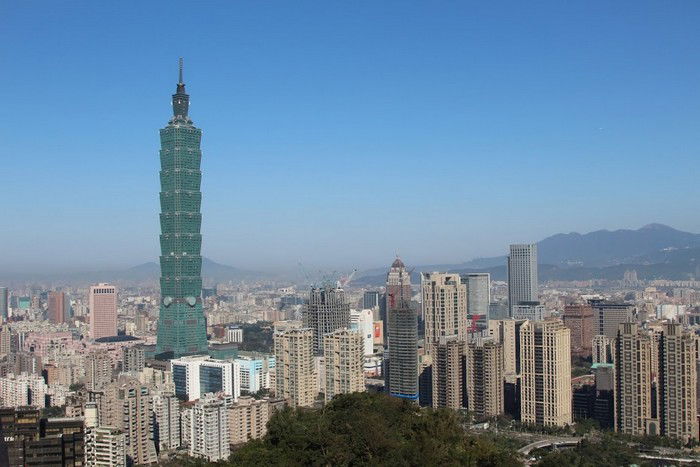 Travis and his family spent Chinese New Year visiting Taipei with some friends, in part due to the very good fare sales we've seen to Asia lately.
Traveling with five kids under the age of five is a dramatic contrast to my travels, and this report is chock-full off tips on how to manage and plan for an international family trip.
---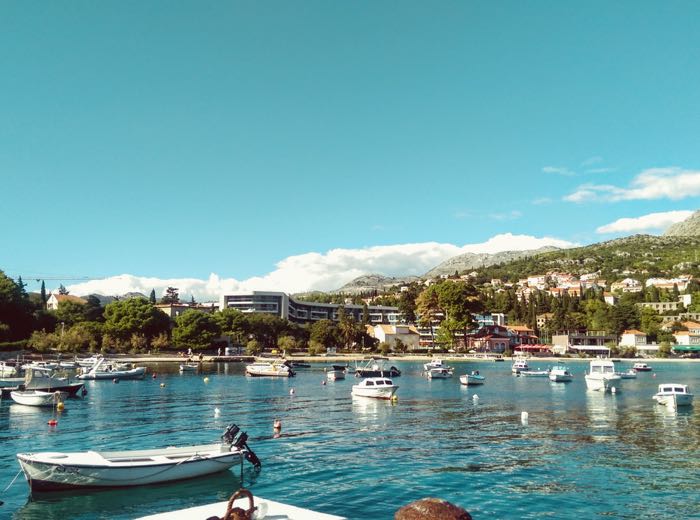 As you may have heard, the Starwood American Express cards are offering their highest ever sign-up bonus through March 30th.
These are popular cards, and for good reason. There are some pretty fantastic uses of Starpoints, whether it's transferring SPG points to airline partners, redeeming points for unique SPG Moments, or indulging in luxury hotel stays.
But did you know you can turn the points you'd earn from one signup bonus alone into ten (or more) free hotel nights?
---

TIPS: Earning Miles & Promos
Why You Might Want To Apply For SPG Amex(es) Today…
Save 10% On Your Cell Phone Bill With Amex Offers
New Citi Costco Card Is Better In Every Bonus Category
Ten (Or More) Free Hotel Nights
Starbucks Introducing A Chase Prepaid Card
JetBlue Card & JetBlue Plus Card Benefits
Details Of Hyatt's Awesome Upcoming Promotion
How Much Are American Miles Worth Post-Devaluation?
Earn 2x Amex Points With Amazon
Getting Approved For SPG Business Amex As A Sole Proprietorship?
Why The IHG Priceless Surprises Promotion Wasn't Rigged
Targeted Bonus On The Purchase Of Hilton Points
TRICKS: Redeeming Miles
How To Book Marriott Cash And Points Stays
How You Can Still Book Cheap Cathay Pacific First Class Awards
More Adele SPG Moments Available (This Time in LA)
35 Hilton Hotels Are Changing Award Categories Next Week
Alaska Airlines Now Lets You Redeem Miles For TSA PreCheck
6 Awards NOT To Book Before American's Devaluation
Last Chance: Redeem Your American Miles Before They Devalue
TRAVEL With Ben (Lucky)
Why Frequent Travel Can Lead To Sadness and Loneliness
Should You Avoid Europe Because Of State Department Warning?
6 Places I Want To Visit In 2016
Should You Visit Mauritius? Here Are My Impressions
Coming Up: Air Tahiti Nui & Fiji Airways Business Class Reviews!
REVIEWS & Trip Reports
6 Things To Do In Taipei With Kids
Review: Grand Hyatt Taipei
Review: United Transpacific Flights In Economy
Introduction: Chinese New Year In Taiwan
NEWS & Updates
Incredible Video Of JetBlue Plane Landing Without Nose Gear
Does The Lack Of Regulation Make Gulf Carriers Unsafe?
Here's Why A Florida Town Is Subsidizing Uber
Flight Attendant Caught With 70 Pounds Of Cocaine Turns Herself In
Baltia Air Lines: You're Drunk, Give Up Already
Anyone Want To Buy An Airline? Virgin America Hopes So!
Japan Airlines Announces New 777-200ER Business Class Seat
AT&T iPhone Users Can Now Use Wi-Fi Calling When Traveling Abroad
American's New Los Angeles To Hong Kong Flight Now Bookable
Qatar Airways Flight Diverts After Father-Son Fight Causes Damage
Marriott's Outlook On Their Loyalty Program And Hotel Brands
Korean Air Chief Insults Pilots On Facebook
Is It Fair To Single Out FlyDubai For Pilot Fatigue Issues?
Over A Dozen Dead After Explosions At Brussels Airport Check-In Hall
Uh Oh: The Starwood & Marriott Merger Is Back On
Kuwait Airways' Controversial London To New York Flight Is Still Operating (Sort Of)
Flight Attendant Flees LAX After Being Caught With 60 Pounds Of Cocaine
First American Hotel Opening In Cuba This Year
Malaysia Airlines Is Bringing Back The 747!
Costco Will Switch From Amex To Visa On June 20, 2016
Those Must Be Some Tasty Shrimp!
Rumor: American Eliminating Tickets Holds As Of April 1, 2016
---
I hope everyone has a great rest of the weekend!