It's not unusual to hear about flight diversions resulting from fights between passengers. However, this one is pretty unique.
This morning's Qatar Airways Airbus A320 flight from Doha to Islamabad, QR614, diverted to Lahore after a fight broke out between a father-son duo. Apparently it was so physical that damage was done to one of the plane's windows, at which point the pilots decided to divert.
The return flight from Islamabad to Doha was canceled. Given that Qatar Airways' management is very good at marketing/covering up negative situations, I'm surprised they gave "Diverted" as the reason, and not "Complimentary Stopover." 😉


Islamabad and Lahore are only ~160 miles apart, so it must have been a pretty bad situation if the pilots decided to divert, given that ~160 miles translates into less than 20 minute of flying at cruise altitude (and that's on the high side, given that Lahore isn't even directly on the way to Islamabad).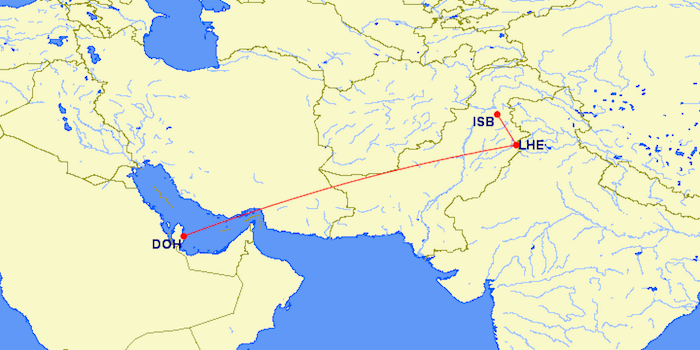 So, what exactly happened? Per qatarday.com:
According to sources, a father-son duo, Khalid Hussain and Khurram Khalid, brawled during the flight and amid the ruckus, one of the men smashed window glasses of the jet.

Sensing deteriorating mess between the passengers, crew members alerted the pilot who immediately moved the plane towards nearest location and landed at the Lahore airport.

After the landing, Airport Security Forces arrested the two men who are residents of Jhelum.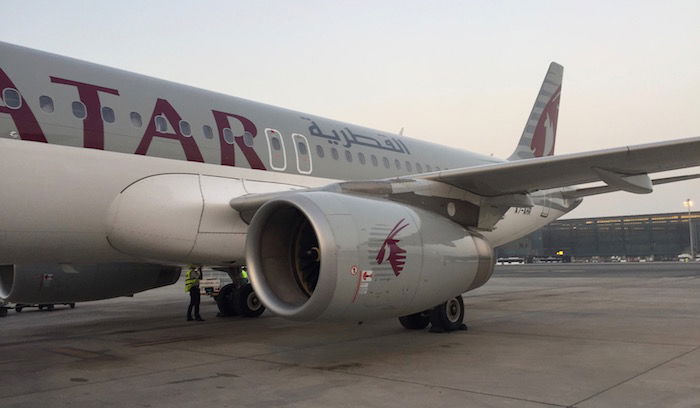 My guess is that there was damage to the plastic casing of the window, rather than the window itself. But still, I'm not sure what's going through peoples' heads when they cause a ruckus on a plane (or perhaps the problem is how little is going through their heads).
The fact that the fight was between a father and son makes it all the worse…
(Tip of the hat to Gaurav)