Over three years ago Starbucks' loyalty program went revenue based (time flies, because I feel like this was just yesterday). Well, it has now officially been confirmed that Starbucks will be greatly adjusting their program as of April 16, 2019.
How Starbucks' loyalty program works
The way the program is structured, you earn 2 "stars" per dollar spent, and you need 125 stars to earn a reward. In other words, you earn a reward for every $62.50 spent.
Get the most points for dining purchases with these cards:
A "reward" can be just about anything, whether you want a small black coffee, a lunch sandwich, or a frappuccino with a dozen modifications. A lot of people make a game of seeing how expensive of an item they can get for "free" using their stars.
At the beginning of the month it was rumored that changes would be made to the program, and they've now been confirmed.
Starbucks Rewards changes as of April 16, 2019
Starbucks Rewards will be radically changing as of April 16, 2019.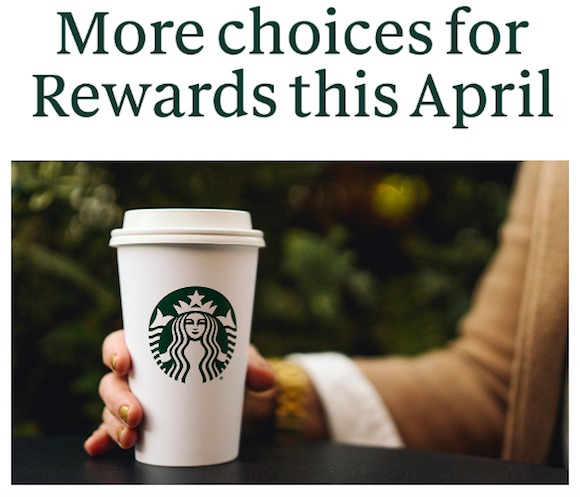 First of all, the earnings side of the program will remain the same, so it's just the redemption side of things that's changing.
Essentially Starbucks is planning on ditching the fixed cost for all redemptions, and rather plans on charging a different number of stars for different rewards. Now rewards will cost anywhere from 25 stars to 400 stars. The pricing will be as follows:
25 stars gets you a drink customization, like an extra espresso shot, dairy substitute, or a dash of your favorite syrup
50 stars gets you a brewed hot coffee, bakery item, or hot tea
150 stars gets you a handcrafted drink, hot breakfast, or parfait
200 stars gets you lunch sandwiches, protein boxes, or salads
400 stars gets you select merchandise or at-home coffee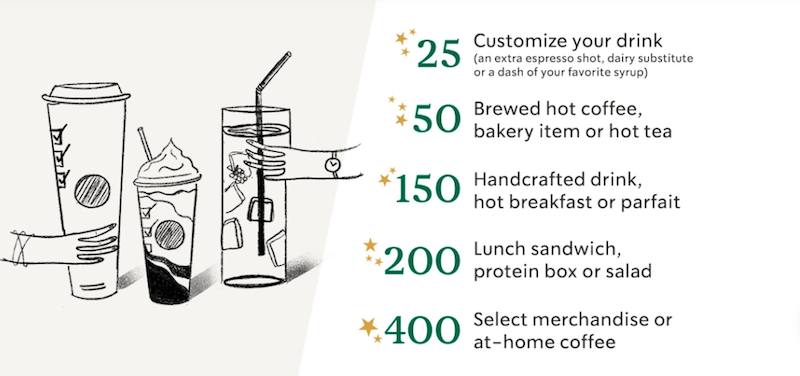 Whether or not this program is good news depends on what you like to get at Starbucks. If you're someone who just goes to Starbucks for "basic" hot coffee or bakery items, these changes would be great, as you'll earn rewards more than double as fast.
Meanwhile if you're someone who usually redeems stars for breakfast sandwiches or fancy drinks, this is a mild devaluation, since you'll go from paying 125 stars to 150 stars.
When I go to Starbucks I typically order a cold brew and a spinach feta wrap. Unfortunately a cold brew qualifies as a "handcrafted drink," so in all cases the things I get are increasing in price from 125 stars to 150 stars, which is a negative change.
In the press release, Starbucks also shares some other interesting statistics. They have 16 million rewards members. The program was introduced in 2009, and in the last two years alone, membership has grown by more than 25%. Amazingly Starbucks Rewards transactions accounted for 40% of purchases at US locations.
What do you make of Starbucks' loyalty program changes?