Japan Airlines has just announced a new business class product for their fleet of 11 Boeing 777-200ERs, which they use primarily for mid-range flights (including within Asia and to Hawaii). This new product will be different than what JAL offers on their Boeing 777-300ERs, 787s, and 767s, which they otherwise use for their longhaul flights (more on that in a bit).
Japan Airlines will be installing reverse herringbone seats in business class on their Boeing 777-200ER aircraft, which is the first time JAL will be offering such a product. This is similar to the product offered on select aircraft from American, Cathay Pacific, Qatar Airways, etc.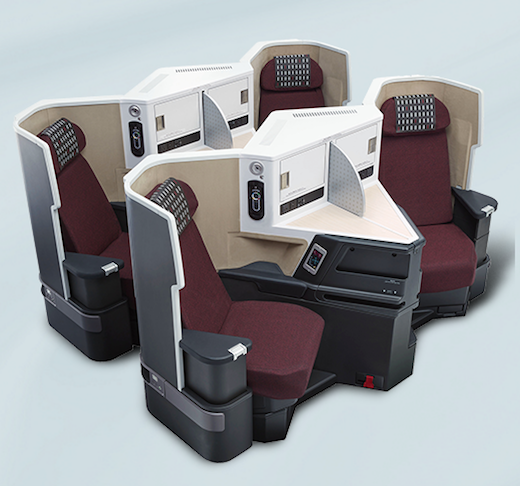 JAL's new 777-200ER business class product
These reconfigured 777s will feature 42 business class seats, spread across 11 rows in a 1-2-1 configuration. Presently JAL has two configurations of 777-200ERs, with one having 56 business class seats, while the other has just 28 business class seats.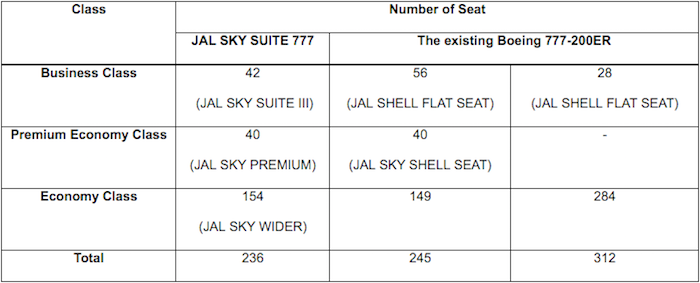 In both instances, the new configuration will represent a reduction in net capacity, given that Japan Airlines is also installing a new premium economy product on these planes. Kudos to JAL for investing in improving their product.
The reconfigured 777-200ERs will feature 42 business class seats, 40 premium economy seats, and 154 economy seats. Here's the seatmap for the reconfigured plane:

It's also interesting to note that Japan Airlines is going from a 3-3-3 configuration in economy, to a 2-4-3 configuration, which they say maximizes seating combinations.
The other good news is that wifi will progressively be introduced on Japan Airlines' Boeing 777-200ER aircraft. JAL has among my favorite Wi-Fi offering (provided by T-Mobile), as they have fixed pricing with no data caps, so let's hope they use the same system for the 777-200ER. I suspect they will.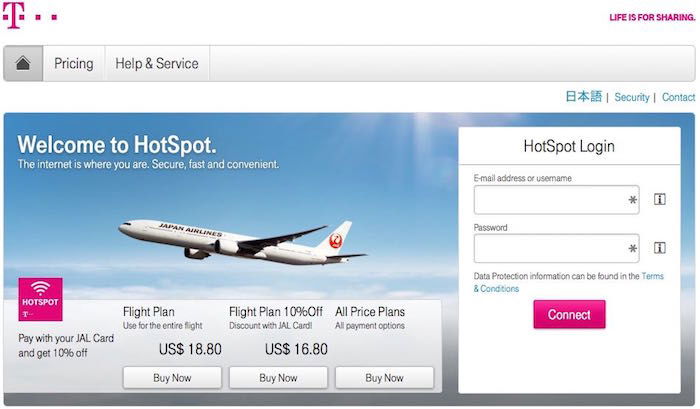 Japan Airlines plans on operating their first reconfigured 777-200ER between Tokyo Haneda and Bangkok starting in July 2016. Their routes between Tokyo Haneda and Singapore, and then routes between Japan and Honolulu, will follow.
As of now it looks like the first flight to have the new product is JL31 from Haneda to Bangkok on July 16, though I assume that's subject to change, given that it's still several months out.
Reverse herringbone seats are fantastic, so I commend Japan Airlines for going with that configuration.
What I find fascinating, though, is that they're introducing yet another kind of business class product. JAL now has three types of new business class products.
Their 777-300ERs and reconfigured 787s feature the Apex Suite, which I recently flew on Oman Air. The window seats in this configuration are my favorite business class seat out there, as they're incredibly spacious and private.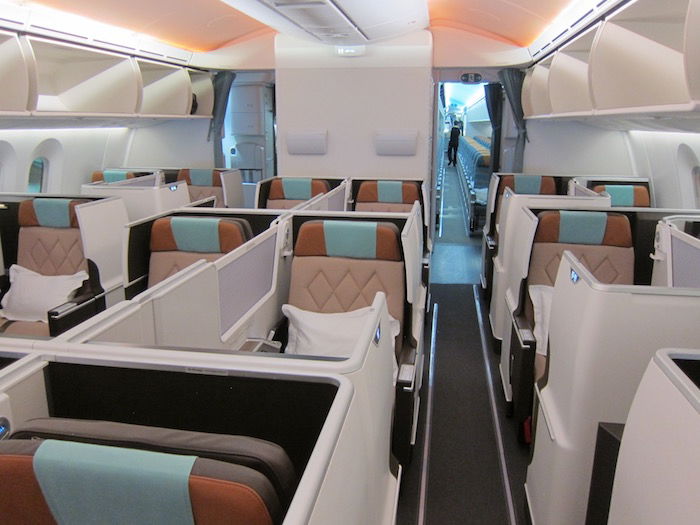 Oman Air's 787 business class
Meanwhile Japan Airlines' 767s have a staggered configuration, much like American and Delta offer on their 767s.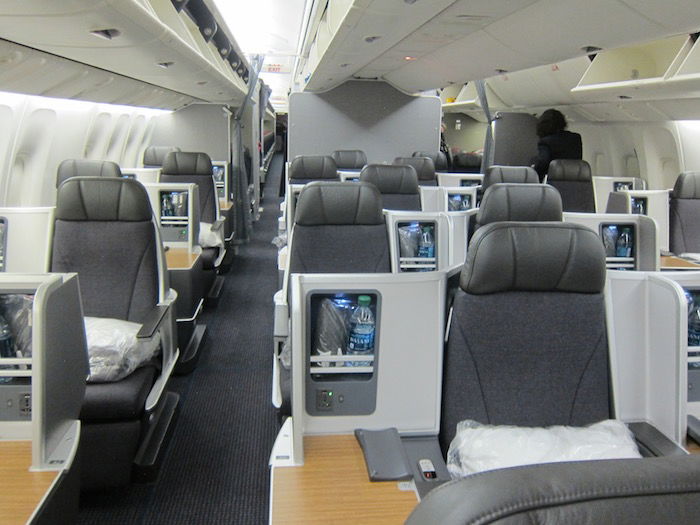 American's 767 business class
None of this is a deal breaker, but it does represent an interesting trend, where airlines are increasingly installing a variety of new business class products across their fleet. Soon American will have six types of new business class products — they have different products for their 777-300, A330, 767, 757, 777-200/787, and then yet another new product on their 777-200/787 aircraft.
And those are just the new types of seats, and don't reflect the old types of seats, like what they have on former US Airways 757s, select 777-200s, and select 767-300s.
Bottom line
It's great that JAL will finally be installing a new business class product on their 777-200ERs, which are the last longhaul planes in the fleet for which JAL hadn't yet announced a refurbishment project. The old angled seats were rather uncomfortable and desperately in need of an upgrade.
It's tough to beat a reverse herringbone seat, so kudos to JAL for selecting that. I just don't quite get why they don't have a bit more product consistency. That seems to be true of the industry in general, though.
What do you think of JAL's new 777-200ER business class product?
(Tip of the hat to Mike)