While there are many things I love about the A380, the 747 will always be the queen of the skies, in my opinion.
The 747 signified a quantum leap for aviation, as it opened up new possibilities. It's amazing to think that Boeing went from the 707 straight to the 747.
Unfortunately the 747 isn't the most fuel efficient plane out there anymore, and we've seen airlines progressively retire them over the past several years.
Malaysia Airlines used to have a fleet of Boeing 747s, which they retired in 2012. This coincided with the airline taking delivery of their six Airbus A380 aircraft, which they used primarily for their London and Paris routes.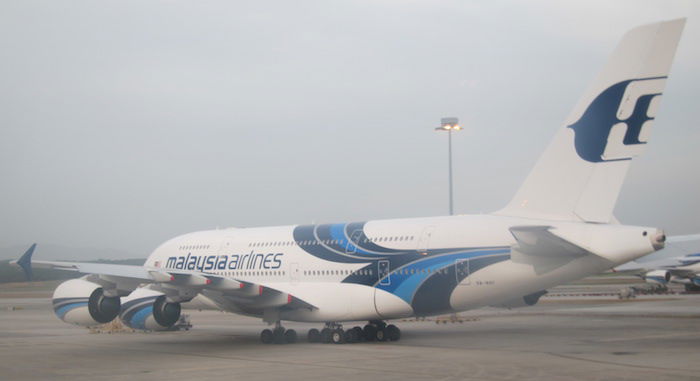 Malaysia Airlines A380
Following the terrible tragedies of MH370 and MH17, Malaysia Airlines has been forced to restructure and downsize, and as part of that they've retired their entire 777 fleet.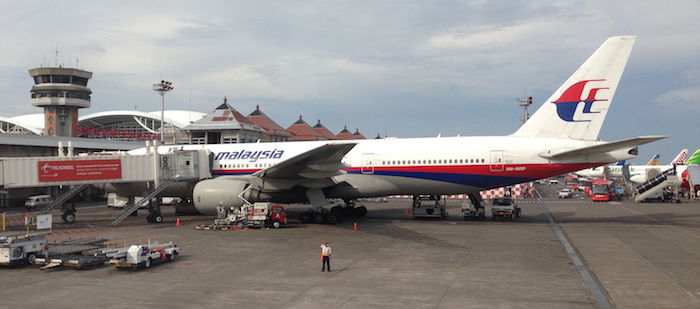 Malaysia Airlines 777
That means the only plane which Malaysia Airlines can still operate to many points in Europe is the A380. As of now, Malaysia Airlines just operates their A380s on their two daily flights between Kuala Lumpur and London Heathrow (I've reviewed the route in first class from both London to Kuala Lumpur and Kuala Lumpur to London).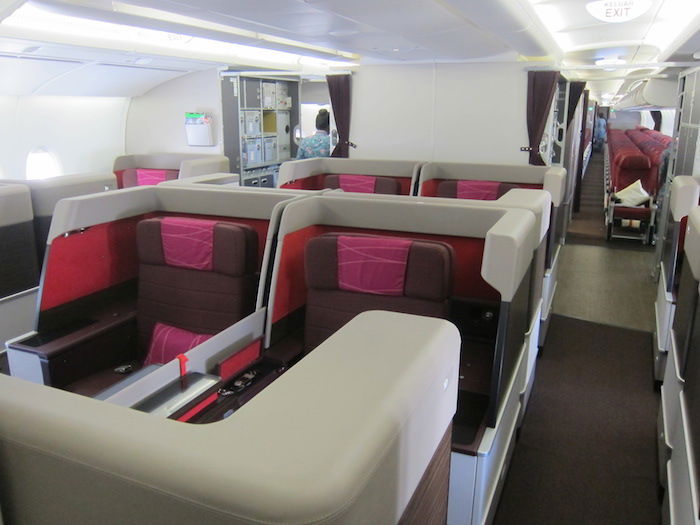 Malaysia Airlines A380 first class
Apparently some of these A380s will soon be going through maintenance, meaning they'll have a plane shortage. And the airline has a unique solution — Malaysia Airlines will be taking a 747 out of storage and using it as an A380 replacement.
While the exact dates the plane will be operated haven't yet been announced, the Malaysia 747 is currently getting a new paint job, per pictures in this Reddit thread. It's pretty cool that Malaysia Airlines is actually giving it a retro livery.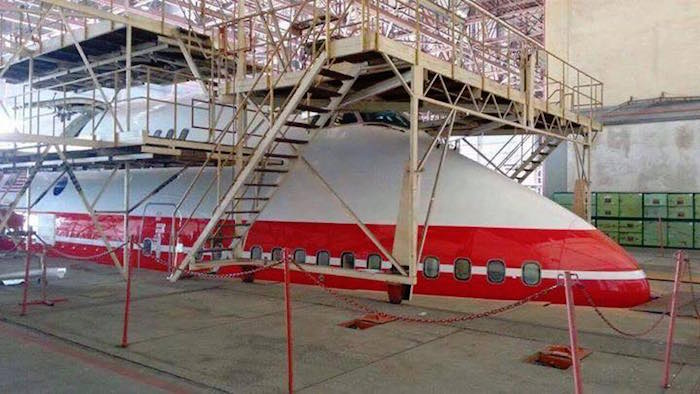 Malaysia 747 being repainted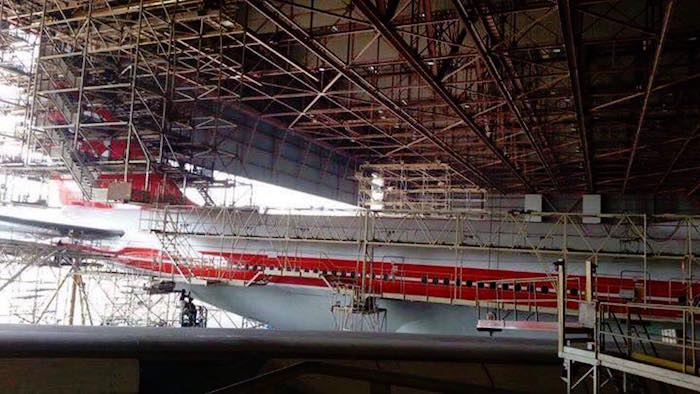 Malaysia 747 being repainted
As an aviation geek I love the retro livery, though I suspect the real reason for it is that the airline wants to distance itself more from its previous livery, given the negative connotations people have with it. I suppose Malaysia could have gone with the new livery as well, though this alternative seems more fun.
Now, the million dollar question is why Malaysia Airlines is bringing back the 747. They have six A380s to operate two daily flights to London Heathrow, a service which could easily be operated with only 3-4 A380s. I understand they have to undergo maintenance, but why can't they do that with the two spare A380s they have?
That's puzzling, because bringing a 747 back into service seems like an expensive solution. They're having to repaint the plane, presumably do some maintenance on it, get crews certified on the plane again, adjust capacity, etc. Presumably they knew their A380s needed maintenance, and would have just held off a bit on retiring their 777s, which could have also operated the route.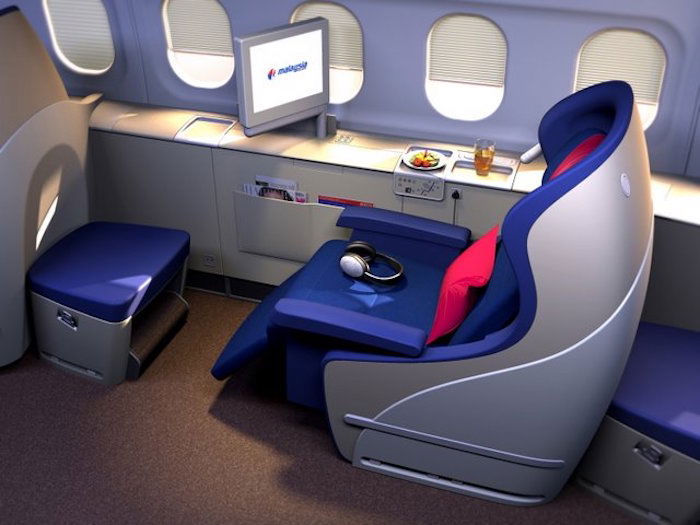 Malaysia Airlines 747 first class
Bottom line
As an aviation geek I'm super excited about seeing a 747 return to service, and will make a point of trying to fly it.
Nonetheless I simply can't wrap my head around the logic of this decision, given how cash-strapped Malaysia Airlines is. They're already inefficiently utilizing their A380s, so how they can't operate two flights a day to London with six A380s (even with one or two in maintenance) is beyond me. And if they couldn't, you'd think they would have just delayed the retirement of one or two 777s, rather than bringing a 747 back into service.
I'm sure there's something obvious I'm missing, because Malaysia's CEO, Christoph Mueller, is a very bright guy…
Anyone as excited/confused about Malaysia bringing back the 747 as I am?