At the beginning of the year I wrote a post about the 16 airlines I want to review in 2016. I've heard the feedback loud and clear that you guys want me to review new airlines (especially in business class), so I've been making an effort to do so.
So far in 2016 I've checked the following products off my list: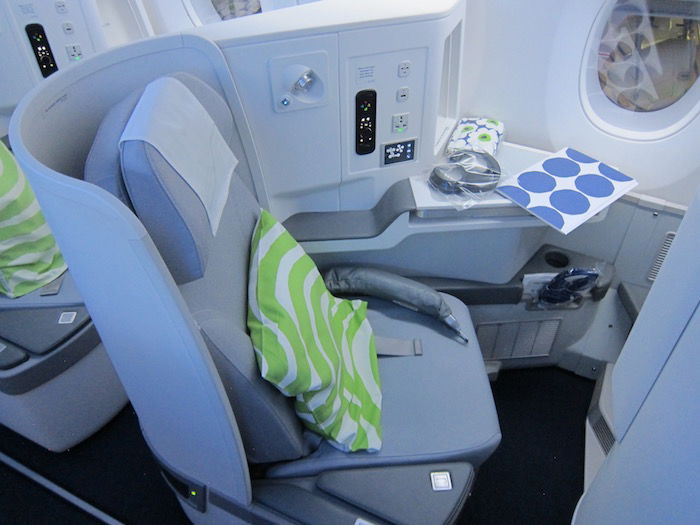 Finnair A350 business class
Well, I'm happy to report that I just booked an award which will allow me to review two new airlines. Unfortunately they're also the only airlines I'm wanting to review which don't offer flat beds in business class, but perhaps that will make the review all the more interesting.
Specifically I'll be flying Fiji Airways from Los Angeles to Nadi to Auckland, and then Air Tahiti Nui from Auckland to Papeete to Los Angeles.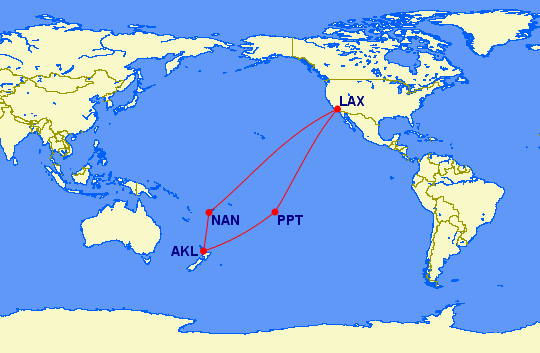 Let me explain the logic of why I booked this.
Fiji Airways business class award
One of Alaska Airlines' unique airline partners is Fiji Airways, which operates a flight between Los Angeles and Fiji.
Alaska Airlines charges just 55,000 miles for a one-way business class award between Los Angeles and the South Pacific.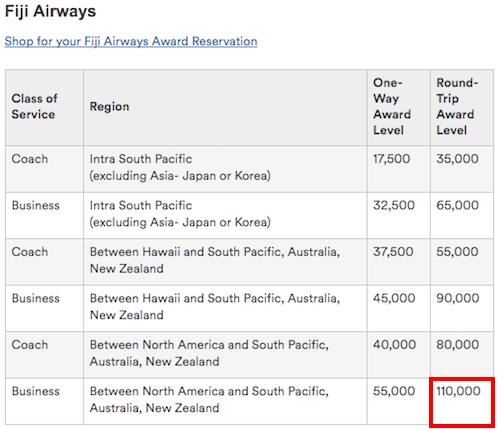 The best part is that you can do a stopover in Fiji, meaning for 55,000 miles I could book Los Angeles to Fiji, have a stopover, and then Fiji to Auckland.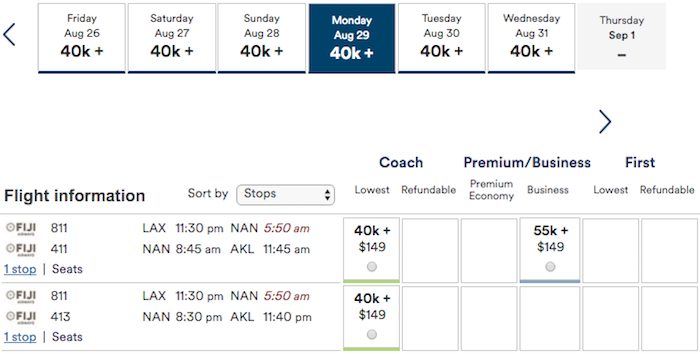 As I've explained before, I consider this to be one of the best uses of Alaska miles, and it's the Mileage Plan award which has intrigued me most.
While the purpose of this trip is to review new airlines, I'll be doing a stopover of a few days in Fiji, which I'm really excited about.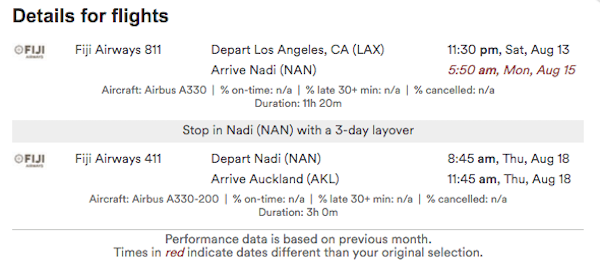 Fiji has long been on my list of places to visit, though I can't say it has been at the top. So I'm excited to be able to visit the country without actually making it my destination.
Historically business class award availability on Fiji Airways isn't especially good, though I've seen a good amount of space lately, especially if booking in advance.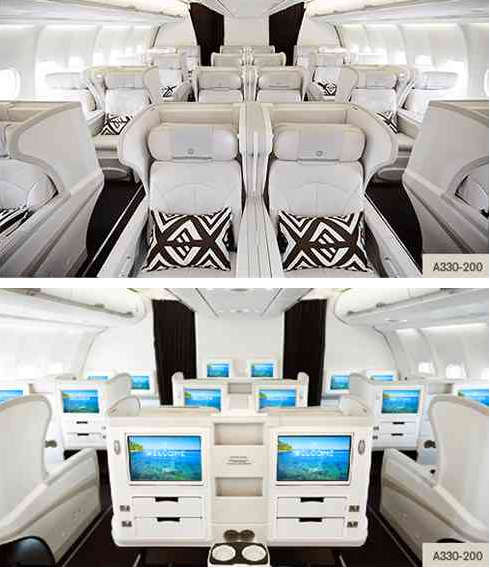 Fiji Airways business class
Air Tahiti Nui business class award
While my primary motivation for this trip is to review Fiji Airways thanks to the excellent value using Alaska miles, and secondarily to visit Fiji, the timing of booking this was motivated by the American devaluation, which is in a couple of days.
I've never reviewed Air Tahiti Nui, and they're an AAdvantage partner.
For 62,500 miles I was able to took Auckland to Papeete to Los Angeles. American doesn't allow stopovers on awards, so in this instance I'm just connecting in Tahiti, unfortunately.
I'm curious to see what they're like, given that they're a popular airline for those flying between Los Angeles and Tahiti, and also an option if flying between Los Angeles and Paris. Besides, I want to try their cutting edge new business class product. 😉
The one way award cost 62,500 AAdvantage miles. If I had booked this after the devaluation, I would have paid 80,000 miles instead.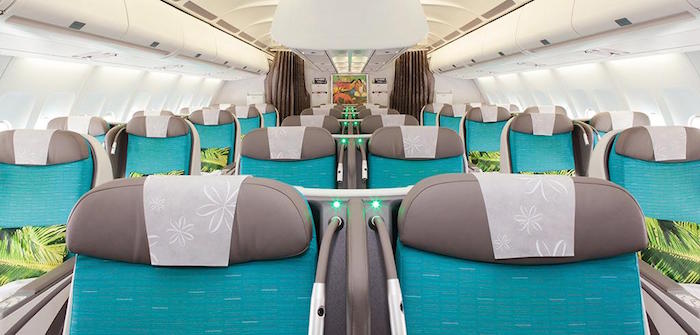 Air Tahiti Nui business class
Bottom line
I'm excited to have finally booked this trip, which will allow me to sample two pretty exotic airlines, and also to finally visit Fiji.
I've been putting off booking this trip, though the combination of finding Fiji Airways award space and the American devaluation finally prompted me to pull the trigger.
Are you more interested in reading a review of Air Tahiti Nui or Fiji Airways?