Over the weekend a FlyDubai Boeing 737 crashed in Russia, killing all 62 passengers and crew onboard. The flight from Dubai encountered bad weather on approach in Rostov-on-Don, causing the plane to circle for a couple of hours (they knew about the bad weather before departing, so had plenty of extra fuel). During the plane's second approach they apparently lost speed, eventually causing the plane to crash, which was captured in the below footage.
It's a tragedy which is still being investigated. I'm not sure whether it's good or bad that this seems to be the first major non-terrorism/suicide related crash in a while. Previously a Metrojet plane crashed due to an explosion after takeoff, a Germanwings plane crashed due to a pilot suicide, a Malaysia plane crashed due to being shot down, and a Malaysia plane crashed due to…. well, we still don't know.
Whatever ends up being the cause of the FlyDubai accident, I think we can safely say it wasn't terrorism or suicide. Again, I'm not sure if that's comforting or not, but it at least means that there's something which can be learned from the incident to prevent it from happening in the future.
A large part of the investigation is centered around the pilots, who were fairly junior at FlyDubai, though not inexperienced. Both the captain and first officer had 5,500-6,000 flight hours. So they weren't fresh out of school, but they also didn't have the experience of a 15,000+ hour captain.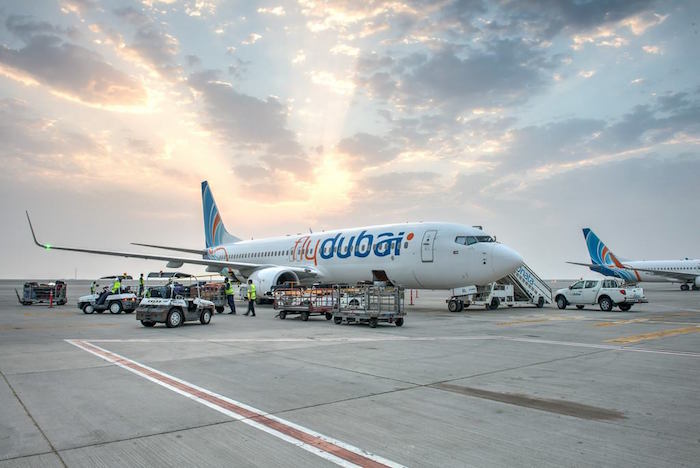 What makes the story even more tragic is that both the captain and first officer were set to become fathers. It was even the captain's last trip with FlyDubai, as he was moving back to Cyprus, where he was going to work for Ryanair.
The topic of pilot fatigue is a focal point in the investigation, given that the crash happened in the middle of the night. RT just ran a story about FlyDubai pilots being "worked to death," including an interview with a former FlyDubai captain. Here's the RT clip which I'd recommend watching if you have the time, as it's fascinating.
Interestingly the interview takes place in Doha, which suggests to me that the pilot may now work for a certain other Gulf carrier.
According to this whistleblower (and we don't know how much of it is true, or if he has an axe to grind with the company):
A survey of FlyDubai pilots indicated that over 80% thought there would be a crash at the airline
Both pilots didn't have much seniority, meaning they were getting long, undesirable night flights
With the exception of one day off, the first officer was working 11 days in a row, shifting between day and night flights
There were meetings every couple of weeks with the chief pilot in which fatigue was brought up, and the chief pilot referred to those bringing up the issue as "prima donnas"
Supposedly one of the main reasons the captain was resigning was due to his flying schedule, and that he couldn't keep up with it anymore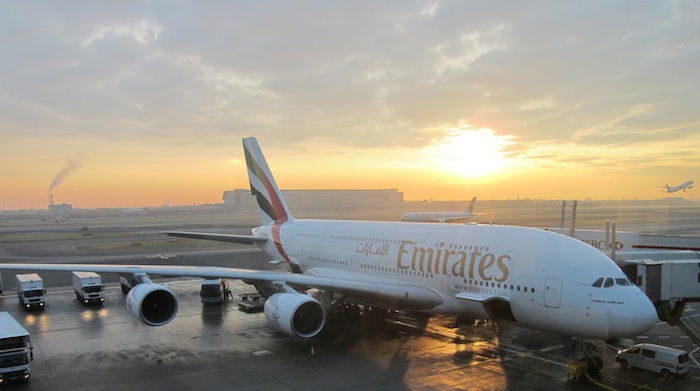 The reason I'm writing this post is twofold. First of all, I find the above information about the pilots, and about FlyDubai's policies, to be interesting.
Second of all, I think the subject of pilot fatigue in general isn't addressed enough. I'm a bit surprised by the whistleblower here, because pilot fatigue is an issue globally.
It's an issue even in the US. I've witnessed a countless number of crews at US based airlines complain about the timing of their schedules, like a 5AM flight out of New York to Los Angeles being operated by a Los Angeles based crew (where it's really 2AM PT for them), and a 10PM New York to Los Angeles flight being operated by a New York based crew. Add in the fact that a lot of crew in the US are commuting to work (meaning they live in cities other than the ones they're flying out of), and that can make for some long and exhausting days. It's what contributed to the Colgan Air crash in Buffalo back in 2009.
Even though pilots globally generally fly around the same number of hours (typically fewer than 1,000 hours per year), flying in the Middle East is especially tough:
There are a ton of flights leaving in the middle of the night; as an Emirates pilot on a recent flight said over the PA "it's 3AM, which means it's rush hour here at Dubai International…"
We like to think that airline crews have an amazing ability to adjust to different timezones and sleep on demand, but that's not really the case; they're only human as well, and I have several friends in Dubai who fly and complain about exhaustion before a 3AM flight
FlyDubai crews are probably more fatigued than Emirates crews, given that FlyDubai doesn't operate any ultra longhaul flights, meaning they're working more days; Emirates crews work a mix of short-haul and longhaul flights, which means they're getting more days off per month
Anyway, my point is that pilot fatigue seems to be a huge issue globally. I've heard from pilots at all kinds of airlines that there are consistent complaints filed over fatigue issues. It's easy to put those issues under a microscope at one airline when a specific incident happens. Last week the people complaining were "prima donnas," while today they're probably thanked for bringing up a legitimate complaint. But it sure seems to me like this is something which needs to be addressed industry wide, rather than singling out FlyDubai.
Ideally airlines would start rostering more logically, thinking more about the impact schedules have on the individuals, rather than basing them exclusively on meeting certain metrics. I know that's aspirational, but as was stated in the interview, just having either mostly night flying or mostly day flying would make things a lot easier; working at 5AM one day and then 10PM the next day and then noon the next day doesn't allow for proper rest, without a bit of consistency in one's schedule.
Do you think FlyDubai has been especially egregious with ignoring pilot fatigue issues, or is it an industrywide problem?