As we probably all know by now, American is making some major changes to the AAdvantage program in 2016. Most significantly:
There will be an award chart devaluation for travel booked as of March 22, 2016
Starting in the second half of 2016, miles will be awarded based on how much you spend rather than how much you fly
Executive Platinum members will go from earning eight systemwide upgrades per year to earning just four

While these changes are negative for a vast majority of us, I still plan on requalifying for Executive Platinum status this year, and then will reconsider next year. Why?
While it's not as much of a no brainer as before, I still value the perks of being Executive Platinum, like unlimited complimentary upgrades, fee waivers, bonus miles, etc.
For the first half of this year I'm still earning miles under the old system, which is extremely rewarding
So not only am I planning on requalifying for Executive Platinum status this year, but I'm also planning on front-loading it, and doing as much flying as possible in the first half of the year. That way I can maximize the number of redeemable miles I earn.
While I intended to travel a lot in the first half of the year, I may have taken it a bit far, as I've now basically requalified for Executive Platinum status all in confirmed first & business class for around $3,000. How?
I'll share the tickets I booked, how much they cost me, and the order in which I booked them. Here we go:
Los Angeles to Bogota
Cost: $950
Elite qualifying miles earned: 20,284
Redeemable miles earned: 35,355
As I explained in a post late last year, I've heard great things about Colombia and have been meaning to visit. American has reasonable business class fares to much of Latin America, and Bogota is no exception. So while the primary goal of this trip is to actually visit Colombia, I still took advantage of a rather creative routing, and booked Los Angeles to New York to Miami to Bogota and back.
Not only is it a lot of elite qualifying miles, but it allowed me to maximize American's premium cabin bonuses, which still apply for the time being.

The benefit of taking the Los Angeles to New York flight is that it qualifies as a "long flight" for the purposes of this promotion. In each direction I earn 3,500 bonus miles for the Los Angeles to New York flight, 1,000 bonus miles for the New York to Miami flight, and 500 bonus miles for the Miami to Bogota flight. That's 5,000 bonus miles in each direction, for a total of 10,000 bonus miles roundtrip.
Add in the 100% bonus on elite qualifying miles, and it's a very nice fare for getting somewhere I really want to go.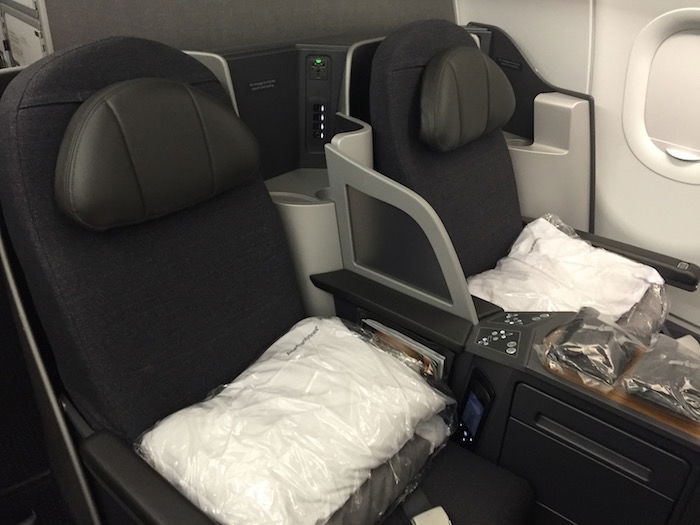 American's A321 business class
Los Angeles to Shanghai
Cost: $715
Elite qualifying miles earned: 12,969
Redeemable miles earned: 25,938
As any Executive Platinum member with systemwide upgrades can relate to, finding confirmable upgrade space can be difficult. While upgrades usually clear in the end as an Executive Platinum member, there's something to be said for the peace of mind of confirming an upgrade at the time of booking.
American happened to have at on of upgrade availability on the Los Angeles to Shanghai flight, so when you combine that with cheap fares, I couldn't say no to that opportunity.
The route is also operated by a 787, a business class product from American which I haven't yet reviewed. And I also quite like Shanghai.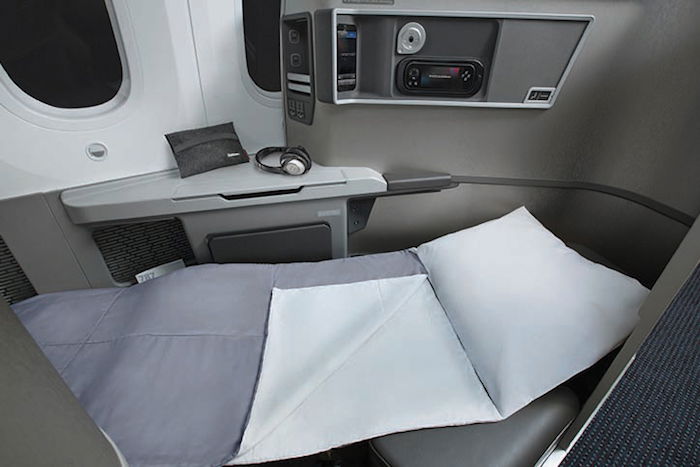 American's 787 business class
Los Angeles to Beijing
Cost: $570
Elite qualifying miles earned: 16,411
Redeemable miles earned: 32,822
Just a couple of days ago, American had extremely cheap fares to Asia. I was already going to Shanghai, but when I found an even cheaper fare to Beijing with confirmable upgrade space, I couldn't say no.
Perhaps this is where my addiction kicks in, because it's not that I really needed to go to Beijing or even particularly wanted to. But it was a good deal, and after American not having any upgrade or award space across the Pacific for so long, it just felt so good to book a cheap fare and upgrade at the time of booking. It gave me a rush. I'm sure any long time Executive Platinum member can relate, at least to some degree.
As I've always said, it's absolutely an addiction, but there are worse things once can be addicted to!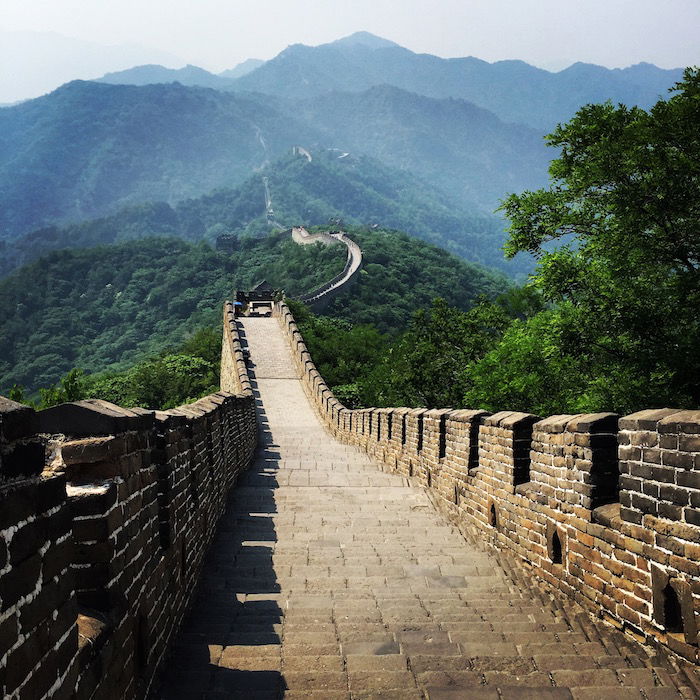 Back to the Great Wall I go!
Los Angeles to Panama City (x2)
Cost: $450
Elite qualifying miles earned: 18,864
Redeemable miles earned: 33,580
Several weeks ago I wrote about the great business class fares American is offering to Panama City. These fares have been available for months, and allow you to route in business class from Los Angeles to New York to Miami to Panama City and back for ~$800. That's a great deal, and I had meant to book some, but forgot.
Well, fast forward to a couple of days ago, where for whatever reason American almost slashed those prices in half. I have absolutely no clue why they'd do that, and it was only alive for a very short period of time. I would have posted about it, but I only learned about it so late that availability was limited to just a few days at that point, and I felt like I would have been wasting peoples' time. I managed to hold two, both of which have terrible schedules, but it's a deal I couldn't say no to.
I probably didn't need to take either of these to requalify for Executive Platinum, but it was such a good deal that I instinctively pulled the trigger. See my point above about addiction. 😉
Bottom line
To crunch the numbers on all of the above, here are the "stats" from the above trips:
Cost: $3,135
Elite qualifying miles earned: 87,392
Redeemable miles earned: 161,275
And here's the flying on a map (it doesn't look that impressive, given the amount of repetition between Los Angeles and New York, and between New York and Miami):
I'm pretty darn proud of those numbers, especially as every segment is confirmed in first or business class. The above leaves me ~13,000 miles short of requalifying for Executive Platinum status, though that's flying I already have booked for "essential" travel.
Anyone else front-load their travel on American for 2016, given the impending changes to AAdvantage?