As was officially confirmed a couple of weeks ago (and as has been rumored for quite a while), American will be launching nonstop daily Boeing 777-300ER flights between Los Angeles and Hong Kong as of September 7, 2016.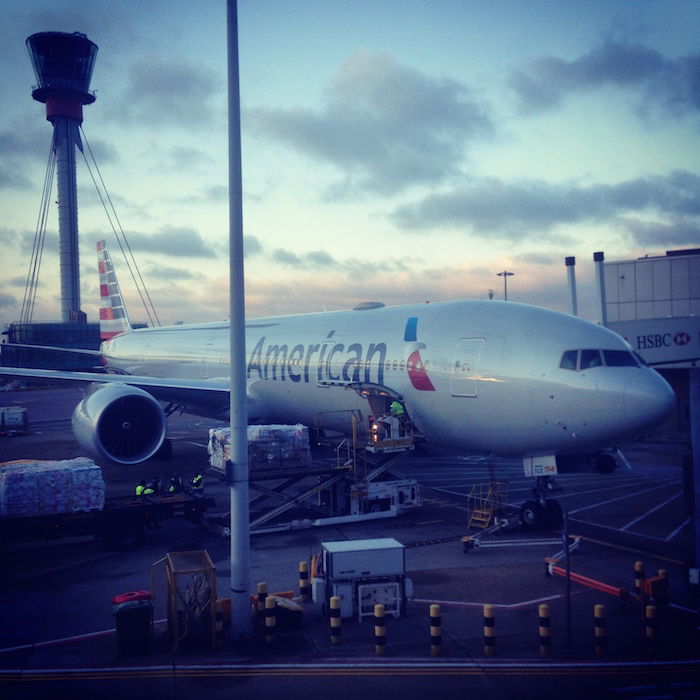 American 777-300ER
The flight will operate with the following schedule:
Los Angeles to Hong Kong departing 1:55AM arriving 8:10AM (+1 day)
Hong Kong to Los Angeles departing 8:20PM arriving 6:40PM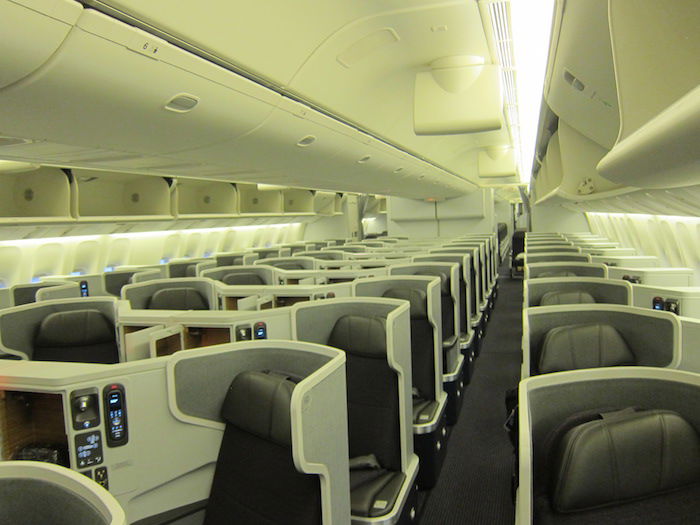 American 777-300ER business class
On the surface it seems like a rather strange route choice, given that American's partner Cathay Pacific flies 4x daily between Los Angeles and Hong Kong. A large part of the motivation for the route is that it will allow American to improve the efficiency of their Dallas to Hong Kong flight, which presently sits on the ground in Hong Kong for 20.5 hours per day:
Dallas to Hong Kong departing 12:20PM arriving 6:00PM (+1 day)
Hong Kong to Dallas departing 2:30PM arriving 4:15PM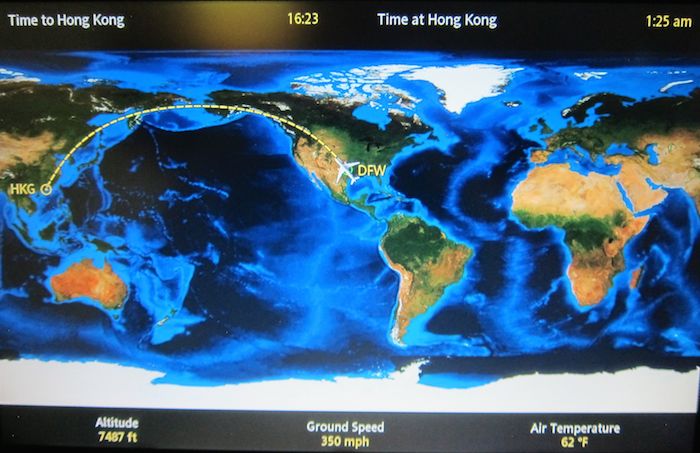 Airshow for American's Dallas to Hong Kong flight
By operating this new route and cycling the planes between the Dallas and Hong Kong flights, American will be reducing their downtime in Hong Kong from a total of 20.5 hours per day for one plane, to a total of 6.5 hours for two planes. That's going to translate into some fantastic aircraft utilization.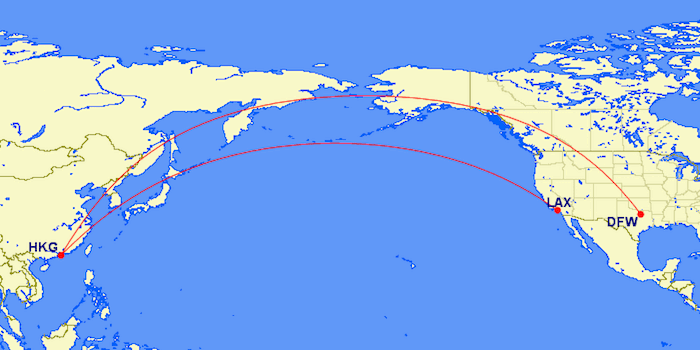 Anyway, if you've been eying this new flight, it's worth noting that American's Los Angeles to Hong Kong flight is now bookable. It has technically been bookable since this past Sunday, but it wasn't until last night that American began loading some of the lower fare buckets into inventory.
The good news is that economy award tickets are wide open, all the way through the end of the schedule.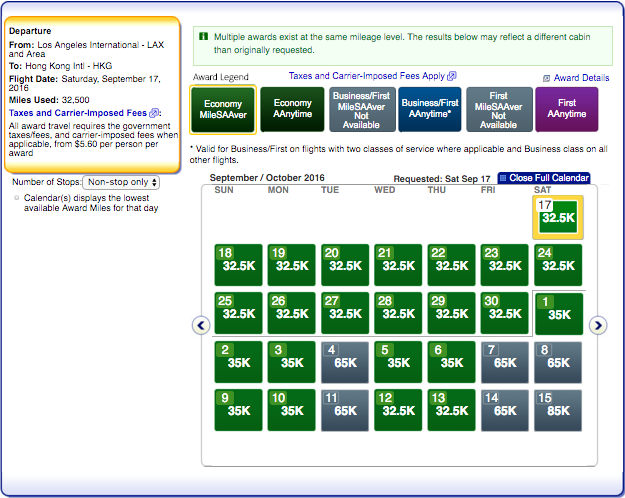 The bad news is that there's not a single first or business class upgrade or award seat on the route as of now. I expect that will change, as American has at least been getting better about making confirmable upgrade space available.
The fares on the route are fantastic, though, which has been true of routes to Asia this year in general. I see roundtrip tickets between Los Angeles and Hong Kong for ~$730.

I've already booked three trips to Asia this year, and booking this would be the most expensive one I've booked yet. It really is incredible how much fares to Asia have dropped — a couple of years back I'd be thrilled with a ~$1,000 fare, let alone the $500-700 I've been paying lately for roundtrip tickets to Asia.
Also keep in mind that upgrade priority at American is based on your status and then based on when you add yourself to the waitlist. So if you're an Executive Platinum member and waitlist your upgrade now, it's a near guarantee that you'll clear. I'd feel totally comfortable booking this flight and waitlisting, and banking on the upgrade clearing (ordinarily waitlisting upgrades on longhaul flights makes me nervous).
I suspect this flight will be quite an easy upgrade in general, though. Cathay Pacific operates 4x daily flights between Los Angeles and Hong Kong, so will likely continue to command the premium traffic in the market. American can only win on price, and that's good news for those of us looking to upgrade.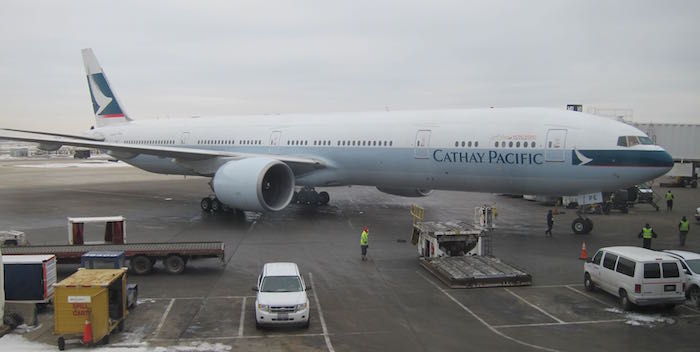 Cathay Pacific operates 4x daily 777-300ERs between Los Angeles and Hong Kong
Furthermore, since this isn't being operated as a joint venture with Cathay Pacific (unlike the Sydney and Auckland, which are part of a Qantas joint venture, or London flights, which are a British Airways joint venture), I don't expect many Cathay Pacific flyers will end up on the American flight.
Bottom line
Personally I'm really excited about this route. Hong Kong is one of my favorite cities in the world, and I love the early morning departure out of the US, which allows me to have a full day on the ground in Los Angeles (or connect from elsewhere in the late evening), before sleeping most of the way to Hong Kong.
Fares are cheap and upgrades should be easy on this route, so I'm just trying to figure out my dates now.
Do you plan on booking American's new flight between Los Angeles and Hong Kong?