Hello from Casablanca! This has been a heck of a week of travel for me, as I've flown China Eastern, Qatar Airways, and Royal Air Maroc, with flights on Saudia, Pakistan, and JetBlue, coming up. I'm presently spending some time in Casablanca, which I'm quite enjoying. It's my first time in Morocco and while I know Marrakech is generally a more desirable destination, Casablanca is charming in its own way as well.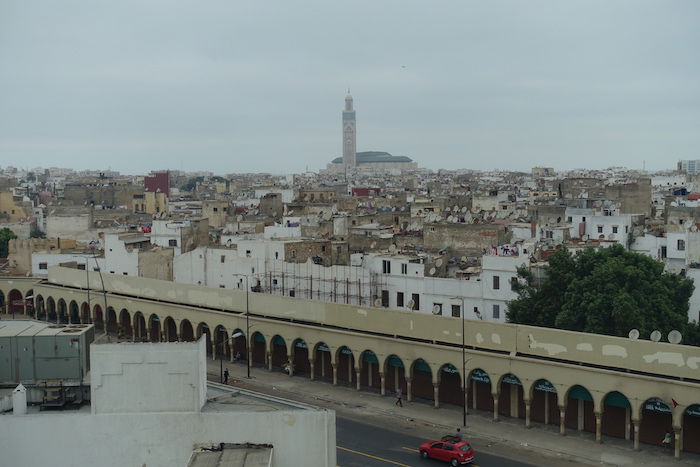 With that out of the way, let's recap the week's news:
Featured Stories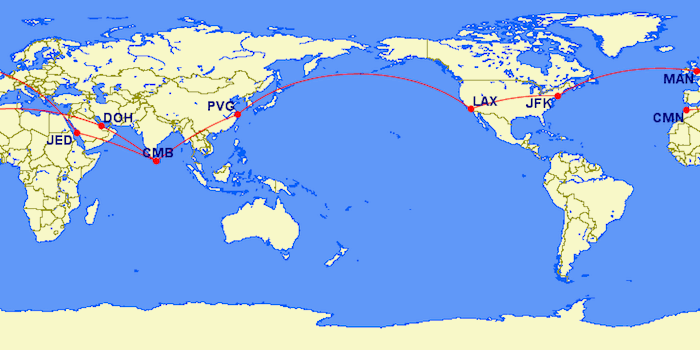 One of the main reasons I travel is to review new airlines, which is why many of my trips are quick and have crazy routings.
However, I think this might just be one of my craziest trips yet. Over the course of the week I'll be flying:
That's over 33,000 flown miles over the course of seven days.
---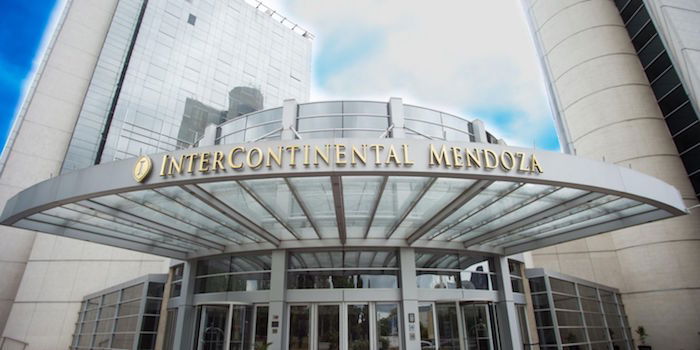 IHG Rewards Club's PointBreaks is traditionally one of the best promotions in the hotel industry.
Through this promotion, select hotels are available for just 5,000 points per night. Since IHG Rewards Club points can be indirectly purchased for 0.6 cents each (and at the moment potentially for even less), that's like booking stays at certain hotels for $30 or less per night.
---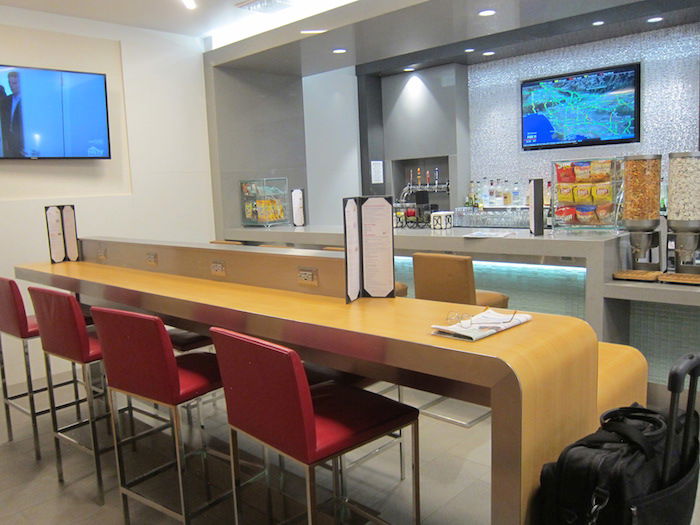 Over the past week the Citi Prestige Card has undergone some major changes, which we at least had a bit of advance notice about. I was sad to see that changes were coming to the card, given that I consider it to be the all around most lucrative card out there. Over the past several days we've slowly learned about the changes being made, and it seems like we now have full info as to what the changes are.
With that in mind, I figured I'd cover the four changes being made to the Citi Prestige Card. While the changes are mostly negative, the good news is that many of them don't take effect until late July of 2017.
---

TIPS: Earning Miles & Promos
Earn 5,000 Bonus Points After Two Hilton Stays
New Chase Sapphire Reserve Card: More Rumored Details
British Airways' Excellent AARP Discount Has Been Extended
Rumor: Chase To Introduce Competitor To Amex Platinum & Citi Prestige
Earn Double Starpoints At Tribute Portfolio Hotels
2,500 Bonus Starpoints For Adding An SPG Amex Authorized User
The Citi Prestige Card's 4 Major Changes: Is The Card Still Worth It?
TRICKS: Redeeming Miles
Redeem Miles For Singapore Airlines' New US To UK Flight
JetBlue Flights To Cuba Are Now On Sale, And They're A GREAT Use of Points
New IHG Rewards Club PointBreaks List Live: Book Hotels For 5K Points Per Night
TRAVEL With Ben (Lucky)
How Was Royal Air Maroc Business Class?
Is This The Worst (& Strangest) New Business Class Seat?
China Eastern Emailed Me!
China Eastern Is On To Us!!
So… How Was My Second Flight On China Eastern?
We Tried To Call Out Our Flight Crew For Smoking…
Why It's Worth Being Picked Up At The Airport In A Hotel Car
Here Goes One Of My Craziest Trips Yet!
Live From 34,000 Feet: Someone Keeps Smoking On My China Eastern Flight
China Eastern's Convoluted Onboard Wifi Registration Process
REVIEWS & Trip Reports
My Qatar Airways A340 Business Class Flight In 10 Pictures
How To Find OMAAT Trip Reports
Review: Hyatt Regency Toronto
Initial Thoughts On China Eastern's 777 Business Class
Review: Singapore Airlines First Class 777 Moscow To Houston
First Look: Etihad's New LAX Lounge
Review: Business Lounge Moscow Domodedovo Airport
Review: St. Regis Moscow
NEWS & Updates
Cookiegate 2016: Live Reporting From The Delta SkyClub
What Kind Of Cookies Does YOUR Admirals Club Serve?
Video: Put Your Oxygen Mask On First
Thai Airways Wants To Bring Back Nonstop Flights To The US
PSA: Don't Kick & Punch The Police When Your Flight Is Delayed
American Will Begin Selling Upgrades To Non-Elites In Advance
Virgin Alaska's Newark Growth Continues
Ouch: You Could Be Fined $545,000 For Using A VPN In The UAE
Malaysia Airlines Deactivates Their Reactivated Deactivated 747
Emirates Will Soon Fly The A380 To Johannesburg
Air France Cabin Crew Are Starting A Week-Long Strike
Game Over: US Government Sides With Gulf Carriers In Open Skies Battle
Etihad Adding Second Daily A380 Flight To New York JFK
Emirates Permanently Downgrades Dallas Route From A380 To 777
One MAJOR Change To American's Newly Reconfigured 777s
American Adds More Checked Bag Fees On International Flights
Awesome: EasyJet Hires A Teenage Pilot!
Lucky Air Is Kunming To Los Angeles!
Surprise: American's Newest Business Class Is Already Flying!
This Is A First: An Airline Is Selling Seats On Airbnb
---
I hope everyone has a great rest of the weekend!