Uber has revolutionized the transportation game, despite getting a lot of opposition from governments, both on the national and local levels.
Some government concerns are on point, as Uber is far from perfect:
Uber often uses questionable tactics to enter markets, where they'll just begin operating until they're shut down, at which point they'll put their deep legal pockets into getting officially recognized
UberX is arguably not regulated enough, in terms of safety standards, driver screening, and insurance
It seems clear that Uber's strategy in many markets is to artificially lower prices to the point that they're driving taxi companies out of business, and then possibly raise prices significantly; at least that's what it feels like, especially in markets where Uber is too cheap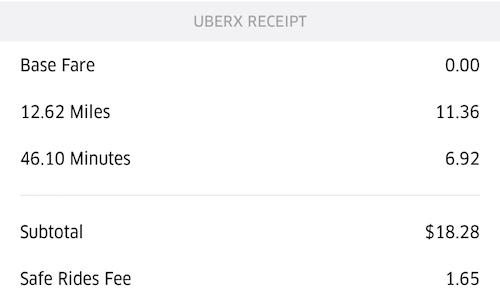 Still, the taxi industry has done nothing to innovate for decades. When you look at the amount of dirty cars, bad service, "broken" credit card machines, etc., it's hard to feel sorry for most cabbies.
But overall Uber has been met with opposition from governments. Look at how long it took Uber to be allowed in Las Vegas, and for Uber to be allowed to do airport pick-ups in Los Angeles.
That's why I think it's interesting to look at a city in Florida which is taking the opposite approach towards Uber, and is actually subsidizing them.
Altamonte Springs, a town of 42,000 people in Central Florida, is subsidizing Uber by up to $500,000 over the course of the next year, by paying 20-25% of the cost of any ride. Here's what Curbed has to say about the first of its kind pilot program:
And the system set up to pay for rides—a unique municipal subsidy that covers 20% of any ride that begins and ends in the city, 25% if it begins or ends at the local light rail station—has already gotten others cities in the surrounding Seminole County interested in replicating it, even though it just started running yesterday.

"Seemed to us, if you can order a pizza using your cell phone, or transfer funds with you cell phone, you should be able to order a transit trip," says Martz. "We were tired of waiting for Central Florida to move on transit, so we did."

The city's new program, which creates a geo-fence around the 9.4-square-mile town and lets app users within city limits receive subsidized rides—they just enter the promo code ALTAMONTE in the app—is part of a pioneering experiment in supporting multimodal transportation via ride sharing.
Basically the city has a local commuter rail connecting it to Orlando. The issue is that the city government couldn't get approval for a bus system which would connect locals to the commuter rail. So instead they came up with another solution, of paying 20-25% of Uber rides for locals, in hopes of that making it easier to get to the commuter rail.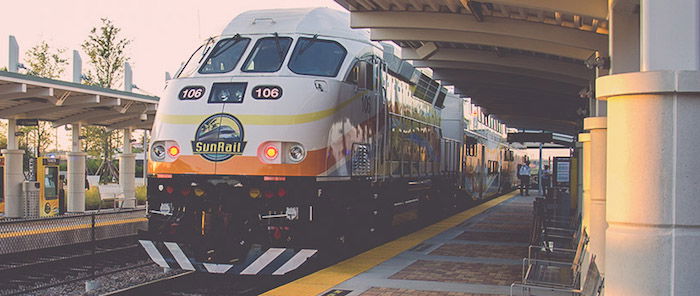 Bottom line
Kudos to Altamonte Springs for their creative solution to local transit. At some point having an on demand ridesharing service seems more efficient than a bus service, especially in a smaller town where you don't have the volume of people you might have in other cities.
While this won't impact those of us in bigger cities, it's at least nice to see some governments encouraging Uber, rather than working against them, or at best, acting indifferently towards them.