Early last year sanctions began being lifted between the US and Cuba, though the progress has been slow. As with most things involving the government, things don't change overnight.
However, the past several weeks there has been significant progress, ahead of Obama's upcoming visit to Cuba.
The first step is that airlines will begin flying between the US and Cuba. That process began in mid-February, and within a couple of weeks we learned about the flights which US carriers want to operate to Cuba. Based on the bids, they sure seem to be excited about Cuba, with airlines proposing up to 10x daily flights in certain markets.

All the routes US carriers propose operating between the US and Cuba
Then this past week it was announced that travel restrictions would further be eased between the US and Cuba, allowing Americans to make independent educational trips to Cuba without needing special permission from the government.
With US airlines planning service to Cuba, we still haven't heard of any US hotel chains entering the Cuban market. That's about to change.
Starwood will be the first American hotel chain in over half a century to operate a hotel in Cuba. Starwood has signed management contracts for two Cuban hotels, set to open later this year. This signifies the deepest ties between the Cuban government and an American company so far.
Per The New York Times:
Under two deals signed on the eve of a visit to Cuba by President Obama, Starwood will refurbish and manage the Hotel Inglaterra on the Parque Central near Old Havana and the Hotel Quinta Avenida, a 186-room business hotel in the upscale district of Miramar. The hotels should begin running under the Starwood brand this year, the company said.

Starwood, which has its corporate headquarters in Stamford, Conn., will be managing hotels owned by Cuban state enterprises — including a military conglomerate — creating the deepest ties so far between an American company and the Cuban government since President Obama announced a diplomatic thaw between the countries in December 2014.

Under the management agreement, the Hotel Inglaterra, which is owned by Gran Caribe, a Cuban state tourism company, will become one of Starwood's Luxury Collection hotels. The Quinta Avenida, which is run by Gaviota, a Cuban military-run tourism group, will become a Four Points by Sheraton hotel.
Hotel Inglaterra will be renovated and will become a Starwood Luxury Collection property. [Update: The Hotel Inglaterra is no longer an SPG/Marriott hotel]. While the public spaces look charming, the rooms look like they could really use a renovation.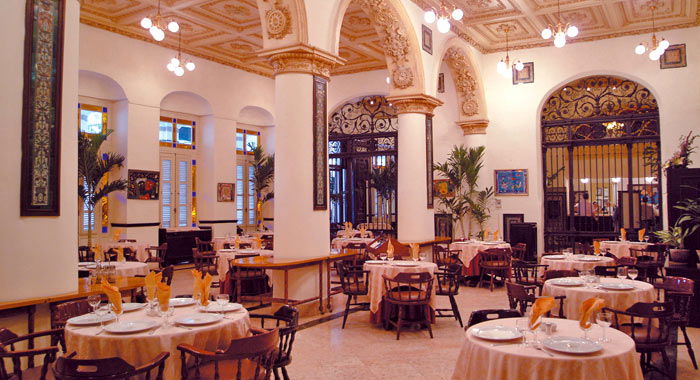 Hotel Inglaterra in Cuba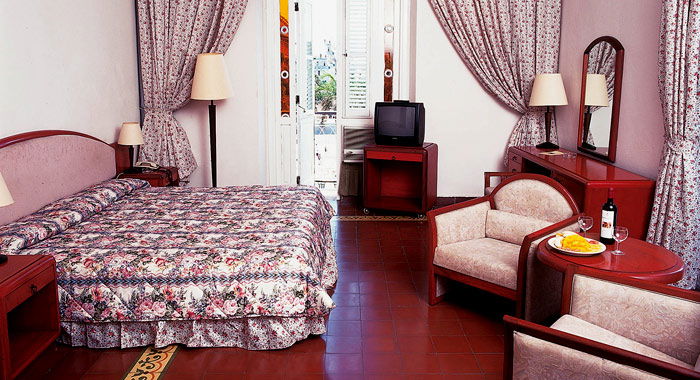 Hotel Inglaterra in Cuba
Meanwhile the Hotel Quinta Avenida will become a Four Points by Sheraton property. It actually doesn't look substantially worse to me than the Luxury Collection property, so it's interesting it will be branded as a Four Points by Sheraton property.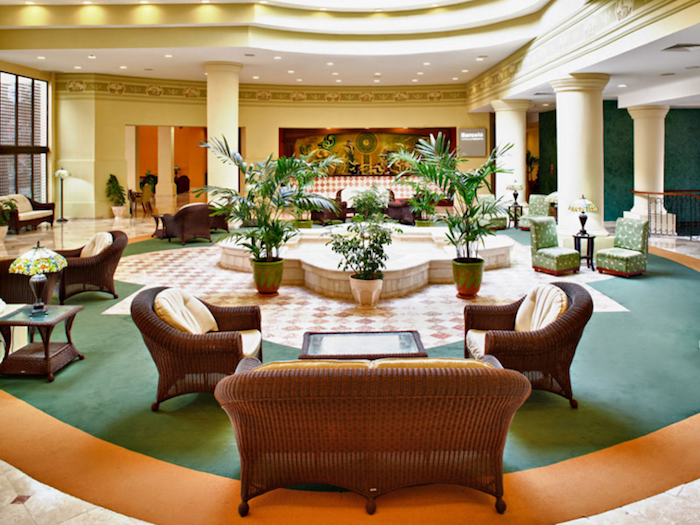 Hotel Quinta Avenida in Cuba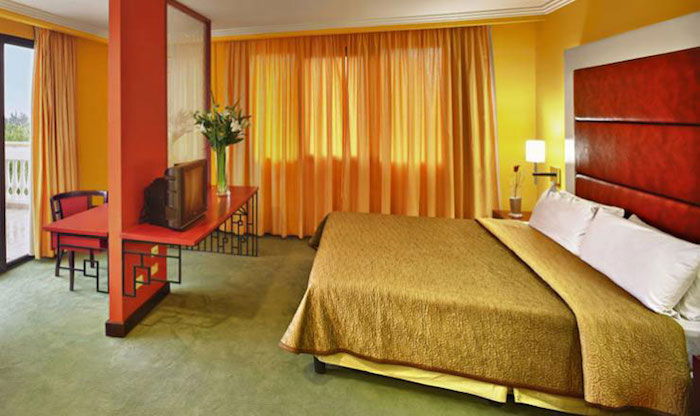 Hotel Quinta Avenida in Cuba
This is exciting news for points collectors, as it means there will finally be a way to earn and redeem Starpoints for stays in Cuba. I know some people are excited about Cuba because it's still rather untouched and don't like these types of changes. Personally I welcome any opportunity to redeem points. 😉
Bottom line
Just as airlines are bidding for new routes to Cuba, I suspect we'll see a lot of competition among American hotel chains in Cuba as well. I'm excited to see Starwood lead the way.
Does Starwood having a hotel in Cuba making you more or less likely to visit?